FEATURES
Of Eminem and EDM Ennui: Producer Marie Davidson On Her Confrontational New LP "Working Class Woman"
By John Thorp · October 11, 2018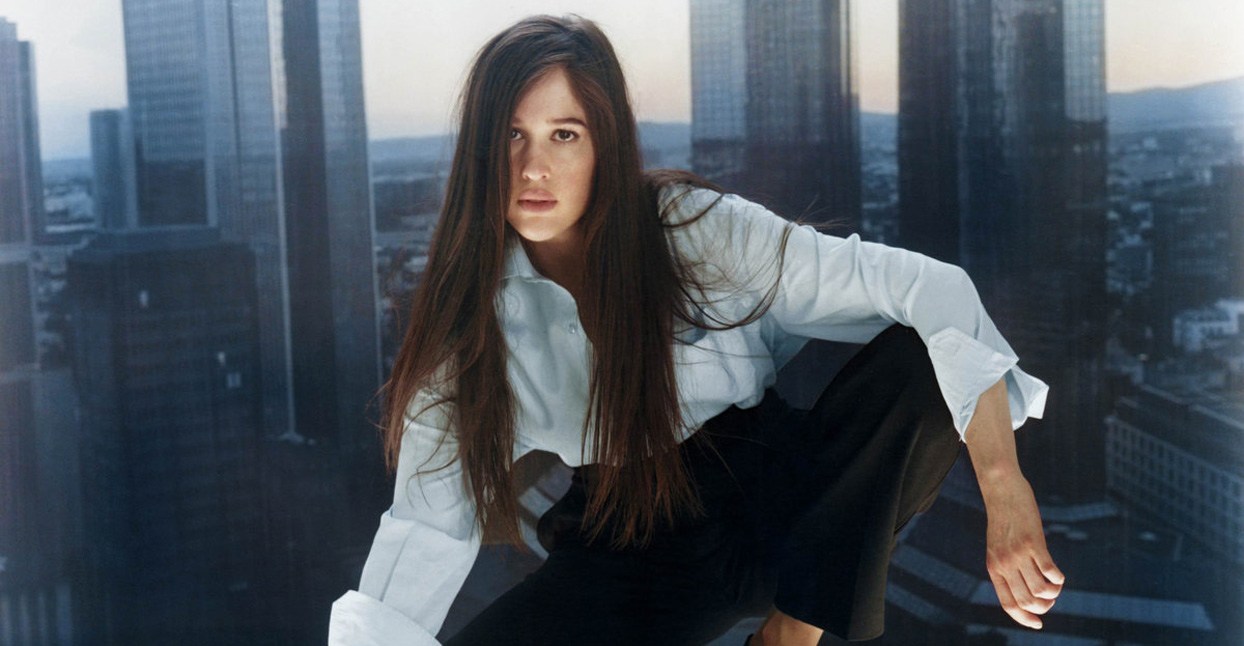 "So, frankly, is this album about taking risks?" Marie Davidson asks at the beginning of her latest solo LP, Working Class Woman, her raspy French-Canadian accent dripping with sarcasm. She's quoting a journalist verbatim, just as she impersonates wannabe groupies ("Yep, yep, uh-huh!"), dubious haters ("I think she's faking her accent"), and overly keen scene sharks ("Can I help you roll your cables?")—each of whom are subjected to Davidson's electric, acidic satire in the album's dizzyingly meta opening monologue, "Your Biggest Fan."
"It was fun to make, and I hope people have fun listening to it," says Davidson over Skype from her Montreal studio, reflecting on the darkly amusing track that sets the album's unique tone. "Everything in that track is either something people have told me or said about me behind my back. That being said, I'm not special, and everyone talks about everyone, and everyone has to comment. It's like or dislike."
Merch for this release:
Vinyl, Compact Disc (CD), Vinyl LP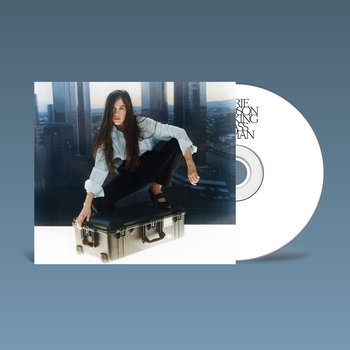 In the current, largely self-serious electronic music landscape, Davidson is taking her own kind of risks—galvanizing Italo-disco, post-punk, techno, and no wave into a distinctive, DIY backdrop for her neurotic monologuing. Her understandable contempt for the patronizing urchins of nightlife is softened by her self-aware lyrics; like all the most effective satirists, she is not afraid to portray herself as both vicious and vulnerable. The source of inspiration for this is as refreshingly unlikely as Davidson's own music.
"I was a big fan of Eminem when I was in high school, and I kind of never lost interest in him," she explains. "I like it when he's being funny and sarcastic, putting on his persona—the lyrics and the dissing—I find it one of the funniest things in contemporary music. When he gets all emo, he loses me, but he's still touching. There's a reason why he's still on top, why people still care, you know? I really like the whole thing about the persona. What he does with the Slim Shady thing, it's cathartic. And what I do is also cathartic."
Merch for this release:
Vinyl, Compact Disc (CD), Vinyl LP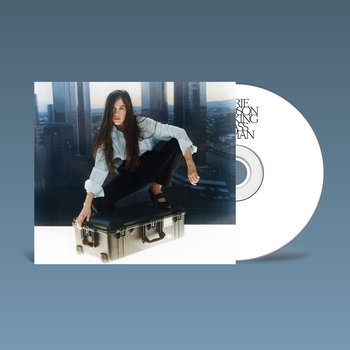 Like Marshall Mathers in his heyday, Davidson is focused, funny, and creatively relentless. Complementing her solo work, she performs alongside her husband, Pierre Guerineau, as Essaie Pas, and David Kristian, as DKMD. She's also been touring the tellingly-titled live A/V project, Bullshit Threshold, in collaboration with the artists John Londono and Gonzalo Soldi.
After being interviewed for her previous three LPs, including 2016's breakthrough Adieux Au Dancefloor, some journalists seemed to have a misleading perception of Davidson as some sort of dancefloor Luddite ("Marie Davidson Does Not Own A Computer," reads an Impose headline). True, Davidson journeys to her Montreal studio for the internet connection to conduct our conversation, but she understandably dismisses this angle. Despite the creatively-motivated decision to rid herself of the internet at home, she still carries a smartphone and has to resist the usual temptations. "I think social media is a real addiction now," she says.
The wry humor at the center of Working Class Woman is very much that of someone navigating a difficult relationship with their personal devices, among everything (and everyone) else. One of the most elegant and amusing disses on the album takes place amid the fractured electronics of the track "The Tunnel": "I don't need a VR headset to feel e-mo-tion," she spits in the direction of a modern fad. "Reality is disgusting enough, and we all have to deal with it!"
Much is made of club culture's potential to offer musical escape from the nagging pains of everyday life. Davidson—a dedicated dancer who spends much of her spare time raving—takes a far more representational approach. "I feel it's a little bit childish to always seek out the transcendent fun," she says. "Look at the world. Where's the peace? Where's the love? Where's the unity? We live in a bubble, and yes, it's nice. We can access and afford culture, but this is not the state of the world."
Merch for this release:
Vinyl, Compact Disc (CD), Vinyl LP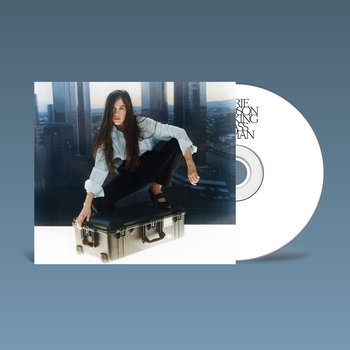 Davidson's tough-love approach to herself and others runs deep through both the musical texture and lyrical interjections of Working Class Woman. On "Work It," a play on club culture's enduring tropes around dance, sexuality, and commerce, she instantly transforms into a sort of ruthless life coach, demanding hard work as a route to "love yourself, free yourself," although not before she's kindly inquired if "there's sweat dripping down your balls?" On "The Psychologist," she employs a killer electro groove while dissolving therapy cliches in her lyrics. "Day Dreaming" finds her looking inwards to find existential friction. "A few years to live / Then you're gone," she intones.
While anyone might hear Working Class Woman and get the understandable impression that Davidson lacks patience with the more easily digestible facets of alternative culture, she also stresses that the Marie I have on the phone is probably "less severe" than the seething cynic presented on record, which is to say, her worldview is anything but pessimistic. Rather, she finds inspiration in the canon of "kindness, empathy, and intelligence," as presented by a disparate pantheon of thinkers, artists, and scientists. The teachings of institutional psychologists Carl Jung and Alice Miller resonate strongly with Davidson, as do the journals of physician and trauma researcher Gabor Maté. She's also a big fan of the filmmaker and author Alejandro Jodorowsky; his cult book Psychomagic—a shamanic manifesto which urges practitioners to perform everyday acts of surrealism in order to realize their true selves—is particularly enchanting to Davidson.
While, like all of us, Davidson doubtlessly desires to transcend, at the heart of the album and approach to music is a refreshing realism, measured in sweat and sarcasm, but keenly self-aware. In the weeks following the release of Working Class Woman, Davidson won't be stalking social media in search of praise, or to drop in with the pep talk we'd rather hear—if she weren't on tour, Davidson would instead no doubt find that transcendence outside of her head and into her studio.
"Oh yeah, I love it so much," she reflects, surveying the space itself as we speak. "It's the one thing that makes me happy. To get my cabling and my MIDI sequencing together, that's what I like. To just keep going."