FEATURES
On "Romantic," Mannequin Pussy's Marisa Dabice Becomes Her Best Self
By Kat Bee · October 25, 2016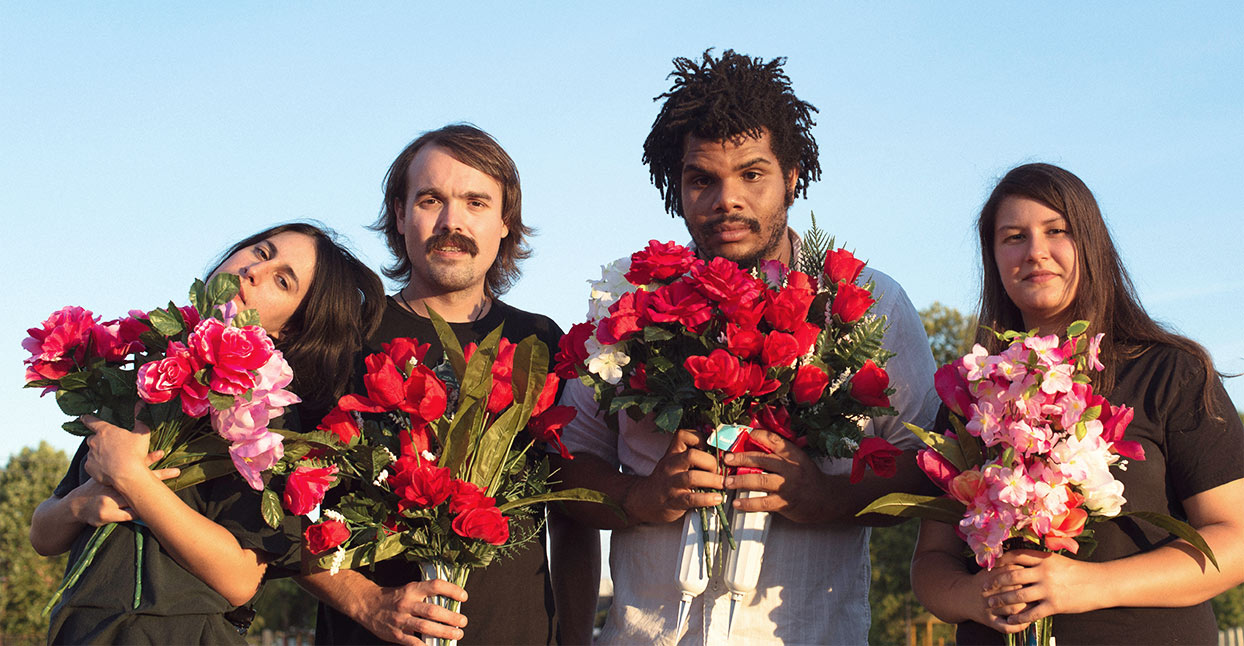 Originally a duo comprised of childhood friends Marisa Dabice and Thanasi Paul, Philadelphia's Mannequin Pussy has seen more than a few iterations over the years. After an ever-changing lineup, they found the ideal collaborators in drummer Kaleen Reading and bassist Colins Regisford (better known by his nickname, Bear). As the band describes it, the moment the foursome joined forces was a transformative one—and, fueled by this new creative energy, they set out to record the follow-up to the first LP, GP, originally released in 2013.
Romantic, out October 28 on Tiny Engines (on gorgeous lavender or white and orange split vinyl), is the byproduct of this divine artistic conjuncture. Here, Mannequin Pussy has come into its own, abandoning the trappings of form and genre that often lead bands into the dreaded and clichéd "sophomore slump" to create an album that manages to be both refreshingly revelatory and yet, somewhat cryptic at the same time; when one track ends, it's not entirely clear where the next will take you.
Clocking in at just over 17 minutes in length, Romantic is the kind of record that demands repeated listens to absorb the full impact of its scope and ambition— a whirling dervish of spritely guitar lines and heavily punctuated drum fills that morphs between a barrage of noise to serene, dreamlike melodies in the span of seconds. What the album lacks in length, it makes up for in sheer style. Combining elements from a seemingly disparate collection of influences ranging from pop punk to post-hardcore fused into one coherent musical statement, Romantic is a fully realized work—a punk-tinged orchestral suite with a short attention span.
For the first time, Dabice's vocals emerge from the chaos of Mannequin Pussy's sonic rage. On Romantic, she's like a siren—luring you in with breathy sweet nothings before unleashing the full fury of her vocal prowess, all snarls and pained cries. It's the type of voice that commands attention, one that would make even the most seasoned of hardcore vocalists cower in shame. Dabice's emotional anguish as she sings and screams through poetic riffs about social insecurity and squandered opportunity isn't just palpable—it's all-consuming, a cloak of madness that only Dabice herself can remove when the time is right.
We spoke with Dabice from her home in Philadelphia about the album's creation, the pitfalls of living in the age of social media and how getting in touch with your emotions—even the bad ones—can be the key to becoming your best self.
Merch for this release:
Compact Disc (CD), Vinyl LP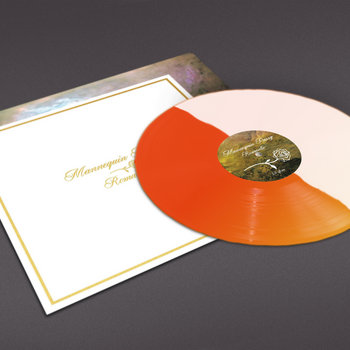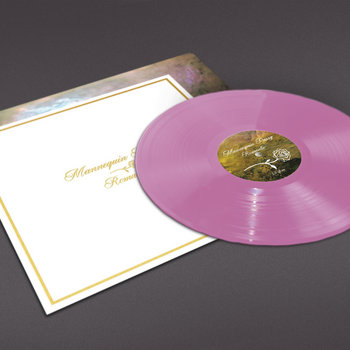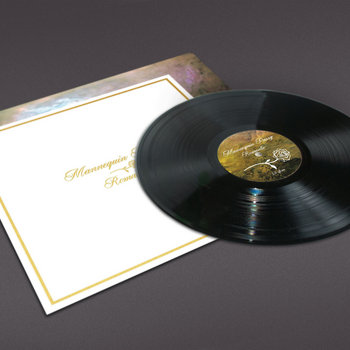 So much of Romantic deals with insecurity and anxiety—and all the related real-life repercussions, both good and bad, those emotions cause. How did your own experiences inform the overarching themes on the album?
Over the last few years, I've made a much more concerted effort to escape my own head — and to be more aware of what the people around me are feeling as well. The thing about feeling anxious, uncertain or insecure about your future is that, the minute you step outside yourself, you'll recognize that you're not alone. For so long, we've lived in a culture of secrecy. We mask our real emotions with what we think people want to see, we play into the roles that others have assigned to us—but when we hide things from each other, it just exacerbates those feelings of loneliness and isolation, which in turn feed right back into that vicious cycle.
Merch for this release:
Compact Disc (CD), Vinyl LP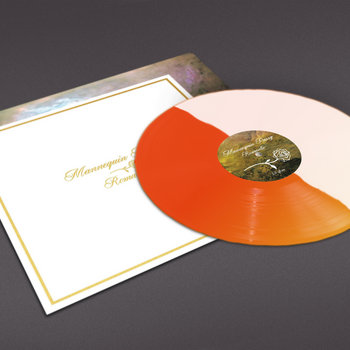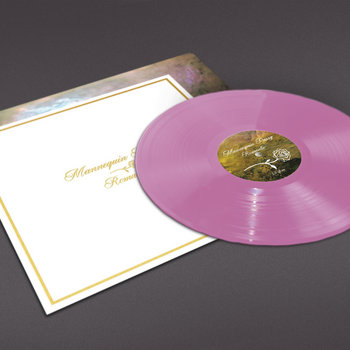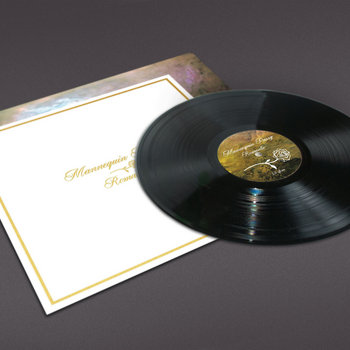 Over the past two years, I've finally started to feel way less depressed and more emotionally in control. I've taken a more "zen" attitude towards things that are thrown at me that I can't control. This album was a way to confront lingering feelings I deal with on the daily, while also, for the first time, become truly aware of those same feelings—insecurity, doubt, depression, anxiety—that I see in some of the people I'm closest to. It took almost 29 years to realize that I'm not alone in how I've been feeling, and it was up to me to just be honest about that all along.
There's a few songs that directly touch upon the types of insecurities that are, I think, unique to the always on/always connected world we live in—the thought that everything you do or say is closely scrutinized by everyone you know, even those that might idolize you because of whatever bits of yourself you make public.
Yeah, I feel like the internet, for the most part, brings out the worst in us. It heightens a lot of negative feelings the moment you sign in, and it starts this cycle of questions you can't help but ask yourself: Why am I alone? What am I doing with my life? Am I working hard enough? Am I creating enough? Am I successful? It's hard not to compare yourself to others when you're being bombarded with people's highly-curated lives.
I don't know about you, but I find that the amount of time I spend on social media directly correlates to the levels of anxiety and self-hatred I feel on a daily basis. I feel kind of gross for admitting that, but there is something so inherently toxic about the oversharing culture.
Oh, definitely. At this point, it seems like it's well researched that just the slightest amount of time spent on certain social media sites directly corresponds to negative emotions, heightened depression and that crushing feeling you start to get when you compare yourself too heavily to others.
The concept of FOMO [fear of missing out] is brought up pretty regularly when people try to dissect how anxiety and the Internet are connected. It's usually either related to the here and now, like "These people are doing XYZ thing and I'm sitting at home for the third night in a row," or it's a more abstract feeling—"These people have achieved these things in their life, but what do I have to show for myself?" On "Denial" you mention this feeling pretty directly: "I feel so separated from what I thought I'd be and what I am."
I grew up in Connecticut—but with more radically minded, hippie-leaning parents who were definitely not like anyone else's parents or any of my teachers. Suburban living really encourages kids to grow up with very rigid definitions of what a life is supposed to look like. Life is basically set out for you before you're even able to think for yourself, and that's an incredibly dangerous way to grow up if you are a creative person who is intent on making their own path. It's hard not to succumb to the square of existence.
But, I was lucky in a weird way because I was a sick kid. I had cancer as a teenager, and it ripped apart the whole "life script" thing. When most kids were thinking about college and SAT's and all of that shit, my mind was completely preoccupied with different stresses. I was dealing with things that none of my peers could understand, and I felt very alone for a very long time— well into my mid-twenties. I had no idea how to talk about these things, so I kept my feelings to myself. All that time in my own head, along with this realization that life is actually precious, allowed me to figure out what I wanted my life to look like. It's always a struggle though because, of course, I'm influenced by what I thought my life might look like—and while it's not exactly what I imagined it would be, I'm so happy that it's my life.
Merch for this release:
Compact Disc (CD), Vinyl LP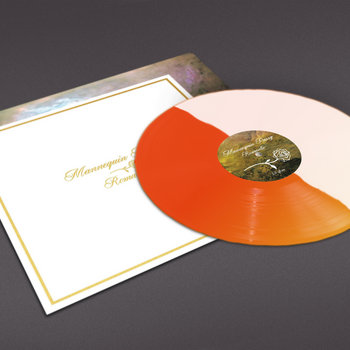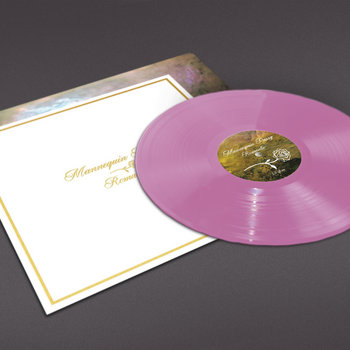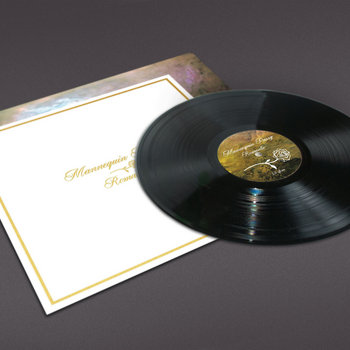 When I first heard "Denial," I also couldn't help realizing that the song feels pretty much like a panic attack playing out in real-time.
That was a deliberate stylistic choice. "Denial" was a song where it felt necessary to use that style of delivery to convey those racing, repetitive thoughts when you're stuck in an attack. I wanted to be honest about how the voice in my head sounds when I'm panicking.
Being open about struggling with anxiety and other mental health issues is difficult. It's hard to be publicly honest about personal issues without masking them in internet-speak and it's especially hard to be serious about those things when "sadness" functions almost like a meme at this point in our culture. Sadness and depression have always been romanticized in art—but now, the persona of the Perpetual Sad Girl is something people seem to aspire to, sometimes without considering what that offline (IRL) persona might actually entail. I think the album does a really good job of pulling back the veil and demystifying the reality of those feelings.
I think about this a lot—about trends and popular culture and how they affect our personas. It feels very strange for depression to romanticized. At the height of my own battles with depression, there were weeks when I couldn't get out of bed. Nothing at all could make me feel anything, except for the heaviness of my depression. I get really emotional when I think back on that period in my life because of how alone I felt. Looking back, with the whole "hindsight is 20/20" thing, it's so obvious that I felt alone because I chose to be. I didn't open up to anyone, and I kept everything bottled up. It wasn't until Mannequin Pussy started that I felt more comfortable confronting these things I had been feeling for so long. That's why, in some ways, the internet is a wonderful thing. It's so easy for people to find others who are going through similar battles. It's like public therapy—and as long as it helps people, then it's OK. I would hope though that people don't aspire to sadness. It's a really terrible way to live.
There's actually a really beautiful line on the album that touches upon this idea, where you say "I am not ashamed to be lonely, but I'm afraid to feel it so deeply."
It's such a delicate balance to know exactly how you're feeling, and feel no shame in that—but also to be aware of when those emotions begin to do you a disservice and know when you have to take back power from them. Do you know what I mean? Music is a way to expel those emotions while asserting yourself back in control.
Totally. There's something cathartic about being able to submit yourself to whatever emotion you're feeling, to recognize it and say, "Yeah, I feel like complete garbage and I hate who I am—but isn't it rad and kind of crazy that I can feel in the first place!?"
I think anyone who's ever felt so down on themselves, so down that they start to feel nothing, can definitely appreciate the beauty in that sentiment. Just to feel at all is a gift. Music makes me feel more human than anything else does. It's my cathartic release, and without it, I really don't know where I would be. I need to continue doing this. I want to know what it feels like to make beautiful art—and in order to do that I need to pay attention to myself and be honest with my emotions.
The title of the album is kind of a sly callback to Romanticism, right? Not the "sweep you off your feet" romantic, but Romantic-With-A-Capital-R—the poets and artists who were so overwhelmed by the beauty of the world and the complexity of human emotion.
Thank you for saying this, because you're 100% correct. I am a person who feels overwhelmed by beauty and tragedy—and while I try not to show it much on the surface, beneath my calm exterior is a depth of emotion. I'm a very typical Virgo. I'm fascinated by the different ways people respond to their experiences—that spectrum of human experience and human emotion.
We're all so unique, and yet startlingly similar at the same time. While we were recording, I spent a lot of my time reading about the Romantic era and felt so many parallels in an "All of this has happened before, and all of this will happen again" kind of way. It made me feel like we might be entering a second Romantic period of history. The Romantics believed that an artist's feeling was their personal law. Processing emotions meant letting yourself surrender to emotions, and that a return to and preservation of nature was of utmost importance. Many of the artists of the Romantic era felt this intense response to the Industrial revolution. It was a threat to the way of life they believed people should be living. People abandoned nature to live in the cities, and the Industrial revolution was ravaging those same places with capitalism and pollution.
Many of the Romantics' beliefs and attitudes are ones that I feel that very presently today. As a modern society, we've witnessed these rapid technological and industrial revolutions—the widespread use of social media, even the way we communicate with each other has changed dramatically since I was a teenager. The continued festishization of material, non-essential goods has nearly destroyed our planet in the name of capitalism. Corporations have a stronghold on our government—and in the midst of this new world, I see the reaction to all this taking form. There seems to be this consciousness shift happening with many of the artists I know. In the early 2000's, it was very in-fashion for artists and musicians to essentially be non-thinking, to be ironic, apathetic and nihilist. As the century progresses, the opposite is proving to be true. It's now attractive to be "woke," to be paying attention to what's going on around you and to be a participant in change. Living passively is a waste of a life when so much deserves your active participation. If you really want to be radical, you'll start paying attention and thinking outside your own life.
You mentioned a while back that this album took some time to put together. Your last release was in 2014, but it was essentially a re-packaging of the band's first album. What was going on in Mannequin Pussy's world?
We were just woodshedding the album. We don't subscribe to the culture of immediacy, and we're not concerned with doing things quickly. We're more concerned with working on our music until it feels right. When you play songs out before they're recorded, you give them a chance to morph into their final form at their own pace—instead of forcing them to be done before they might be ready. Hopefully the next album won't take two years to write but if it does, then who I am I to rush it?
Initially, Mannequin Pussy was a duo—you and Thanasi. But now, you've mentioned the lineup has solidified, and I think that really comes through on the album. It definitely has that fully realized, locked-in sound one would associate from collaborators who are all on the same page, both aesthetically and conceptually.
Thanasi and I always wanted to be a band that would grow beyond us as a duo, and we've been lucky enough for exactly that to happen. Kaleen is one of the greatest drummers of our generation and, Bear is an incredibly talented and inventive bass player. They're both such supportive forces. When the three of us—Kaleen, Thanasi and I—played with Bear, there was this immediate warmth, this moment where we all knew that this was the "forever band." Prior to Bear joining the band, we were just enjoying the float of existing and not swimming against the current. There was no immediacy to go and finish writing a record. But when it became the four of us, it just felt like the time was right. It's more fun to write songs all together. Everyone brings a really unique perspective to our practices.
Something I really love about the record is that it isn't tied down to one "sound." There's splashes of hardcore and pure pop, but there's also these really introspective, subdued moments that give the album a bit of an emotional center.
When you look at the spectrum of possible human emotion, most people do not land in the same place every day. You may feel that chest-pressing anxiety one day, and the next day wake up wondering how on earth you could have ever felt so insecure. Some days, I wake up and I feel like I'm a fucking goddess—and other mornings I wake up with an intense embarrassment of being alive.
The album closer, "Beside Yourself," begins with this really beautiful vocal harmony that I think most people wouldn't expect from a straight-up punk band.
I love "Beside Yourself" because it's so different than anything we've tried before—but that's what the whole song is about, not being afraid to let go of the past and building something new. That song as a closer gives more hints about what we might try to do in the future.
I think a lot of bands currently making music put the idea of fitting neatly into a genre "box" before all of their other creative choices—like, "We have to have this guitar tone and this song structure or else we're gonna lose our cred."
I feel lucky to have started playing music later in my life because I don't feel any influence to do anything I don't want to do. I didn't grow up having any musical icons, and I didn't start playing music because I had an obsession with an artist I wanted to emulate. It's a very freeing thing, because it's allowed us as a band to feel no pressure to fit inside something that already exists. We just want to make things as they flow from us.
The Philadelphia scene has really come into its own in the last few years. From the people I know who have relocated there, it seems like the city is much more conducive to people who want to create something that feels authentic to their artistic identity, more so than creating something that'll get a ton of media attention or hop on whatever musical trend is hot at the moment.
When I said I didn't grow up having any musical icons, I feel like Philadelphia is now filling that void I missed out on. I am so inspired by my friends here, and I feel incredibly lucky to be existing in the same time and place as they are. All of my favorite songwriters happen to be people I can call up and talk to about to songwriting or gear—or whatever we might be working on. It doesn't feel competitive. It feels supportive. You know you're living somewhere special when all your favorite records are your friend's albums.
And you guys are going on tour soon!
Yes! We just bought our first van last week, actually—maroon GMC Safari. It feels surreal that this is something that is going to happen soon. I feel like every time we acclimate back to our home lives, it's time to go out and tour again.
It's the first countrywide tour you've done in a while. What do you hope people get out of your shows?
I hope people feel something positive, that they see that the four of us putting our entire hearts into every performance and that we love to do this. This might be heavy-handed to say as an underground artist who regularly performs in basements—but I hope people leave our shows feeling hopeful and recognize that they're powerful and they should use their voice to speak up more openly and honestly. Everyone has a voice, it's just up to you to use it.
—Kat Bee