FEATURES
Rediscovering Magic Roundabout, the Late '80s Indie Pop Band Time Forgot
By Ned Raggett · September 13, 2021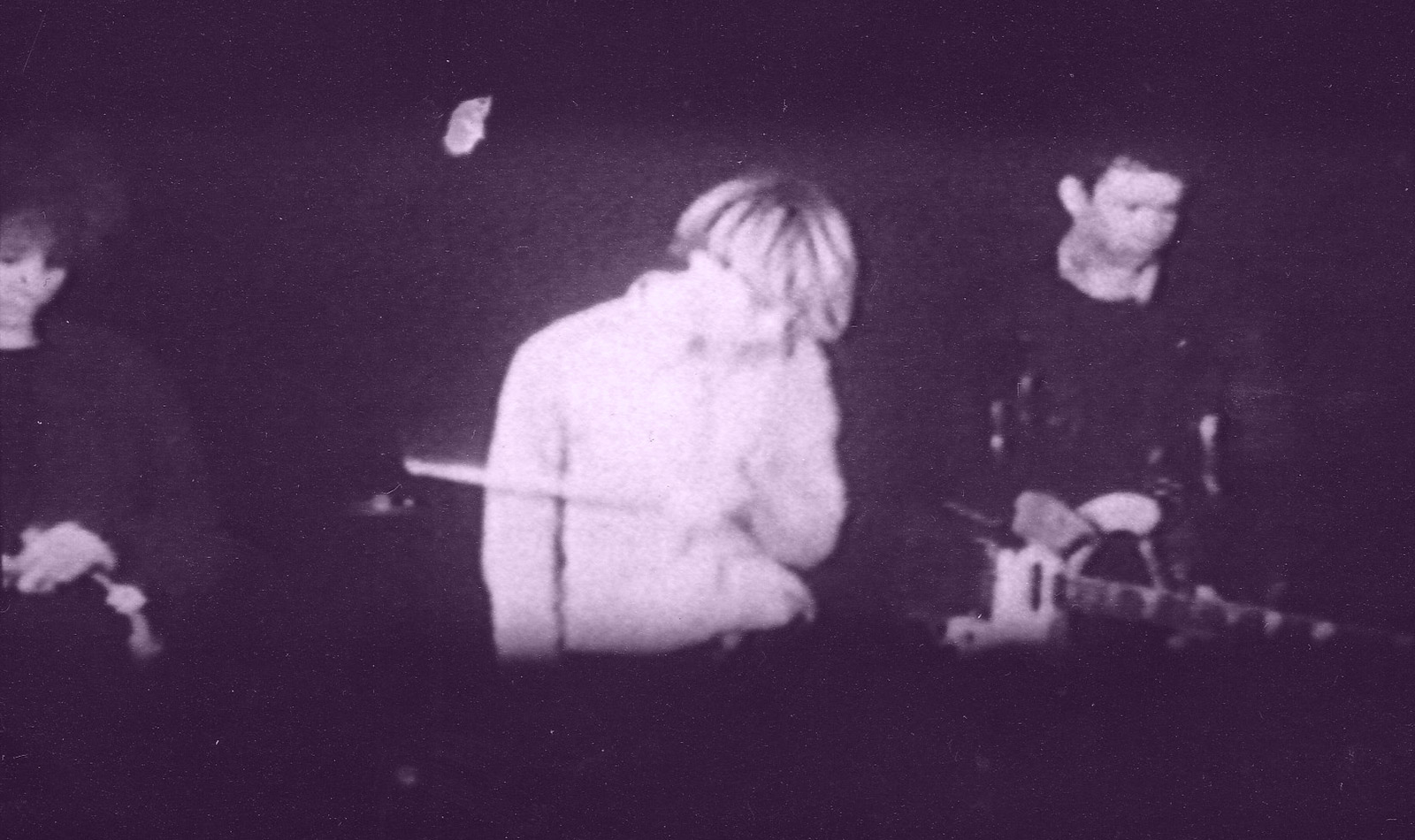 Talking with UK musicians Linda Jennings and Nick Davidson, their easy rapport makes it clear that the pair have been working together for a number of years. In fact, their current group, Thee Objects, just released their latest album, R.I.P. Capitalism, at the end of August. But today they're talking about their first project, one that's now the subject of a reissue by Third Man Records—the late '80s group Magic Roundabout.
Aside from some flexidiscs and a one-off track on a rare compilation, the Manchester-area sextet—audibly a product of its time with its blend of feedback, C86-inspired indie pop, and murky psych vibes—barely left any recorded legacy. That is, until another UK musician they've worked with, Pale Saints veteran Ian Masters, got the ball rolling.
"Ian approached us after a gig and we swapped addresses," says Davidson. "I've been friends with Ian for thirty-odd years now. He encouraged us to do something with [the recordings], and we thought 'Well yeah, okay.' A couple of years ago, we had a little money, and we thought we'd do something with them."
Originally planned for an independent release with Masters, things changed when another friend of Masters, His Name is Alive's Warren Defever, got involved. "[Ian] had been trying to do the mastering himself at home and asked me a couple questions," Defever says. "I've been doing mastering for a few years now, working out of an amazing studio with incredible vintage analog gear in Detroit that Jack White put together, so I offered [to help]. Dave Buick, who produces reissues at Third Man, walked in as I was working on it, and he immediately loved it." As Davidson recalls, "Ian was very gracious and said, 'Just go with those guys!'"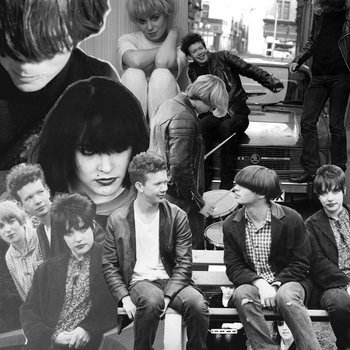 .
00:10 / 00:58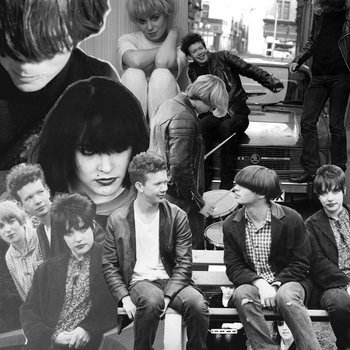 Merch for this release:
Vinyl LP
And so, more than 30 years after the songs were recorded, Up, the first full-length from Magic Roundabout, is seeing the light of day. Consisting of six songs recorded across the group's short career, Up is a remarkable and surprisingly affecting listen, especially considering how many bands since have explored similar sonic territory. In fact, the songs on Up make it hard to believe the band wasn't more well-known in the first place.
Jennings, who was Magic Roundabout's singer and guitarist, traces the group's beginnings to her active music career at the time. "I learned guitar when I was ten," she recalls, "and I started going to a folk pub and singing in a group there when I was about 15. Then I got in a punk sort of band, doing Stranglers, Sex Pistols. It was pretty rubbish!"
Other endeavors followed, until one day Jennings met Paul Chadwick, who would become the group's bass player, on a bus. "He wanted to form a band, and I said, 'Well, I play and know loads of songs!'"
Davidson, a schoolmate of Chadwick's, soon rounded out the lineup on drums. "I knew Paul from school, and he'd spent a couple of years imagining we were in a band, as you do," Davidson says, "but it was Paul meeting Linda that started it, because Linda could play! In '86, we started up in Bolton, but it was hard going, because there was no real scene there. We moved over to Manchester to start rehearsing and ended up at the Boardwalk club, a really great small music venue." The group soon added three new members—Karrie Price on guitar and violin and Nicola Mckenzie and Maria Gomez-Brown on tambourines—and began squeezing recording sessions into the odd hours between rehearsals and performances.
The songs on Up reflect the range of the band members's musical interests; while the rumbling bass and buzzsaw guitar of opener "Carol In Your Eyes" have clear Jesus and Mary Chain vibes, Jennings's cool singing—tinged with echo, but never lost in the mix—is more forthright. (Jennings is quick to note that while "She's a Waterfall" shares its title with a certain Stone Roses song, "I've got a diary entry showing when I wrote it. No relation!")
Jennings remembers feeling indifferent toward the mainstream acts of the era, while Davidson notes that the near-20-minute jam "Alice's Paper Plane" was unusual in their general scene. (He credits both the Velvet Underground and Spacemen 3 as direct inspirations.) Even with some initial support and steady gigging, the group didn't last, calling it quits barely a year after they formed—but not after attempting to live together in Nottingham, "in a band house, like the Monkees, because we thought that's what bands did!," Davidson laughs.
Now time and chance have brought back the best of their recordings. (There's more in the vault, and Davidson mentions the possibility of them resurfacing.) And while their current work shows where they're at now, they're both proud and intrigued that their starting point has found new attention. "I like the tunes—they're quite naive, really!," laughs Jennings. "But I love the attitude as well. I like it all."