FEATURES
Playing Pedal Steel Guitar Helped Save Luke Schneider's Life
By Grayson Haver Currin · May 13, 2020
At home alone, Luke Schneider worries that tonight—more than five weeks since Nashville's stay-at-home order began—he's going to cheat. Schneider knows the candle he poured yesterday probably hasn't had time to set. But he's going to try to light it, anyway. It's the second iteration of a beeswax candle he's been trying to perfect, a scent he likes to call "mysterious campfire." The first attempt, he admits, smelled like car exhaust.
"I'm all about trying to create a cozy cabin atmosphere, warm and fuzzy," Schneider says from his tiny Nashville apartment. "And I don't know if I have the patience to wait."
Making candles is the most recent addition to Schneider's toolkit of self-medication. Over the last five years, Schneider has taken up distance running, meditation, making medicinal salves, and even crafting homemade incense that he's now started to sell. It's all an attempt, as he puts it, "to find calm and alleviate anxiety" without the booze and blow that nearly killed him in his mid-30's.
To that same end, Schneider has also used his 1967 Emmons Push/Pull pedal steel guitar—country music's weapon of choice for forlorn licks, the genre's equivalent of a nice long cry—to explore the hypnotic allure of New Age music, conjuring the soothing sounds he hears in his head with his instrument of choice. Or as he puts it, "If your mind has an eye, your mind has an ear, too." Altar of Harmony, his astounding and enormous debut on Third Man Records, continues the recent experimental elevation of the pedal-steel guitar with a winsome Southern grace. These eight tracks are as reassuring to hear as they were for Schneider to make.
"I'll sit down at the steel guitar and just create these dreamy drones, and it's four in the afternoon and sunny outside. The next thing I know, I look up, and it's pitch black outside. I've totally missed the sunset," says Schneider, now 40. "But that's helpful for me. I turn to this music when I need to zone out and spend hours looking for this sound I hear."
Schneider didn't set out to be a pied piper of instrumental atmospherics. An Ohio native, he moved to Tennessee for college with dreams of becoming a folk-rock stylist. He eventually immersed himself in the insurgent Nashville scenes that helped produce a new school of outlaw country and a clutch of fractious rock bands. Playing a traditional instrument in that kind of quintessentially rebellious setting, Schneider challenged himself to study the pedal steel's rich lineage, so that he could fit in as he bounced between sessions and songwriters, like when he began to back Caitlin Rose a decade ago. "Part of my desire to learn those traditions," he admits with a laugh, "was to not embarrass myself."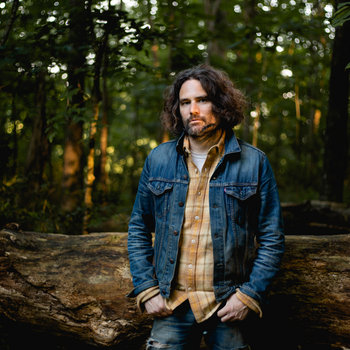 .
00:10 / 00:58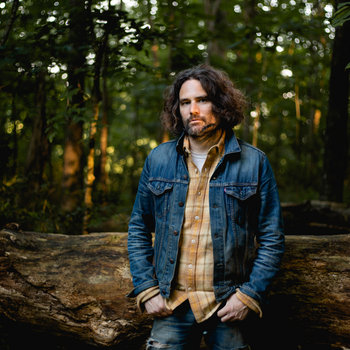 Merch for this release:
Vinyl LP
Instead, the embarrassment came years later, when Schneider joined Natural Child, the perpetually adolescent garage-rock band that preferred drunk interviews in hot tubs and asses as album covers. He was living too hard, indulging in a rock 'n' roll lifestyle that his 34-year-old body could no longer sustain. Panic attacks came in waves. During the summer of 2014, in California on a short tour after a run alongside the Black Lips, he woke up in an emergency room. He left the band, opted to skip rehab, suffered through withdrawals in Nashville, went sober for months, and tried to decide what else he could do with his life. Then Margo Price came calling.
Price, too, had struggled with sobriety while trying to make it as a Nashville songwriter. But her life started to turn around just as Schneider's seemed to fall apart. When she put together a new country band that eventually signed to Third Man, a deal that would catapult them to Saturday Night Live and the Grammys, she asked Schneider to join.
"When things were starting to take off, I had my choice of several pedal steel players. I wanted Luke—maybe he doesn't play the most notes, but he had a psychedelic edge to what he was doing," remembers Price. "I promised him I was trying to turn my life around, too, and that we could hold each other accountable. He's done a better job of staying sober than I have."
Schneider credits Price with giving him a second chance when he thought his career may be over. "It saved my life," he says with a sigh. He gained both confidence and stability, traveling from coast to coast with one of country's most assured new voices. And during long treks with Price, he would listen to ambient music on headphones, trying to find balance amid the hubbub and hard living of touring alongside an emerging star. He began to wonder if he could use the pedal steel to make this music himself. Every sound on Altar of Harmony originates with pedal steel, no matter how much it's been processed or how alien it seems.
"Every pedal steel player makes a solo record, and a lot of those people have abilities far beyond what I ever will. It's become its own genre," says Schneider. "I didn't want to make a record that sounded like the pedal steel. I wanted to make something like a private-press new age record."
As Schneider intended, Altar of Harmony is most often absorbing and steadying—as luminous and centering as a half-hour spent inside a James Turrell installation that glows like lavender, as immersive but expansive as a day perched on a mountain's shoulders, staring out on the flats below. During "Exspirio," solitary notes sparkle inside an idyllic hum, a phenomenon that lasts less than two minutes but feels somehow permanent. And there's the six-minute sound bath "Invicta Affection," where Schneider wields his pedal steel to nod at all the necessary new-age touchstones—a choir that sounds heaven-sent, synthesizers that scatter into infinite ripples, a drone that never wavers.
.
00:10 / 00:58
Merch for this release:
Vinyl LP
But Altar of Harmony reckons with reality, too, acknowledging that we wouldn't need a relaxing record at all if our lives weren't brimming with tension and trouble. Schneider makes that much clear on opener "Anteludium"—Latin for "overture"—where his pedal steel riff sweeps in high-volume arcs against a sustained celestial tone, like Sunn O))) versus Stars of the Lid. The glitch-based rhythm and stunted licks of "Umbra" revolve around the axis between darkness and light, casting shadows as it spins. These eight songs feel honest in their approach to idealism—aspirational, but not naïve.
Maybe that owes, in part, to Schneider's own rough-and-tumble origin story, or how he arrived at these pedal-steel hymns after realizing his life was crumbling. And maybe it owes to the fact that Schneider was making this music while still making country and rock. He didn't play on Price's upcoming third album, the quarantine-delayed That's How Rumors Get Started, but he recently joined Orville Peck's band and expects to return to the road with Peck full-time.
The calm he cultivates—with candles, with running, with the mesmeric tones of the pedal steel—coexists with the harried aspects of the rest of our lives. At its best, Altar of Harmony affirms that dealing with this contrast is, somedays, simply the best we can do.
"When I sit down at the pedal steel, I am trying to thread the needle of this very specific emotion, feeling, and sound," Schneider says. "I want to pull that into the physical world."