FEATURES
The Colorful World of Cumbia Punks Los Bitchos
By Max Pilley · February 08, 2022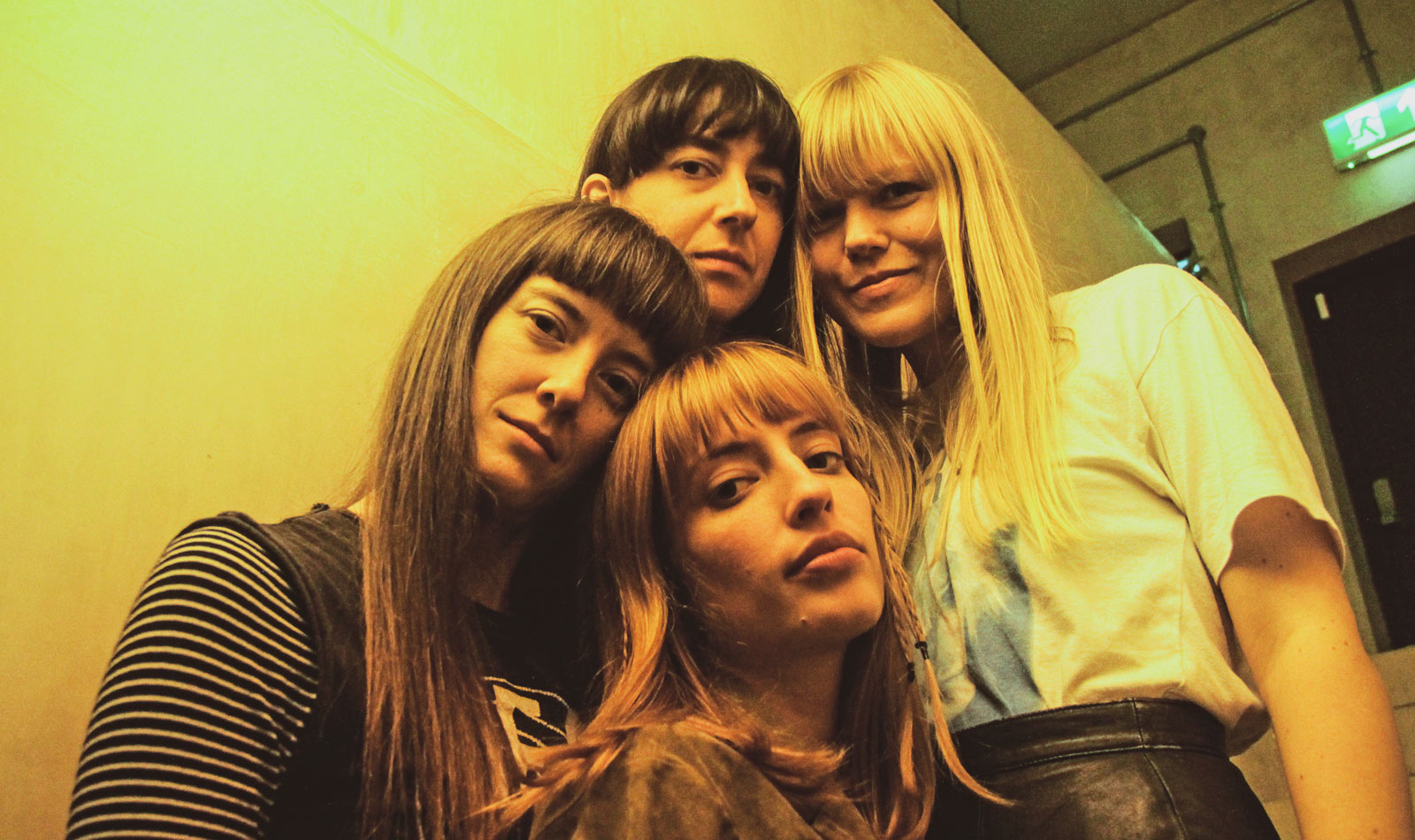 When guitarist Serra Petale first began toying with the idea of forming a band, she knew that she wanted the music they made to belong to a very particular style. "I'd heard this compilation, The Roots of Chicha: Psychedelic Cumbias from Peru," she says, "and it was awesome. [There's] really sad guitar [on the compilation]; it makes you think of struggle. It just captures you in a way that lyrics would, but just with the tone of a guitar. Something clicked with me; I knew from that day that that would be the ethos of this band, to play instrumental music that would make people feel something."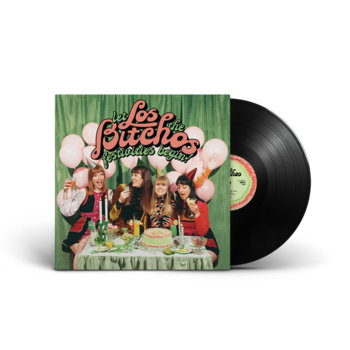 .
00:10 / 00:58
Merch for this release:
Vinyl LP, Compact Disc (CD)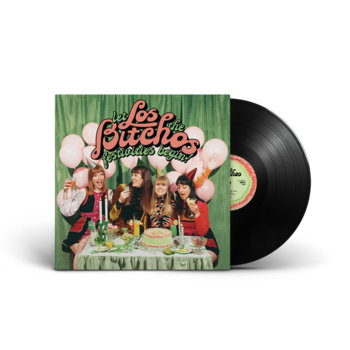 On Let the Festivities Begin!, their debut album as Los Bitchos, Petale, keytarist Agustina Ruiz, bassist Josefine Jonsson, and drummer Nic Crawshaw, play a kind of instrumental Latin acid-punk—a fiery, giddy concoction with a strong dose of Argentine cumbia that sounds as if it could soundtrack both a dusty desert saloon or a joyous summer beach party. "Good to Go!" falls into the former camp—a moody, twangy number that Ennio Morricone could have written to soundtrack a standoff in the Mexican wilderness; the super hooky "The Link Is About to Die," on the other hand, belongs to the latter; it's an effervescent, hypnotic track built around a simple, repeating guitar riff.
Part of the reason the group works so well is that its members all hail from different musical backgrounds: Crawshaw in indie rock, Jonsson in noise-pop, Ruiz in punk. Petale has an extensive collection of 1970s Turkish psychedelic rock LPs, for example, while Ruiz collects South and Central American records. "We have different styles of playing from what we've all done before," says Crawshaw. "We don't know the rules of certain genres, and I think that has helped us not to get stuck in [one sound]. It's all been very organic, and it maybe makes it a bit harder to put us into a box."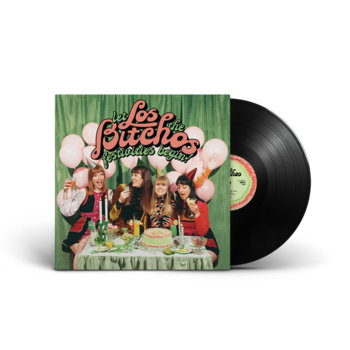 .
00:10 / 00:58
Merch for this release:
Vinyl LP, Compact Disc (CD)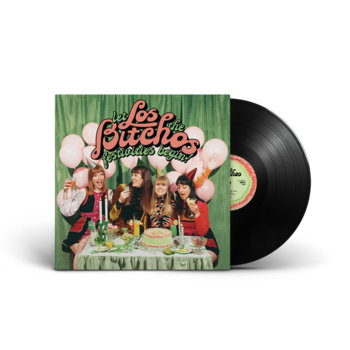 The album was produced by Franz Ferdinand's Alex Kapranos, himself a master of distilling arty impulses into pristine pop music. His working relationship with the band, which dates back to their 2019 single "Pista (Great Start)," began in the after-hours of a hazy summer gig.
"He saw us playing at [legendary East London music venue] The Shacklewell Arms one night," remembers Ruiz. "None of us exactly remember how he ended up producing us, because we were pretty drunk that night!"
"He just brings the songs to the best that they can be," adds Jonsson. "He can see our passion and he made us think about how we want the audience to feel and react. We always want our audience to jump!"
Anyone who has caught a Los Bitchos show knows that they succeed in that goal; their performance at the 2021 Green Man Festival in Wales, for example, drew one of the largest crowds of the weekend, and people could be heard humming the melody from "The Link is About to Die" several hours later. If, as Petale said, the aim of the group is to make people feel something, there can be no better evidence of their success than that.