FEATURES
(Liv).e is a Promising Experimental R&B Nomad
By Jesse Fairfax · August 21, 2018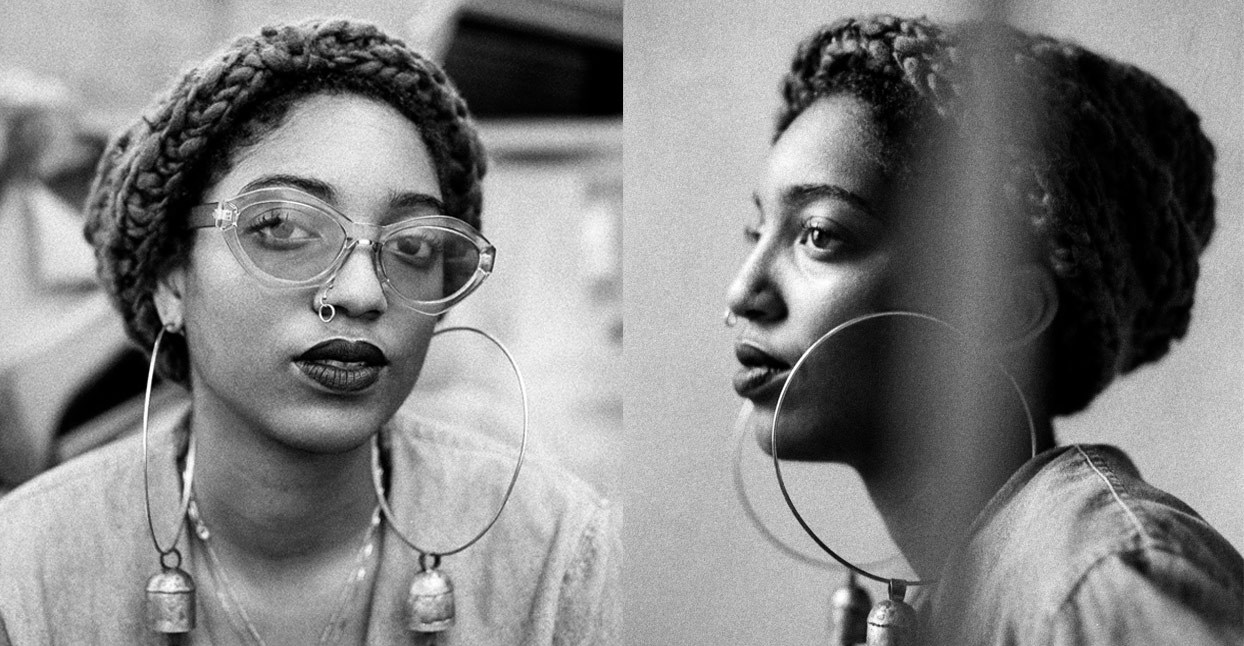 Though she's barely out of high school, Dallas vocalist Olivia Williams has an old soul, making music that lands somewhere between the garbled funk of 1971 Sly Stone and the free-spirited R&B of another Dallas stalwart, Erykah Badu. And while her latest release, a seven-song EP called :​:​hoopdreams​:​:, might be the most conventional project she's released to date, it still finds Williams pushing the boundaries of her chosen sound.
.
00:10 / 00:58
Merch for this release:
Cassette
Williams, who records under the name (Liv).e, grew up with a father who played keys in gospel and blues ensembles, a mother who sang in the family church choir, and a brother who played drums. She also spent her youth listening to the likes of The Clark Sisters, Earth Wind & Fire, Stevie Wonder, Herbie Hancock, and OutKast, before discovering modern beatmakers like Georgia Anne Muldrow and Knxwledge, both of whom helped guide her creative path. Their influence can be heard throughout ::hoopdreams:: "High Ceilings :: Hoop Dreams" sounds like Questlove tapping a mechanical drum loop for Muldrow or Badu, while "plottin'" is a sensual slow jam with indiscernible lyrics. Both are examples of the way the project's producer, 10.4 ROG, has mastered a number of different tempos, and what can happen when Williams absorbs different styles and sounds.
"I don't feel like I push myself when I'm home in Texas surrounded by the homies and too comfortable, so I try to stay away as much as possible," she says. "When I got to New York, I was inspired by being around people who were doing shit with their lives, and seeing children in a city environment. Being in New York drives me differently. Everything moves really fast, so I feel like I have to get as much done as I can and everyone else around me is in that same mode. That puts a lot more pressure on me." Though she only began pursuing music seriously over the last few years, her hometown affiliations have helped Williams build recognition in a short period of time; she releases music through Dallas underground label Dolfin Records, with the support of experimental soul musician Jon Bap.
Merch for this release:
Cassette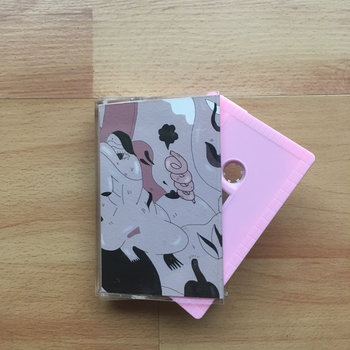 Inspired by Bap's willingness to break musical rules, Williams created 2017's Frank after the two recorded the warped funk number "Come In," the unusual sound of which set the course for the rest of the EP. The song is mixed to sound muddy, like a worn tape discovered after decades of languishing in an old garage. But the song also works, showcasing a strong synergy between Williams and Bap. Elsewhere, on "OMM," the duo—along with producer Ben Hixon—hark back to the early '00s neo-soul era, using a rubbery bassline and twinkling keys to itemize civic plight: "Preachers lyin', babies dyin', mama's gone, can't go home." The song's vocal cadence recalls D'Angelo's "Devil's Pie," if DJ Premier's hard drums were reduced to faint taps from tambourines. Conversely, "clouds" is a thumping tribute to marijuana and the escapism it brings. "My music sounds like if someone was super high and they didn't know how to handle it," Williams says.
A night owl by nature, Williams's Raw Daybreaks EP is the result of a nocturnal marathon studio session. Williams didn't overthink the creative process, or put extra emphasis on lyrical content; instead, she experimented with rapping over a smooth jazz instrumental ("aye:woman") and receded into the background on the lounge-ready "IFWY!" "It was 3am and I felt completely alone and able to do anything since the rest of the world was asleep," Williams says, "so I just made the whole thing overnight." As if the Bap cosign wasn't enough, rising L.A. producer Swarvy decided to remix the short project just for fun. Another project, 3AMSPACECADET, is perhaps her most alternative work to date: recorded while intoxicated (her words, not ours), CADET is an odd set of lovelorn demos that almost didn't see the light of day. "My music reflects the mental space that I'm in," Williams says. "That was relationship stuff that I was trying to not talk about in any songs." Nonetheless, her raw emotion shines through the unpolished melodies.
Even as this piece was being written, Williams released a 36-minute track called "pur·lieu5_18." Experimenting with different vocal pitches and effects, here she goes from drum & bass to acoustic guitar-driven soul and jazz-influenced R&B. "I don't want anyone to expect any particular sound from me," Williams says. "I just want to convey my thoughts and figure out how my words can match the sounds that translate my feelings."