FEATURES
Lindstrøm's Dreamy Space Disco
By David Garber · Photos by Kristine Jakobsen · November 07, 2017
Hans-Peter Lindstrøm has been having a recurring dream. The 44-year-old Norwegian, who records and performs under the name Lindstrøm, makes his way on stage to play a show before a packed crowd of partygoers, something he's done countless times over his decade-plus career. But there's one catch: he has absolutely no idea what to play. And while many young artists have similar premonitions of stage fright, it's not quite the kind of scene you'd expect from a veteran artist whose fruitful career has blessed listeners with a wealth of dizzying, party-ready "space disco."
Lindstrøm chuckles when he relays the dream. He's in his studio in Oslo at the moment, tinkering with an old '80s electric piano—an instrument he's toyed with since the fourth grade, when he learned classical piano at a cultural school—that he just scored on the "Norwegian Craigslist." "My father used to be a school principal, and would talk about having similar dreams where he didn't know the answers for some exam he was taking," he explains. "I should really know how to perform my own music. Maybe dreams like this run in the family."
Merch for this release:
Vinyl LP, Compact Disc (CD)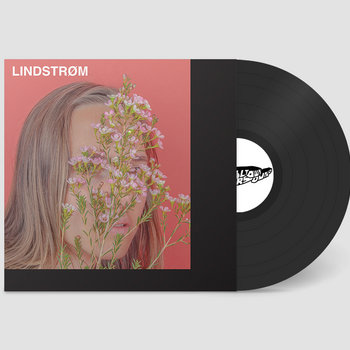 The spark for this story came during a discussion of iconic Swedish director Ingmar Bergman, whose 1957 drama Wild Strawberries was influential to Lindstrøm during the making of his fourth solo studio album It's Alright Between Us as It Is. The film centers around a cankerous 78-year-old doctor on a long car ride who, through a series of lucid dreams, is forced to evaluate his existence with the help of a number of hitchhikers who symbolize different times and themes in the man's life. Much like Lindstrøm's own father, the film's character is plagued by a dream of a medical exam where he draws a blank to a series of tricky questions.
While most of Lindstrøm's tracks have fed off the wonky, carefree vibe that he and peers like Todd Terje and Prins Thomas made famous, on It's Alright Between Us, he explores more introspective influences. He relates to the Wild Strawberries theme on intimacy and human relationships, and chose to name the LP after a line in one of the film's pivotal scenes. "The film's main character is this older guy who's been taken care of by an older woman over many years, and the whole time they've been really formal with each other," he tells me. "At some point she tells him that maybe they should just call each other by their real names, but he responds: 'It's alright between us as it is.' He didn't want to get that intimate. I think I can relate to that in my own life."
The nine-track album was conceived in a way that seems just as personal to the artist: it's a continuous stream designed to play as one track spread along two sides of vinyl (the digital release is broken up into individual tracks). In a perfect world, Lindstrøm would prefer to release all of his music this way. "I really like to make transitions in the tracks and blur the gaps between one and another," he says. "I believe the album as an artform is one piece of music."
Merch for this release:
Vinyl LP, Compact Disc (CD)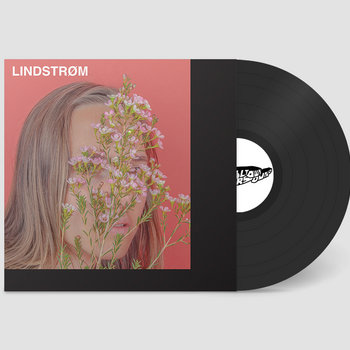 The album's first single, a bright, bubbly number with American vocalist Grace Hall called "Shinin," is Lindstrøm at his most carefree and dreamy. "To be honest, I never really thought of a 'single' for this album," he says. "That's something I guess my record label has to deal with, because it's always been like that." Follow-up single "Tensions," a soaring, synthy floor-filler that will sound familiar to fans of Lindstrøm's live sets, is actually one of a few older tracks he's had in his arsenal during the five years he's been working on the album. The method by which Lindstrøm works with vocalists is a reflection of his slightly introverted, sensitive nature—the kind of person who, perhaps, dreams about drawing a blank on stage in front a packed crowd. "I have to admit I prefer getting vocals sent via email instead of having somebody sing in my studio," he says. "I don't feel 100% free working with people in my studio. I think it can be interesting working alone. I don't like to be too close to people, I guess. It's really nice to just go into the studio, lock the door, and just be unreachable."
While Lindstrøm prefers solitude in the studio, at home he balances his career in music with a warm domestic life. His oldest kid is a hip-hop-loving 14-year-old, which he says has fueled an interesting musical distance between him, his children, and the music playing on popular radio. "I've realized [newer hip-hop] music doesn't talk to me at all," he admits. "I consider myself somebody that's able to find musical qualities in a lot of different genres, but most of what I hear on the radio doesn't speak to me. Everybody always has this hope that maybe their music can be a hit, but I'll leave that for everybody else. I don't think that's my mission in life."
But what does Lindstrøm's family think of his new album? While it comes off as one of his most personal works to date, with more emotive-feeling tracks like "Bungl (Like a Ghost)," a deep cut featuring a spoken word poem by Norwegian vocalist Jenny Hval, he still chooses to keep his work close, even from his own family. "I'm not really playing any of my own music for them, or anybody really," he admits. "For me it's really, really personal, especially when I'm making new music."
Merch for this release:
Vinyl LP, Compact Disc (CD)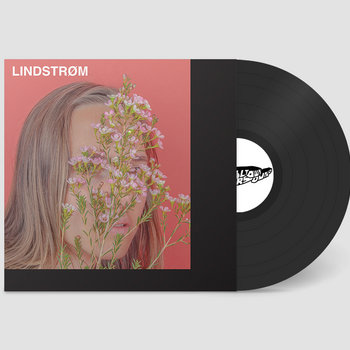 Lindstrøm also worries how outside opinions might skew his own artistic thoughts. "If somebody said something about the music, it would influence how I continue to work on that track," he says. "Even if somebody doesn't say anything, it would still influence the way I'll work on it. I'm really, really sensitive for all kinds of feedback. I guess I'm more afraid of the intimate setting than playing for thousands of people—it's more frightening to play it for my wife," he laughs.
Much like to the Professor Isak character in Wild Strawberries, who doesn't finally feel closure until he's passed through a series of deep self-evaluations, Lindstrøm finds that he's still got a little ways to go in terms of confidence. "One would think after making music for 15 or 20 years you'd become really strong and proud of what you're doing, but I don't really want to hear anything about what I'm doing. When it's all done, I'm giving it to my label and then I just immediately start on something else."
—David Garber