FEATURES
Taiwanese Film Composer Lim Giong Revives a Cult Classic in New Tribute Compilation
By Josh Feola · October 22, 2020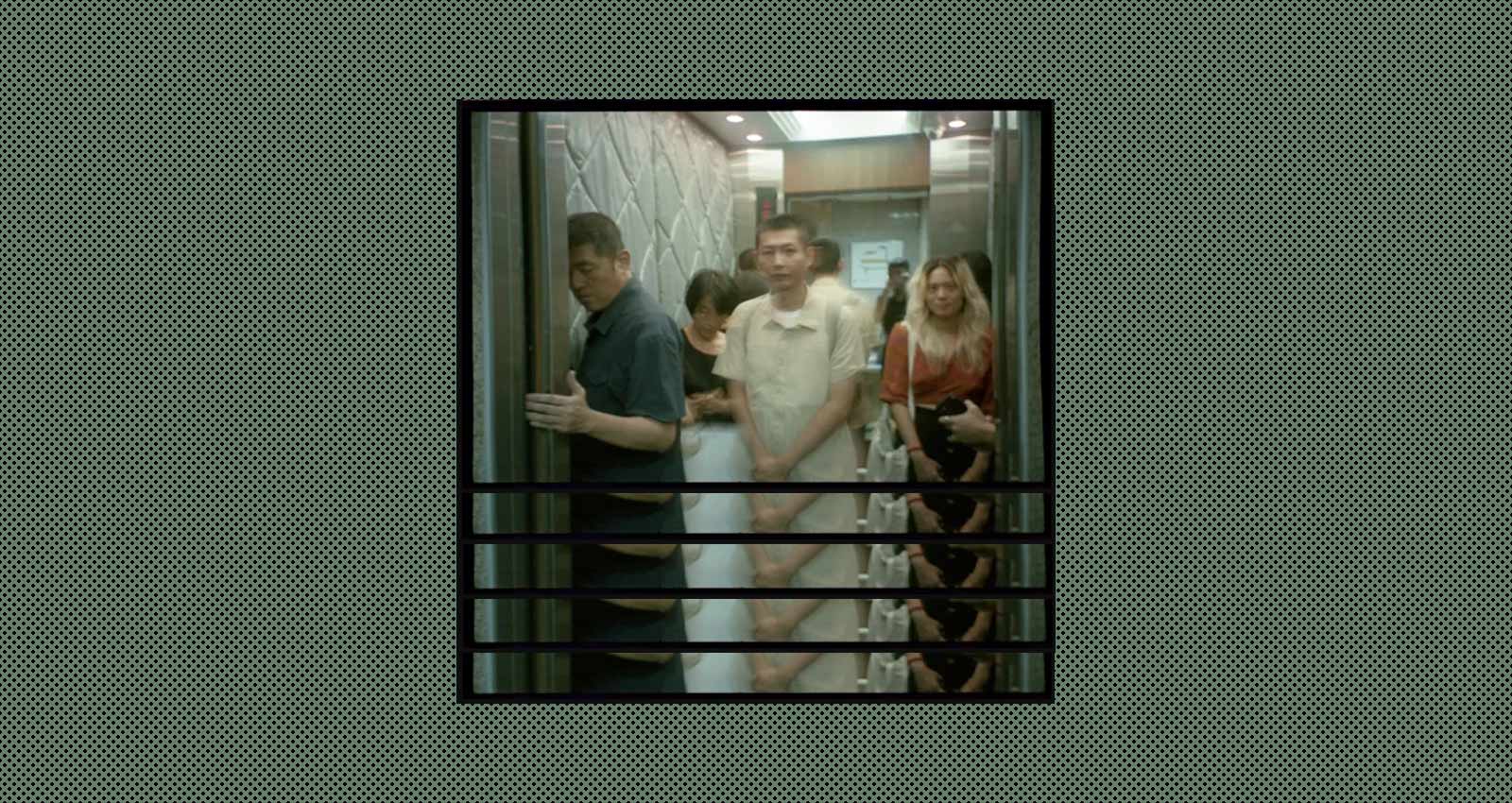 Research & translation assistance by Emma Xiaoming Sun
Taiwanese film composer, electronic music producer, and experimental musician Lim Giong is one of those subtly ubiquitous background figures whose influence was quietly incalculable. He burst onto the music scene with his 1990 pop-rock album Marching Forward, which placed him firmly amongst an emerging generation of artists grouped under the banner, "New Taiwanese Song." These campus folk artists and rockers aimed to create a localized, politically and socially conscious musical movement following the pro-democracy political upheavals of the '80s.
During the '90s, following his early success in the pop world, Lim acted for a bit, eventually breaking out as a film composer with the soundtrack for the 2000 cult classic Millennium Mambo. Since then, his sonic touch has become inseparable from arthouse cinema not only in Taiwan, but also mainland China. Sinophone cinephiles will have encountered Lim's sound in the breakout films by Chinese auteur Jia Zhangke (The World and Still Life, among others), and, more recently, the stunning debut of newcomer Bi Gan (Kaili Blues). In parallel, Lim was also for many years an active member of Taipei's underground club scene, gradually moving from breakbeat and drum & bass to ambient and experimental compositions.
Though he's preferred to stay out of the limelight (and the club) for a while now, Lim's work is poised to reach a new set of ears with the release of A Pure Person, a new compilation that's part reissue, part tribute. The title comes from one of Lim's most popular tunes from Millennium Mambo, a coming-of-age film depicting the personal travails of a young bar hostess in turn-of-the-millennium Taipei. A memorable early scene in the film depicts its protagonist dancing in a packed club, tight camerawork and shallow framing conveying a sense of both libertine freedom and social suffocation. Though it comes early in Lim's discography, "A Pure Person" remains one of the cleanest distillations of his sound, panning electronic hiss over a pulsing, mid-tempo club beat, heavily flanged guitar and coolly sung vocals remaining as vestigial elements from his beginnings in folk rock, and field recordings peppering the mix with the Taiwanese street sounds that would pervade his work for decades to come.
Lim explains that while he was composing the film, in 2000, he also spent a lot of time going to clubs and hanging out with DJ friends, having gotten into dance music three years earlier. He also was—and remains—a deeply religious person, and absorbed the sonic elements from a local temple while composing the track. "I rode my motorcycle with a small wooden folding chair to Xingtian Temple… After my prayers, I sat on the chair under an acacia tree, facing a mountain behind the temple, put on my cassette walkman headset, and listened to the demos I'd recorded. I thought about the melody and lyrics then, wrote them down, and dozed under the tree. Later, in the movie theater when I saw the opening music for the first time, I was surprised by the chemical reaction of sound and image."
Here's a look at Lim's legacy, as captured on the new compilation.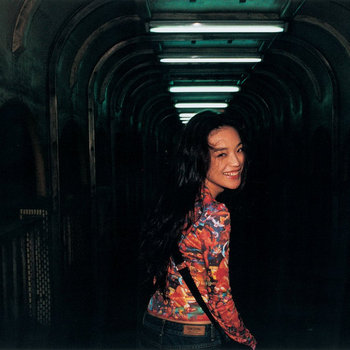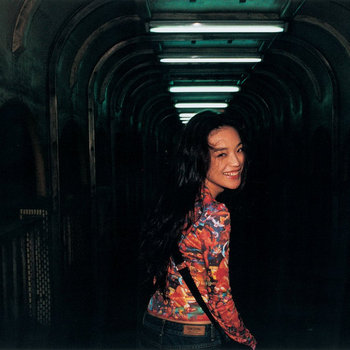 Merch for this release:
Compact Disc (CD)
A Pure Person is the passion project of Taiwanese-American music industry professional Angela Lin, who moved from L.A. to Taipei in early 2019 largely to develop a relationship with Lim. She'd first met him while on a trip to Taiwan the previous year, and maintained regular email correspondence with him before moving to Taipei for an extended stay. Her role as director of the project places Lim in a broader context than his local scene, articulating his importance to members of the Taiwanese diaspora like Lin herself. In addition to Alex Zhang Hungtai, who was born in Taipei and raised in Canada, Lin also selected L.A.-based beatmaker Holodec for the project—his cover of "A Pure Person" appears on the compilation under the artist's Taiwanese name, Jieh.
"[He's] someone who I love talking to about Taiwanese culture and movies," Lin says. "Our dreams for Taiwan and its culture are so aligned that it felt natural to ask him." Jieh's contribution hews closer to Lim's frequent use of field recordings, placing a reverbed vocal sample prominently in the mix and suffusing the recording with an ambient swirl of Taiwan street recordings. "His track really encompasses this feeling of sadness and longing in the film," Lin offers.
Merch for this release:
Compact Disc (CD)
In addition to artists from the Taiwanese diaspora, A Pure Person also features several cuts by artists from Lim's home base. Saxophonist Hsieh Min Yen contributes a jazzy, experimental IDM take on the song with a track by his group Non-Confined Space. "He was my gateway to the noisier, jazzier, more experimental side of Taiwan," Lin says of Hsieh. "He's told me about some pretty nutty, awesome shows. It makes sense that his more experimental band, Non-Confined Space, which he does with Sonic Deadhorse, would be the perfect way to showcase Taiwan's more experimental scene." Other Taiwanese artists on the comp include longtime Lim Giong collaborator Point, who contributes a shimmering and thoroughly cinematic cover, and jazz pianist YuYing Hsu, who supplies an elegant, slow-rolling piano version subtly cut with diffuse electronic washes.
Lujiachi
0

.
00:10 / 00:58
Lim's legacy and influence extend well beyond the artists included on A Pure Person. Taipei-based producer Lujiachi assisted Angela Lin with the development of the project, and says that Lim Giong has been an important part of his sonic world from the 1990 album Marching Forward on. "When I was young, my family mainly spoke Taiwanese and listened to Taiwanese songs, so I had listened to a lot of Taiwanese pop music before I could buy music myself," he says. Lujiachi's work—both solo and in his band Scattered Purgatory—probes the darker, harder, more metallic and jagged side of underground electronic music, and showcases an interest in religion and ritual that characterizes Lim's work as well. There's a notable gap between the laidback, acoustic-guitar-dripped "club" sound in Lim Giong's early work and the raw, fractured compositions on Lujiachi's latest EP, 0, but the artist says he is nevertheless indebted to Lim Giong as "one of the few pioneers of Taiwanese electronic music."
Lu also credits Lim's centering of the Taiwanese language, an important part of the cultural "localization" sought by the New Taiwanese Song artists in the '90s. "Taiwanese has eight tones. Generally speaking, it is quite different from Mandarin, so it has a special flavor when sung," Lu says. "Listening to Taiwanese music for a long time has had a great influence on my creation. Although I've never been a lead singer, I try to make my melodies resemble a Taiwanese tune, or have a 'Taiwanese' rhythmic sensibility."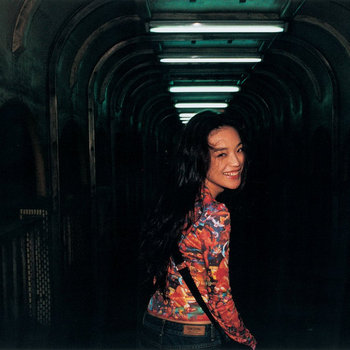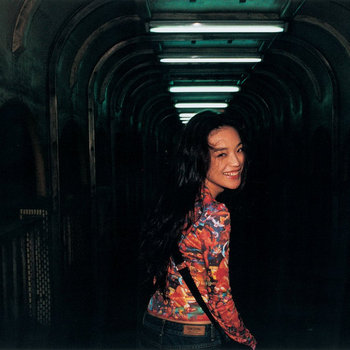 Merch for this release:
Compact Disc (CD)
"I have always used Taiwanese discourse to write songs," says Lim. "I often think about [my music] from the local perspective of Taiwan, and this is still the case. The sound of Taiwan is only a form in the external environment. It is important in my heart. I recognize my own culture, blood, history, and land."
The original version of "A Pure Person" could not be included on the compilation due to copyright issues, so Lim created a new track for the release, a spiritual sequel composed 20 years after the original. "Recite 念" begins with the kind of invocation of local gods commonly heard in Taiwanese opera, and continues through a recitation of the Buddhist Heart Sutra, which Lim says has been a daily part of his life since he was a child. On this track he drops the pounding beat from "A Pure Person," backgrounding the hypnotic, incantatory centrality of his voice with a mix of low frequency washes and high-pitched arpeggios, pierced by the occasional ding of a temple bell.
"Images and music are dreams," Lim muses when asked about his approach to working with filmmakers like Hou Hsiao-Hsien. "This kind of chemical change is like hypnosis." He notes wryly that the Millennium Mambo soundtrack was a commercial flop upon its release, observing that sometimes it can take years, decades, for a composition to find its audience. "This is not a question of deep understanding or sensitivity, but a question of magnetic fields, like electromagnetic waves or an FM radio," he says somewhat cryptically. "The receiver tunes to the frequency that he wants to listen to."