FEATURES
Pac Div Rapper Like Goes Solo and Expands His Horizons
By Christina Lee · October 10, 2016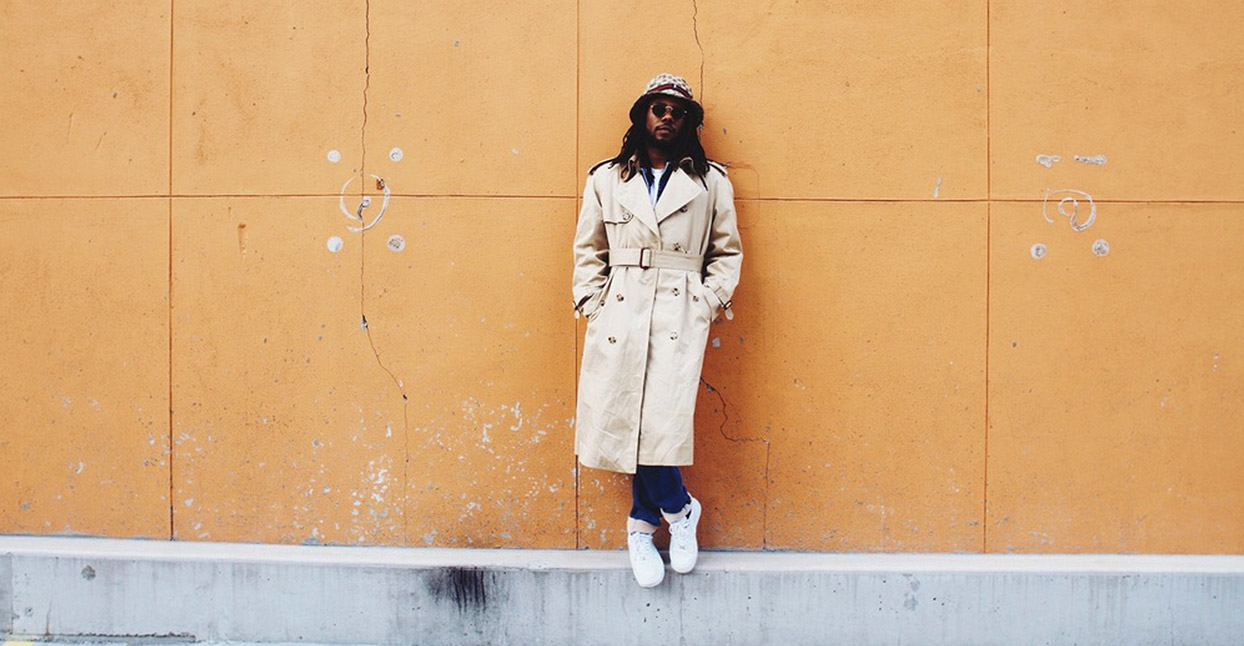 In 2008, everyman rap trio Pac Div was on a short path to becoming hip-hop's Next Big Thing. The group was signed to Universal Motown, because they reminded then-president Sylvia Rhone of her favorite groups when she was growing up, groups like Digital Underground and Digable Planets. Snoop Dogg was a fan. Kurupt, the one-time executive vice president of Death Row Records, was featured on one of their songs. The group—comprised of Like, his brother Mibbs, and childhood friend BeYoung and producer Swiff D.—were the next great hope for the then-stagnant West Coast hip-hop scene. But the deal evaporated. The group released two albums, 2011's The DiV and 2012's G.M.B. independently, then went on hiatus; little has been heard from them since.
Now, Like returns with Songs Made While High, an album that chronicles the ways he's expanded his horizons in the intervening years. A good portion of the album was written over the course of Like's travels over the last 12 months—most notably, during a four-month DJ residency in Ethiopia.
Merch for this release:
Vinyl LP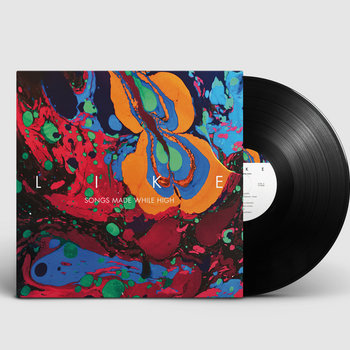 At first, Like wasn't sure what to expect when he arrived in the developing country. But he was so taken by what he saw that he started writing a song for the album from the moment his plane touched down. "There were a lot of beautiful fruit stands. The colors—and the women—were so beautiful," he recalls. During his first night at his new gig, he accidentally played Q-Tip's remix of Slum Village's "Hold Tight" at the wrong speed. That sluggish sound, along with the the things he'd seen in the country, became the basis of "Kiwi, Strawberry & Mango."
Songs Made While High is produced by Like and Like alone—something of a personal feat. Since Pac Div pressed pause ("It was time for us to have our own lives," he says), Like has appeared on two critically-acclaimed releases by longtime friends. In 2014, he earned a Grammy nomination for his work on Kendrick Lamar's "Sing About Me, I'm Dying of Thirst," from good kid, m.A.A.d. city. A beat that he sent Anderson .Paak (who is featured in Songs Made While High) two years ago became the basis of "Room in Here," from .Paak's breakthrough album Malibu. Both instrumentals are muted and spacious, their quiet piano melodies the perfect accompaniment for a rainy day. Their warm reception convinced Like that he should try going solo.
"If you go to .Paak's SoundCloud, you don't see 'produced by Like' [on that track], even though the others show 'produced by 9th Wonder,' 'produced by Hi-Tek,'" Like says. "That had me like, 'Well, people are still sleeping on me. They're sleeping on me as a producer, and they're sleeping on me as an artist. So if I just produce myself and rap myself and just push myself, then people are going to start to recognize.'"
Merch for this release:
Vinyl LP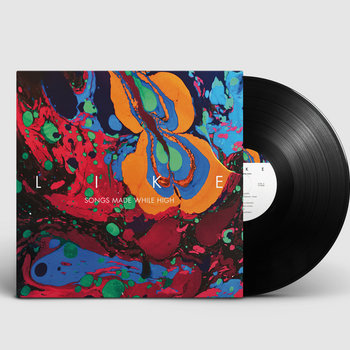 The "high" that fueled Like's album was weed and mushrooms—milder drugs that loosened him up without thwarting his productivity as he traveled from Ethiopia to Europe. The album draws on influences like Herbie Hancock, the Weather Report, and Jaco Pastorius and, for "Midnight in Paris," he found inspiration in another avowed jazz fan: Woody Allen. "I was like, 'Man, let me make a rap song that could have been on the soundtrack,'" he says, referring to Allen's 2011 film of the same name. "Gentleman's Quarterly" kicks off with an opulent grand piano, as Like raps about cigars—the sort of lighthearted extravagance especially prominent during the Jazz Age. But the song also features a slowed-down sample of Common's "The Corner," a testament to Like's diverse inspirations.
"I kind of wanted to touch home," Like says of his more developed, jazz-influenced boom-bap sound. "I have a big Common influence, Dilla influence. In fact, ["Gentleman's Quarterly" and "Midnight in Paris"] even remind me of my friend Blu's Her Favorite Colo(u)r album, where it was drum breaks and cool loops. Those got me right in my zone, because they fit me."
Merch for this release:
Vinyl LP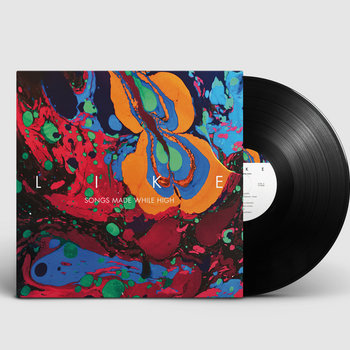 Like has recently returned to Los Angeles, where Pac Div was based, and has since been feeling more at home than ever. The city's thriving beat scene has molded both hip-hop and modern jazz to tremendous effect, as evidenced not only in Lamar's To Pimp a Butterfly, but also in the work of his ambitious collaborators, like bassist Thundercat and composer-saxophonist Kamasi Washington. Meanwhile, Pac Div is back in business. The group wrapped mixing on its third album in the last week of September, and features production by Kaytranada, Swiff D (ScHoolboy Q's "Studio") and DJ Dahi (Drake's "Worst Behavior").
"I think people are going to be really excited to know that we're putting out music," Like says. "We never broke up. We just took a break to experience things on our own."
—Christina Lee