FEATURES
Lido Pimienta, the High Priestess of Pop
By Jesse Locke · October 27, 2016
Lido Pimienta was a shy daydreamer in Baranquilla, Colombia, attending an arts program for gifted children, but she always knew she had a voice to be reckoned with. At 10, she began entering talent shows; a year later, she fronted her first hardcore band, and by 13, she was a practiced and powerful metal vocalist. Though she left guttural growling behind long ago, these experiences in aggressive bands made a lifelong impression. Pimienta now calls her politically-minded music "Pop Satanico"—Satanic pop.
In 2005, a Colombian civil war caused Pimienta's mother to relocate her family to London, Ontario. As she explained in an interview for The Imposter podcast, they wanted "a place where nothing happened." But the racism her family experienced upon their arrival in Canada was another rude awakening. At 19, Pimienta married her musical collaborator Michael Ramey (a.k.a. Golden Death Music); she became a mother that same year and released her debut album, Color. Her relationship with Ramey didn't last, but she held fast to music; the dissolution of her marriage inspired her to push forward even harder.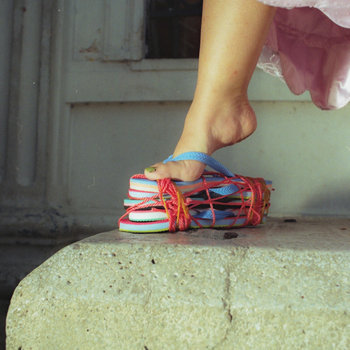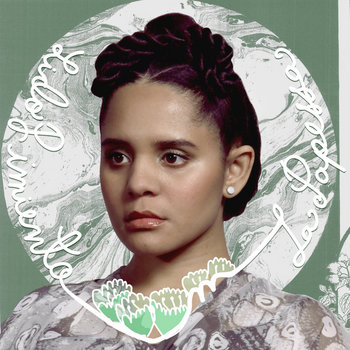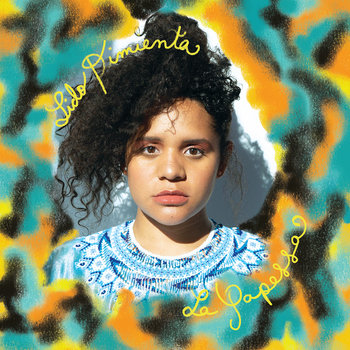 .
00:10 / 00:58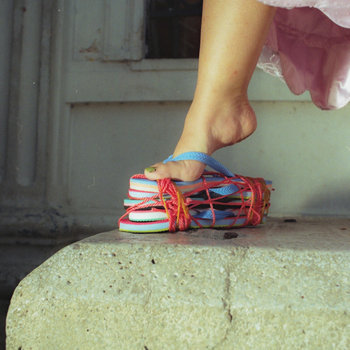 Merch for this release:
Compact Disc (CD), Vinyl LP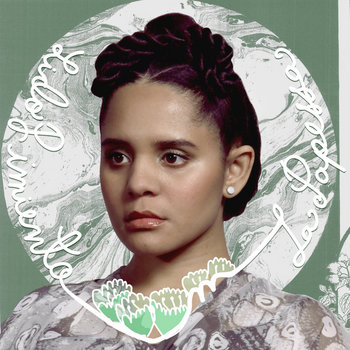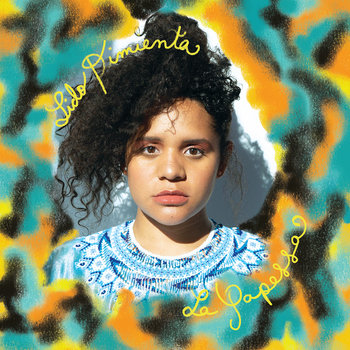 Making a fresh start in Toronto in 2013, Pimienta began stretching her wings while working on her second album. She titled it La Papessa ('High Priestess'), a reference to Jodorowsky's Tarot de Marseille. In The Way of Tarot, a polymath mystic artist imagines the High Priestess saying, "I am like those temples where exorcism is practiced, where you must take off your shoes before entering, where the air is purified with incense, where believers are washed with holy water." The High Priestess holds sacred spaces, guards our hearts, and channels divine wisdom. All in all, she's not a bad figure to invoke while attempting musical and personal alchemy. Pimienta's new sound mixed stuttering electronic beats (via producers Blake McFarlane and Kvesche Bijon-Ebacher) with blasts of brass (arranged by composer Robert Drisdelle), and Afro-Colombian rhythms (played live by percussionist Brandon Valdivia). Like her hero M.I.A., Pimienta found herself often driven to move the dancefloor with political topics. In "Agua," she takes on the global water crisis; "La Capacidad" is a resistance to heteroromantic norms.
These recordings caught the ear of Indigenous electro-rap crew A Tribe Called Red, who played Pimienta's new songs at their wildly popular Electric Pow Wow parties and invited her along as tour support on several dates. On their 2016 album, We Are The Halluci Nation, she's part of a stellar list of guest vocalists that also includes Yasiin Bey, Saul Williams, and Tanya Tagaq.
"They gave me so much freedom on tour together," she says. "Not once did they tell me 'Don't do that' or 'Don't say that.' When I played, their whole band was dancing and going crazy on the side of the stage. They could have been chilling in their green room, but the fact that they were out there just showed how much they believed in me."
Pimienta's creative energy was blossoming as she began putting the finishing touches on La Papessa in 2013. Then, without warning, her younger brother passed away, and her work screeched to a halt. In addition to processing her own grief, she knew she had a crucial support role to play. "I had to be there for my mother, my sister, and my brother's son," she says. "I didn't know how much time I would need before returning to music."
It would take three years from the album's initial genesis until La Papessa was released. Its guests include Anishnaabe violist Melody McKiver, vocalist Victoria Cheong (a.k.a. New Chance), and singer-songwriter Andrea Echeverri, who Pimienta describes as "Colombia's Joni Mitchell." Producer Tandra Jhagroo has beefed up the original mix, making the songs denser and more powerful. La Papessa lives up to its title's promise: a sacred space that can alchemically transform grief and loss into shimmering, undulating joy.
As a proudly independent artist with no record label or professional representation, Pimienta finds strength in internal validation, just as she did as a 10-year-old talent show hopeful. "I didn't think I would have trouble finding a label, but the opposite proved to be true," she says. "There were lots of responses like 'This is nice, but we can't do it now.' Everyone interested wanted to wait six or nine months, but I had lived with this music since 2013. I needed to get it out of my system, so I decided to do it myself.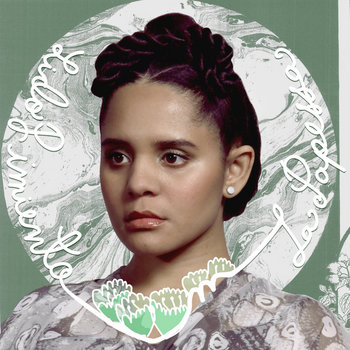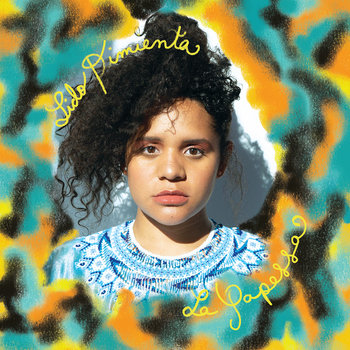 .
00:10 / 00:58
Merch for this release:
Compact Disc (CD), Vinyl LP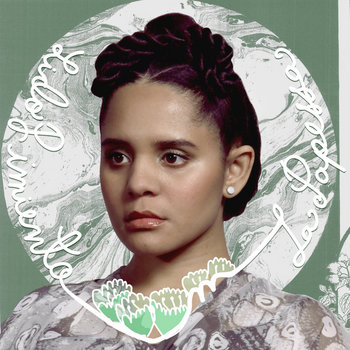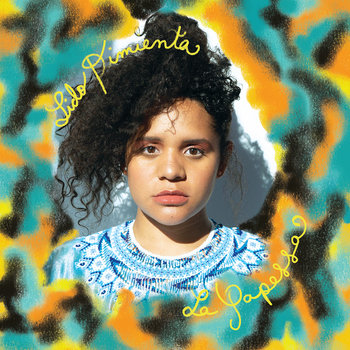 "I'd wasted way too much time yearning for validation from other people," she says. "When you're proud of doing things yourself and being yourself, everything else comes easily. In this industry, it's quite hard to find someone who is not a corrupt businessperson. I see a lot of social-climbing individuals wanting to get close to me, and I say 'No thanks!' I'd rather know I'm doing things right."
Her strong sense of personal ethics, including her political outspokenness, extends to her choice of collaborators. Pimienta's vocals on "Bang," by Toronto hip-hop trio Above Top Secret are a riff on Cher's 1966 single "Bang Bang (My Baby Shot Me Down)," but Pimienta uses her verse to call for justice for the missing and murdered Indigenous women of the Highway of Tears. Even "Camellando," her Spanish-slang cover of Rihanna's "Work," a playful exercise that became a viral hit, had a serious core—the colonial parallels between her native Baranquilla slang and Rihanna's Bajan Creole.
"What motivated me was reading the comments on [Rihanna's] video," she laughs. "People posted stuff like, 'What is she saying? This isn't English. What is this gibberish?' Their minds are gibberish. What's funny is that people in Colombia were Googling 'camellando.' There's no translation for it. It's like riding a camel—'camelling.' It's a metaphor for working."
Pimienta's drawings, too, are fiercely political; they became a focal point of the spring 2016 "Tent City" protests outside of police headquarters by Black Lives Matter Toronto. "I couldn't stay the night in Tent City, because I have my son," she says. "I didn't know what else I could do, so I brought my materials, sat, drew, and painted. Sometimes, we think the only way to contribute is with money or by screaming at people who aren't doing anything. Sometimes you have to let people be and just do you. I feel small and wonder how I can contribute. For me, art is always one answer."
Now that La Papessa has been released, Pimienta is maintaining her independent stance. She's crowdfunding its follow-up, Miss Colombia, with the aim of traveling to Santiago and recording with Andres Nusser of Astro ("the Radiohead of Chile").
"I'm calling the album Miss Colombia, because I miss Colombia," Pimienta explains. "Unfortunately, the objectification of women is normalized there. In different towns with fertile crops, there are festivals with their own beauty pageants. Lemon, mango, and coconut all have their own queens. The title of the album is a cynical ode to the standards of beauty in Colombia. But it's a love letter to the country as well."
—Jesse Locke