FEATURES
Lemon Demon: The Man, The Meme, The Legend
By Max Cohen · February 16, 2022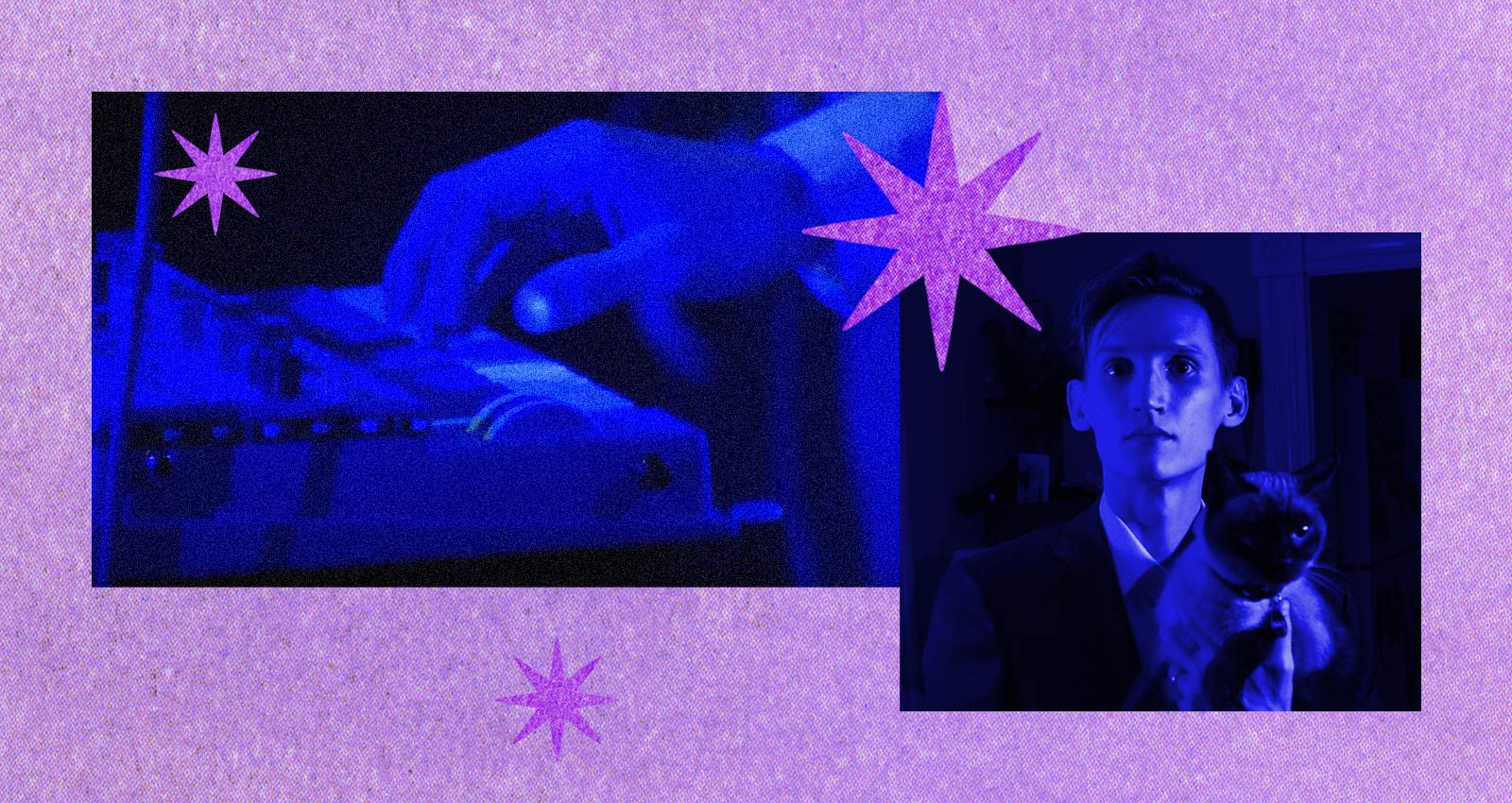 Few turn-of-the-millennium artists have maintained their relevance like Neil Cicierega. He's been spinning cultural references into nerdy musical gold since the early '00s, and his series of Mouth mashup albums are beloved by internet weirdos the world over. It's the kind of longevity you don't expect from the scene—it's not like anyone's giving the "Star Wars Gangsta Rap" guys a record deal.
And yet Lemon Demon, one of Neil's many solo projects, continues to thrive—2016's Spirit Phone is arguably their best and most fully formed album thus far. How did we get here from viral flash animations about Chuck Norris killing Batman?
That's where Needlejuice Records's reissues come in. The project of Austin Aeschliman, Jace McLain, and Brandon Brown, the label has embarked on a campaign to remaster and rediscover each album in the Lemon Demon discography, working backward from Spirit Phone. Last year saw a comprehensive release of 2008's View-Monster, and now we're getting the album that got a lot of us into Lemon Demon in the first place—Dinosaurchestra.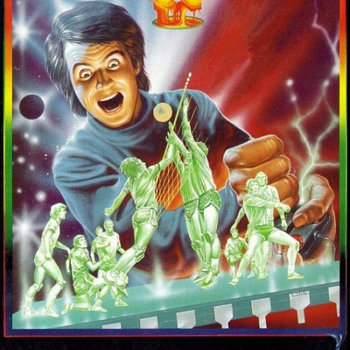 .
00:10 / 00:58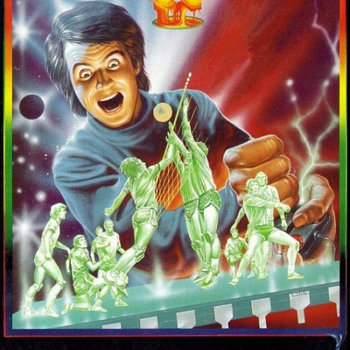 Dinosaurchestra feels like both a time capsule of a specific era in internet history and a prescient reexamination of Cicierega's latent talents. It's the 2006 album that the aforementioned "The Ultimate Showdown of Ultimate Destiny" appeared on, after all. Sixteen years on, even through the haze of empty nerd references, it remains an incredibly catchy track. But it's also an outlier, a gimmicky maelstrom of popular culture on an album that spends the rest of its time in its own little world.
Lyrically, the album takes a They Might Be Giants approach to vulnerability, couching its introspection in clever stories and surreal situations. But where TMBG's efforts can occasionally come off glib, the absurdist mélange on Dinosaurchestra feels like an honest depiction of the inner life of a kid on the internet circa 2006. The album was released when Neil was 20, but he'd written many of the songs years before. Lyrically, its fixations and references—dinosaurs ("Archaeopteryx," the title tracks), Spongebob Squarepants ("Eyewishes"), and trashy B-movies ("Action Movie Hero Boy"), just to name a few—condense all the cultural touchstones you'd find all over Newgrounds and webforums circa 2005 down to a single, frenzied experience.
Unlike "The Ultimate Showdown of Ultimate Destiny," however, these are less empty references than lenses to magnify Cicierega's own youthful anxieties. McLain, a longtime fan of Neil's work and one of the leads on the reissue project, sees in the album, "a very intentional throughline of childhood developing into adulthood." The ennui in "Stuck" is so deeply felt, it's almost like it's openly bored of itself ("Do me a favor/ If this track's on a CD/ Skip it for me"), but those sentiments are rooted in anxieties over writer's block and living life on autopilot. "Indie Cindy & the Lo-Fi Lullabies" is both a parody of mopey indie rock and a genuine fear of trying to be an artist at all. "Archaeopteryx" is about…Well, it's just about a dinosaur…But it's a beautiful track nevertheless. Like the rest of the album, it's a joyful reminder to be silly for its own sake.
.
00:10 / 00:58
For all its reputation as a goofy pseudo-concept album, the music itself is where Dinosaurchestra really shines. Songs range from rocking hook factories ("Fine") to goofy IDM ("Neverending Hum") to fizzy new wave ("This Hyper World"). The album as a whole resembles nothing less than the Unicorns' effervescent debut in its twisty songcraft and stylistically omnivorous approach. Occasional eyeroll-inducing lyrics aside—frequent purple monkey dishwasher humor abounds—the tracks are consistently engaging.
And they've never popped like they do on Needlejuice's reissue. The remaster by Angel Marcloid (Fire-Toolz, Angel Hair Audio) beefs up the slightly anemic sound of the original, highlighting all the details that were often lost in the file compression techniques of 2006. In their hands, the kaleidoscopic breadth of the album feels fully realized, vivid as a technicolor dream. "It's kind of like rediscovering it for the first time," says McClain.
In other words, it wasn't an easy process. So much of the music in this album is tied to the technology of the era—as McClain says, "when it comes to a lot of the older albums Neil has to basically go into his childhood computer and try to make it work." So he got to digging, rounding up vintage soundcards to recreate the synths for "Lonely in My Mansion," and hiring professional artists to "retrace what a 17-year-old did in MS Paint." Which is why this reissue campaign is as much a work of historical preservation as it is of accessibility—as events like the loss of the MySpace catalog have shown us, the cultural work of this era is especially vulnerable to disappearing entirely.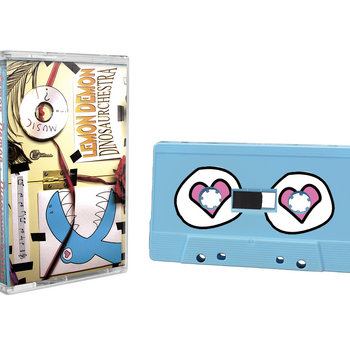 .
00:10 / 00:58
Merch for this release:
Vinyl LP, Cassette, Compact Disc (CD)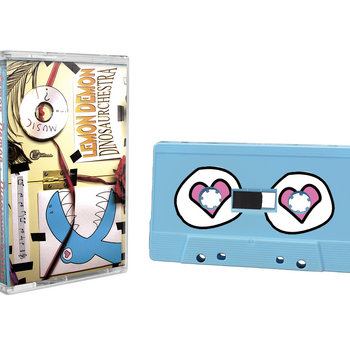 To that end, the 24 bonus tracks included here function as both an act of fan service and a creative revelation. Rescued from the obscure forum posts and one-off uploads where they were gathering dust, they paint a fuller (if messier) picture of the state of Lemon Demon in the mid '00s. Tracks like "Snakes on a Plane," "Chip's Challenge Chip01 MIDI Remix," and "The Oldest Man on Myspace" play like time capsules of the era's meme culture as represented by music—impressive, considering the joke is firmly in "you just had to be there" territory by this point. The wistful "Every Time You Stifle a Sneeze" and post-punk monologue "The Next Dimension," are enduring classics untied to any specific era. Of course, like the rest of the album, they've been mastered to sound better than ever before. As Brown explains, "we think it's important that these releases aren't just like the album. They should be archival quality representations of this phase of Neil's artistic career." (To that end, this release marks the first time the bonus songs have been available in a lossless format.)
Needlejuice clearly put a lot of love and effort into these releases—to quote Aeschliman, "I heard Neil say in an interview once that 'everyone should always stay nostalgic,' and we're sticking to that spirit." The vinyl version even comes with a bonus EP made in collaboration with Acrobat Unstable, an independent label named after the one in "Indie Cindy and the Lo-Fi Lullabies." All the while, the reissue campaign rolls on; according to McClain, 2005's Damn Skippy is next on the docket, once again mastered by Marcloid. We're lucky to have these pristine documents of pre-Twitter internet life, in all its goofy, sincere, Chuck Norris-obsessed glory.