FEATURES
Landowner Expose Systemic Injustices Through "Geometric" Hardcore Punk
By Jesse Locke · September 24, 2020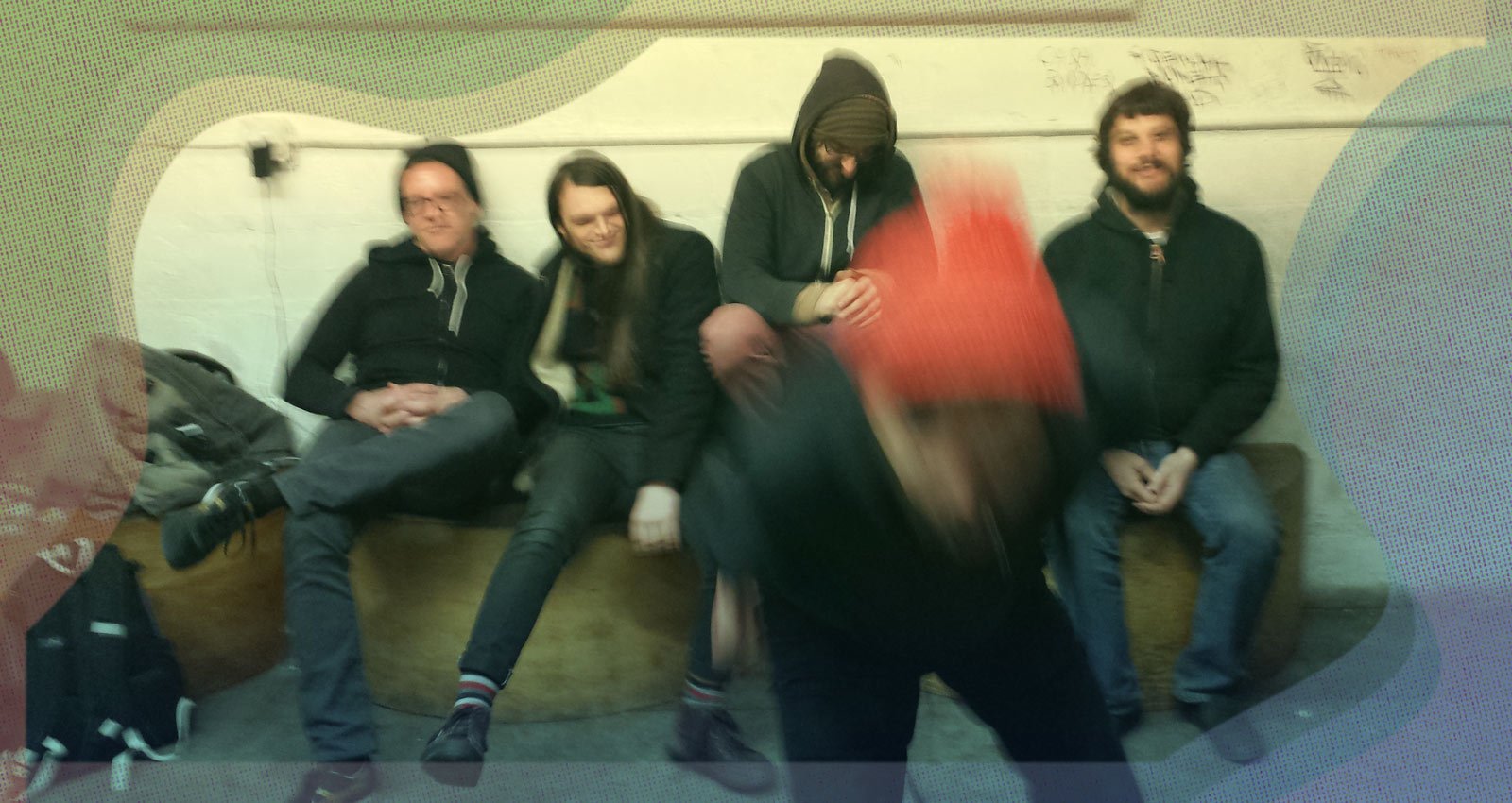 As a landscape architect, Dan Shaw's responsibilities include designing public spaces, like elementary schools, and creating long-term visions for neighborhoods in his home state of Massachusetts. Striving to avoid suburban sprawl, Shaw aims to create pedestrian-friendly, mixed-use spaces that are equitable and sustainable for the future. "Every architectural project is limited by constraints," says Shaw. "We can never do whatever we want to because there will always be a budget, a site we have to fit our project within, and users with specific needs. Rather than fighting against those limitations, I let them become the focus of my creativity."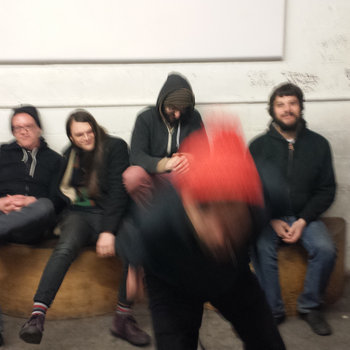 .
00:10 / 00:58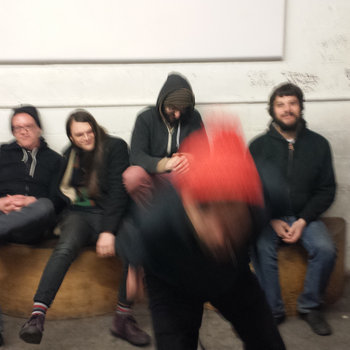 Merch for this release:
Vinyl LP
Necessity is also the mother of invention for Shaw's band Landowner—a self-described "geometric" punk group, where each element is as clean and legible as the lines of his blueprints. Their 2016 debut album was recorded entirely by Shaw, at a time when the paper-thin walls that separated him from his landlord limited his volume level to whatever could be produced by a drum machine and 8" practice amp. The breakneck pace of those songs—their repetitive riffs and bone-dry guitar tones—set the template for the music he now makes with four bandmates on Landowner's riveting new album, Consultant.
"I'm trying to make punk music that's as abrasive as a mean-sounding hardcore band, but with tones that are hyper clean," Shaw explains. "It's surprisingly hard-hitting, despite not having distortion. The sound I'm going for is like being bonked in the face with a diamond."
Landowner's constraints aren't just creative—they're also physical, institutional, and cultural. While studying Seattle's architecture, Shaw began encountering landlords with racist policies, eerily pervasive surveillance, and a growing phenomenon known as "micro-housing." Ever since the city became home to Amazon's corporate headquarters, the sizes of apartments have shrunk, while the rent continues to increase. Shaw highlights this problem on album standout, "Swiss Pavilion," where the utopian fantasy lands of the world's leading architects offer a different reality for the people forced to live inside them. "New idea like a Swiss Pavilion/ In a presentation/ And then it hits the market," he sings. "And now they're losing their minds/ Expected to live sharing housing the size of parking spaces."
Shaw's lyrics don't offer any answers; they simply connect the dots between systemic issues, and the ways they impact our everyday lives. "Phantom Vibration" is about an abuser who runs in the same kinds of DIY music circles as Landowner; it also explores what happens after they get ostracized, and suggests that might not be the best way to instill real change. With a clipped urgency that calls to mind Mission of Burma's Clint Conley, Shaw warns of a shadowy figure: "Circling in the dark/ Convinced this is someone's fault/ Looks for someone else to haunt."
.
00:10 / 00:58
Merch for this release:
Vinyl LP
"The metaphor of that song is like playing Pac-Man when the maze fills up with invisible ghosts you have to dodge," he says. "They're still out there, so what do you do next? Safety in confidentiality can be at stake, and it can feel impossible to talk about this stuff. It's important to grapple with who you are, your relationship to your peers, and what you can do to promote a healthy male culture."
Where Landowner's use of mesmerizing repetition is inspired by Philip Glass, the quintet's clean guitar tones come from Antelope, a lesser-known Dischord Records band who recorded their sole full-length with Ian Mackaye in 2007. Landowner takes these seemingly disparate approaches and transforms them into a tightly coiled barrage that Shaw calls "weak D-beat." 
"I wondered what it would be like if Antelope played the music of Discharge," he says. "It was a ridiculous idea to think of D-beat hardcore punk played extremely crisp and matter-of-factly, with dinky guitars. That was purely for my own entertainment, because I wanted to hear what it would sound like."
Thankfully, Shaw found collaborators who found the concept just as entertaining, even if it's far less technically sophisticated than what they're used to playing. Landowner drummer Josh Daniel and guitarist Jeff Gilmartin are members of the proggy Hot Dirt, and bassist Josh Owsley and second guitarist Elliot Hughes also record as the heavy duo First Children. The songs were pieced together according to Shaw's blueprint.
"I write this music for the sake of the songs, with no regard to whether it's going to be fun to play," he laughs. "It's engineered, and doesn't come together naturally from jamming, with everyone adding their own frills. Repeating something endlessly for three minutes is exhausting, and any slip-up becomes really noticeable. For ambitious musicians, playing as tight as we try to be is another new challenge."