FEATURES
Laddio Bolocko's Five Crazy Years
By Jeff Terich · May 31, 2022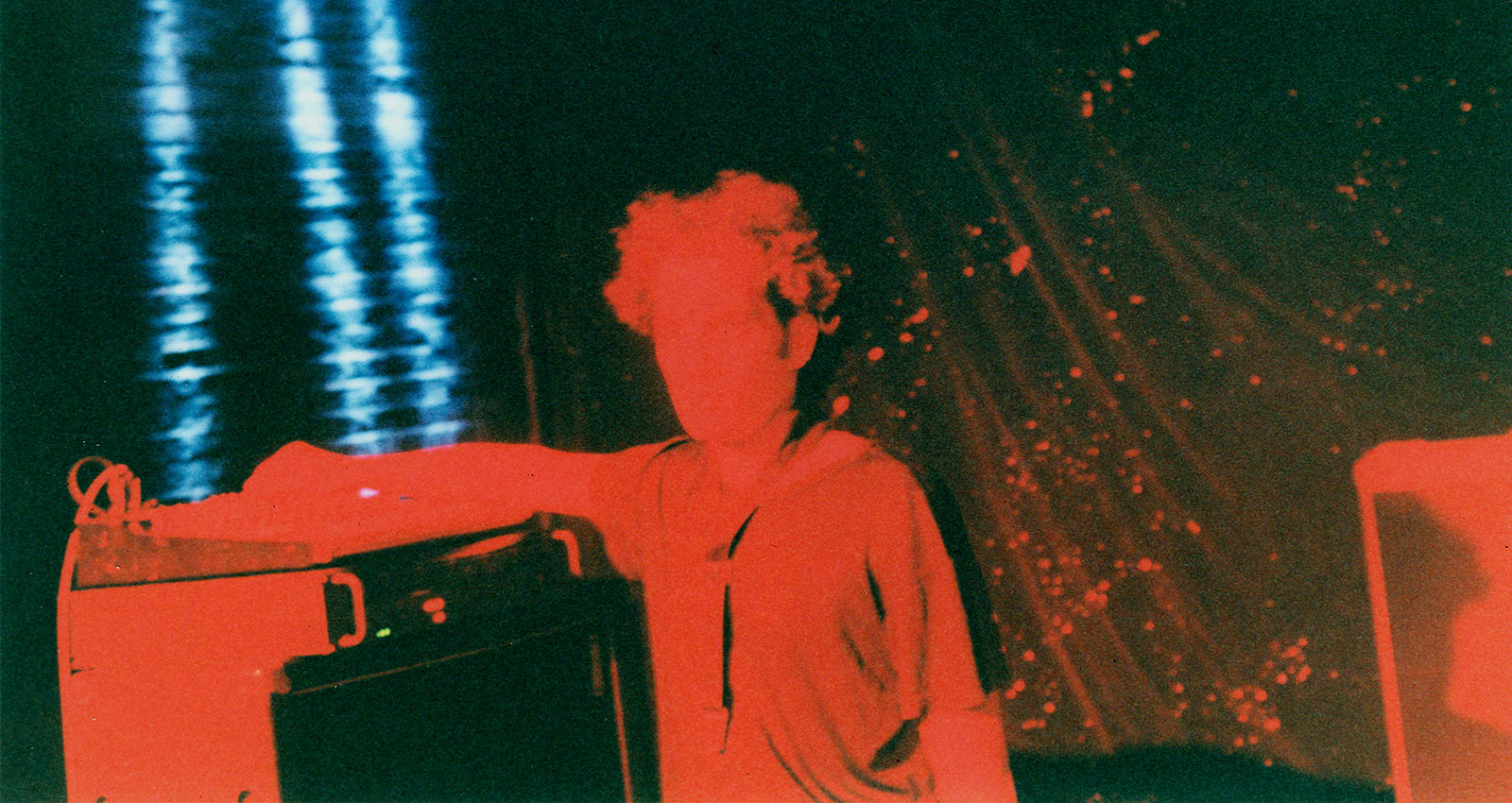 When Laddio Bolocko received a personal invitation to open the dates on Trans Am's 2000 U.S. tour, drummer Blake Fleming said they had one goal every night: to blow their headlining hosts out of the water. Many live videos on YouTube, most of them recorded in grainy, snuff-film quality, portended that likelihood. Bassist Ben Armstrong and guitarist Drew St. Ivany build up a din of precision riffs and piercing feedback while Fleming bashes away on his kit like he's grown a few extra limbs and a chip on his shoulder. Adding further fuel to their onstage inferno was the physically imposing musical presence of saxophonist Marcus DeGrazia, bridging Albert Ayler's love cry to This Heat's art-punk chaos.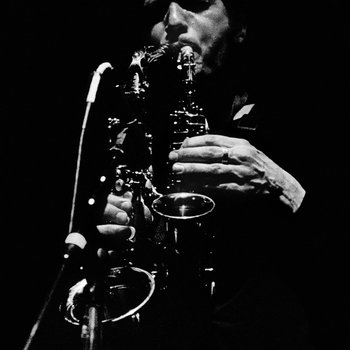 .
00:10 / 00:58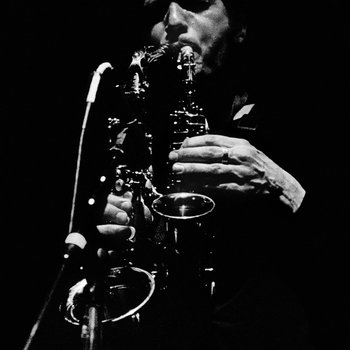 Laddio Bolocko weren't just on a different wavelength than most underground bands in America in the late '90s. Sufficient vocabulary didn't exist yet for this experimental, instrumental band, which often meant being broadly misunderstood by both critics and audiences in the U.S.
"We don't sound like anybody," says Fleming from his upstate New York home. "That might be biased because I'm a member of the band, but I don't think we sound like anybody. Back in the day, people were always trying to compare us to Tortoise, the only reason being that they were an instrumental band around the same time. We don't sound anything like Tortoise at all. They were much more influenced by Steve Reich, and we were more influenced by living across from the garbage trucks in the DUMBO neighborhood of New York."
In the press materials for '97-'99, a 3x LP box set that marks the group's first-ever vinyl release, Osees frontman and Castle Face label head John Dwyer declares, simply, "I had never seen anything like this band, and never have again." The explosive, free-jazz-inspired noise rock of Laddio Bolocko's brief but inimitable run is collected in its entirety on the compilation, which features the tracks from their two studio albums, Strange Warmings of Laddio Bolocko and In Real Time, plus the As If By Remote EP.
The songs on Strange Warmings were born out of the four Midwest transplants's first year in Brooklyn, living together in a $450-a-month practice space in a then-mostly-vacant neighborhood. That concentrated period of living and playing improvisational jams together for long periods every day and well into the night resulted in songs like "Goat Lips," which opens with the bluster of a rock anthem but trades it for punishing repetition. Or the 11-minute "Nurser," a study in tension and cacophony, with shrieks of guitar and piercing saxophone wails. The storied early 2000s New York City scene was still a few years from incubating, and the group had few contemporaries, inspired instead by the sheer freedom of exploring ecstatic new sounds in a strange new place.
"We really had no peers. Brooklyn was in a state of transition. The scene with The Strokes and the Yeah Yeah Yeahs had not happened yet. We were in a vacuum or a bubble, and we never really felt part of a scene within the States," Fleming says, noting that European audiences showed more enthusiasm for their music. "At 5pm, when DUMBO would shut down, when industry would shut down, it was empty. We could roll joints and drink forties and play frisbee in the streets. And right across the river was Manhattan, so it was kind of magical for us."
.
00:10 / 00:58
After recording Strange Warmings, the members of Laddio Bolocko opted to escape some of the chaos of New York City, seeking refuge in a surreal new homebase: a vacant ski lodge in the Catskills, with six bedrooms and a 2,000-square-foot ballroom—the phone number of which they printed on the back of their CD inserts. Their surroundings's quieter, more isolated nature opened up and allowed more space and serenity into their music. Songs like "Beatrice the Coyote" and "Wallkill Creek Survival" scale back the urgent noise and ferocity of their first album in favor of a more subtly sinister sound informed by the haunted landscape all around them.  
"One thing that we loved about the Catskills is there is a witchiness to the mountains up here," Fleming says. "There's something, I can't quite put my finger on it, but there's a witchy beauty to it. There is always an element of darkness in there. We were always suspicious if things were too bright in some way. But we did allow that aspect of the band's personality to come out more and more."
The inevitable flip side of being a band that burns as bright as Laddio Bolocko is that the end often comes just as quickly as that initial spark of excitement and inspiration. After five years, the band members parted ways in 2001, Fleming pulling up stakes once again to move to Long Beach, California, to play in the newly formed The Mars Volta, while St. Ivany and Armstrong formed The Psychic Paramount.
Fleming says that the fiery, untamed music they played could have only happened in those four people's specific set of circumstances. Laddio Bolocko weren't destined to go the long haul, perhaps, but they captured a unique kind of chaotic, mystical darkness with the time that they had.
"We lived together, we wrote together, we toured together. It was a lot to demand of any human relationship," Fleming says. "We were like the Monkees. We did everything together, and that's probably why it wasn't able to last very long. But it did manifest itself in this music that is pure and, I think, in some way, transcendent. It's incredibly intense, and I think if you took any one element out, any one of us out of that equation, there wouldn't be the same intensity."