FEATURES
Humans and Robots Collaborate on La Mecánica Popular's "Roza Cruz"
By Beverly Bryan · March 08, 2018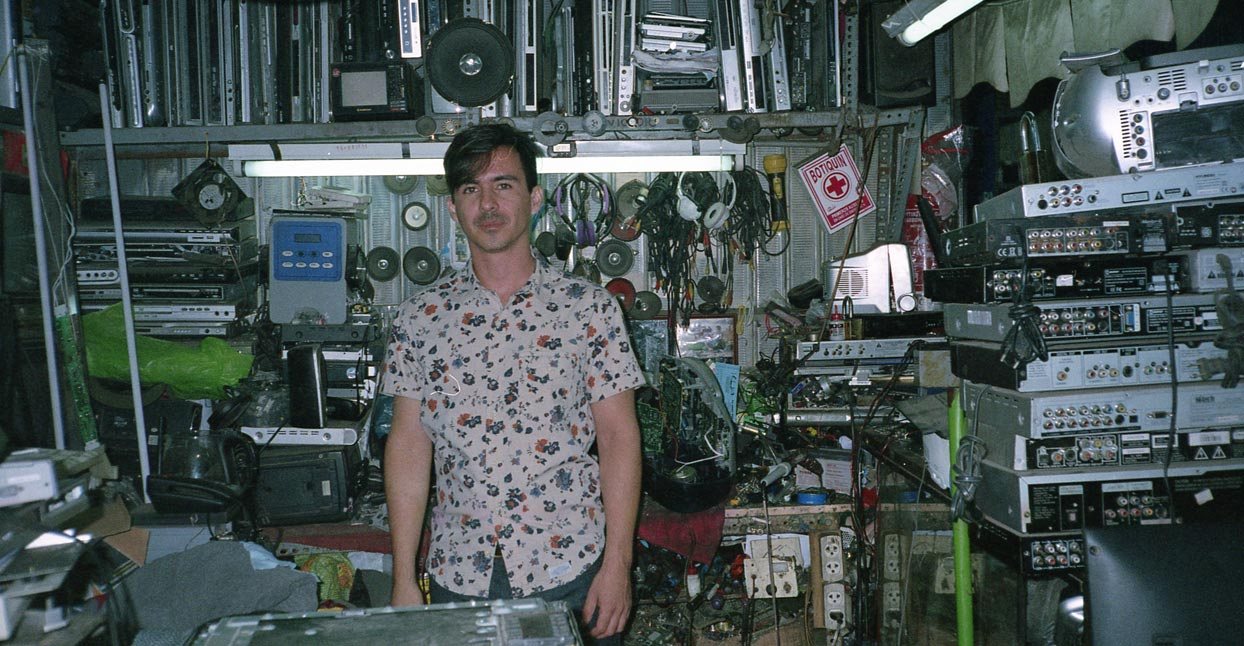 Pay close attention to the polyrhythms that crawl and skitter through Roza Cruz, the second album from La Mecánica Popular, and you'll hear things that sound like salsa—or feel like salsa—but aren't quite salsa. You'll hear other rhythms that feel like the familiar, traditional rhythms of cumbia, or the Andean folk style Huayno, or Peruvian chicha. But often, what you're hearing are new rhythms entirely, suggesting new kinds of music, new dances. When it came time to follow up his band's 2013 self-titled debut, finding the untapped potential in polyrhythmic music was bandleader Efraín Rozas's chief mission. "I think we have a responsibility to invent new futures and new possibilities as artists," Rozas says. Roza Cruz does a credible job of exactly that.
The album consists of four long tracks that flow into one another, like a musical suite. With its interlocking rhythms that chase each other beneath spacey electric guitars and dissonant Rhodes piano lines, it can often sound like the most left-field of rare grooves. The album was recorded live in just a few takes, and while the Afro-Latin rhythms are free and loose and flexible, they were actually written by a computer—the product of a sequencer Rozas created as part of his Ph.d. in composition and ethnomusicology. "All of this software out there, like Ableton, is based on this grid that is very similar to the Western notational grid—time flows from left to right. There is one metronome. I decided to make this robot that 'thought' with a Latin-American logic, because I do believe that robots have an ethnicity and software has an ethnicity." As a way to combat that linear thinking, Rozas's software has four movable grids and five metronomes.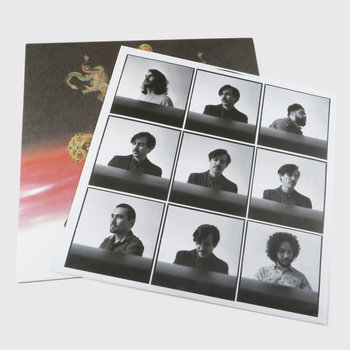 .
00:10 / 00:58
Merch for this release:
Vinyl LP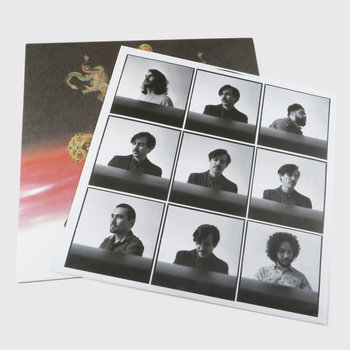 The robot, which guards the corner of Rozas's apartment where his home studio is located, translates the polyrhythms it creates into sound using percussion blocks and solenoid motors—but you won't hear any of that on the album. At first, Rozas sought to combine his electronic experimentation with his band by adding the electronic beats to the live show. But he eventually shelved that idea in favor of enlisting human musicians to play the rhythms his robot had generated. "Percussion being played by humans is a key part of this music," he insists, explaining that salsa musicians need to listen and respond to one other intuitively.
It wasn't an easy leap: The rhythm section he was working with was too steeped in the beats of traditional salsa, and found the frenzied robotic polyrhythms a bridge too far. Undaunted, he borrowed bassist Dan Martínez and percussionists Joel Mateo and Guillermo Barrón from New York-based Latin jazz combo Super Mambo and started rehearsing the new material with guitarist Felipe Wurst. (Rozas plays guitar and piano on the album.) The new lineup already had some history playing together, and gelled quickly as the band forged ahead into uncharted rhythmic territories.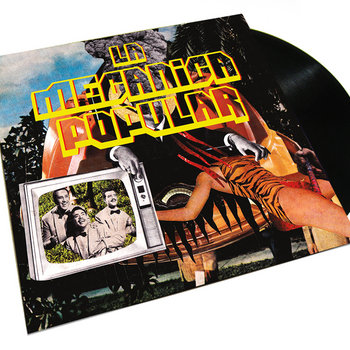 .
00:10 / 00:58
Merch for this release:
Vinyl LP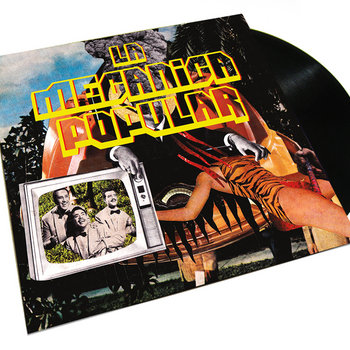 Using a structure inspired by free jazz, the band emphasized improvisation while working on Roza Cruz. (Rozas describes the suite as a "conducted improvisation" of  "free salsa.") All of this had one aim: to push past all expectations of what Afro-Latin music sounds like, to allow Rozas to explore the polyrhythmic sounds that interested him, and to do it all without a trace of irony. Looking back at La Mecánica Popular's critically-acclaimed debut, Rozas felt he had relied too much on a winking, distanced approach to traditional Latin styles, a tendency he has noticed in other similar musicians. "I did it, too, with my last album, playing with stereotypes and the kitschy thing," he says. "But, for me, now it's over. It has to come to an end, and we have to start exploring other language to talk about our own culture." This time around, he was looking for more Miles Davis, less Louis Armstrong from his own music. There would be no futuristic sound effects or extraneous psychedelic trappings. "We were going to do something we were really invested in and be vulnerable with it," Rozas says.
In experimental music, the process is as important the results, but Rozas is happy enough with Roza Cruz that he hopes to continue in this direction further. "I'm very proud of it, because I think it's very original," he says. "I don't know if it's good or bad, but I know it's honest and I'm very proud of that." If nothing else, it's one step toward the new possibilities and futures he's seeking.
-Beverly Bryan