FEATURES
Kristin Kontrol's Pop Reinvention
By Cameron Cook · June 13, 2016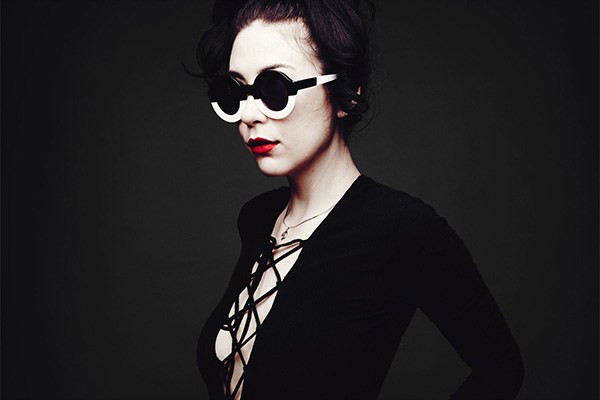 photo by Jimmy Fontaine
"I'm ready to just make art as myself. Dee Dee is a part of me, no doubt. But Kristin Kontrol is the whole shebang."—Kristin Welchez
Reinvention is the mother of pop music. Musical stagnation is synonymous with creative death, and the mark of a good artist is the ability to push themselves beyond their comfort zone. Kristin Welchez, aka Dee Dee Penny of the acclaimed garage band Dum Dum Girls, knows this, and has executed an impressive about-face with X-Communicate, her first record as Kristin Kontrol.
Trading the deep, dark, '60s-inspired haze of her old band for shiny, emotional electro-pop, Welchez inhabits a completely new identity as Kristin Kontrol—that of a fully-realized pop star. "I went into the writing of this album knowing that I wasn't going to make a record that would sit comfortably in Dum Dum territory," she says. "I'd reached my threshold of being in a garage band, and it was just really obvious that releasing X-Communicate under the Dum Dum Girls name would do a disservice to the legacy of that band. I needed to start fresh. Calling it 'Kristin Kontrol' was one of those random, last-minute ideas that seemed like destiny the moment I uttered it."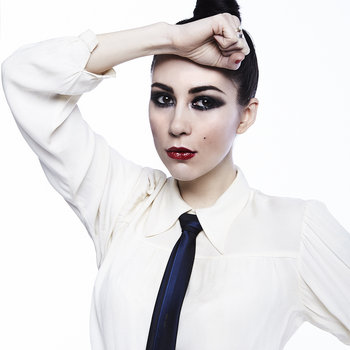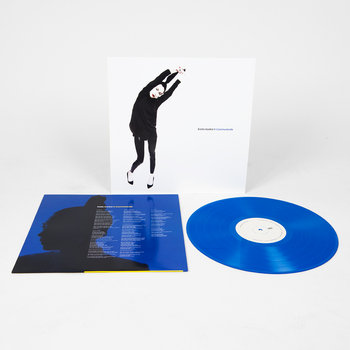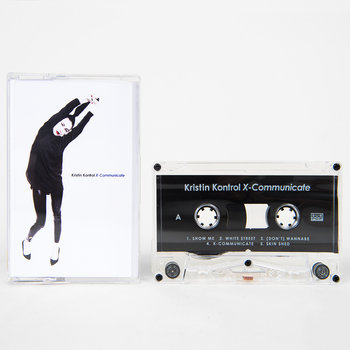 .
00:10 / 00:58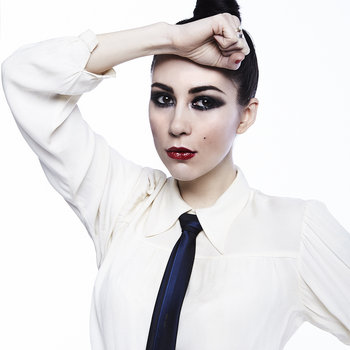 Merch for this release:
Vinyl LP, Compact Disc (CD), Cassette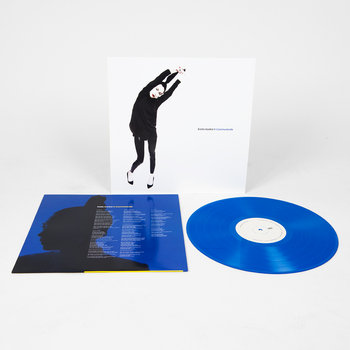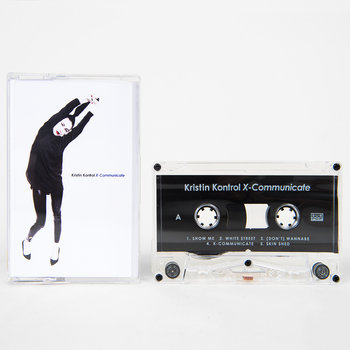 While both Dum Dum Girls and Kristin Kontrol are Welchez's creations, and her stamp as a writer of passionate, lovelorn lyrics is apparent throughout, the projects couldn't be more different. On X-Communicate, Dum Dum Girls' forlorn guitars and howling feedback are replaced by '80s synths, drum pads, saxophones, and Peter Hook-style basslines. "I loved the commercial pop of the '80s," Welchez says, "and bringing in a more overt pop element was definitely a nod to those influences. But I also wanted to utilize modern production. So I may have used '80s freestyle drums, or '70s Kraut leads, or shoegaze guitar, or a '90s pop-reggae piano, but the songs aren't overwhelmingly any one of those things."
While this is true, there's something about the joyfulness of X-Communicate that recalls a time when pop music allowed for more experimentation. Its songs are simple, but heavy-hitting, and tracks like "What Is Love" radiate mainstream potential. "I rewrote that song so many times, with the chorus being the only thing that really stuck around," Welchez says. That chorus, which marries alone-at-the-piano soulfulness with a stirring wave of guitar, could easily soundtrack the last moments of some epic teenage drama, full of starry-eyed, heart-stopping wonder. "I wanted that classic, minimal piano ballad feeling. Direct and, hopefully, moving."
Another factor in the success of X-Communicate is Kurt Feldman, a key player in Brooklyn's indie scene who currently helms the Casio-pop outfit Ice Choir. "He's a genius," Welchez says of Feldman, who shares production duties on X-Communicate with Dum Dum Girls guitarist Andrew Miller. "I did a Christmas song with [Ice Choir] a few years ago, so when I was trying to get away from guitar music, I knew he'd be the perfect choice. [Andrew's] a bit more on the funky side, as well as very contemporary. I figured the two instincts combined would create the perfect balance."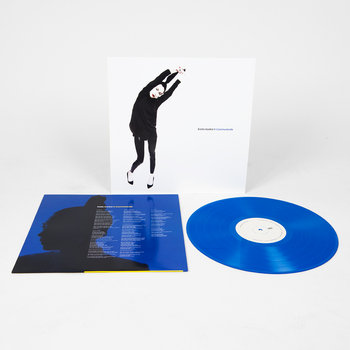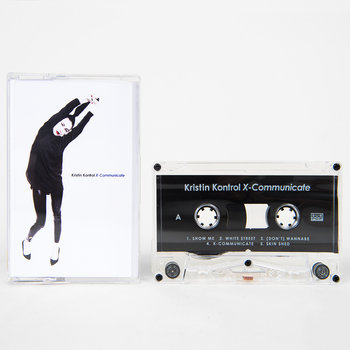 .
00:10 / 00:58
Merch for this release:
Vinyl LP, Compact Disc (CD), Cassette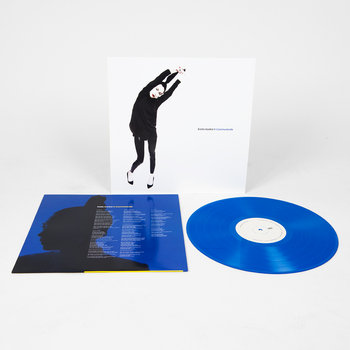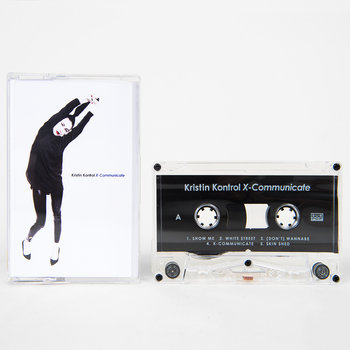 While X-Communicate's overall mood is culled from synth-pop past and present (there's something decidedly Stock Aitken Waterman and Carly Rae Jepsen about tracks like "White Street"), Welchez herself isn't quite a disciple of the synthesizer—yet. "I am not a gearhead about synths at all, hence working with Kurt," she says. "I have guitars I prefer, and I fool around with an old drum Univox machine and MicroKorg, but with a true novice's enthusiasm."
While saying goodbye—even temporarily—to Dum Dum Girls may be bittersweet, Kristin Kontrol is the vessel Welchez both wants and needs at the present moment. "Dee Dee was my persona starting out. It served as a protective attitude-inducer," she says. "It's been nearly 10 years of that though, and I'm ready to just make art as myself. Dee Dee is a part of me, no doubt. But Kristin Kontrol is the whole shebang."
—Cameron Cook