FEATURES
Kristen Oppenheim's Objects Made of Sounds
By George Grella · January 25, 2023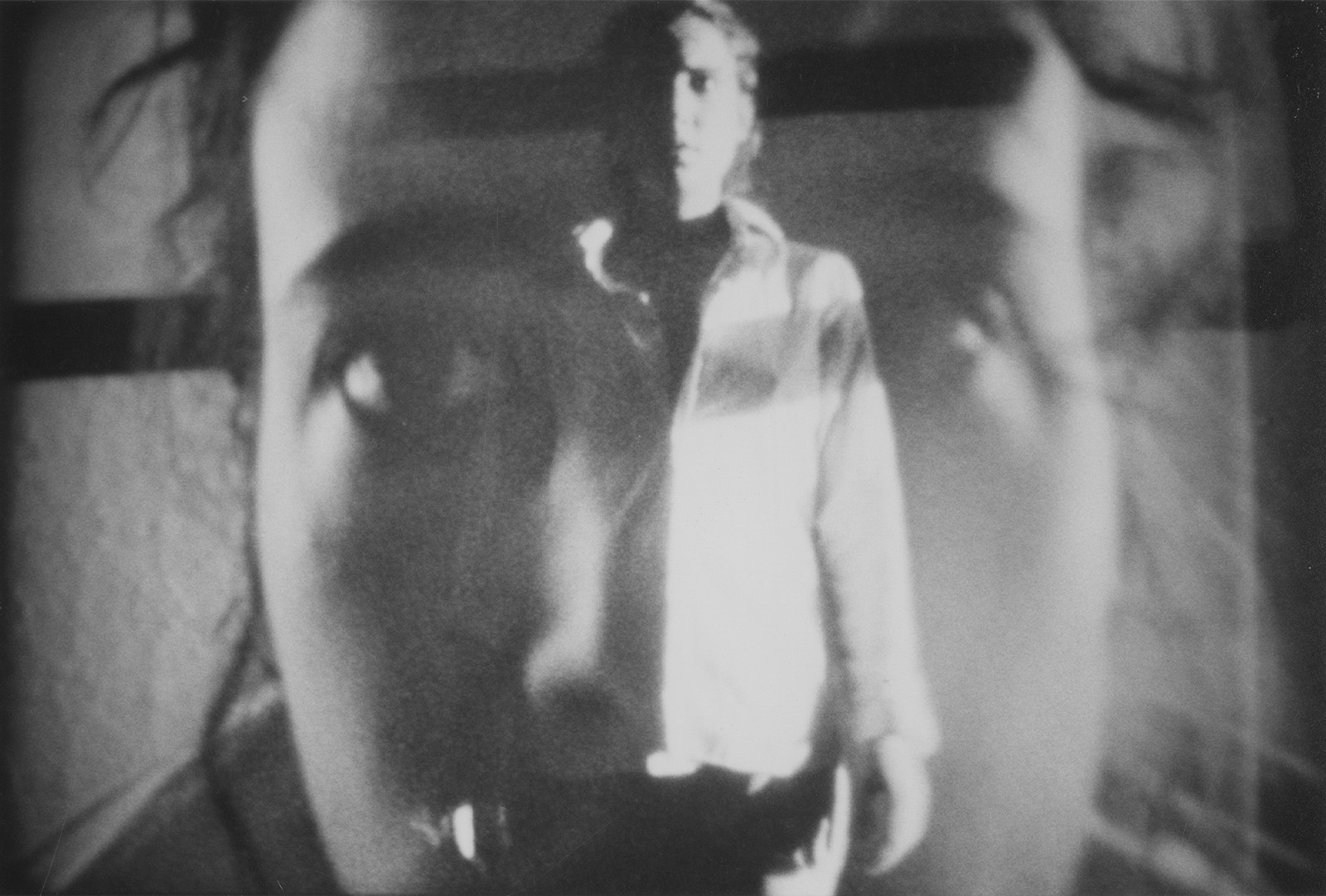 What's the difference between a musician and a sound artist? On the listener's end, there may be none. If music, as John Cage said, is organized sound, then all intentional sound-making is music. But at the point where both sound and music begin, it's intent that may define that difference. Night Run: Collected Sound Works 1992-1995 and Voices Fill My Head, both out on INFO, collect tracks featuring Kristin Oppenheim singing a cappella—songs and music, in other words. But Oppenheim is predominately working with sound and video, and so what's on these albums is not just songs but objects made out of sound.
"I first started working with just narratives of my own, just stories that I was repeating, and recording stories of my own," Oppenheim explains over the phone from her home in Park Slope, Brooklyn. "In the beginning, I would reference songs that were coming on the radio, that I was hearing in my own imagination, along with writing my own stories to record; throughout the whole '90s, I did that."
Oppenheim, who finished MFA studies at Hunter College in 1989 and has since had her works shown and collected at the Venice Biennale, SF MoMA, 303 Gallery in New York, and greengrassi (which helped produce the LPs) in London, originally made these works as sound installations, something the listener would hear coming from speakers in a particular space, not as recordings to play at home. They were objects in that sense, their existence connected to a site and a sound system. And even though Oppenheim was singing, she wasn't thinking in terms of performance.
"I was experimenting with phrasing and the repetition of phrases to try to abstract" the material, she explains. That included well-known songs like "Sail On, Sailor" by The Beach Boys or "Hey Joe," popularized by Jimi Hendrix. She isolated a small lyric and phrase from a song and recorded herself singing it with a single voice or multitracking her singing into a round and then repeating it over and over again.
.
00:10 / 00:58
Merch for this release:
2 x Vinyl LP
"These were songs that were referencing some sort of action or had some sort of emotional tension," she explains. "I was trying to rearrange and abstract the narrative. My process was always very intuitive." She describes what might be everyone's experience of songs: "You walk around, and you'd have your favorite songs in your head; I was experimenting with my own writing, with language, phrasing, and rhythm and pulling from some pop music."
The repetition was a deeply personal process, a response to and management of her internal states. "Listening to them is so emotionally charged," Oppenheimer says. "Because it was all recorded in this kind of anxious period of my life. I was thinking of it in a psychological or emotional way, some sort of repetition that exists in your head that goes over and over and over. It was definitely referencing the psychological state of some sort of anxiety." Hearing her sing the same set of words over and over again is like listening to someone practice a mantra on the one hand or experiencing ruminative thoughts on the other.
But that's where the music comes in, similar to the way putting on an LP at home is a different experience than going to a gallery. In 1996, "Hey Joe" was installed at MACBA in Barcelona (there's a video of it on Oppenheim's website). At the gallery, the viewer decides how long the experience will be. At home, as a music listener, the experience lasts as long as the track—you don't hold it; it holds you, as any song does:
.
00:10 / 00:58
Merch for this release:
2 x Vinyl LP
The track features Oppenheim's clear, sweet voice, delivered with intimate, ASMR-like closeness and breathiness. The sound is beautiful, the repetitions spiral down and outward. As much as the origin and technique may come from a place of obsession, listening to these as songs means the transformative power of music comes through so that anxiety can gradually turn into something else—peace or even transcendence.
Listening to the songs also connects, like all music does, to personal history. As Oppenheim told an interviewer from BOMB, "Cry Me a River" came to her from Lesley Gore and the way she sings it has a little imitation of Gore's voice and style. But the song was also made famous by Julie London in a performance that, once heard, is impossible to forget.
The songs on these LPs have myriad dimensions, bringing together the listener's memories of London or Hendrix, Oppenheim's personal examination and artistic practice, and the psychology of stillness and repetition. What started out as music and then became an art object comes back around to being a song, the one in Oppenheim's head and the one in ours.