FEATURES
Klein's Approachable Avant-Garde
By Eli Schoop · Photos by Jesse Crankson · February 07, 2022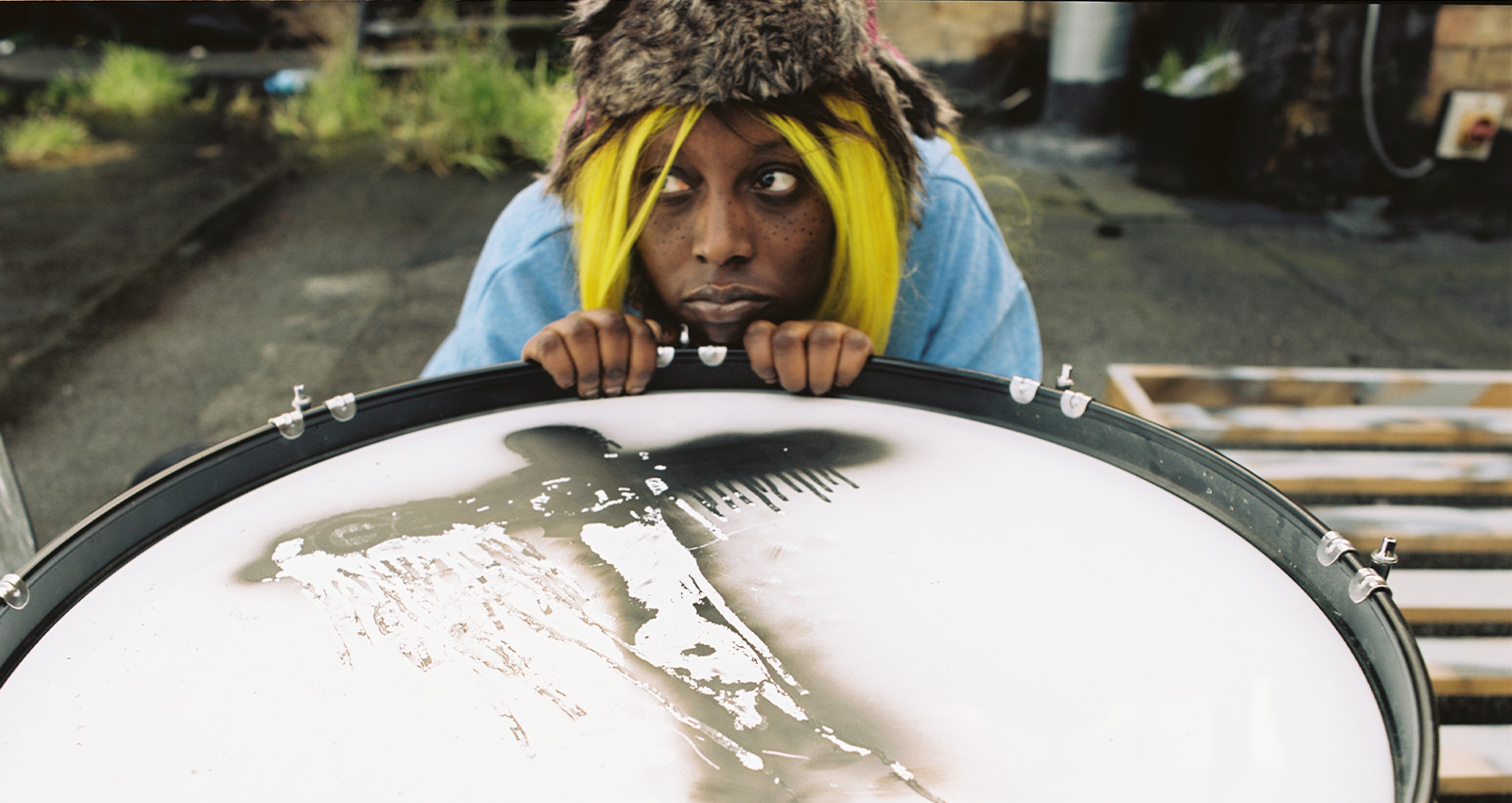 For her new album Harmattan, composer Klein asked esteemed academic and poet Fred Moten to write the blurb. The way she connected with Moten was slightly unusual. "Really and truly, he commented on one of my Youtube videos," she says, laughing. "We got to talking, and I was like, 'Do you want to write a little blurb?' And some of the things he wrote I didn't see in [the album] originally, so I was like 'Yeah, I'm a decomposer!'" It's a quirky yet completely on-brand story for the London-based musician, one that highlights her deep comfort within both music's fringes and its mainstream.
Moten isn't the only creative type with whom Klein has collaborated over the last few years, and Harmattan is in some ways the result of Klein exploring her musical circle. "Unknown Opps" features saxophonist Keahnne Whitby and Khush Jandu Quiney, the latter of whom was in her band when she opened for Moor Mother in 2019. "I would literally just meet someone on Instagram and be like 'Oh, you play! Cool, cool.' So it was just natural, and we were just chilling until I asked if they want to be on my track." Welsh opera singer Charlotte Church guested on "Skyfall" after introducing herself when Klein opened for Bjork on the Utopia tour. She describes her collaborations as genial: "A lot of people I work with are friends first, or just for fun. I'm shy, and I get nervous that I have nothing to bring to the table. But over time, I've gotten more confident. I don't think I'm going to ruin the track anymore."
Merch for this release:
Vinyl LP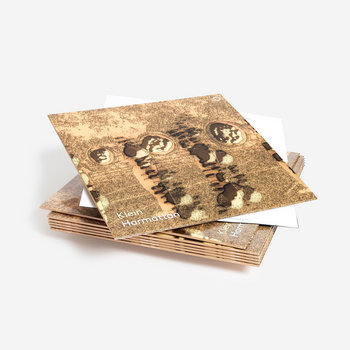 With Harmattan, Klein has once again given her audience an album of arresting, disorienting music that paints a seismic portrait of what modern classical can be. The record's title takes its name from a unique ecological season in West Africa that affects humidity and wind pressure fluctuations, and frequently causes dust storms or even fog. To some artists, this violent-sounding weather might have a thematic significance, or serve as a harbinger of environmental collapse. To Klein? "No," she laughs. "The title wasn't really important. I was just in Nigeria at the time, thinking about it." In fact, a recurring theme in our conversation is how Klein wasn't interested in what songs or albums "meant"; she was more invested in the process of writing and creating.
That inscrutability is part of what makes Klein so compelling. She confesses that she doesn't even have the stems for her 2019 album Lifetime because it was made using a trial version of Ableton. "My occupation is just chilling—I don't even want to call myself a musician, because they'll put you in a box, and then you have to make duhduhduhduhda [sic] or this or that, and there's no rules anymore." Yet she does love to tell stories through her tracks. The sparse instrumentation of "For Solo Piano" was inspired by "the history of the piano, and how it's progressed from Charlie Chaplin to James Cleveland to the blues," while the rousing, victorious "Hope Dealers" is for "the mums." "I wanted to make something that my auntie would like and would want to play at a wedding," Klein says.
This is also why it comes as no surprise when Klein says she wants to make a grime record. "I didn't go to art school, didn't even really finish school, and didn't get a chance to have any instruments," she says, "so I can be like, 'Oh, I like this! Oh, this sounds nice! I like my acoustic guitar tuned like this!' I'm doing all this because I'm inquisitive." The broad reach of Klein's musical stylings is apparent on last year's now that's what i call r&b. She compares the track "comedy style," which features her voice more prominently than ever before, to an "X-Factor song."
.
00:10 / 00:58
The mixture of Klein's natural curiosity and informal training manifest themselves in impressive ways—as on Harmattan's "The Haunting of Grace," when she transposes harmonica playing onto the droning tuba that runs through the song. It's an emblematically Klein way of thinking—combining DIY methodology and creativity with the avant-garde synthesis inside her music. In this case, the track is reckoning with the traditional song "Amazing Grace"—specifically with the fact that its author, John Newton, captained slave ships before he wrote the song. Klein's art can often seem opaque, but whether veiled or unveiled, it always draws listeners deeper and deeper into a unique sense of mystique.
Despite all of this, Klein still feels approachable. She doesn't use social media to promote her music, instead frequently posting singles, B-sides, and reviews of Real Housewives episodes to YouTube. She also has a decidedly Web 2.0 chatroom that is both quaint and belies a keen resistance to any trends or artificial maneuvering. "I don't like to be sucked into the algorithm," she says. "Which is why I love Bandcamp so much. You can hear Afrobeat, some Lewis Capaldi thing, drone, electronic. You can reach people without having pictures or photo shoots. You can just have a blurb because people just care about music." She cites Elysia Crampton and Chino Amobi as artists who don't make mainstream music but have found an audience just the same.
Though she's already amassed an accomplished discography, Klein is modest about her craft, never overthinking it, yet always bringing revelatory constructions to the masses. Her next project? "I'm going to do a U.S. tour, hopefully in the summer," she says, then adds: "And not just L.A. and New York."