FEATURES
Kishi Bashi Takes a Gamble on Vulnerability…and Disco
By Max Savage Levenson · September 07, 2016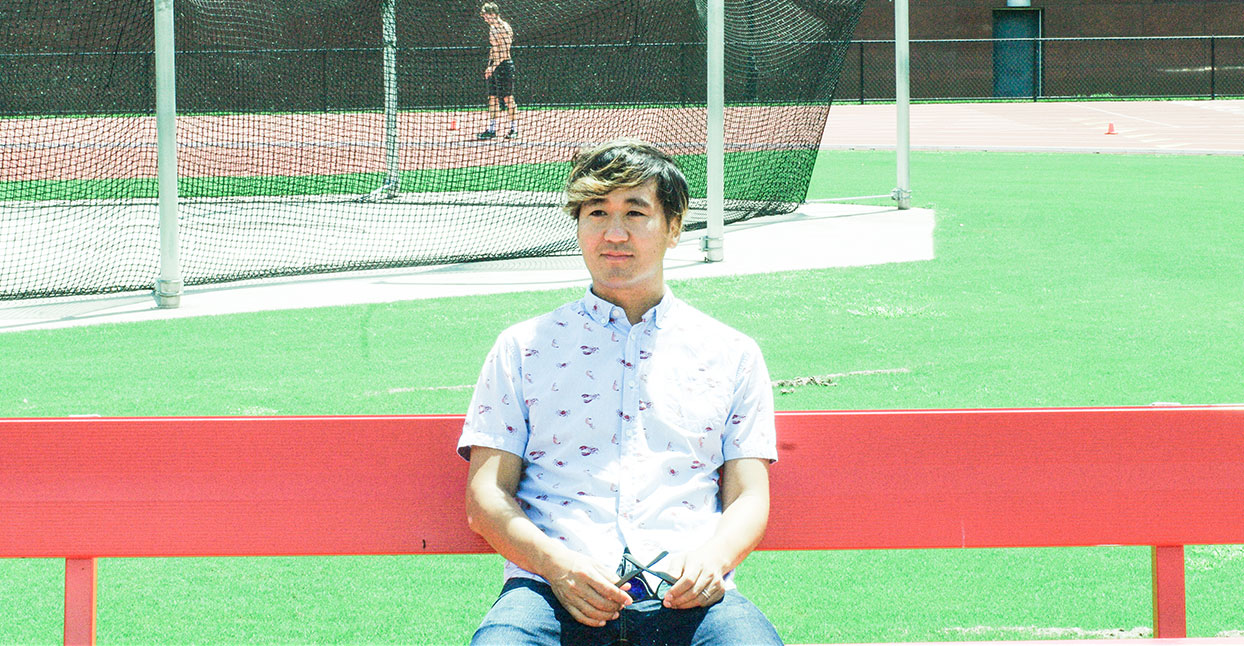 Over the course of two studio albums and a handful of singles, the composer Kishi Bashi has explored a style of music that, for all its radiance, plays its cards close to the vest. Unlike his fellow Athenians and former bandmates of Montreal, whose lyrics feel like a direct pipeline into frontman Kevin Barnes' tortured mind, Kishi Bashi rarely reveals much about himself in his songs. Constructed around his trademark looped violins, standouts like "Manchester" and "Bittersweet Genesis for Him AND Her" sport narratives that are as whimsical as the glittering arrangements that surround them. Yet on his third record, Sonderlust, Kishi Bashi pivots drastically in the opposite direction. Wearing its heart on its sleeve, and largely eschewing orchestral arrangement in favor of disco, '70s pop and R&B, Sonderlust was born out of two equally dark circumstances: an intense bout of writer's block and a marriage on the brink of collapse.
Listen to our exclusive premiere of "m'lover":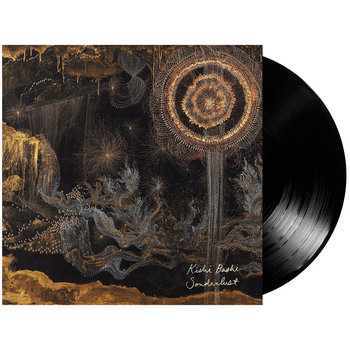 .
00:10 / 00:58
Merch for this release:
Vinyl LP, Compact Disc (CD)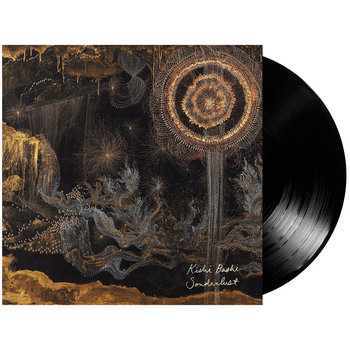 Following a long and exhausting tour behind 2014's Lighght, Kishi Bashi began work on a new batch of material in the way he knew best: by looping figures on his trusty violin. "[The violin is] my moneymaker…my bread and butter," he explains. The musical ideas he came up with, however, were only "fumes…nothing was coming out." So he turned instead to the instruments behind some of his favorite pop and R&B music: guitars and synthesizers, including a newly-acquired Wurlitzer, and the recording software Ableton. "I went against what I thought to be my forte. I decided to go with what's more exciting to me, which was a lot of electronic sounds," he says. "I brought the funk." Soon, he had amassed a collection of demos unlike anything he'd made before.
To track the album, Kishi Bashi de-camped to the Los Angeles home studio of Grizzly Bear bassist and engineer Chris Taylor (who also runs Terrible Records). "I hired [Chris] to have a little lasso, to bring me back to reality in case I went off the deep end, which I easily do," he says. As a result, the arrangements on Sonderlust are simpler than his typically ornate work. Like he did with Grizzly Bear's own "Two Weeks," Taylor gives each instrument the perfect amount of breathing room; the upshot is that myriad synth tones and textures get a moment in the spotlight: the quirky jabs on "Say Yeah" (which instantaneously evokes Michael Jackson's "Don't Stop 'Til You Get Enough") and the grandiose, surging swells of "Hey Big Star." In the studio, Kishi Bashi was accompanied by virtuoso players, including renowned drummer Matt Chamberlain, who has played with Morrissey, Fiona Apple and of Montreal, and a group of top-notch Hollywood string musicians. Releasing some of the creation process to other musicians made him ecstatic. "[String players are] like my family," he says. "I know what their passions are, how to write for them. They appreciate that's it not just a bunch of whole notes," he adds with a laugh.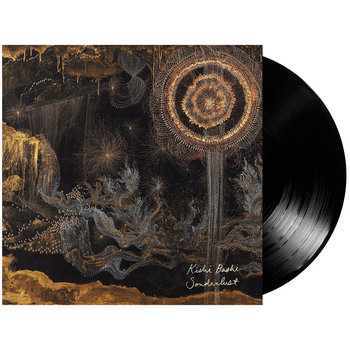 .
00:10 / 00:58
Merch for this release:
Vinyl LP, Compact Disc (CD)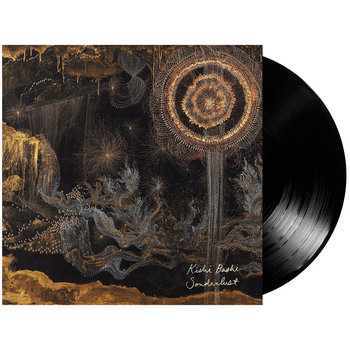 But while he was in the midst of creating these bright, buoyant tracks, his marriage was falling apart. "Instead of the usual whimsical lyrics," he explains, "I was able to focus [on those negative experiences]." The narratives he crafts on Sonderlust are devastating, full of an almost desperate yearning for a stable, loving relationship. On the tracks that bookend the album—opener "m'lover," and the sublime "Honeybody"—Kishi Bashi fantasizes about a return to normalcy—"What you doing Sunday? Maybe sipping a Coca-Cola with me, babe?" he croons. "Can't Let Go, Juno" and "Why Don't You Answer Me" tackle his heartbreak dead-on, with acerbic intensity ("I cannot be insane forever," he pleads in the former.). "I think the vulnerability is kind of key," he says. "It's a little painful, a little embarrassing [though]." He delivers these songs with the masterful vocal falsetto of his idols Donny Hathaway and Stevie Wonder, reinforcing the bittersweet hopefulness that underscores each.
According to Kishi Bashi, Sonderlust "chronicles the life, death, and possible re-birth of a relationship." "Possible" seems to be the key word. There's a tentativeness to the album—the sensation of existing in limbo. "Sonderlust," a word found in the whimsical Dictionary of Obscure Sorrows, a project created by the graphic designer John Koenig, is defined as "the realization that each random passerby is living a life as vivid and complex as your own…an epic story that continues invisibly around you, with elaborate passageways to thousands of other lives that you'll never know existed." From a certain vantage point, sonderlust acknowledges modern-day malaise: people trapped and isolated by technology, our busy schedules, our loneliness. But for Kishi Bashi, it suggests a sort of hope: If you try, you can get to know that other person.
Throughout our conversation, however, he was intent on downplaying the lyrics' emotional severity. He described the state of his fractured marriage simply as "trivial, a #KishiBashiProblem," and insisted that everything was OK. "I can't complain, I'm making a living playing my own music." There was no reason to press him further; on Sonderlust, a big gamble whose payoff is even bigger, Kishi Bashi has already laid himself bare.
—Max Savage Levenson