FEATURES
"Naked Lunch" Gets the King Khan Treatment
By JR Moores · July 15, 2016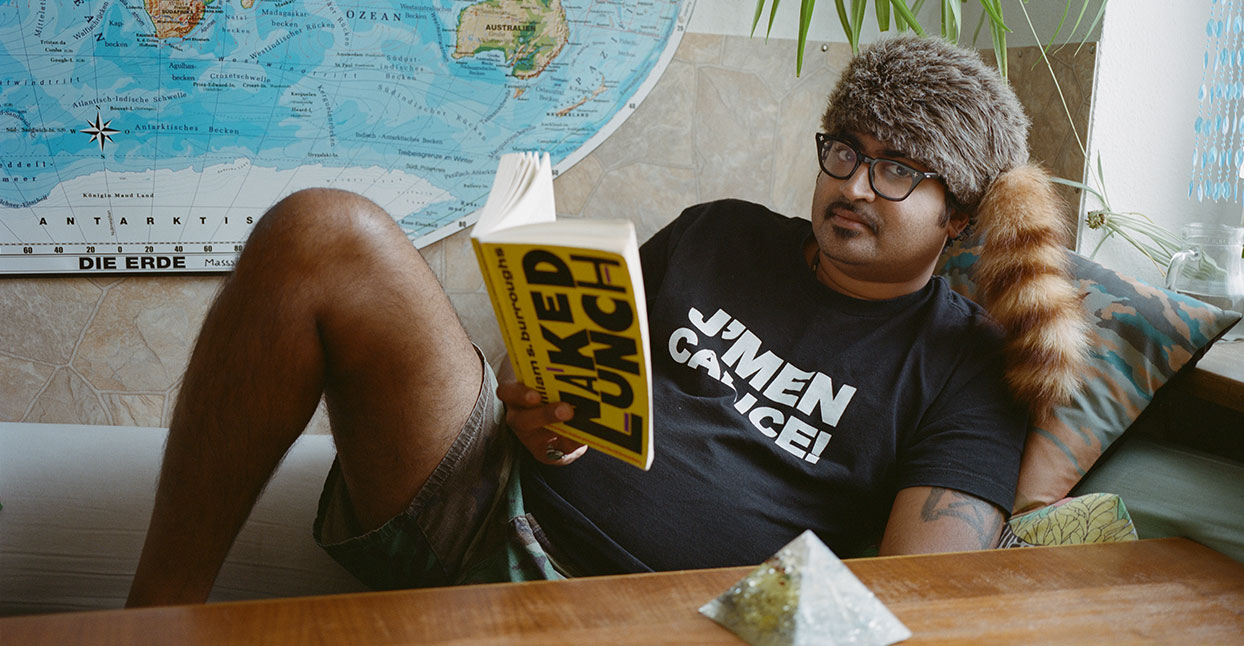 Has any author had a greater influence on rock 'n' roll than William S. Burroughs? There he is on the cover of Sgt. Pepper's Lonely Hearts Club Band in 1967, in front of Fred Astaire and next to Marilyn Monroe. Thirty years later, there he is again in U2's "Last Night On Earth" video, filmed just weeks before his death. In between, he collaborated with Laurie Anderson, Tom Waits, Kurt Cobain, and Ministry. Lou Reed, Michael Stipe and Sonic Youth jumped at the chance to visit him when he returned to the States. Bands named themselves after his books (Soft Machine), his characters (Clem Snide) and, in Steely Dan's case, one of his characters' dildos. His writing has inspired songs—among them Joy Division's "Interzone," The Rolling Stones' "Undercover Of The Night" and the underrated Therapy? b-side "Pantopon Rose." The phrase "heavy metal" is lifted from Burroughs, and David Bowie adopted the writer's cut-up technique while working on 1974's Diamond Dogs. Since his death in 1997, Burroughs' influence has barely waned. He's inspired the likes of Oneohtrix Point Never and The Klaxons. Now, Berlin-based Canadian rocker King Khan is disappearing to Burroughs' underworld.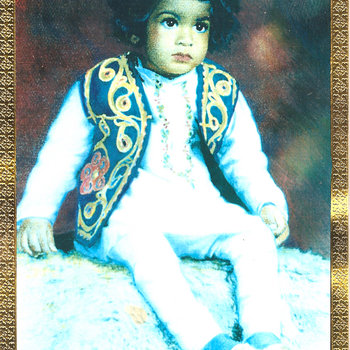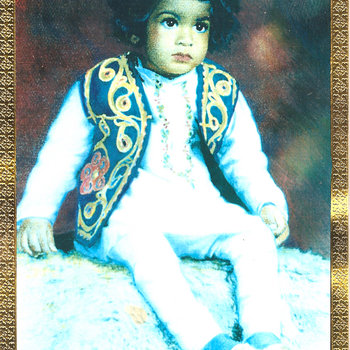 Merch for this release:
Compact Disc (CD)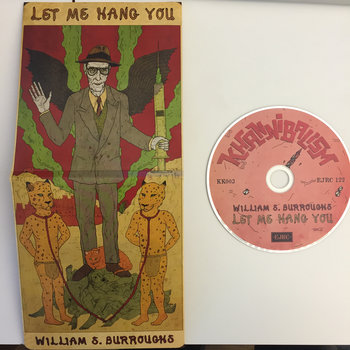 Toward the end of his life, Burroughs recorded an audio version of his favorite parts from 1959's nonlinear "novel" Naked Lunch. His selections included some of the book's most outrageous passages, from the graphic orgy of sex, violence and murder that is "AJ's Annual Party" to the sadistic surgical procedures conducted by the psychopathic Dr Benway. Burroughs' long-time associates Hal Willner and James Grauerholz produced the sessions, drafting players such as Bill Frisell, Wayne Horvitz and Eyvind Kang to provide musical accompaniment.
The recordings were shelved when a boss at Time Warner caught wind of the project, freaked out and fired everyone involved. But in 2015, Willner decided to resurrect the project. That's where King Khan comes in. The cult garage psych-smith was flattered to be approached by Willner, the man who had produced Burroughs' Dead City Radio and Spare Ass Annie, which Khan had bought on cassette as a teenager and treasured. The collaborative result, Let Me Hang You, is a triumphantly outlandish mixture of ambient wonkiness, sleazy jazz, hazy psychedelia and shuffling art rock. Its backing tracks conjure an appropriately eerie and hallucinogenic atmosphere, without distracting from the distinctive creaking tones, affected verbal tics and intense imagery of Burroughs' recitals.
Merch for this release:
Compact Disc (CD)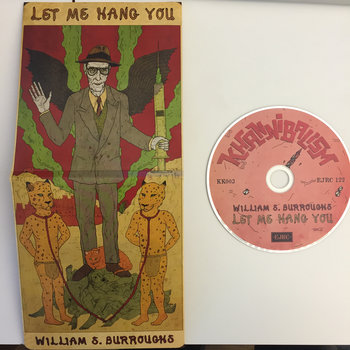 Khan's relationship to Burroughs' work is personal. He discovered Naked Lunch at age 15, after seeing a trailer for David Cronenberg's 1991 film adaptation. He asked his English teacher about the book, who advised him to, "buy it and read it right away." It was during this time that Khan's father became addicted to cocaine, a habit that Khan attributes to an extreme form of midlife crisis. Soon after Khan's mother found a blackened spoon in the family basement and asked her son what it was, his father began disappearing for days on end. "He would come back and confess to me about the world he had fallen into," remembers Khan. "These addicts he was hanging with were all shooting coke, and hiding blood-filled needles in toilet bowls to shoot later when all the drugs ran out." Naked Lunch helped Khan understand and cope with his father's chaotic lifestyle, presenting, "an underground world of depravity that was as beautiful as it was fucked up."
He made his mother watch Cronenberg's movie, and she found it funny that her son, who was not yet 16, enjoyed such wild and degenerate art. "Naked Lunch turned into a family thing," says Khan, "and left an ooze in my brain that I have been tapping into ever since."
Khan views Burroughs as "a volcano of sorts, who had to burst when he did with Junky and Queer, basically giving the middle finger to normal America. From this eruption came true dissident art like Iggy Pop, Lou Reed, Andy Warhol and John Waters." Burroughs may have "paved the way for us all with lots of piss and vinegar," as Khan puts it, but times have changed since 1959. For one, we're living in an age of greater LGBTQ rights, and greater compassion for drug addiction. Much darker: we have access to instantly-accessible pornography of the most extreme and surreal varieties, and are haunted by the grim spectre of Islamic terrorism (Naked Lunch features "nationalist martyrs with grenades up the ass" who mingle in crowds and blow themselves up).
Merch for this release:
Compact Disc (CD)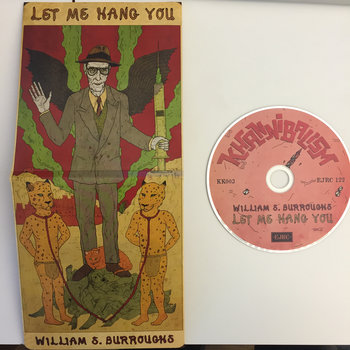 "I guess you can get used to anything," as one junky rent boy puts it in the early pages of the novel, having sold himself to Bradley The Buyer, whose blob of a body comes to a green-slime climax that stinks like "old rotting cantaloupe." But Khan is defiant, claiming that the album he's produced in cohort with Willner and Grauerholz is "the most shocking record ever made," even if this does sound decidedly tongue-in-cheek. "Listen to it," he demands, "and prepare yourself for the most disgusting thing you have ever heard. It's up there with Divine eating dog feces on camera in Pink Flamingos. Only in a much more poetic sense." The most disgusting album ever made? Burroughs would be proud, indeed.
—JR Moores