FEATURES
Rock Trio King Bee Get Their Due in this Posthumous Collection
By Casey Jarman · October 24, 2022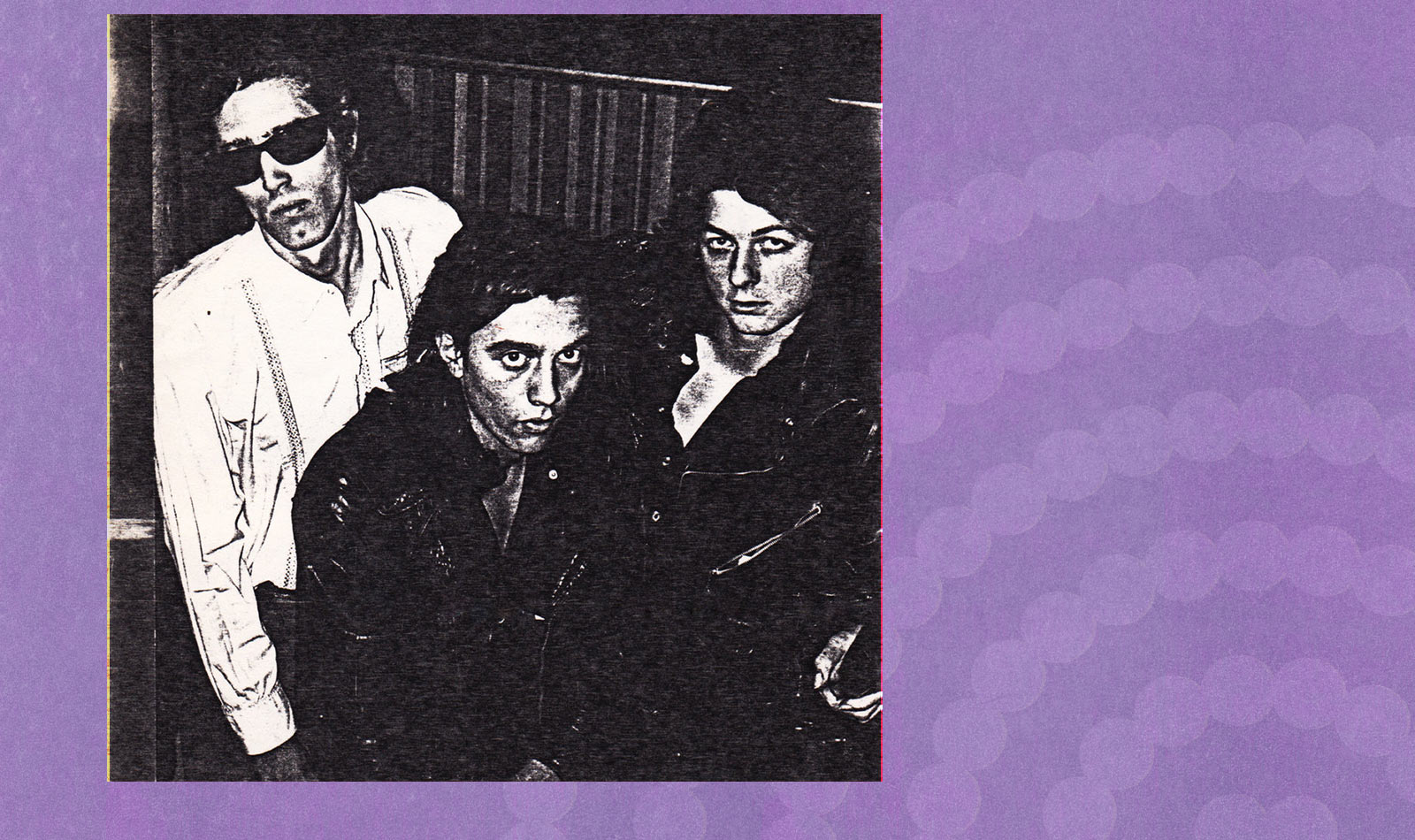 Fred Cole recorded with at least 15 bands over his 55-year music career. The most notorious and beloved of them was Dead Moon. The earthy, blue-collar Portland rock trio⁠—co-founded by Cole's wife Toody and drummer Andrew Loomis in 1987⁠—would become synonymous with DIY music and influence generations of Northwest bands, including huge acts like Nirvana and Pearl Jam. Dead Moon is the reason The New York Times called Cole "a cult hero of the Pacific Northwest music scene" in their 2017 obituary for the Portland legend.
A decade before Dead Moon, Cole started a trio that provided the first glimpse at what would become a lifelong musical vision. That band was King Bee, but besides a self-pressed, three-song 7″, their music never saw the light of day. That changes with the release of an eponymous and posthumous collection culled from demo recordings, studio sessions, and live shows that King Bee drummer Mark Sten held onto for over 40 years. For Kelly Halliburton, the devout record collector and longtime Cole bandmate who is releasing the new compilation, the recordings were a revelation.
"Hearing this stuff was a real window into a period of Fred's development as a songwriter and musician," he says. "It was the first band that he really tried to play guitar in seriously." King Bee was also the frontman's first stab at integrating punk into his sound. Halliburton is quick to note that Cole's take on punk was never straightforward. "Fred was always sucking up information from the world around him," he says. "He had this amazing, idiosyncratic way of interpreting the world. It was the same with his music."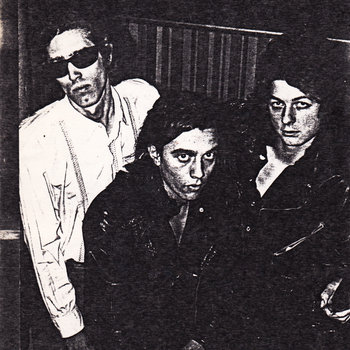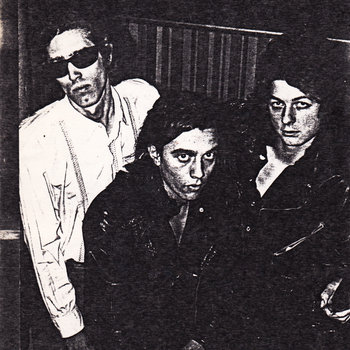 Merch for this release:
Vinyl LP, Compact Disc (CD)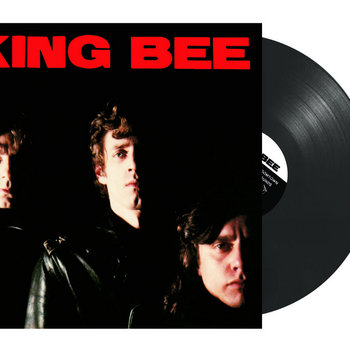 Cole's chosen home base was just as peculiar. For decades, Portland's homegrown music scene was hobbled by strict rules from the state liquor commission that, with rare exceptions, kept alcohol and live music from crossing paths. The restrictive laws made it nearly impossible for area rock musicians to make (or even supplement) a living by playing shows. Coffee shops and teen dances were the only game in town until the law changed in 1972, finally allowing dive bars and neighborhood pubs to host live music. When the floodgates finally opened, there was something of a gold rush. "Clubs were pretty much looking for anybody that could play music," King Bee drummer Mark Sten says of gigging in Portland in the mid-'70s. "It was a bonanza that had just opened up for them. You could have a pretty ragged band and still get jobs."
Among the musicians benefitting from Portland's overnight music scene expansion was Cole. Born in Tacoma, Washington, before the family relocated to Nevada, Cole dropped out of his Las Vegas high school to play and tour with a number of bands, including a stint as Deep Soul Cole (reportedly billed as "The White Stevie Wonder"). His most successful youthful endeavor, The Weeds, would sign with UNI Records and flirt with mainstream success. More often, though, it was a fraught experience. "He got exposed to the ugly side of Hollywood," Toody Cole says of that era. "We both did. Fred looked at it and said, 'There has to be another way because the way that it works isn't working for me.'"
Already a grizzled music industry veteran by his late 20s, Cole opened a music store with Toody in her sleepy hometown of Portland. They had kids. Fred played with a string of local bands that performed long sets of covers and originals in the newly burgeoning local bar scene. When his popular band Zipper called it quits, there was a well-paying gig in Southern Oregon on the horizon that Cole didn't want to pass up. He asked his friend and cover band bandmate Mark Sten if he'd play bass in a new band. Toody's teenage brother, Pat Conner, was drafted to play drums, even though he had virtually no experience on the instrument. Zipper's Jim Roos played lead guitar. Cole, for the first time in his life, would take full-time rhythm guitar duties in addition to his more familiar role as a vocalist. "It made a big difference down the line," Toody remembers. "He was really more of a composer than just a songwriter⁠—he knew what he wanted the whole thing to sound like."
Merch for this release:
Vinyl LP, Compact Disc (CD)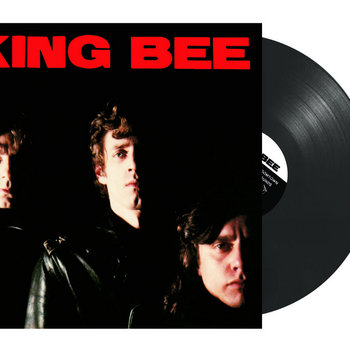 While King Bee has roots in playing "Smoke on the Water" for a teen dance in Roseburg, the group took months to coalesce as a three-piece (sans Roos) and find their niche. They recorded a full album together (once thought lost, though some of it appears on the new compilation) in 1977, but before its release, the band was transformed by a single performance. In 1977, they were invited to open for The Ramones at The Paramount Theater in downtown Portland. Toody, often home with the kids during Fred's gigs, came to the show. King Bee "looked really cool together," she remembers, and they played a good set. But The Ramones were something totally new. "That was an eye-opener for all of us," she says. "Just 'Holy fuck. What did we just see?'"
In the liner notes for the newly-issued collection, drummer Pat Conner remembers looking at Cole. "I could see Fred's eyes lighting up, man," he said. "He was soaking it in." Not that Cole, or King Bee, went punk after the show. Instead, "Fred picked up a little of everything as he rolled along," Toody says. It was the Ramones' nonstop, driving energy that transfixed him, and the later King Bee recordings⁠—the band only stuck together for a year and a half—bear the uptempo, rough-around-the-edges hallmarks of the encounter. That punk energy would become a hallmark of Cole's music for the next 40 years, and the punk energy fit in neatly with his and Toody's relentlessly DIY ethos⁠—born less of punk idealism than the fact that "we were broke as hell," Toody says. Mark Sten would become an influential punk scene stalwart himself, playing with bands like Bop Zombies and Oblivion Seekers and writing extensively about the early days of the Portland punk scene.
Sten is quick to diminish his own role in King Bee, but there's a bittersweetness when he talks about the band's last days, and an acknowledgment that perhaps they were ahead of their time. "We were not a punk band, we were not what the punk audience was looking for by any means," he says. "But neither were we polished enough to actually make a living. We were always going to be an eccentric kind of band, and no one was buying it."
"I'm glad that people came around to Fred in the '80s and especially the '90s," he says. "I think he deserved it. But it wasn't happening with King Bee and that material."
For Kelly, who played with the Coles in Pierced Arrows for almost a decade and believes Sten deserves more credit for his place in Northwest music history, this project is about honoring scene elders who showed him alternatives to selling out or burning out. "I'll never be able to pay those guys back enough," he says. "If this album can help cement Sten's legacy and add a piece to Fred's, I'll be really happy."