FEATURES
Aaron Hodges Channels Family History in New Doom-Folk Project Kin Hana
By Saby Reyes-Kulkarni · July 12, 2018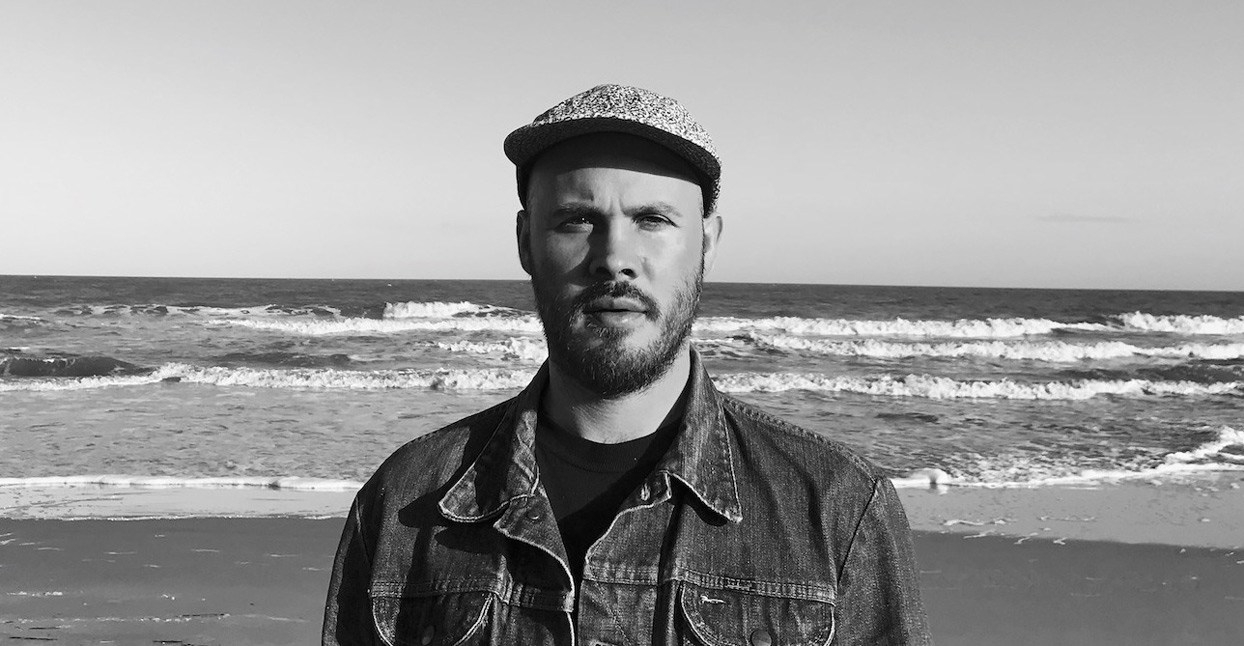 Musician-composer Aaron Hodges was already preoccupied with writing songs about ancestry when he started releasing dark, droning experimental folk under the name Longshoreman in 2015. Strangely, though, he hadn't yet looked too deeply into an outlandish chapter from his own family history, an incident that had occurred over 80 years prior. Hodges's great-grandfather Kin Hana had landed in San Francisco on a boat from his native Japan and decided to stay. Eventually, he made his way across the country and settled in the Adirondack region of New York state, where he opened a roadside restaurant on Route 9 in Au Sable, a town where alcohol trafficking was popular during Prohibition.
Merch for this release:
Cassette
In 1930, the restaurant was robbed at gunpoint by three men who made off with $700 (worth over $10,000 today, according to the U.S. Consumer Index). No one was hurt, yet the robbery had captivated the attention of sportswriter Leigh Montville, a longtime columnist for the Boston Globe and Sports Illustrated. Present among the three robbers was a mysterious drifter named James Montague, who would later fall in favor with a clique of Hollywood superstars for his otherworldly golfing abilities. Later that decade, Montague's crime was traced back to him, and a headline-grabbing trial ensued that riveted the country, an early example of the marriage of crime and pop culture.
"It was kind of like the O.J. Simpson trial of its day," Hodges muses, "even though the circumstances were different."
Prior to the release of Montville's book The Mysterious Montague, in 2008, Hodges had often wondered about his great-grandfather, an orderly man of few words. What, for example, was it like for Hana and his biracial children during WWII, as state-sanctioned xenophobia towards people of Japanese origin reached a fever pitch? When an uncle gave Hodges The Mysterious Montague as a gift, it helped put the robbery in a broader context, but left him with an incomplete picture of the person Hana was. At the same time, as the son of a military judge who moved around a lot during childhood, Hodges felt a strong connection to the alienation he imagined Hana felt. (Hodges's previous band Holy Spirits consisted entirely of "army brats" with itinerant backgrounds.)
When Hodges's maternal grandfather passed away, it reignited questions he'd long considered about the legacy people leave when they die. "I've got songs in the Longshoreman catalog," he explains, "that are about ancestry in what I would say is a spiritual way. I like the idea that people that you're connected to in life, or people that you may not even have met but are part of your bloodline are just continuing to be present energetically in the world or in the universe somehow. I was thinking about my grandfather and wondering if he was still around, but also thinking about my great-grandfather, who I never met."
Merch for this release:
Cassette
As he began to write the material that would become Au Sable, his debut album under his new moniker, Kin Hana, Hodges felt himself going "in a more metal-y" direction. Hodges initially conceived of Au Sable as his next Longshoreman record, but soon his scope expanded to the point where he felt like the music called for a new name.
"Kin Hana just sounds a little bit more metal somehow," he chuckles. "There isn't a particular song on there that's directly about him, but I feel like I was just trying to tap into some sort of feeling outside of my own direct experience."
Likewise, Hodges uses the term "metal" loosely. At times, such as on "Generations," the new album flirts with doom, but in a way that the density of the electric guitar work is porous enough to accommodate lilting acoustic strumming, melodies, and soft ambient sounds. A low rumble of feedback towards the end of "Generations" threatens to engulf the music—as if Godzilla had just awakened close to someone playing an acoustic guitar at a campfire—but it never quite does.
In fact, Hodges ended up saving the more metallic music he wrote for later releases. "Once I settled on the new name, I decided I'm slowly going to keep going in a heavier direction," he says. "For me, the name sort of informs that I want to go towards a more powerful, robust sonic territory."