FEATURES
Kikagaku Moyo's Journey to the Center of the Mind
By Ned Raggett · June 23, 2016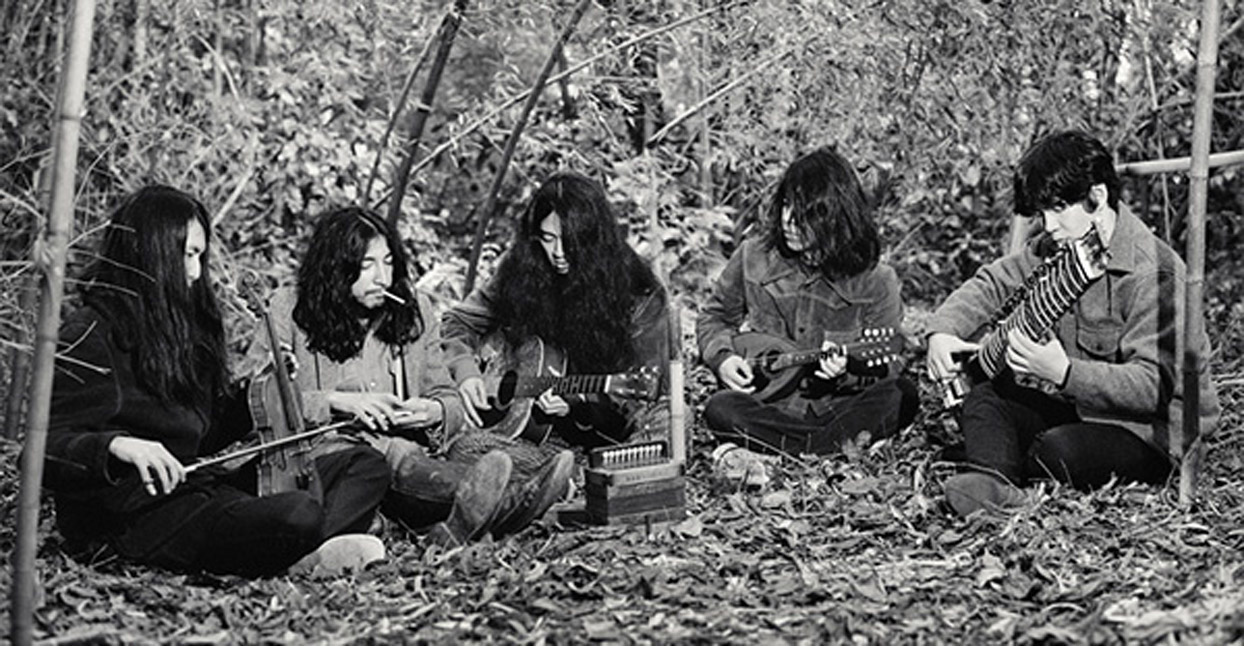 "The album paints a series of sound-pictures of nature in the mind's eye. The artwork and the title are the platform from which you depart on this internal journey through the music."
Kikagaku Moyo—Japanese for 'geometric patterns'—has built an international following over the last few years as part of a generation of new Japanese bands with a heavy psychedelic bent. Founded in the early 2010s by drummer Go Kurosawa and guitarist Tomo Katsurada, both of whom also sing, the quintet has issued a steady string of singles, albums and cassettes, and have also appeared stateside at events like Austin Psych Fest in 2014.
Their latest album, House in the Tall Grass, was released in May on their own Guruguru Brain label. We spoke with Kurosawa about the band's recent activity.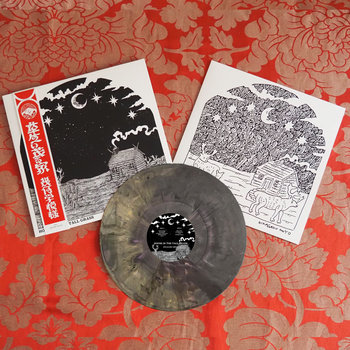 .
00:10 / 00:58
Merch for this release:
Vinyl LP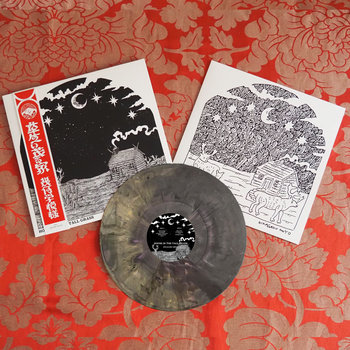 Can you give me a short history of how the band came together?
The two of us—Tomo and I—played music together because we didn't know many other people in Tokyo at the time. We had both returned from fairly intense periods of living in America; Tomo was living in the Pacific Northwest and had been homeless for a long while, and had only just managed, by luck, to make it back to Japan. I had been living out of a backpack and making my way across Central and South America. When we arrived home, everyone seemed very conservative and narrow. We just gravitated towards one another. We got to a point where we realized we couldn't do what we aspired to musically without the involvement of others, and we started to look for like-minded musicians. Ryu Kurosawa, who plays sitar, is my brother, while Daoud Popal went to the same school as Tomo. We found Kotsu Guy on the street, where he was recording the sound of a vending machine. We started just hanging out and jamming a lot, and eventually found our sound.
House in the Tall Grass, much like your earlier work, has both striking album art and an intriguing title.
The album paints a series of sound-pictures of nature in the mind's eye. The artwork and the title are the platform from which you depart on this internal journey through the music. It's a bit like when you are tripping: a beautiful pattern or a swaying tree can be the point of departure for a long internal journey. By the way, the album artwork was done by an illustrator called Sin Eater.
The songwriting credits are shared among three members, and the whole band is credited for arranging. How does this all break out?
For us, the recording process is also the writing process. When we start recording, we share broad images and ideas with one another. This time, inspiration came from my experiences on a trip in northern Japan, where the heavy snowfall absorbs all sound, as well as from an afternoon Tomo experienced, when he napped among the autumn leaves in the park. It feels a bit like creating a coloring book. We take turns drawing the images and coloring them in, each with our own style; some of us paint over the lines, and others don't fill to the edges. When you put them together, there are touches of each of us.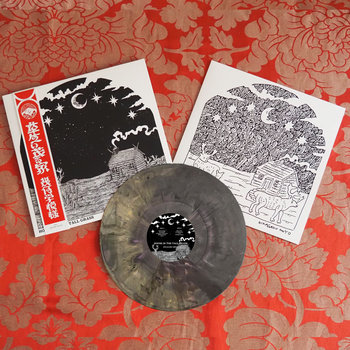 .
00:10 / 00:58
Merch for this release:
Vinyl LP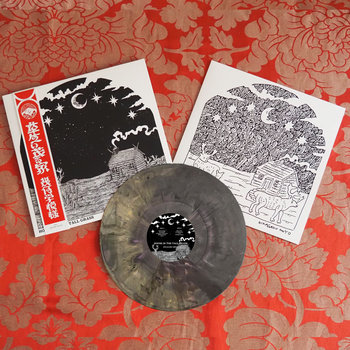 You started Guruguru Brain as a label to showcase other acts at home to the world. How are things going for the label in general? Has there been much attention at home in Japan, either in national media or on a local or underground level?
The response has been amazing, and we truly love what we do. Through the label, we've been able to discover so many great musicians from Asia, and it makes us thirsty to release more titles. We're pleased to say that we will be announcing some new stuff soon, as well as hosting a stage at the Liverpool Psych Fest on which we'll showcase a bunch of our acts. We are super excited about it.
—Ned Raggett