FEATURES
Kid Koala On His New Space Concept Album with Emilíana Torrini
By Ian Hsieh · January 31, 2017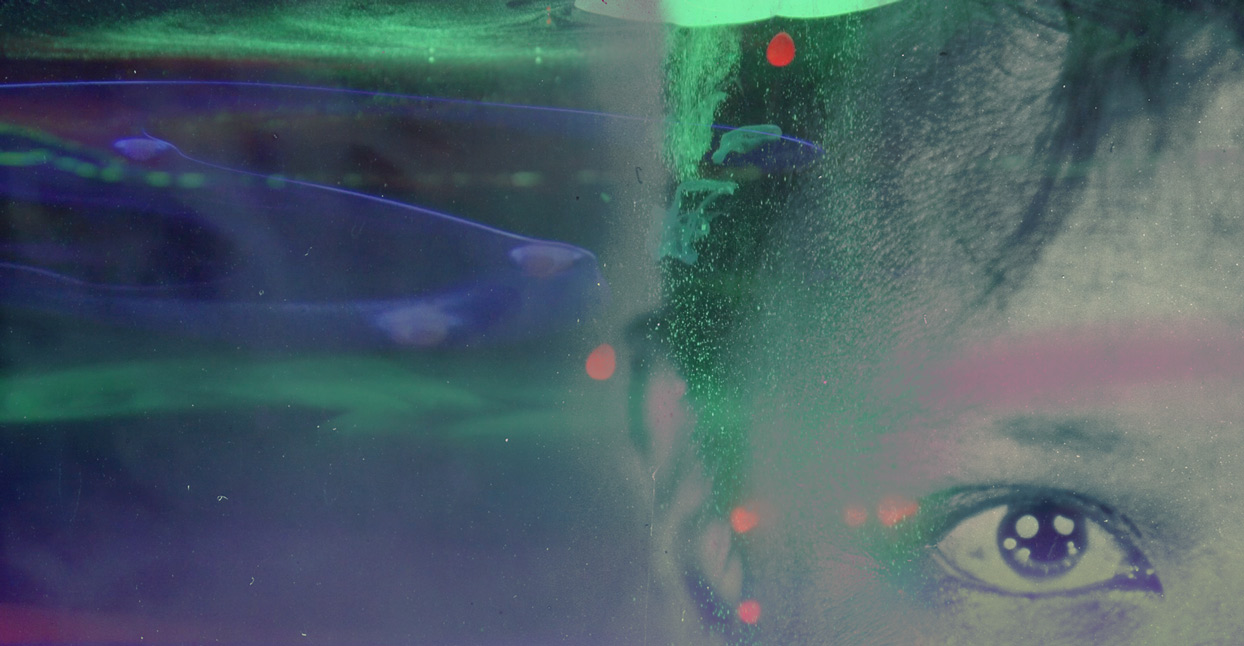 Kid Koala—aka Eric San—is renowned for his woozy, oddball productions and raucous party sets (enhanced by the koala suit, bombastic beats and chicken samples). But what you might not know is that the Montreal-based musician successfully balances his extroverted side with quiet, ethereal compositions—like the adaptation of his graphic novel Nufonia Must Fall live and the Space Cadet soundtrack. With his new album (space opera?) Music To Draw To: Satellite—which features Icelandic singer Emilíana Torrini and tells the story of two lovers separated by a one-way mission to Mars—we get to see San explore his softer side further on 18 tracks of haunting melodies and deeply emotive soundscapes. It's a poignant dream through space. San spoke with us about his inspiration for the record, working with Torrini and his uniquely immersive live shows.
It's been four years since 12 Bit Blues—when did you start working on Music To Draw To: Satellite and why?
It was about three years ago. I only worked on it in the winter, and that was kind of important to me. The second the snow melted and I saw people in bathing suits outside throwing Frisbees around, I wanted to pull out the 808 machine and start scratching again you know? It's funny, just really feeding off the energy in the city—it's really like that in the winter here, everything is muted because there's six feet of snow on everything and you can't hear the traffic as much. Even walking on the sidewalk it's a bit muffled—it was really about trying to capture that vibe on a recording. 
I started an event [in Montreal] called Music To Draw To in 2009, and we still do that every winter. At first it was me just playing quiet-time music that I myself like to draw to. A bunch of local artists would come, hang out and draw or sculpt or code or work on their screenplay. Over the last few years I started bringing other things besides records to play, like polysynths and sequencers. Every now and then through the evening I would go rogue and create an ambient piece live in the middle of those sessions, and so those became the templates for the new record.
How did you come up with the concept of the record?
The first three days of the session with Emilíana, she just wanted to hang. She wanted to go to the beach, see a movie. She was like, 'I really need to get some jeans!' It was cool, getting to go shopping with one of your favorite singers, but around day four I realized I needed to say, 'Hey Emilíana, do you want to listen to some of your songs?" [laughs] But during those three days we talked about heavy philosophical things—work, relationships, fear of the future, hope, love, parenthood. It was all swirling around. And then she brought up this article that she'd read, about a company that was trying to send people to Mars. She'd read about one couple in particular where the lady had signed up and actually gotten in. We were so fascinated by this we kind of just talked about it for hours—about what that meant, how it would feel to make that decision, what it meant metaphorically if you're done with life on Earth. That was the catalyst.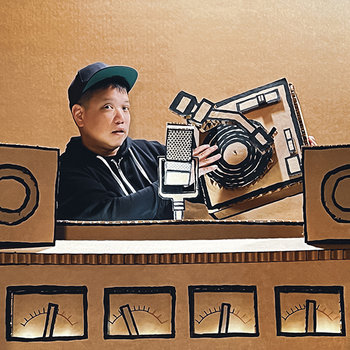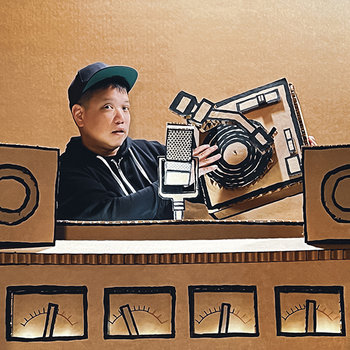 Merch for this release: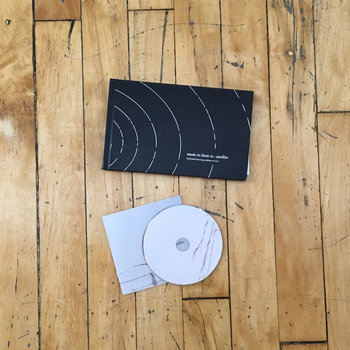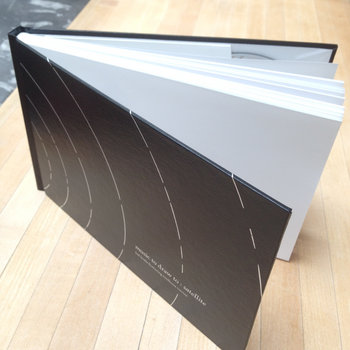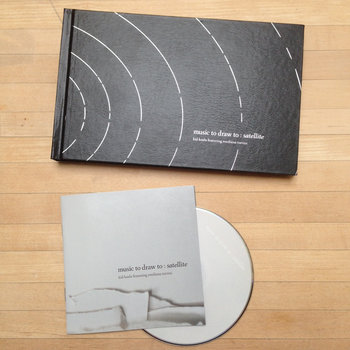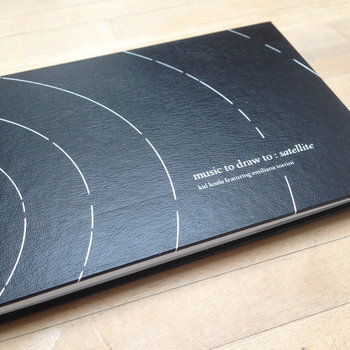 You've played all the instruments on the album yourself, instead of working with samples. How has your recording process changed?
A lot of it is the learning process and I'm really enjoying that. Working with tiny bits of records all those years, you hone this obsessive sensitivity in your ear to the most microscopic changes in sound. So even though I start something on guitar or piano, once it's tracked it's still like, 'How do I get it to sound more '50s with the reverb, or more Doctor Who with the synth?' I used to dig for records as source material, and now I'm digging for broken microphones from pawnshops, or recording technology that's not even musical equipment. I have a German Dictaphone that's a magnetic disc recorder. You can record your voice onto it and then scratch it right away with these 12" magnetic discs. With one of the songs, I took Emilíana's take—which was really clean—and put it onto this magnetic disc and played that back, recording it on the little speaker on the Dictaphone. It puts that distance there.
Was it a conscious decision to play everything yourself?   
I did want to try and do one record where I played everything. One of my favorite records of all time is Mark's Keyboard Repair by Money Mark. He recorded everything on a tiny little 8-track cassette. There's an intimate feeling to it; he said he mixed it on a pair of Sony headphones with a towel wrapped around them, and I think you feel it when you hear it. It comes from this one dude's cave [laughs]. Same with Sparklehorse—that's a band that really inspired me in the last 10-15 years. Mark Linkous was very much into ghosts in every take. Even though my keyboards are vintage, I don't get them fixed—every time I've had something fixed, it just sounds sterile. I like how those old oscillators on the keyboards fight with you on the tuning; they put their own fingerprints on it.
Merch for this release: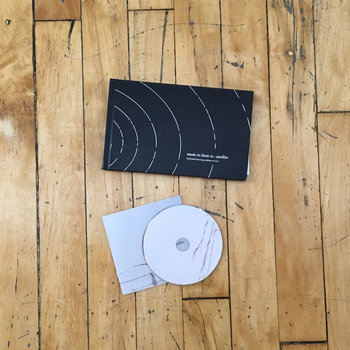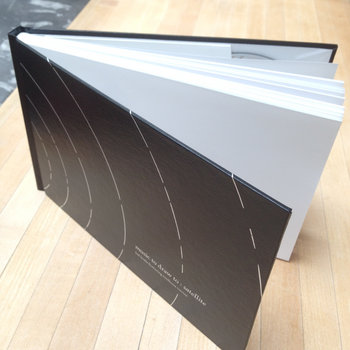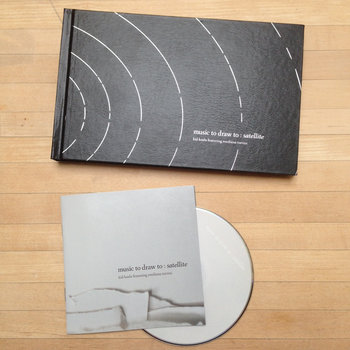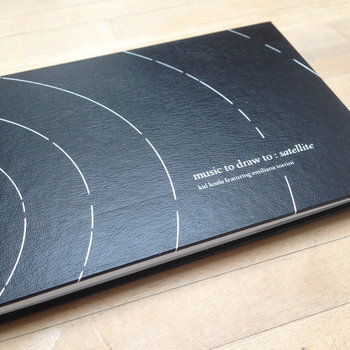 Music To Draw To is a new series of albums, what are your plans for the next edition?
Every winter we'll put out a new record and collaborate with other people, like Sarah [Neufeld] or Marika [Shaw]. It'd be great to get a chance to work with other people, to play around in this musical territory—which you're not always asked to do.
Do you have any other singers in mind you'd like to work with?
We've been speaking to a couple of singers… [laughs] I don't think I should say yet.
How long do you see the series going on for?
Until I move to Hawaii and forget what winter's like [laughs]. It's the Jekyll and Hyde thing – half the equipment in my studio just goes dormant depending on what season it is. Every year there's a five-month winter here, and I can either ignore that energy or embrace it. Sometimes I go on tour in Australia, but then I get back and it's summer already and I feel like I got jipped!
With Music To Draw To it's not like I've abandoned all the hip-hop; I've actually been talking to Mecca from Digable Planets about doing some hip-hop stuff.
Merch for this release: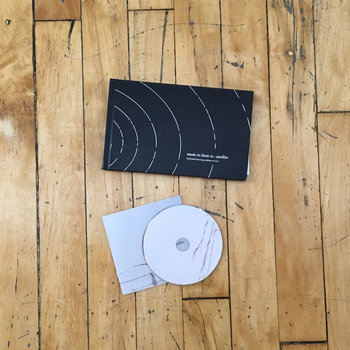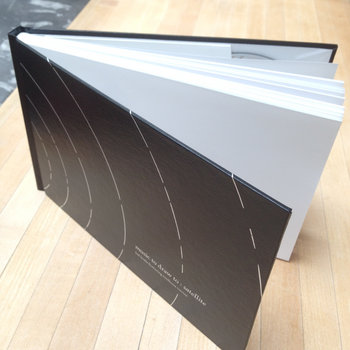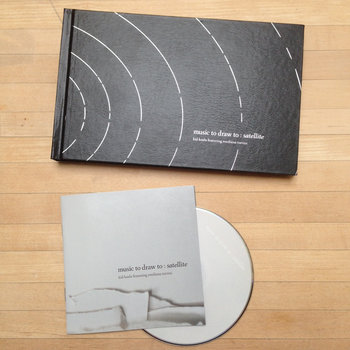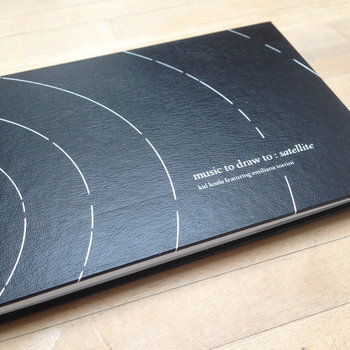 Why are fully immersive live shows so important to you?
With Carpal (Tunnel Syndrome) there was a bit of an issue – it confused a lot of people. I was on tour shredding it on the hip-hop set, and then the record I made didn't have that same regard for the dance floor. People like to rave, but when they unwind they want to watch Black Mirror. I think people have that range, but in the music industry they often peg you as something and they just need you to do that. Musically I have some interest in going towards the score stuff. I'm not going to play Fabric and get a standing room to dig these piano tunes. Really it's about trying to create a contextual live experience that we can tour, where the music can stay intact, and it's still fun and comfortable for the performers and the audience.
So with this album, we had to create an experience where the music is engaging in a way that's true to the sound. We've created little turntable stations for every member of the audience, with color-coded records. Then there are lights that we can change from the stage, and we can conduct different sections of the audience like an orchestra. So the right half can play the purple record, the left half can play the green record—those are both notes that harmonize with that part of the song. We're able to bring crescendos and dynamics to the music that we're creating.
What happens if people decide they want to go rogue during the show?    
Overall, there's this idea that you're adding to the acoustic space. So as long as people follow the color keys we're OK. There's gonna be a percentage of people who are gonna try and make a weirder sound—trying to scratch or playing it on 45—but that actually adds a little tint. You're still able to create really interesting paths of sound. It's organic, and no two shows are gonna be alike—which I love.
—Ian Hsieh