FEATURES
Kevin WiRE Wants to Score Adult Swim's Bumpers With His Very Own Brand of "Trash EDM"
By Michelle Ofiwe · December 01, 2016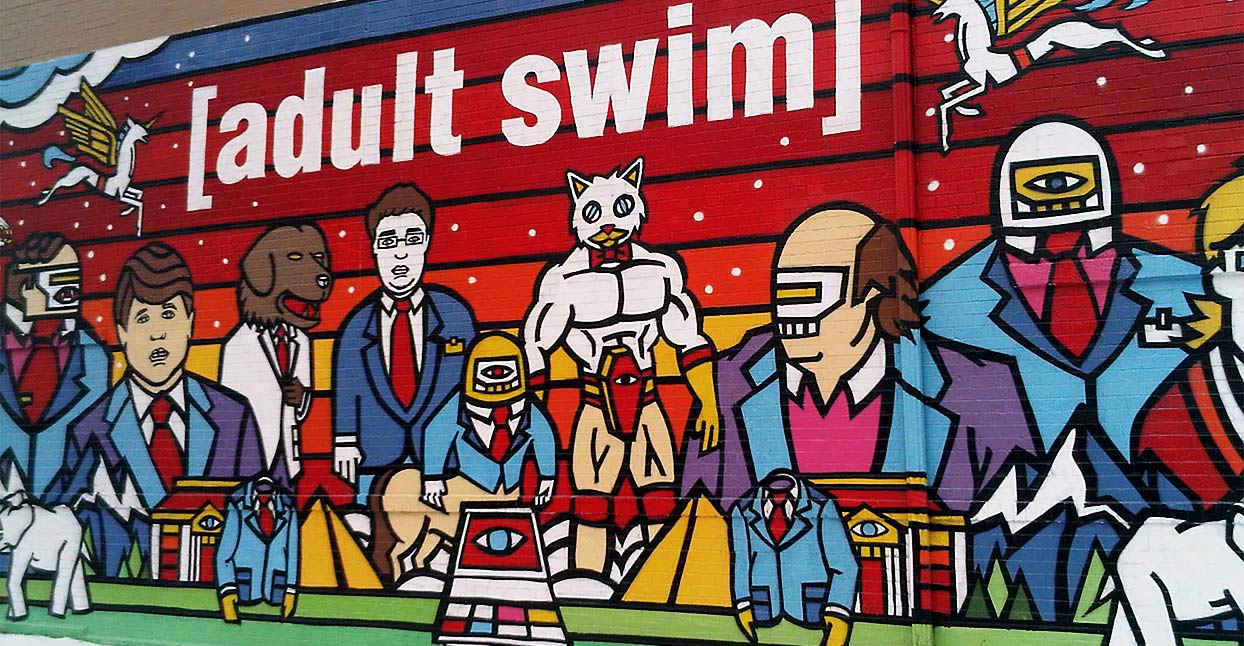 The curious rise of the "producer-entertainer" seems to be a relatively new phenomenon. No longer destined to skulk about in studios, the producers who craft our favorite tracks now shine in their own right — we know their names and faces, their opinions and carefully crafted personalities; the DJ Khaleds and Calvin Harrises of the world. We follow them on Snapchat. We buy what they wear. We pay to watch them spin their own tracks at festivals, on beaches, and in crowded clubs. Unwittingly, we allow them to redefine what it means to be a "beatmaker," and how to qualify their success in an ever-expanding arena of power. Is a good producer one who simply excels at his art, or should he land a clothing line too, just to be sure?
Teenage producer Kevin WiRE isn't concerning himself with all that at the moment. Right now, he's single-minded in his pursuit of one goal: produce Adult Swim's "bumpers."
.
00:10 / 00:58
You know what bumpers are, even if you don't. They're the sometimes-bizarre, always-pointed blips of footage nestled neatly between Adult Swim programs. They signal smoke breaks and stagnant commercials. Perhaps you don't notice them when you're remote hunting or channel flipping — but Kevin Wire does. Since September, he's been releasing album after album of Adult Swim bumper hopefuls, devotedly gunning for a spot your favorite producer wouldn't usually deign to touch. His mission is clear: get hired by Adult Swim. (The rest? He'll figure it out as he goes.)
Wire's interest in the mundane speaks to his methodical approach to creating music. To him, it's all in the details. "Start somewhere, and just kind of go from there" is his advice to other budding producers. "You don't want to shoot too high to begin with. Start [slow] and do something, then try to get better every time."
It's the succinct advice you'd expect from someone just beginning to find his way in a creative career. Though only a sophomore in high school, Wire's been playing music for as long as he can remember. He developed his love for music from his father —a high school trumpet player and avid classic rock fan — and from watching marching bands entertain Lake Jackson parades. Soon, he started playing instruments — first picking up the trumpet after his father, then piano for "a year or two." Wire saw music production as a natural progression, a part-time hobby and, hopefully, a profit generator. When money was good enough, Wire could fund his own marching band gear and practice material.
The first thing he remembers producing is a remix of the artist The Living Tombstone, who once produced the theme song for the popular online horror video game Five Nights at Freddy's. "A lot of people actually liked [my remix] — I just got some good acapellas of the same song and tried to make a remix," Wire says. Much of his creative process follows the same flow: let the piece determine its own direction, rather than trying to fit a predetermined framework on top of it. Interestingly enough, what happens for Wire is what he refers to as "trash EDM."  When at its best, it's a fluid mix of house, jazz and hip-hop. His Bandcamp projects bounce neatly between his favorite genres: smooth jazz, bass-backed hip-hop, rapid-fire "complextro." His self-deprecation belies actual self-awareness and his own feelings towards his work — it's not bad, but it's no Martin Garrix.
.
00:10 / 00:58
Adult Swim bumps are merely another way to enact Wire's free-flowing philosophy. For one thing, they're easy to make and, given Adult Swim's "chill" branding, can sound pretty much like anything. Wire first started taking note of them as an avid Adult Swim fan (Family Guy and The Boondocks are among his favorite shows), and simply decided to give producing his own a try. A bump is only done when he says it is, and such a conclusion can depend on anything — his feelings, his friends' feedback, the input of his family.
Ultimately, he knows exactly what he wants to hear. "I try to make [the bumps] sound professional, but still 'out of this world,'" he says on the phone. "I think of my stuff as different from what other people make, just from the way I try to approach making it. That's just me."
Wire owes much of his distinct sound to his equally uncommon methods; unlike other producers, he works exclusively in AudioTool, a free online software with an embedded community. AudioTool is no one's FL Studio or Garageband: hosted solely within your browser, it lacks the power you'd expect from a traditional digital audio workstation software. Yet it boasts a thriving community of built-in collaborators all cutting, sampling, and building upon each other's work. One of the first projects Wire ever completed — an EP titled lost — was in conjunction with another AudioTool user named bello, who Wire had first heard on the site.
When he's not creating bumps, Wire's still playing trumpet for his high school band, or planning a collaboration album with his best friend for an as-yet unrecorded project entitled LZCIFZR. And in the case that he ever does make it onto Adult Swim, he's got more goals to aim for beyond that.
"I want to collaborate with Martin Garrix, or just one of the good EDM artists," he says. "Collaborate on a track, play big festivals, stuff like that." His other projects include an collection of all of his Adult Swim bumps, an animated show set to LZCIFZR tracks, and a remix album of another of his EDM favorites, Galantis. Whatever will happen will do so at his own pace, of course. "One step at a time" has gotten him this far. "I don't have a hard deadline on anything right now," he says. "I just want to get better, and do better."
—Michelle Ofiwe