FEATURES
Keith Secola, Pioneer of Native American Rock, on His Life in Music
By Saby Reyes-Kulkarni · April 18, 2018
In the liner notes for Keith Secola's recent career-spanning compilation, Circle, Amy Ray of the Indigo Girls writes, "Keith is like a Shakespearean character jumping out of A Midsummer Night's Dream, or a time traveler from a Tom Robbins novel." In those same notes, Doors drummer John Densmore describes him as "a magician," while U2 guitarist The Edge calls him "a downright punk rocker." A Native American rock pioneer who calls his sound "Native Americana," Secola appeared to be gaining traction during the '90s. He looks back fondly on opening for the Indigo Girls, and bonding backstage with the members of Nirvana at the 1992 edition of Denmark's Roskilde festival.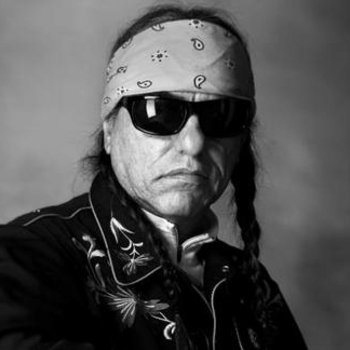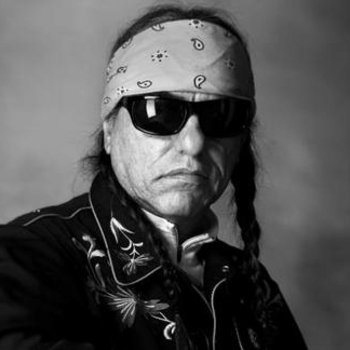 Merch for this release:
Vinyl LP, Compact Disc (CD), , T-Shirt/Apparel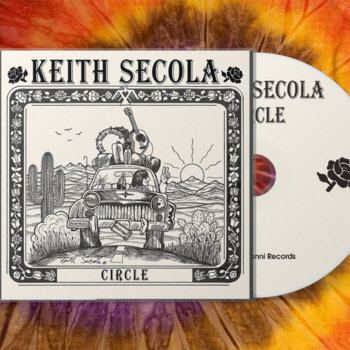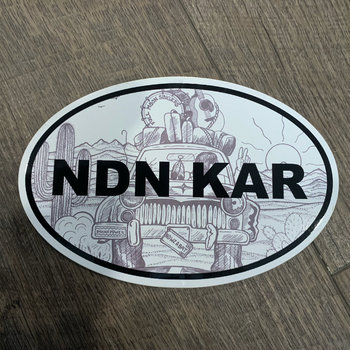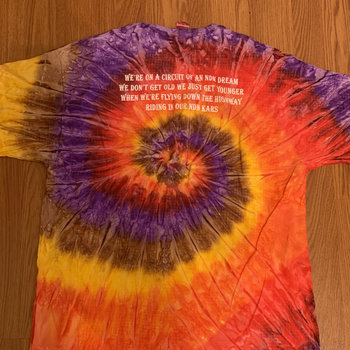 But today, Secola is perhaps most recognized for his songcraft by fellow musicians. When the Tempe, Arizona-based singer-songwriter attended a 1994 Grateful Dead show in Phoenix in 1994, he was surprised to hear his signature song, "Indian Cars," come on over the PA. He would later learn, as he made the band's acquaintance, that the song was a favorite of bandleader Jerry Garcia, who had hand-selected it as a staple of the Dead's pre-show song mix that year. Garcia wasn't alone. In the new liners, Amy Ray encapsulates Secola's appeal when she points out how disarmingly straightforward and funny Secola's songs seem on first impression.
Ray actually laughed out loud when she first heard "Indian Cars" (often stylized with the shorthand "NDN" spelling that's widely used in the Native community). Admittedly, it's clear that the song, a kind of lament over the broken-down condition of a vehicle, was meant to make audiences laugh. On reflection, however, Ray was struck by what she describes as "an overwhelming sobriety." By laughing along with the plight of the driver, the listener is unwittingly invited into Native society, a world where poverty and myriad other struggles continue to exert a heavy toll far out of view of the mainstream American consciousness.
"Indian Cars," however, never explicitly addresses these social ills, and Secola's verses barely hint at any sense of marginalization. Nevertheless, Secola's delivery—and his use of the automobile as an analogy for making due with whatever you've got—struck a chord both within and outside the Native community. Speaking by phone from his Tempe, Arizona home, Secola stresses the importance of humor in his music. Native artists, he points out, can easily find themselves caught between a stark reality and the caricature-like way that Native history is portrayed in popular culture.
"The only choice," he says wryly, "is between an angry Indian and a Disney Indian."
Merch for this release:
Vinyl LP, Compact Disc (CD), , T-Shirt/Apparel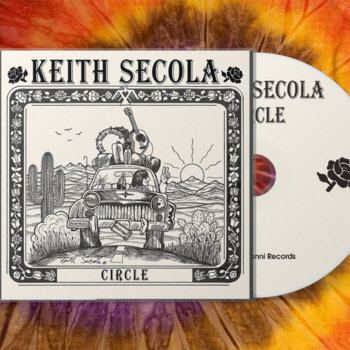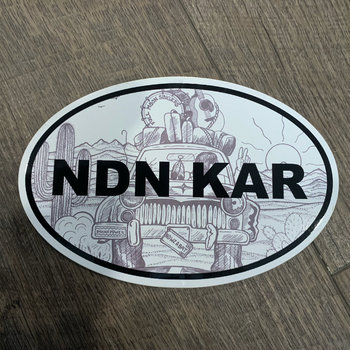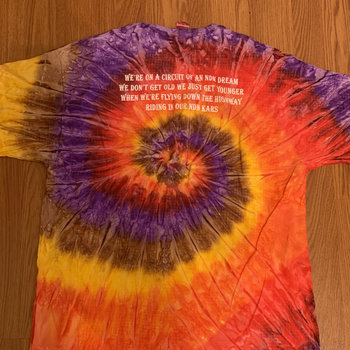 Secola's body of work cut a new path between those two constraints. When he sings "gotta make it to a powwow tonight" on "Indian Cars," a chant-like guitar line and rolling tom-toms playfully evoke familiar stereotypes. Contrast that lightness with "So Many Dreams," where Secola underscores a tribal chant with mournful acoustic guitar. Consisting of a single verse, "So Many Dreams" contains very little in the way of detail, yet the song conveys a powerful sense of loss. The chant fades out until all that's left is acoustic guitar and Secola's voice. Without being too obvious or heavy-handed, Secola has transitioned from ancient, pre-colonial North American music to the present.
It's easy to see why Secola would become something of a cult figure among Native rock fans, thanks to his unabashed love of rock 'n' roll and with his ability to work with common themes for people who relate to his background. But he wouldn't have been able to reach as many listeners as he has without the emergence of Native American radio. Since its release in 1987, "Indian Cars" has risen to an iconic status among Native listeners—somewhat analogous to the way certain classic rock anthems have become an anchoring force in mainstream pop culture.
Growing up in the '70s in a Native community in the Mesabi Iron Range of northern Minnesota, Secola discovered rock music the way so many of us do: by being introduced to bands like Black Sabbath and David Bowie via older relatives and friends. He tells an endearing story of hitchhiking to the town of Hibbing, Minnesota at the age of 18 to buy his first electric guitar: "I hitchhiked back home with it," he says. "I didn't really know any chords, but I remember stopping at my friend's and showing him my Gibson Marauder guitar and my little Fender Vibro Champ. I learned a few chords of 'Don't Fear the Reaper' by Blue Oyster Cult."
Merch for this release:
Vinyl LP, Compact Disc (CD), , T-Shirt/Apparel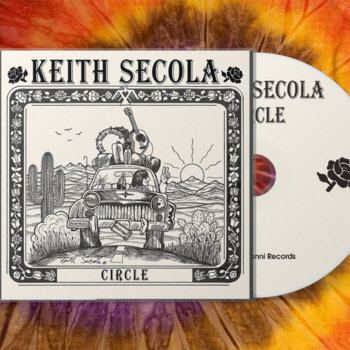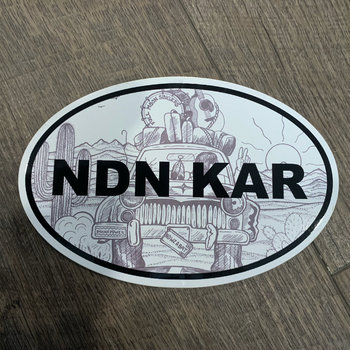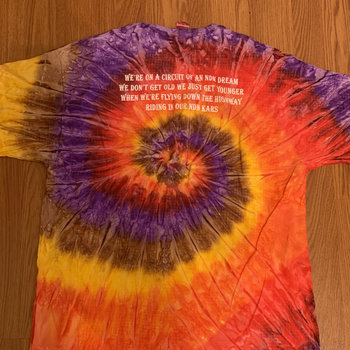 Back then, there was no Native radio station. By the time "Indian Cars" was released, Secola was aware of "maybe a handful of stations." Slowly but steadily, Native radio has grown into a vital artery of information flow for communities that have been largely underserviced by high-speed internet. Today, according to Native Public Media, there are 59 full-power, Native-owned stations throughout "Indian Country," while hundreds of other low-power stations dot North America, with yet many more affiliate stations that syndicate Native programming. Aside from broadcasting Native music, these stations serve as a lifeline for rapidly-disappearing languages and customs.
It is thanks in large part to Native radio that Secola, who is of Anishinaabe origin, is more aware of his place within the dizzying variety of Native cultures. Even Natives, he warns, can fall into the pitfall of appropriation.
"I see other artists," he says, "and as soon as they learn that they're Native American, they appropriate the sun dance. But I don't need to appropriate cultures and ceremonies from other Native tribes. I don't have to become the sun dance chief or start conducting spiritual ceremonies for people who don't use the sweat lodge. By seeing Native ceremonies from other tribes, it helps me realize I'm an outsider too, and that it's important for me to be respectful."
-Saby Reyes-Kulkarni