FEATURES
On "Consummation," Katie Von Schleicher Breaks Up With the Breakup Record
By Eric R. Danton · May 22, 2020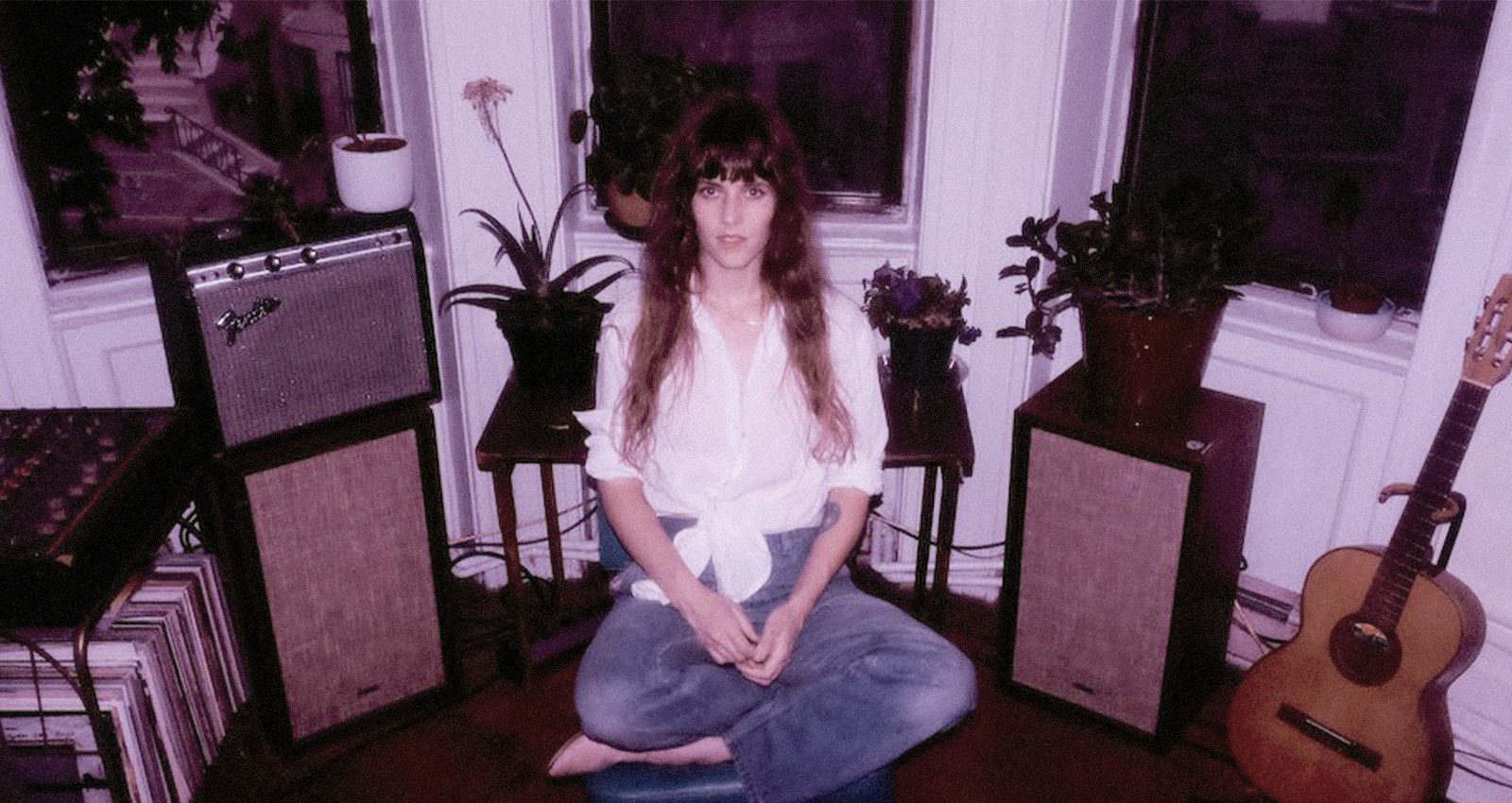 Brooklyn singer Katie Von Schleicher describes her second LP, Consummation, as a breakup record. The only thing is, she wasn't breaking up with anyone while she was writing it. "It's a super angry album, even though I sing really softly on most of it," Von Schleicher says. "It's kind of like a seething anger that doesn't know where to go."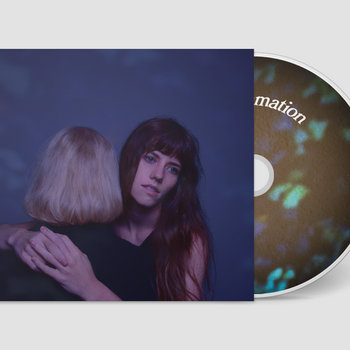 .
00:10 / 00:58
Merch for this release:
Cassette, Vinyl LP, Compact Disc (CD)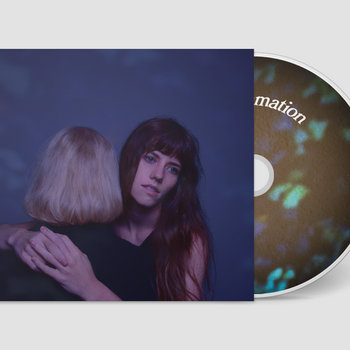 That anger crystallized late in 2017, while Von Schleicher was watching Alfred Hitchcock's 1958 film Vertigo. Von Schleicher was troubled by how the movie—starring James Stewart as a private detective who witnesses what appears to be a woman's suicide, and then falls in love with her doppelgänger—treats the leading women, both played by Kim Novak. During one scene, in a department store, Stewart's character basically forces the look-alike to try on clothing that reminds him of the woman he thinks died. Von Schleicher found the scene excruciating to watch.
"It just seemed to me like it was about abuse," says Von Schleicher, who later read an essay by the writer Rebecca Solnit making a case for how Vertigo forces women to disappear in service of a male vision of desire. "So far, that's the only place that I feel that aspect of the movie has been discussed. It felt shocking. So then I just decided that would be what the album was about before I had the songs for it."
While the movie informed the songs, Consummation isn't a concept album, or even a direct reflection of Hitchcock's thriller. Rather, Von Schleicher took an abstract approach based on her response to Vertigo. "I used the film as a guiding principle," she says. She also sorted through personal experience and stories from friends and relatives about creepy male behavior, the shame that victims often feel, and the way our culture correlates increasing age with a decrease in desirability.
"There's such a strange dynamic for women," says Von Schleicher, 33, who had an early encounter with disturbing male conduct when a musical mentor coerced her into drinking and then tried to hook up with her soon after she turned 18. "It's like all of this attention that you don't know how to handle is your problem, and the society around you is like, 'You're this object that we want to acquire.' And then even as early as 30, it flips and you start to become invisible."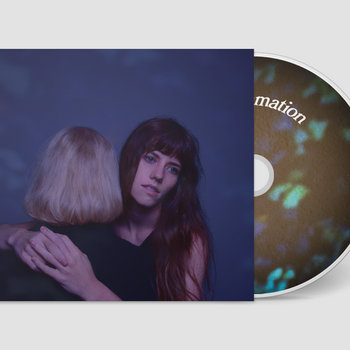 .
00:10 / 00:58
Merch for this release:
Cassette, Vinyl LP, Compact Disc (CD)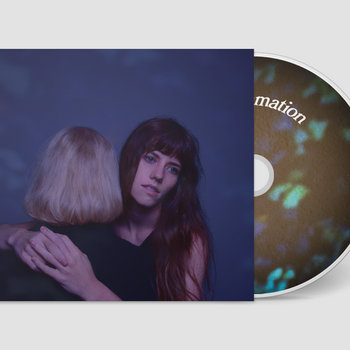 Writing Consummation was a process of expunging the anger and confusion she had built up. "It really comes out in a song like 'Brutality,' which is noir and dramatic," Von Schleicher says. With staticky electric guitars, clanking percussion and swells of foreboding synthesizers, "Brutality" is one of the more unsettling songs on the album. Yet high drama wasn't Von Schleicher's goal in making Consummation, which she also produced. She was more intent on pushing past the piano-ballad comfort zone of her compelling 2017 album Shitty Hits, her first LP as a solo artist after a "mini-album" in 2015. She's also a member of the Americana group Wilder Maker, and has toured as part of indie-folk singer Lady Lamb's band.
On "Wheel," Von Schleicher's experimentation results in a hypnotic, Krautrock-like rhythm that she tops with ribbons of snarling electric guitar and synthesizers. She unleashes her vocal power on "Loud," a bouncy new-wave banger that pushes her voice toward the top of her range over layers of keyboards and percussion. Later, on "Power," a programmed drumbeat clacks along implacably while a bassline in the background adds subtle movement beneath a mix of flaring synths and robust electric guitar.
"She's expanding her abilities in a way that's fun to watch, and to be a part of," says Julian Fader of Ava Luna, who has played drums with Von Schleicher since shortly after she released Bleaksploitation in 2015. "She's one of my favorite people to work closely with. She'll let me know when something's right and something's wrong, she's not wishy-washy. She knows what she likes."
Along with pushing herself musically, and exploring her reaction to a movie she found distressing, writing songs for Consummation was also an escape for Von Schleicher, who was in an emotionally unhealthy relationship she wasn't sure how to end. "The album was this fantasy world where I was actualizing something I couldn't actualize in my life," she says. "And I began to have this sense of dread as I was finishing writing it, like, 'Well, I know I can't put this out and stay in that relationship.'"
Having since extricated herself, Von Schleicher is reflective about the experience, to a point. She's also ready to focus on something else. "I would really like next time to not talk about a relationship in an album," she says. "I think that's a solid goal."