FEATURES
Kaitlyn Aurelia Smith Finds Her Inner "Kid"
By Sasha Geffen · Photos by Faith Silva · October 02, 2017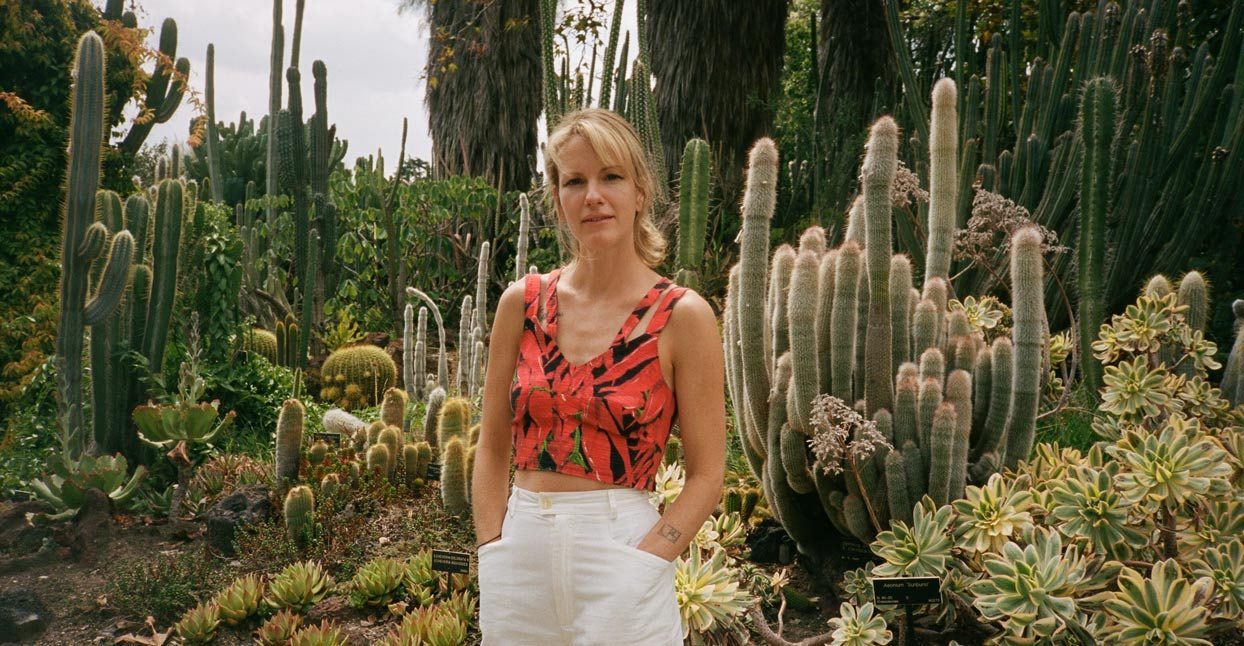 When Kaitlyn Aurelia Smith woke up from nightmares as a kid, her mother would play her Enya to ease her back to sleep. She learned early in life how music could change the mood of a room, transform it from a dark place crawling with terrors to a safe cocoon. Even now, she's comforted by hearing the music her parents would listen to when she was young—her mom's Enya records, her dad's Paul Simon records. "That's one of the reasons I pursued making music," she tells me over the phone from Los Angeles as she's gearing up for a European tour. "I realized how much of a difference music made for me when I was younger. I could feel scared, but if I put on music, it would be different. I just loved that you could totally color your environment."
Smith's fascination with music's energetic potential led her to learning ProTools at 16, and then to study classical guitar at Berklee College in Boston, and then to fall in love with the modular synthesizer system she still uses today. After graduating from college, Smith returned to her hometown of Orcas, Washington, an island in San Juan County with a population just under 5,000. There, a neighbor lent her a Buchla 100 synth, a rare analog instrument whose individually tunable keys allow for lots of customization and experimentation. The system enabled her to develop the vibrant, effervescent sound that's become her hallmark on albums like 2015's Euclid, 2016's EARS, and this year's forthcoming The Kid.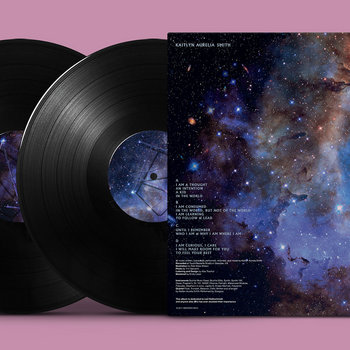 .
00:10 / 00:58
Merch for this release:
2 x Vinyl LP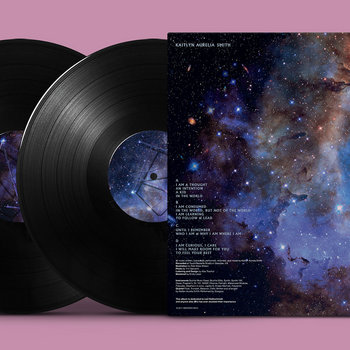 Her most ebullient record to date, The Kid follows the narrative of a human life from birth until death, from innocence and solipsism to awareness of the broader world. Smith's voice is more present than ever on the album, though like on her earlier work, it's still filtered and shifted to better fit into the sparkling fabric she weaves with her synthesizers. While her singing can be heard through much of her recent music, Smith has never considered herself a vocalist—her voice is just another instrument she uses to manifest her ideas. "The name that I do resonate with is 'composer,'" she says. "That for me encompasses all instruments, and just being excited about constantly changing with the medium I'm using. To me, a composer listens for what's needed in the moment, what will be the right thing to bring out the right personality and the right quality to execute an intention behind a piece."
Smith felt drawn to the idea of tracing a human life through music after she experienced the death of a loved one. She began listening to lectures by the British philosopher Alan Watts, whose gentle ruminations on Eastern philosophy have found their way into works like doom metal band Yob's albums, as well as the recent video game Everything—Watts is a favorite among artists for the way he explicates theories of creativity and life's interconnectivity. Smith also found her imagination sparked by the Japanese animated film The Tale of the Princess Kaguya, which tells the story of a rapidly growing girl born in a bamboo shoot who's adopted by a childless couple. "It just reconnected me to my kid energy that I'm always trying to hold onto," Smith says.
Though the album's narrative encompasses an entire human lifespan, it retains that childlike energy at its core, spilling over with bubbling arpeggios, scampering beats, and chirping melodies. The Kid teems with the kind of life that appears everywhere when you're young and the whole world is dewy with wonder. "For me, the main theme in the album is basically guarding that wonderment and that innocence in the internal kid that we all have," Smith says. "And making space and carrying it through everything." The album ends on death, but even the final track "To Feel Your Best" chases joy. Instead of mourning the eventual loss of her loved ones, Smith sings about savoring the time she still has left with them: "I wanna soak up the sight of you / That's why I stare / I'm gonna wake up one day and you won't be there."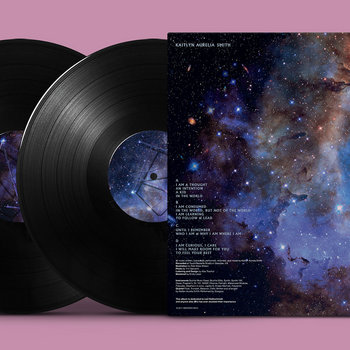 .
00:10 / 00:58
Merch for this release:
2 x Vinyl LP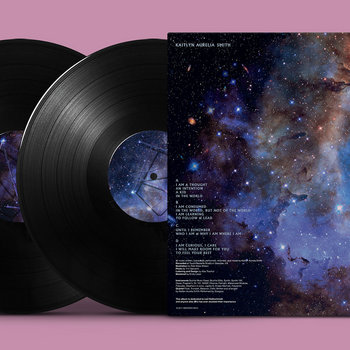 In her worldview, even the end of a lifetime is a part of life to be cherished. "The last song on the album is a song about grief and death and returning to what you came from, but to me that's also a place of joy," Smith says. "I tend to only make music that feels good for me to make. It'll be subtle emotions from a joy place."
In order to maintain access to that joyful, playful side of herself, Smith makes sure to avoid stasis in her space and in her routine. "I'll rearrange my studio, rearrange my room, try and mix things up as much as possible," she says. "It helps my creativity a lot." Lately, she's also been dancing, in classes and at home. She tells me about an improvised style of dance called Gaga, in which you keep your body moving for a whole hour in response to different word prompts like "honey" or "paper." "Dance is a really big form of play for me. I make it a priority to take a break every day and find time to dance or laugh or do something that's just for the sake of enjoying myself," she says.
Even now, she's keenly attuned to the energy of the spaces she inhabits, whether that's at home in L.A. (for now—she's been moving frequently for the last 10 years, and she's got no plans to put down roots) or on the road. "You know when you've walked into a space and you can tell that something hasn't been touched in a long time?" she asks. "I'm really sensitive to that, so I like to touch everything in my house and move it around just to give it some life feeling." If a hotel room on tour doesn't feel right, she'll bring in flowers, move things around, or leave nature sounds playing while she's out to bring the place back to life.
Both her music and the way Smith moves through the world have grown in response to the question she finds herself asking more and more as she gets older. "What's it all for, anyways? That question has come up a lot for me in the last two years," she says. "I try and make it all play. I feel really grateful that my work is a form of play for me."
-Sasha Geffen