FEATURES
On "Foreigner" Kaffe Matthews Returns to Stereo
By Andra Nikolayi · April 21, 2020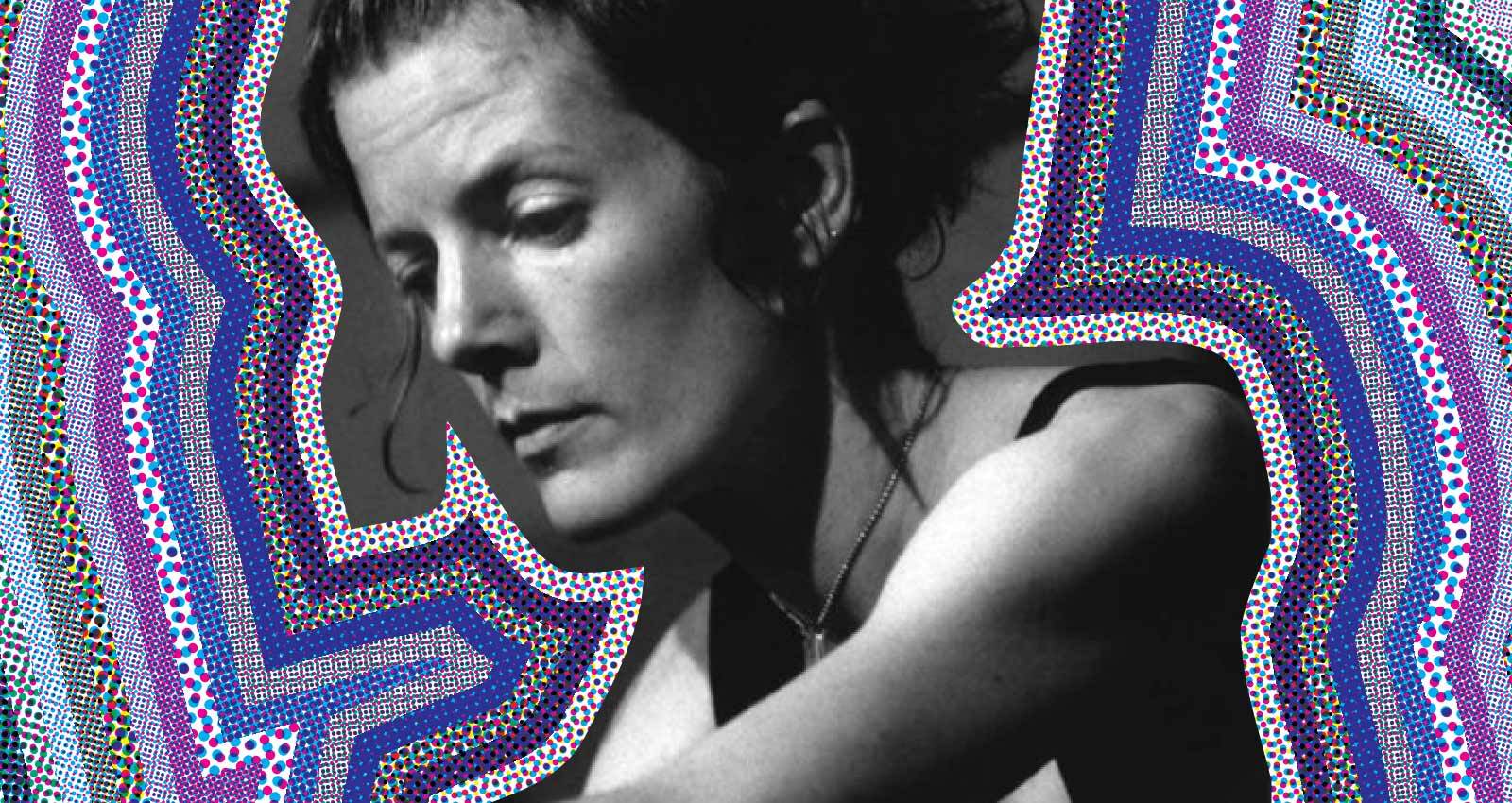 For over two decades, British composer Kaffe Matthews has explored the various ways human beings perceive and experience sound. Whether it's live improvised performances, multi-speaker set-ups, or sound art installation, her work is at once cerebral and highly intuitive, using entropy in controlled settings to generate unexpected results.
Matthews spent the '80s playing bass and percussion in the Nottingham political all-female group The Fabulous Dirt Sisters; after a few years working in an acid house production studio, she found her way to the electro-acoustic improvisation scene, becoming one of the few artists in that niche who used a laptop as a primary instrument. It wasn't long before she started collaborating with the scene's major players, including Zeena Parkins, Ikue Mori, Sachiko M, and Andy Moor. She formed The Lappetites with fellow laptop musician and poet Antye Greie-Ripatti (AGF), Éliane Radigue and Ryoko Akama and was part of Keith Rowe's free-improv supergroup M.I.M.E.O.
Her solo pieces were created using a violin and computer, and her early performances made use of both the particularities of the space as well as the audience itself. She began releasing a selection of these live improvised pieces via her imprint, Annette Works, all of them bearing whimsical titles: cd Ann (1997), cd Bea (1998), cd cécile (1999), cd dd (2001) and cd eb & flo (2003).
.
00:10 / 00:58
Merch for this release:
Vinyl LP
Matthews' latest release, Foreigner, is her first solo outing in 17 years. "I wasn't aware it had been that long," she says. "It's not like I've been sitting on my own doing nothing. I haven't released a solo album since 2003 because stereo music suddenly became irrelevant to me. I had also started to become disillusioned with the audiences I was playing to: young, white, and mostly male. I really wanted to make my music more accessible to people, and I started to make installations and make sonic furniture like sonic beds and then the sonic bikes," she says.
Foreigner is the result of a chance encounter. While working on a bike piece in Ghent in 2012, Matthews came across a 1972 Italian accordion ELKA 400 organ in a second-hand store and fell in love with the instrument. An invitation to test out new ideas at the Labor Sonor concert series (at Kunsthaus KuLe theater) in Berlin inspired Matthews to bring the heavy instrument on stage and explore a deceptively simple premise: constructing a musical scale from the word "foreigner."
The result is stunning—a two-part composition that is dense and enveloping. Its sustained drones with subtle variations bring to mind Éliane Radigue's L'île re-sonante, albeit with a more haunting tone. There are small moments of silence in the structure of both "foreigner A" and "foreigner B" that punctuate the tone variations without breaking its intensity. The record pushes the spectrum of stereo listening, creating ever-expanding sonics that seem to occupy multiple dimensions at once. "It demands you to really sit and listen if you want to get what it does," Matthews says. "And then when you do, it's really quite extraordinary. And it's happening through stereo."
Matthews's recent move to Berlin reignited her passion for performing. "It was an accident, like most of my life," she says. "In 2016, I was invited to TU University as part of the Edgar Varèse Guest Professorship in computer music program, and within two weeks of being there, I started thinking: 'What am I doing living in London?' It was as simple as that." Shortly after, chance led her to the apartment she currently occupies in Wedding, a diverse neighborhood she adores.
.
00:10 / 00:58
Merch for this release:
Vinyl LP
The experimental scene in Berlin is very active, and Matthews soon found herself going to shows almost every night. "It's actually about the practice of sitting, listening, and being deeply engaged in what other people are presenting and listening to that and being in the same space," she says. "Being inspired by other people is also being inspired by what they're doing, even though you might not necessarily enjoy it." That experience, along with setting up her studio, motivated her to get back in front of an audience again.
Rediscovering her love for performance and stereo sound has driven Matthews to reactivate her Annette Works CD series. "CD g is what I'm working on now—cd girl go-go. It's quite noise-based actually, because I'm making noise these days, quite sculptural. It will be a CD, even though I love vinyl as an object and I love the sonic aesthetic of vinyl, I generate noise digitally, it's not analogue, and so it will sound much better on CD than it would on vinyl."
Besides resurrecting the Annette Works label, she is also planning on releasing a series of organ compositions in the future. "One of the things I wanted to do as well is figure out a way to transport it so I can perform with it live. I've played a few concerts but it's quite hard to carry around", she says. While collectively experiencing live music might not be an option in the foreseeable future, Matthews is fairly optimistic, using this time to focus on her work and experiment freely. "At the moment I'm just playing. I'm in my studio every day for hours and recording a lot."