FEATURES
Joshua Abrams is a Focused Force in Jazz and Film Scoring
By Will Schube · May 16, 2017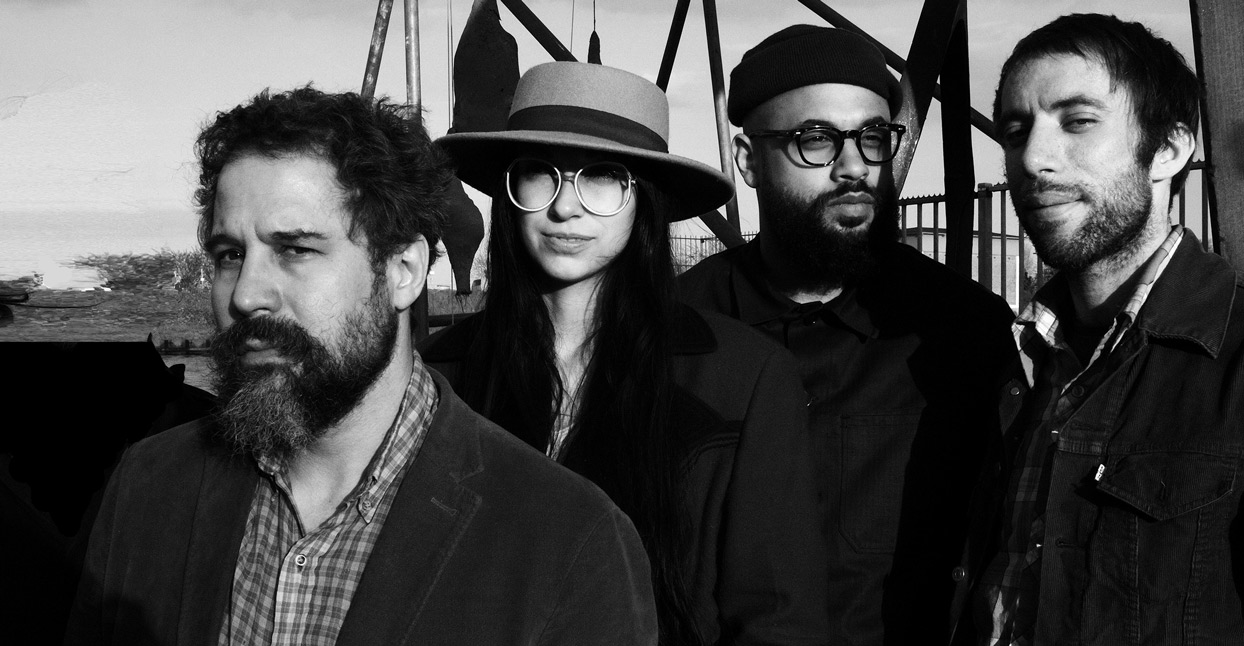 If Joshua Abrams is succeeding in jazz, it's because he's focused on three very distinct ideals: focus, continuity, and repetition. The Chicago-based bandleader has honed this particular vision of music since 2010, surrounding himself with a rotating group of players he calls the Natural Information Society. Until now, Google searches have yielded little more than "Did you mean…" suggestions, but with Abrams's latest, Simultonality, the bass player has amassed a larger following than ever before.
"We make the music we want to make, and it will do what it needs to do," Abrams states matter-of-factly. In other words, his growing popularity is a nice bonus, but the music—and how he makes it—won't change.
On Simultonality, he's joined by the same group of musicians with whom he toured in support of his previous record, marking the first time Abrams has recorded with the same group he's performed with. On past records, Abrams would assemble groups of friends to play—a hodgepodge approach that resulted in free-flowing collaboration. But on Simultonality, the cohesion is evident: The playing is sharp and confident, and anchored to a solid core. Simultonality walks an impressive line between freedom and restraint. We talked with Abrams about his early days in Chicago, Krautrock legends CAN, and the adjustments needed to make a film score.
You're from Philly but you're currently based in Chicago. How did you end up there?
Going to school. However, it was Chicago's music community that gave me my lasting education. There's such a deep history here, and the scene remains strong. It offered me a chance to learn the craft while playing gigs. It also gave me the chance to play with some elders of the music, like Fred Anderson. Hamid Drake has been a mentor and a dear friend. Jeff Parker was a strong influence and close friend. Those three people—in very different ways—helped shape my path.
I interviewed Jeff Parker a few months back, and he told me that you were the person who connected him to Eremite Records. How did your relationship with the label come about?
I had known [label founder] Michael Ehlers for a while, but mostly in passing. The fact that he even heard my music was the result of a fortuitous misunderstanding. He was moving cross-country, and I was under the impression the label was on a permanent hiatus. At the time, I was playing with Bonnie 'Prince' Billy and Michael came to the show in St. Louis. For whatever reason, we decided to do the whole set as a disco medley, something unique to that evening. The show went well, and all were in high spirits. After the show, Michael and I were hanging out, and I offered him some music for his long ride. In retrospect, I think he feared it was a pitch; he told me he had stopped the label so I didn't have any expectations when passed it to him. Ironically, on that ride, he got really into the recording and asked if he could release it on vinyl. That became the first record, and it all went from there.
What's the ethos behind your backing band, the Natural Information Society?
First, I should mention that the group is a band rather than a backing band. I include my name out front because that's how people have come to know and find my music. I write all of the music, but it is very much ensemble music, a group endeavor. A lot of the philosophy behind the group's approach is to create music that allows for simultaneous differences to coexist. We focus on collectively building sonic environments. These environments are not static, they tend to shift, but perhaps on more of a micro level.
We might reach that environment through several approaches, but that space often has a meditative quality. We often build it through rhythm and the way rhythms can shift against each other. Density, orchestration, and frequencies are all factors. There needs to be space for everything to be heard. We're weaving the music together as an ensemble, and once everyone's up to speed on a composition there's room for everyone to improvise and make choices within it. It often manifests itself as less of a solo and more collective improvisation within the framework of the music.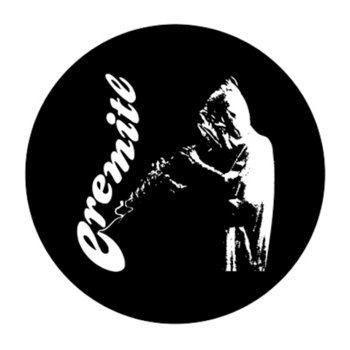 .
00:10 / 00:58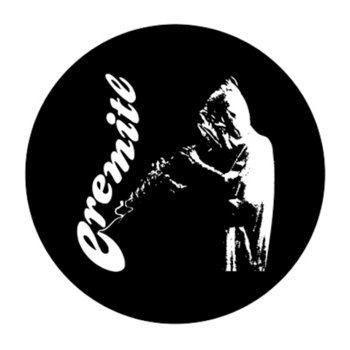 When you go into the studio to record Simultonality, do you have the songs fully composed or are the songs more sketches?
They're more composed. That said, I write compositions that are meant to have improvisation within them. It's not a static thing, but each of the pieces are composed. 'St. Cloud' was a bit looser. I had a foundational idea and went from there. Once we finish recording, I look at the music again with a different eye to make sure it feels right and see if anything needs to happen compositionally through the editing. On this record, things worked out as I'd foreseen. It featured more complete takes. But in general, once a piece is recorded, I have to look at the overall arc of the record and see what's necessary.
Do you often piece together songs in the editing process?
Not so much piece together songs as much as dubbing something out, or changing a thing or two. I might take something out of the mix or add a new element. For Simultonality, there were two sessions, and they both came either after or during a tour so the group had momentum on its side.
This is your first record where you play with your band, as opposed to matching together players from different backgrounds. Did you see any effect of that approach on the record?
For sure. It's been an evolving process. For example, the first record, Natural Information, the long piece on there is with Emmett [Kelly, guitar] and Frank [Rosaly, drums] who are also on the new record. Mikel Avery [drums] and Lisa [Alvarado, harmonium] are on the second record, Represencing, and Emmett, Lisa, and Ben Boye are on the third, Magnetoception. It's been continuing throughout, and all of these players have been with the group for a long time. But this was the first time we had the chance to get that working group in the studio. Around the same time as the first session for the record, the same lineup recorded our collaboration with Bitchin Bajas, Automaginary.
Simultonality does have less of a constructed feel going on. On Represencing, I recorded it all in my apartment and brought in different configurations of people to play. Those were almost all duets or trios, and sometimes another person would come in to do overdubs. It's a luxury to have everyone working together, and have more experience with the concept of the music. We're all friends too, and I like to think that comes through in the music.
What's it like having your music reach a bigger audience than it ever has before?
Well, that's fine in theory. It doesn't really mean anything too tangible to me—at least not yet—but I'm glad people are enjoying it. If it allows the project to play more and grow then that's fantastic. But we make the music we want to make and it will do what it needs to do.
The drums on 'Sideways Fall' play on CAN's 'Vitamin C.' It's almost a live-performed sample. What do you like about that drum pattern, and how did the idea come about to incorporate it into your music?
We were doing a string of shows opening for DJ Shadow and Cut Chemist. Around that time, I was writing this tune ['Sideways Fall'] and thought it'd work well to rock a break. Jaki's [Liebezeit, drummer of CAN] beat is an old favorite. A form of bringing back an idea that was exported across the ocean. When Hamid [Drake] heard the break, he said it made him think of Jabo Starks and Clyde Stubblefield. On the record, we're making it our own with two drummers, splitting it up. When we did that tour, we were somewhat left-field for much of the audience, but I think people dug our set—that song in particular, partially because that beat gave them a point of entry. I saw a video of people breakdancing while we were playing it in Chicago.
The music keeps evolving, so we may still play that piece, but we might do it with other rhythms now. We've been playing pieces much longer, expanding the songs; playing less material but playing each song for longer, really sinking into it.
.
00:10 / 00:58
The album ends with '2128½.' The song has a pretty cool back story. Can you speak on it a bit?
The Velvet Lounge was Fred Anderson's venue in Chicago. Every Sunday, there would be a jam session. For several years, I was in the house band for these sessions. During a six-month stretch, it seemed like every Sunday the Alice Coltrane record, Journey to Satchidananda, was on the jukebox. It almost started to become like a theme for the night. I'd hear the iconic bassline that starts the record, and in my mind it felt like the credits were rolling on an imagined film. I was going for that feeling; not the exact arc of the bassline or melody, I was just trying to capture something of this memory of the Velvet, particularly in the second half of the piece when the line comes in after the open improvisation.
Eventually, you get to Ari Brown [saxophone]. It was such an honor having him add that to the record. For those that don't know, Ari is one of the saxophone greats of Chicago. There's a strong history of the tenor saxophone here and in my opinion, he currently wears the crown. He played with Elvin Jones for at least 20 years, and he's played with countless greats. We wanted to honor Fred and the memory I had of the Velvet Lounge with this song. '2128½' is the Velvet's old address on Indiana Street. But unfortunately, now it's gone.
You scored the Roger Ebert documentary, Life Itself . How did you get involved with that project and do you approach film scoring differently from traditional composition?
I've gotten to work with [filmmaker] Steve James on three features and a few short films. I first started working with him on a film called The Interrupters. After that, he asked me to make music for Life Itself.
I don't treat it the same as working on an NIS record. The music has to serve the film, first and foremost. At the same time, I've been fortunate enough to work on films where there's room for me to exert and explore my voice. I've now done about seven of them and each one calls for something different. They also give me license to explore styles I haven't worked with or go to sonic areas I used to dwell in but don't currently have the chance to. I love that about film. In a way, the limitations free you up. It opens up possibilities.
One of your mantras is 'focus, continuity, and repetition.' Can you outline what those words mean to your music and why you find them worthy of pursuing in your work?
I think they articulate the quality of the music. It's not so much that I'm pursuing those words as those words are one way of articulating what's going on with the music. In many ways that aspiration runs counter what is currently being encouraged in our society. That's how we've decided to describe the way we focus on the music.
I like to describe our music as a sonic environment that a listener can dwell in if they are so inclined. I'm not so interested in treating it episodically, jumping around from style to style. It's more of a longer trip. For example, if you're taking a long train ride, the environment might change over time, but it's usually gradual and it's held together by the context of the train you're riding in. So even if there's a big shift, you're still viewing it from your window.
—Will Schube