FEATURES
Jordan Rakei Gets Personal on "What We Call Life"
By Ammar Kalia · September 15, 2021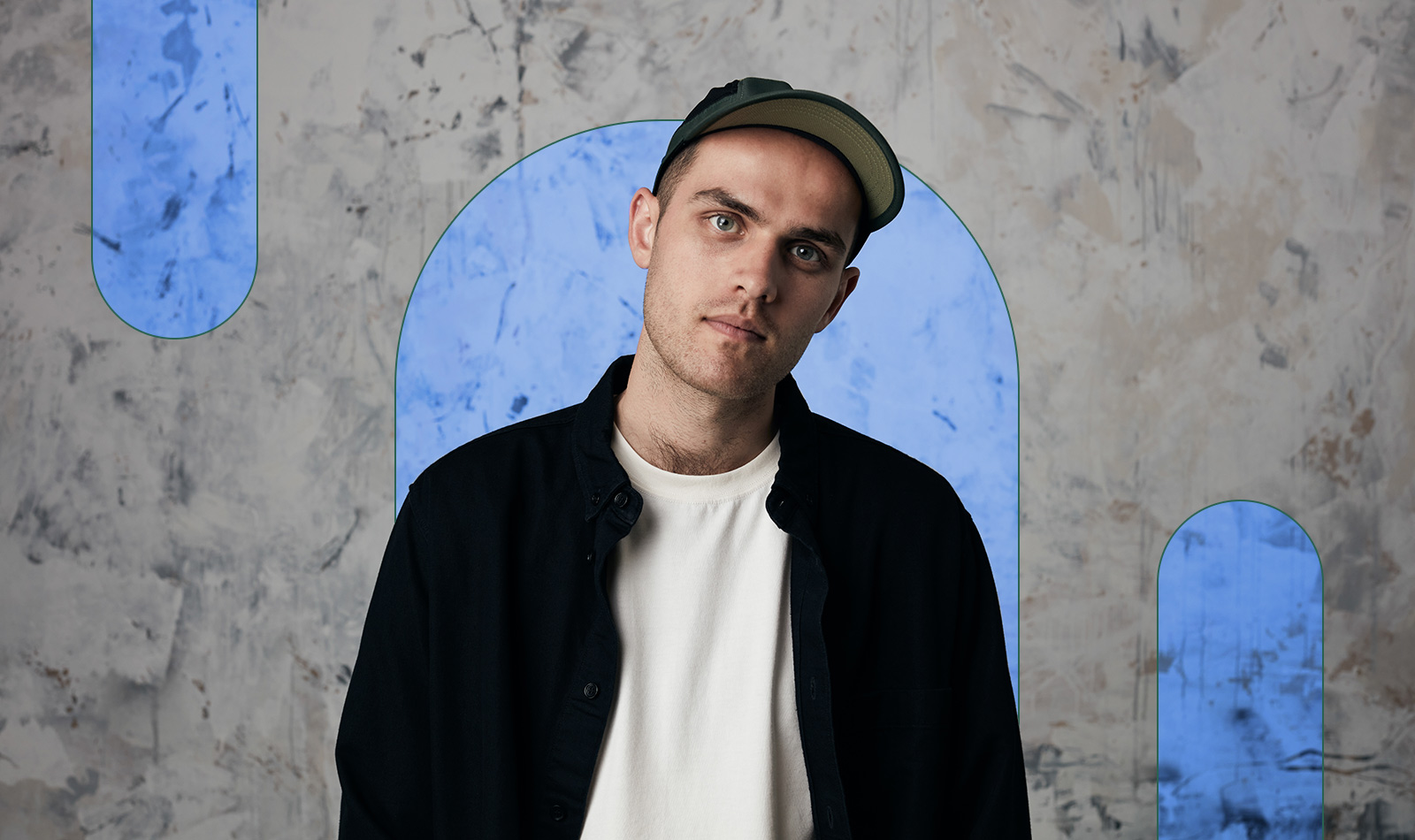 When New Zealand-born and Australia-raised musician Jordan Rakei moved to London in 2015, he set himself a goal: to release five albums before he was 30. Up to that point, the 23-year-old had built a loyal following online through the independent release of his neo soul-influenced, bedroom-produced debut EPs Franklin's Room and Groove Curse. Subsequent chatroom connections with London-based multi-instrumentalist Tom Misch and Rhythm Section International label founder Bradley Zero cemented his decision to make the move to the English capital—a city he hoped would expand his sound-world through its diasporic mix.
Merch for this release:
Vinyl LP, Compact Disc (CD)
Six years later, Rakei is a staple of the London jazz and soul scene, regularly collaborating with the likes of Misch, pianist Alfa Mist and drummer Richard Spaven, and is signed with Ninja Tune. He is releasing his fourth album, and with his 2020 LP Small Moments under his house music alias Dan Kye, he has hit his five-record goal—and he's only 29.
"Sitting on music just doesn't work for me because I'm always interested in new sounds," a sprightly Rakei says over video call from the London home he shares with his wife and their golden retriever Marnie. "If you have a body of work that fits together, even if there are elements you'd want to change later, it's better to get these chapters of your life out, rather than try and deliver a 'perfect' album once every five years, since you'll never be happy with that anyway."
This isn't a quantity-over-quality concept, as Rakei's creative output since his 2016 debut Cloak has artfully encompassed everything from D'Angelo's heady sonic intimacy to James Blake-referencing warm electronics, J Dilla's MPC swing, and involved lyrics—all written and co-produced by himself. "I always set out to write each album around a particular lyrical concept," Rakei says. Nowhere is this more apparent than on his last record, 2019's Origin, which centered its lyrics on the ominous future of technological advancement within dense arrangements of syncopated R&B and falsetto melodies.
Merch for this release:
Vinyl LP, Compact Disc (CD)
For his latest release, What We Call Life, Rakei has a new concept, and it's far more personal: therapy. Having experimented with meditation since he was 20 and realizing it loosened up his creative process, Rakei decided to attend therapy in 2019 as another means of exploring his psyche. "I went to therapy like an experiment," he says. "I wanted to see if I could be happier, then my therapist started asking me difficult questions and I realized I had all these demons."
After ensuing sessions, Rakei was left with new perspectives on his life growing up as the middle child of three fiercely competitive brothers and divorced parents, as well as reckoning with his mixed heritage, since his father is a Pacific Islander. "I wanted to incorporate the experience of going to therapy in the new album," he explains. "Each song is an anecdote on the things that I have learned, since therapy is realizing that there's an explanation for all of your deficiencies. You develop so much empathy, and I hope this music makes listeners self-reflect and become more understanding too."
The result is 10 startlingly immersive compositions, tackling everything from finding your place among divorced parents ("Family"), to reconciling dashed hopes for the future ("What We Call Life"), and stepping into your own vulnerability ("Unguarded"). Musically, Rakei is in uncharted territory, modulating his voice to reach Björk-esque abstractions on "Clouds," as well as integrating fractal Radiohead-style codas on extended tracks like "The Flood."
"I'm going into musical areas I've never explored because a lot of these songs were just poems I brought to the band," he explains. Over two weeks in late 2019 and early 2020, the musicians recorded 25 tracks in a South Wales studio that Rakei then edited and over-dubbed afterwards at home. "We recorded the music, which could have been the album in itself, but I wanted it to be almost hyper-produced, to be remixed to really highlight all these different moments of spontaneous creativity," he says.
Merch for this release:
Vinyl LP, Compact Disc (CD)
Now that it is ready to be released, is he nervous about the reaction from his family listening to such personal material? "I'm really proud to be able to speak so vulnerably," he says, "since I'm a non-confrontational person, so this is a new way to express myself to them. Luckily, they're happy that I can be so open."
With his 30th birthday approaching and his five records out in the world, Rakei is still setting himself new goals—namely, "always making new music" and planning a visit home, since the pandemic means Australian borders are still closed. Until then, What We Call Life plays like an extended love letter to his distant family. And it is loving in the way families so often are: uncompromising, complicated, and true.