FEATURES
On "Tokorats," Jonti Spins Personal Pain Into Resonant Triumph
By Will Schube · November 21, 2017
There are two starkly different versions of Jonti's new album, Tokorats. There's the album you'll hear, available now via Stones Throw, and there's the album no one will. Back in 2011, after Jonti released both his debut full-length Twirligig and Sine & Moon—an album of refined four-track recordings, originally debuted on a Stones Throw podcast—the Australia-based musician attempted to create Twirligig's sister record, a companion piece of sorts. But where Twirligig exists in quick spurts—short songs, jam-packed with ideas—Tokorats was meant to be exploratory, a different beast built from the same structure.
"I thought it was gonna be a quick record released shortly after Twirligig," he says. "But then, I released Twirligig, and it just seemed like I needed to find some change to build up the sound again. I needed to work a bit more and look a bit deeper." While Sine & Moon, which followed Twirligig, is technically an official Jonti release, its laid-back tone and homespun sound—it's culled from tracks Jonti recorded before and around the release of Twirligig—makes it feel more like a demo.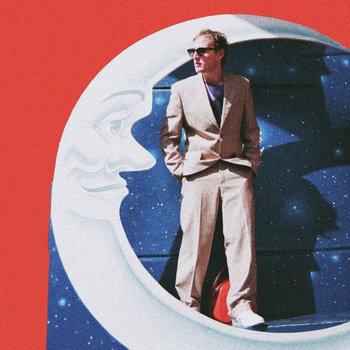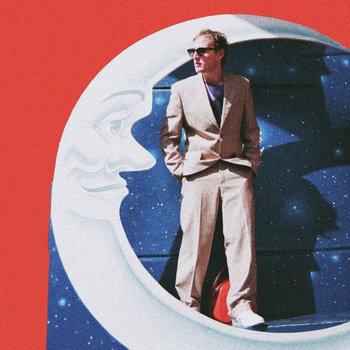 Merch for this release:
2 x Vinyl LP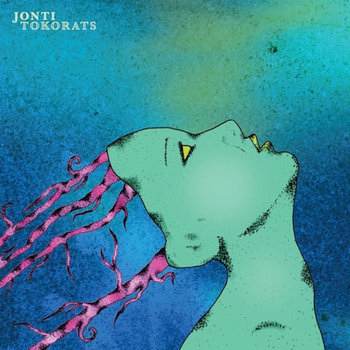 The process of creating Tokorats involved hundreds of demos, sketches, and do-overs. Jonti had a version of the album in the bag shortly after Twirligig, which established the musician as an exciting up-and-comer on Stones Throw's predominantly hip-hop-leaning roster. That album was a warped take on psychedelic pop—a little bit of the Beach Boys, some Sgt. Pepper's era Beatles, held together by the influence of hip-hop producers like J Dilla and Madlib.
For Tokorats, Jonti's goal was to build on the song fragments and quick-bursting ideas that populated Twirligig, but to evolve them into something bigger. If his debut was a focused portrait, Tokorats was meant to be an impressionistic landscape. "I was just trying to open up my world sonically," he says. "I wanted more space. I wanted the songs to be longer, to open up and spread out, flowing without sharp turns. I was trying to do a bunch of different stuff."
That urge to explore only grew after Jonti took the initial Tokorats demos out on the road. Touring the world as an opener for Gotye, Jonti would play the new songs every night, and, after his set, watch the way the crowd responded to the headliner's music. What he saw and experienced pushed him to explore something that was both more expansive and more optimistic. "I was playing with all of these amazing acts and I didn't really feel like I was adding anything," he says. "I couldn't seem to get the music to translate to those environments. I eventually realized that I had to take a step back and rethink where I was headed with music."
That pause allowed Jonti to re-evaluate his purpose as a musician. The world around him was clouded with negativity and hate, and his first version of Tokorats began to feel more noise in an already caustic conversation. "The original [Tokorats] is very aggressive, a lot more sinister. It's a lot more bitter," he says. "I really felt uncomfortable putting that out there, so I wanted to make something that I felt was adding something in the right direction, energy-wise."
Merch for this release:
2 x Vinyl LP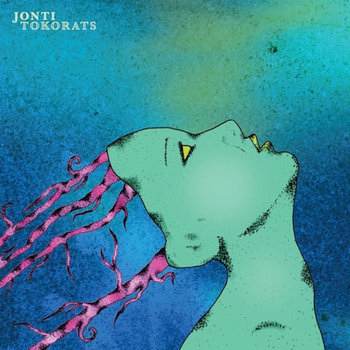 Tokorats is, ultimately, a hopeful record, even if the lyrics don't always reflect that sentiment. According to Jonti, the album's first single, "Sleeping & Falling," "was about a breakup; a long-distance relationship that didn't work. But you can hear my ex's voice in there." Instead of being a mournful ode to love lost, the song instead scans as a testament to the power of human change and growth. It's bittersweet—change always is—but instead of dwelling on the darkness, that song—and Tokorats as a whole—takes self-examination seriously.
"Every song has some weird meaning for a family member or something," he says. "If you knew what was happening, it'd make a lot more sense." With Tokorats, Jonti leaves just enough mystery to remain interesting, but shares enough to make the album his most introspective, and his most human It's insular yet expansive, lonely yet embracing. It was a long time coming, but, ultimately, for both artist and audience, it was worth the wait. "It took a few years but I got it to a finish point," he says, concluding, "And I was pretty proud of it."
—Will Schube