FEATURES
Joker's Rave Roots Are Showing
By Joe Muggs · May 10, 2018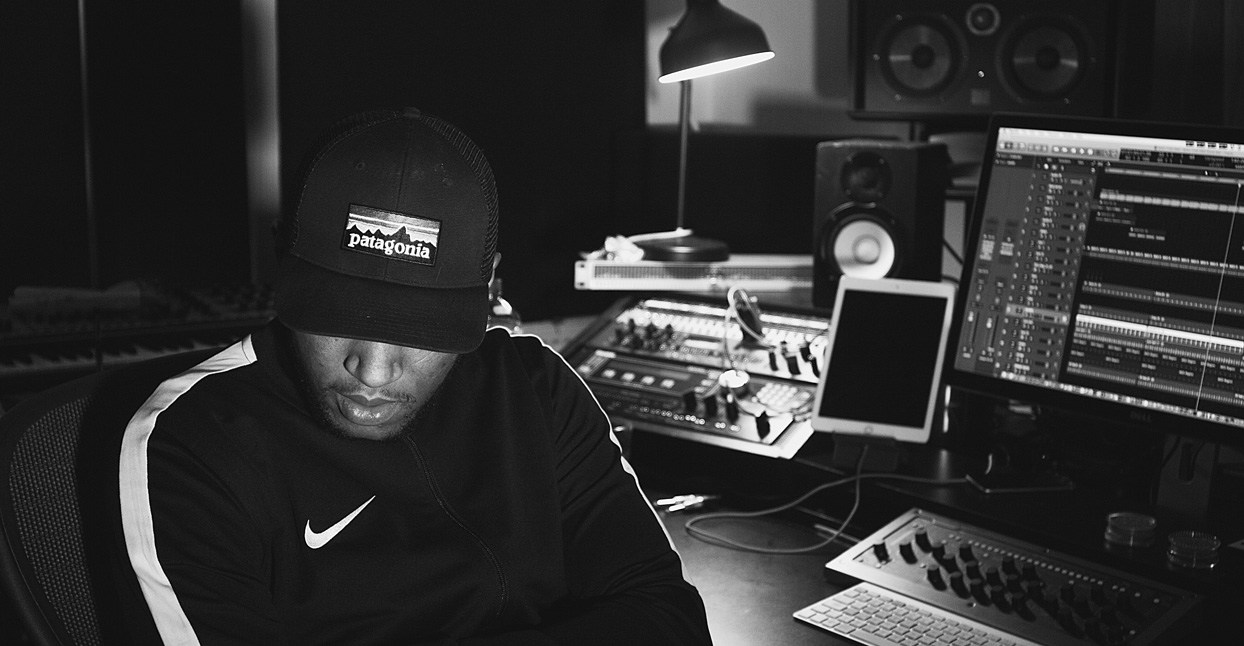 For someone with one of the most distinctive sounds in all of club music, and with over a decade of DJ-ing legendary raves, Liam McLean, aka Joker, can seem very unsure of himself.
"I don't know if people really get what I do," he says, his soft Bristol accent adding to his thoughtful tone, "or I mean, I'm still working out how to get it over to people." McLean relates how he sent "Boat," a track from the new series of EPs celebrating 10 years of his Kapsize label, to Dutch bass music giants Noisia, and they responded with a jovial comment about his "very unmistakable sound." "I thought, wow, OK," he says, "I'd thought I was doing something different on this one, but yeah it is very me, I guess I'm always very me. Sometimes I don't even realize I'm doing it until someone outside points it out."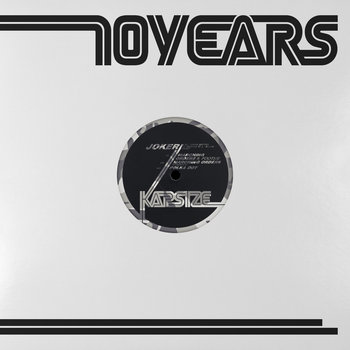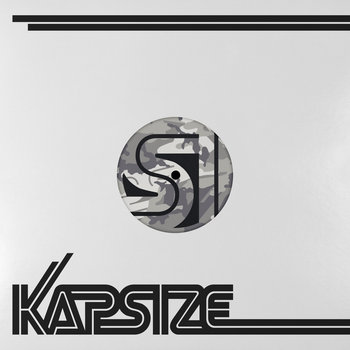 .
00:10 / 00:58
Merch for this release:
Other Vinyl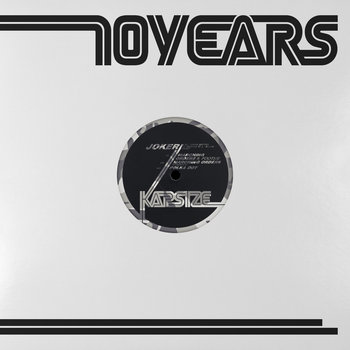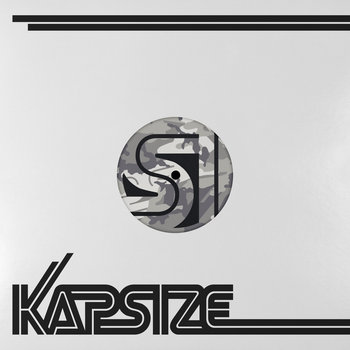 As a Bristol schoolkid during the first flush of grime, McLean fell in obsessive love with its productions, and especially the synth tonality of "what Wiley, Geeneus, Wizbit, [and] Skepta were doing." Like so many, he tried to emulate them, initially using rickety PCs salvaged from skips and hacked to improve their audio performance. It wasn't just technical aptitude that set him apart from other budding producers, though: one of his closest friends' dads was Bristol jungle/drum & bass legend Roni Size, and McLean was able to see his studio, full of real deal synths, effects, and mixers—"so straight away I knew that there was loads more than what you could do with a laptop or whatever."
He found success out of the gate with his first records—heavy grime instrumentals with huge funk synth hooks, inspired by modern R&B but inadvertently echoing classic P-funk and electro that were picked up by local dubstep DJs like Pinch. Grime was still seen as "a London thing," but Bristol's dubsteppers accepted him as one of their own. From 2007 to 2009, the dubstep scene was in an exponential growth phase, and McLean, not even out of his teens, found himself swept up by a wave of media and popular attention on both sides of the Atlantic along with dubstep stars like Skream, Benga, Caspa, and Rusko. "I kind of liked the raves," he says with characteristic understatement, "but I didn't really understand it because I really wasn't making dubstep." Raves paid handsomely, though, and he spent heavily on his twin passions, synthesizers, and motorbikes.
At the peak of dubstep's success, he was signed to international indie 4AD for one album, The Vision (2011), which covered a lot of bases—indie rock, R&B, rap, and pop as well as grime and rave. While certain tracks shone, and were even better on the instrumental EP that followed it, The Vision pulled him in too many different directions. But perhaps his unwillingness to identify with one established sound, as well as his emotional distance from his dubstep fame, set him in good stead for when the scene crashed and burned circa 2012-13. In other words, "the bookings dried up a bit," but he remained in demand in the States: the ever-increasing heft and gloss of his productions as his studio got bigger and bigger endeared him to the wider EDM scene, with fans often seeing him in the same bracket as master technicians like Noisia and Amon Tobin. "I don't know if I've changed or not, really," he says. "Like, I'm still doing the same, it's still grime, I still like R&B, I still like quite cheesy stuff. I can do more different things in the studio, I've learned how to use the stuff in it, but I feel like I'm doing what I've always done, too, if that makes any sense?"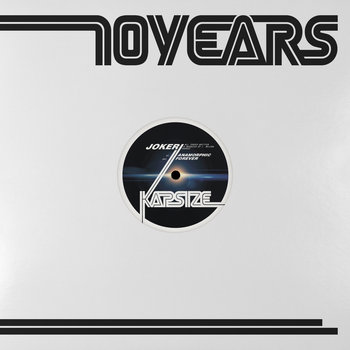 .
00:10 / 00:58
Merch for this release:
Other Vinyl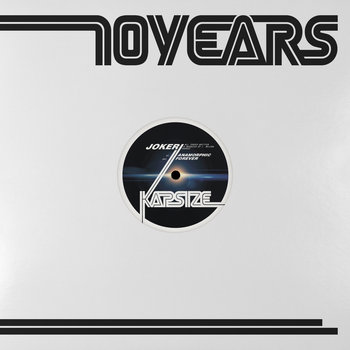 In fact, on the Kapsize 10th anniversary EPs, there is a huge variety of music. The appearance of London grime original Footsie on "Marching Orders" underlines just how menacing Joker beats can still be. The ambient track "Forever" both echoes the art-experimental sounds of musicians like Ben Frost and begs the question of why McLean hasn't been snapped up for Hollywood soundtracks (he says, "Really, I want to make my own visuals… maybe that would help people understand what I'm doing"). Meanwhile, its half-brother "Anamorphic" ("I slowed down things from one track to make the other, then put things back from that in the original, like a huge back-and-forth going on") seems to compress a whole prog rock album into a rave-ready seven minutes. "Boat," as Noisia said, is unmistakably Joker even as it mashes jazz-fusion, go-go, and complete abstraction into classic grime.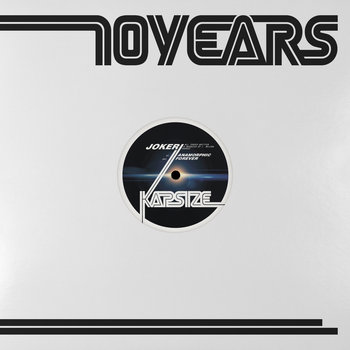 .
00:10 / 00:58
Merch for this release:
Other Vinyl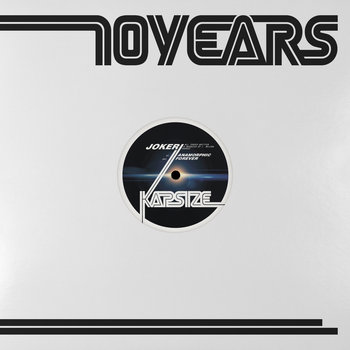 McLean's tracks are constantly different, but consistently revisit the same elements that fed into those first bangers that seemed to appear out of nowhere, and still sound like nothing else from that era: "Stuck in the System"; "Holly Brook Park"; "Purple City."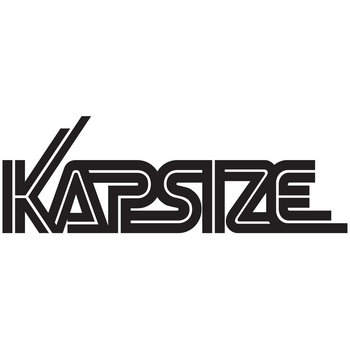 .
00:10 / 00:58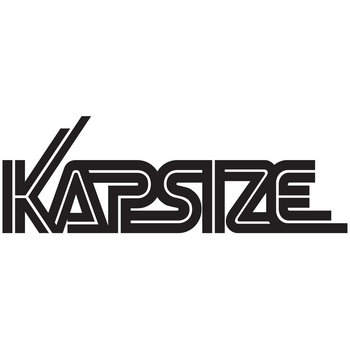 Maybe McLean is right, maybe the world doesn't really get what he's about yet: for all the respect he has in various scenes, he remains fundamentally a musical misfit. Quizzed again on whether he can sum up what he does beyond the sum of his influences, he says, "Honestly, I can't really say. I find it hard talking about music, that's why I make music! But I guess I do understand what I'm doing in my head better now. I feel like I've got the hang of it—like I've got to the end of Stage One but I've still got to get other people to understand it!"
-Joe Muggs