FEATURES
The Wild Story of JODI, Paraguay's Lo-Fi Pop Outsiders
By Maria Barrios · July 13, 2021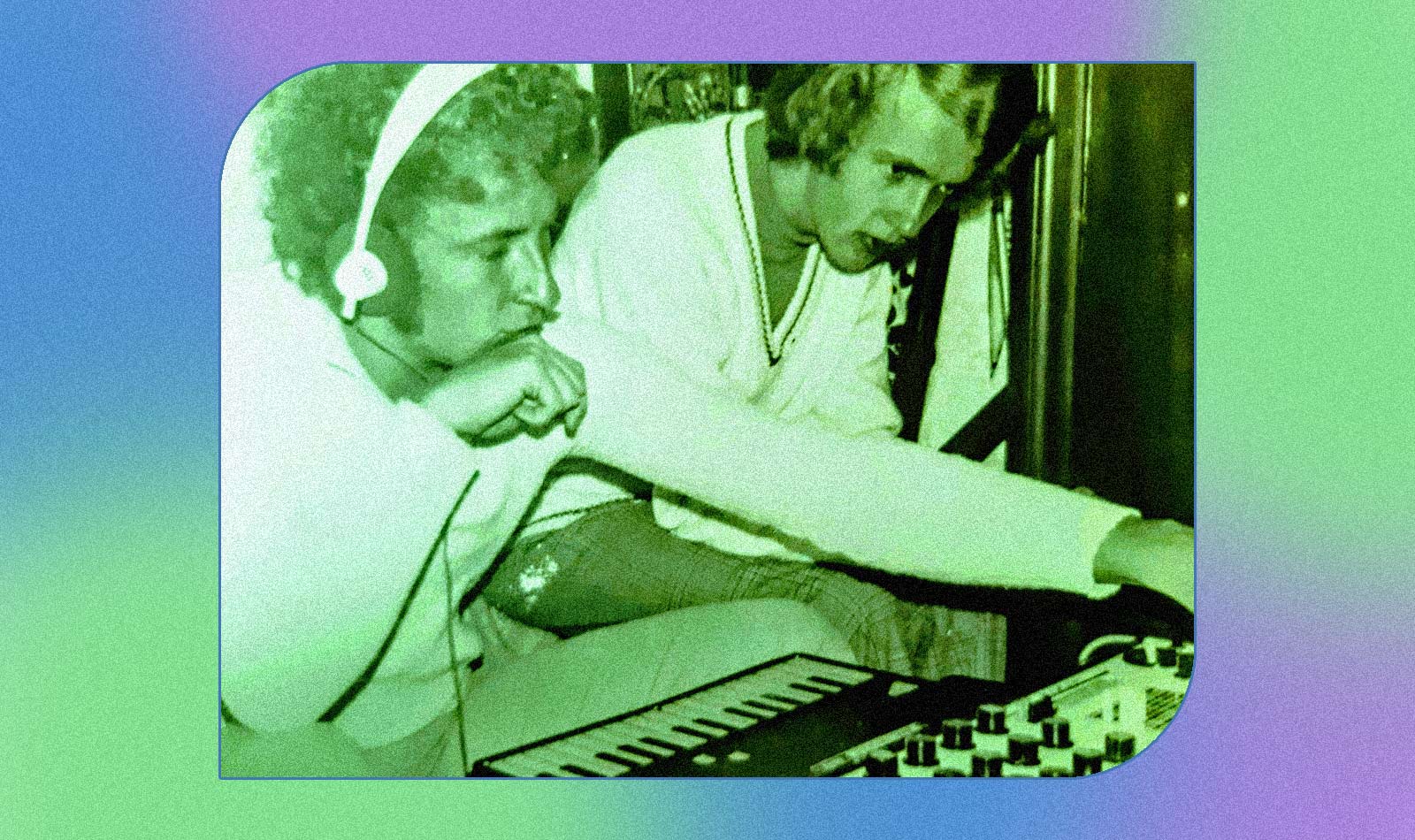 "The origin of music was rhythm, that's what we were taught," read the cover of a curious EP released in Paraguay in 1969. Decorated with drawings of smiling bunnies and photos of the band members, Lo Más Nuevo was The Rabbits' first and only album. For brothers Jörn and Dirk Wenger, who started the band as teenagers, that four track EP was the beginning of a long career in musical experimentation. "We've always been studio rats," says Jörn Wenger from his home studio in Asunción, Paraguay. "Back then we had no TV or anything, so we spent hours and hours holed up recording."
Disenchanted with adolescent pop and the prospect of playing school dances, Jörn and Dirk started writing their own material under a new name, JODI. Encouraged by their father and grandfather, who were also musicians, Jörn and Dirk honed their skills as multi-instrumentalists: Jörn played guitar, bass, and piano, and Dirk was in charge of playing drums and percussion. After leaving The Rabbits, the brothers worked on the songs that went into JODI's first album, Pops de Vanguardia, which they released independently in 1971.

.
00:10 / 00:58
"Our first album went unnoticed," explains Wenger. "I still have some of the reviews and they were… harsh." One of those reviews, according to Wenger, compared the album to a "Russian salad," implying that the musician's eclectic choices in sound were unintelligible to the listener. Paraguay's music scene, which mostly favored dance orchestras, was not prepared for JODI's bold guitar riffs, syncopated organ rhythms, and surreal narratives. Like many other psychedelic rock bands that emerged in Latin America during the late '60s, such as Os Mutantes, Traffic Sound, and The Knacks, JODI was ahead of its time. In a country living under an authoritarian regime, their commercial appeal and opportunities were limited. Far from giving up, Jörn and Dirk decided to shop JODI's music to labels outside of Paraguay.
"Having a physical copy of our (early) material allowed us to keep moving," says Wenger. "So, in '72, we signed with EMI-Odeon, in Argentina." JODI's contract with EMI, despite allowing Jörn and Dirk to temporarily live off of music, came with major changes to the group's creative output. "EMI asked us to change our name from JODI to 'IODI' and we had to pretend we were into playing romantic songs," recalls Wenger. "But I kept working privately on JODI and made the type of music EMI didn't care for."
As Jörn and Dirk kept delving into their own personal brand of garage, psych funk, and jangle pop, EMI profited from their major hit, a ballad called "Pienso en Ti." Placing the group on top of the local charts for 30 consecutive weeks, "Pienso en Ti" allowed Jörn and Dirk to dictate the remainder of their contract with EMI. They continued recording exclusively at their home studio and, in their 8 years with the label, they managed to never play live.
Amused, Wenger recalls one instance in which EMI pushed them to play at a famous radio show called Modart en la Noche. "The radio host asked me to sing a verse from 'Pienso en Ti' and I said 'I don't play live,'" says Wenger. "So he asked me if I needed anything and I asked for a piano, not knowing they actually had one." When the piano was brought into the room, Jörn looked at his brother and they walked out of the studio. "The label hated that," reflects Wenger, "but we were transgressive—it wasn't always good."
The outsider music JODI made during their time with EMI would later find its place on the compilation Pop Espontáneo released in 2018 by Catalonian label Guerssen Records.
.
00:10 / 00:58
"Pop Espontáneo has some folk, lo-fi, primitive and sophisticated sounds," says Wenger. "Our music was about not creating through a rigid set of rules; we wanted to play freely and without restrictions." Through this reissue, JODI established a relationship with a modern record label and found a new audience, decades later. With the help of Argentine DJ and record collector Eduardo Pietruzcyk, Wenger chose ten archival tracks for a new LP that captured just how outrageous JODI's sound could be. "Our new release, Alarm In The Jungle, was like a gift from above," says Wenger. "I thought we wouldn't release any more records."
"Alarm In The Jungle is really, really wild," laughs Wenger. "Many of the tracks are very suggestive and were not published in the '70s because my dad did not approve." With titles such as "My Sexwoman," "Touch Me," and "Please Let Me Be Your Doctor," plus funky guitar licks and provocative falsetto overdubs, it isn't hard to see why the songs were kept under lock and key. By processing their instruments through synthesizers, JODI achieved the versatile sound on songs like "Breakfast with Venus," which, Wenger says, "sounds modern, but at the same time still has a '70s vibe."
Revitalized by their new association with Guerssen Records, JODI is finally sending their insular and esoteric sounds far beyond the borders of Paraguay. Alarm In The Jungle gives the listener a window into the vivid world of an immensely creative family. Expanding on the making of this new release, Wenger says, "Until this very day, I have a big passion for music. Recovering and working on these tracks again took me to another dimension." After all these years, Wenger still remains true to his goal of making "spontaneous music." At the end of the day, JODI is still all about having fun.