FEATURES
Joan Shelley's Music Cuts Through the Chaos of Daily Life
By Sam Sodomsky · April 25, 2017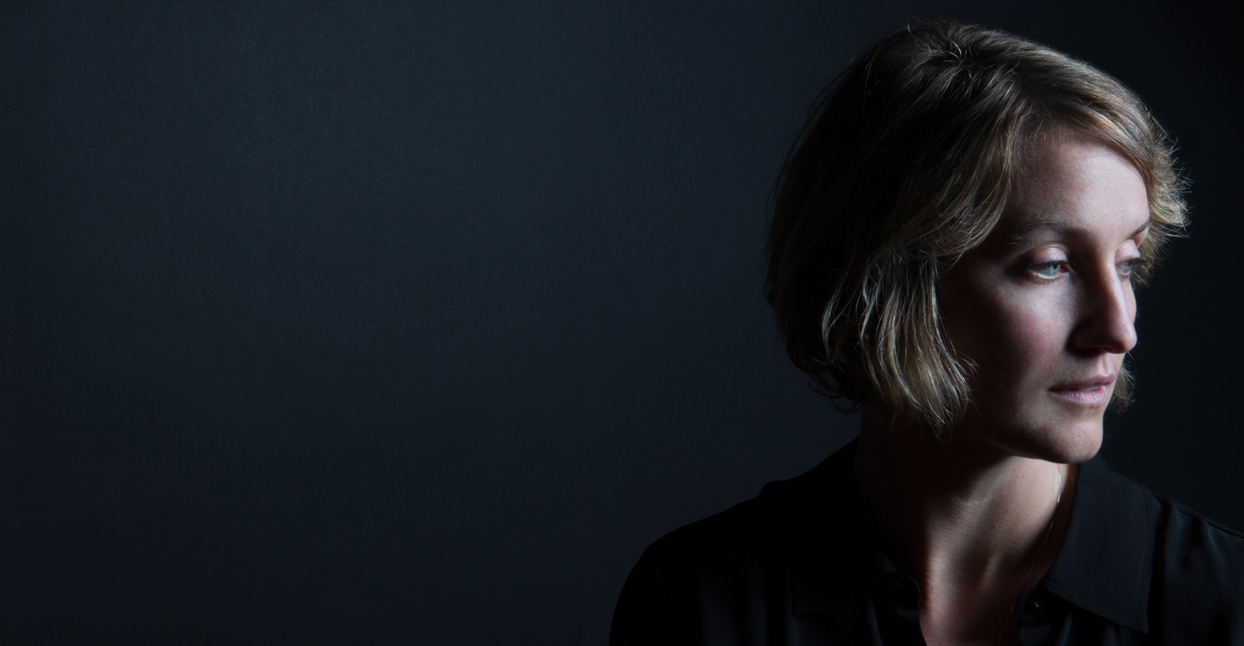 When Joan Shelley performed with Wilco at New York's Beacon Theatre this March, she stood huddled on the corner of the massive stage alongside collaborator Nathan Salsburg. Beneath Wilco's elaborate backdrop of trees and foliage, the pair might have even appeared, from certain angles, as one body, their instruments (Salsburg on guitar, Shelley alternating between guitar and banjo), overlapping both physically and sonically. And if their tightknit music and cozy positioning on stage didn't already indicate a sense of intimacy, Shelley closed the set—which highlighted tracks from her extraordinary new self-titled album—with a traditional folk song, sans accompaniment and sans microphone. As Shelley stepped to the front of the stage to sing "Darling Don't You Know That's Wrong," the audience became a part of her small circle.
It was a fitting gesture from an artist who describes her music as "the quickest way from me to another person," whose every word seems to be chosen as a way to cut through the chaos of daily life. "It's coming to the people instead of people coming to you," she says of the a capella performance: "As a singer, it's asking more from my body in order to physically do it—to turn up what you're doing, and step outside the barrier of technology." It makes sense that Shelley sees technology as a hurdle and not a tool. As she's evolved as a songwriter, her songs have become more unadorned and powerful. Her two previous records on Philadelphia label No Quarter—2014's Electric Ursa and the following year's Over and Even—each represented massive steps forward through the deeper refinement of her craft. If you carve out a place to listen, her music fills the space around you.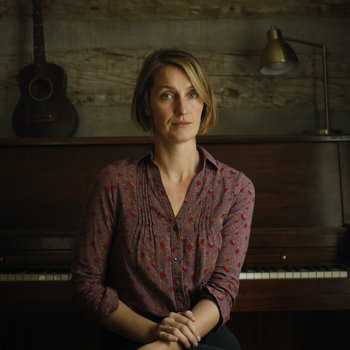 .
00:10 / 00:58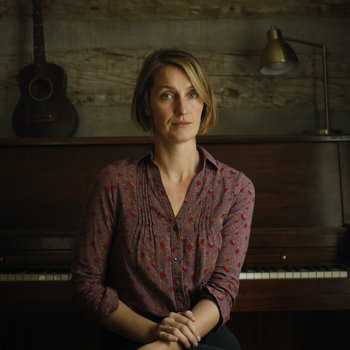 Shelley's latest record is no different. Produced by Jeff Tweedy at his Loft Studio in Chicago, Joan Shelley widens her scope, focusing on more spacious songcraft. The first single, "Wild Indifference," is built on a series of sustained, open chords that sound like sighs of relief. But the album also marks Shelley's starkest, simplest work to date. Early in the writing process, she found herself inspired by the most primitive of folk tunes: recordings in which performers simply sang in unison with their instrument. "I started trying to be a more playful guitarist," she says, citing the jokey songs of cult favorite folk artist Michael Hurley as a guiding light.
The musicians who accompany her on the record, including Salsburg as well as multi-instrumentalist James Elkington and drummer Spencer Tweedy, took a similar approach. The recordings are mostly first and second takes, just after Shelley introduced her band to the music. "They're all excellent musicians who can feel the their way through the dark the first time through a song," Shelley says. You can hear the collaborative energy in the music. "Where I'll Find You" is one of the album's most upbeat numbers: a deceptively simple song that ambles with a jazzy lightness. But deeper listens reveal complexities in the performance: Tweedy's brush-stroked drums never find a steady pattern, looking to the cadence of Shelley's vocals instead of the rhythm for guidance.
.
00:10 / 00:58
Shelley is quick to note the difference between "percussion" and "implied percussion," meaning rhythms that are built into the music and not laid atop it. "I always hear percussion when we play," Shelley says about her process with Salsburg, "The game is to just play the guitar while imagining the percussion, because spelling it out isn't always the most interesting thing to me." On the record, Tweedy seems to display an intuitive understanding of the concept as well; it might even take a few listens to the record before you start distinguishing which songs feature drums and which do not.
In this way, Shelley's most collaborative album also stands as her subtlest and quietest. Like her performance at the Beacon Theatre, the process for writing these songs was one propelled by a sense of proximity and place. She had recently moved into a house in her native Louisville, Kentucky, just around the corner from Salsburg. Their closeness allowed their writing process to become more fruitful than ever, and Shelley found inspiration in her new home. "Certain houses, certain rooms," she explains, "it's the same way with instruments, you're like 'There's songs in this instrument.' Even if it's not the fanciest one." The songs on Joan Shelley, while rarely making explicit references to her location, often take cues from the world around her. The opening number is called "We'd Be Home," and it's one of her most striking compositions. "See the morning light," she sings, her warm fingerpicking intertwining seamlessly with Salsburg's, "Gentle as it tries to make you new every morning."
With its pensive tone and recurring themes of trust and self-preservation, Joan Shelley plays as a series of mantras whose power amplifies when put into practice. "How could you stand it," she repeats in one of the album's more ominous numbers, "if the storms never came?"  Shelley assures that all resemblances to the country's political climate are coincidental. "It's funny how some of it can be reread in that light now," she says. "Our inner struggles are the same we're playing out on a national level."
While Shelley's inspirations are based on more insular anxieties, she remains attuned to the pulse of the world. Shortly after Leonard Cohen's death, she shared a gorgeous cover of his Various Positions track, "Heart With No Companion." "It seemed to really resonate with the times," she says of his song, which warns of impending "days of shame" and "nights of wild distress." But while Cohen's version was featured on one of his most lavishly produced records, Shelley's rendition is austere—even by her standards. "I wanted to cover that song so people could hear the words," she explains, "And not be scared away by the crazy Casio keyboards." In other words, she wanted to make it her own.
In the wake of Cohen's final album, his death, and Trump's election, Shelley found herself, like many Americans, in a state of—as Cohen might have put it—wild distress. "If that wasn't the most dramatic record release, political event, and death of an artist," she says sternly, "Then tell me another one." She quietly shared her cover, and shortly after, considered abandoning the Internet all together. "It takes so much mental space once you're in the feedback loop of posting and seeing and checking again," she says, "It doesn't make me feel good. The information's not necessarily useful." There's something slightly anachronistic about hearing Shelley speak of the perils of social media, considering how the most modern technology referenced on her latest album might be a fireplace. But she sees in our times the same lesson she's learned through her years of songwriting, the same hard-won serenity that her music reflects: to find the things that are most vital to you, to hold them close, and to know it's enough.
—Sam Sodomsky