FEATURES
Jessica Ackerley's Interdisciplinary Approach
By Stewart Smith · November 22, 2022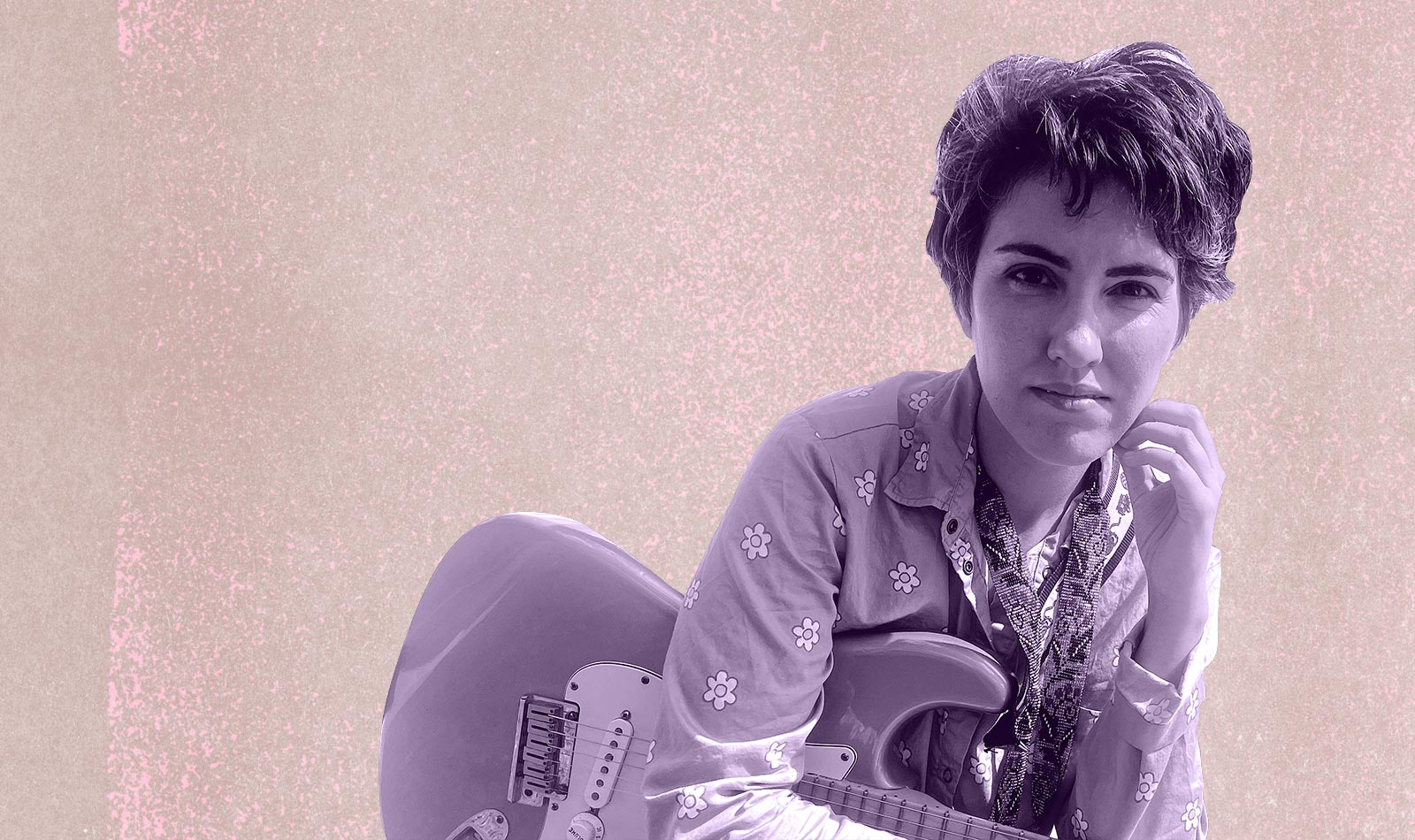 In 2021, Jessica Ackerley left New York to begin a doctorate in composition at the University of Hawai'i. In the preceding months, the guitarist, composer, and improviser worked hard to document their projects—groups SSWAN, MAW, and Petting Zoo, the latter a trio with reedist Yuma Uesaka and drummer Colin Hinton. "That was definitely the most concentrated amount of time that I spent improvising in a collaborative setting with other musicians," they say over Zoom. One of the most exciting guitarists in avant-garde jazz and improvised music, Ackerley combines classic jazz chops with an openness to sonic exploration that has taken them from delicate acoustics to fuzzed-out skronk, noise-pop to ambient music.
As a young musician, Ackerley's dream was to become a straight-ahead jazz guitarist, but they became disillusioned with the sexism of the scene: "It was just not a supportive environment for me." They moved into modern jazz composition from there. "I enjoyed writing that music and working with those musicians, but I always knew that there was somewhere else that I wanted to take it," they say.
Merch for this release:
Compact Disc (CD)
Following their 2017 debut Coalesce, Ackerley stepped away from jazz, forming the noise pop duo ESSi with drummer Rick Daniel. "He really got me into using guitar pedals and all the sounds that you can get out of them," Ackerley says. Daniel's unschooled, DIY approach inspired Ackerley to set aside their formal training "and go from a place that felt more immediate and in the moment."
Ackerley found their way back to jazz by playing monthly improvised solo guitar sets. This fresh inspiration led to the recording of 2019's A New Kind Of Water and several collaborative releases. Pandemic isolation allowed Ackerley to hone their solo guitar music, resulting in Morning/mourning, a highly focused set exploring tunings, minimalist repetition and reconstructed jazz. Between the writing and recording of the material, Ackerley lost both their guitar teachers, Professor Vic Juris and Bobby Cairns. "It's a tribute, but with a twist," they explain. "The irony of it is that they were both extremely straight-ahead guitar players. They taught me a lot about guitar, but look at the way that I'm reworking and reframing it."
Merch for this release:
Compact Disc (CD)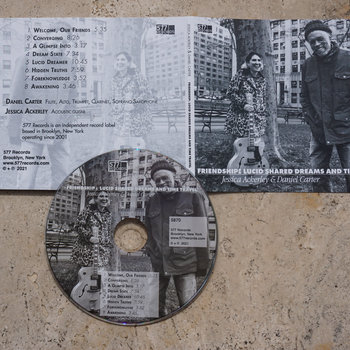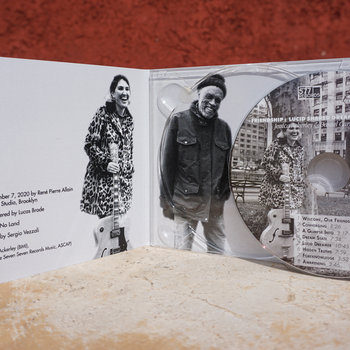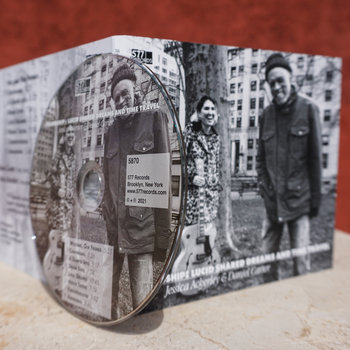 The pandemic also led Ackerley to Friendship: Lucid Shared Dreams and Time Travel, a poetic and inquisitive duo set with legendary multi-instrumentalist Daniel Carter. "He was one of my only musician friends that lived in Manhattan," Ackerley recalls. "I would walk from midtown, an hour down to Chinatown with my acoustic guitar, and hang out with him in the park and play. When you're playing with him, it feels like he's searching for something, he's really going deep in there."
Another project Ackerley was keen to record before they left New York was SSWAN, featuring saxophonist Patrick Shiroishi, bassist Luke Stewart, trumpeter Chris Williams and drummer Jason Nazary. "We're all really big fans of each other's playing," says Ackerley. Sparks flew in the studio, with the quintet laying down several hours of music that combine punky free jazz with timbral exploration. This interest in timbre extends to MAW, with pianist Eli Wallace and bassist Frank Meadows. When their drummer couldn't make the session, the remaining trio decided to play as "one giant drum," using extended techniques and preparations to coax percussive sounds from their instruments. Finely sculpted, A Maneuver Within rewards deep listening.
Merch for this release:
Cassette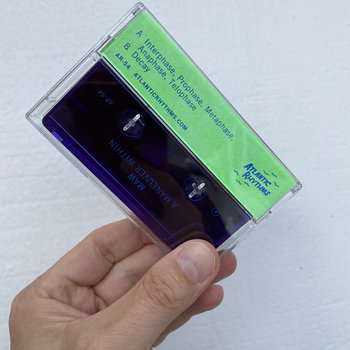 Since moving to Hawai'i, Ackerley has become increasingly interested in ambient music, recording Across Water, a remote duo with Shiroishi. "Patrick and I have been really getting into experimenting with other sounds outside of our instruments," they say. That idea continues on Ackerley's new solo album Wave: Volume 1. "When I first moved to Honolulu, I spent a lot of time at the beach by myself composing melodies on a battery-powered keyboard." Ackerley applied those melodies to guitar, processing and layering them so they sound more like a synthesizer. The warm tones suggest a more golden-hued take on Fripp & Eno's classic Evening Star.
Merch for this release:
Compact Disc (CD)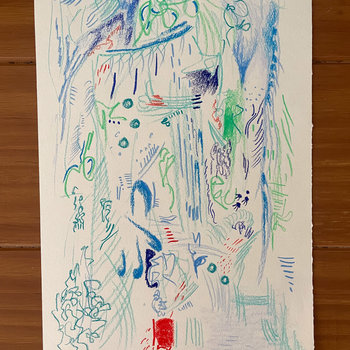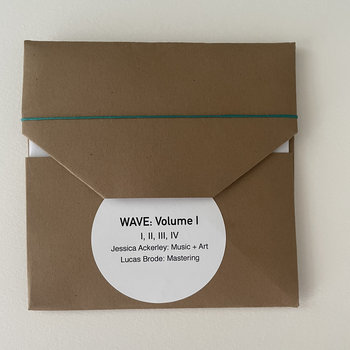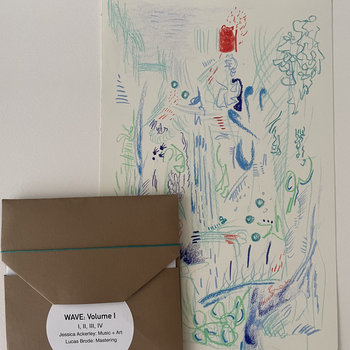 Island life has also deepened Ackerley's love for environmental sound. And characteristically, their cross-genre approach indicates that wherever they're going next, it won't be conventional: "I was thinking about making a record of solo guitar jazz standards, but having all these field recordings and making it really weird."