FEATURES
How Creating "(american) FOOL" Saved the Life of Poet Jerry Quickley
By Blake Gillespie · March 15, 2018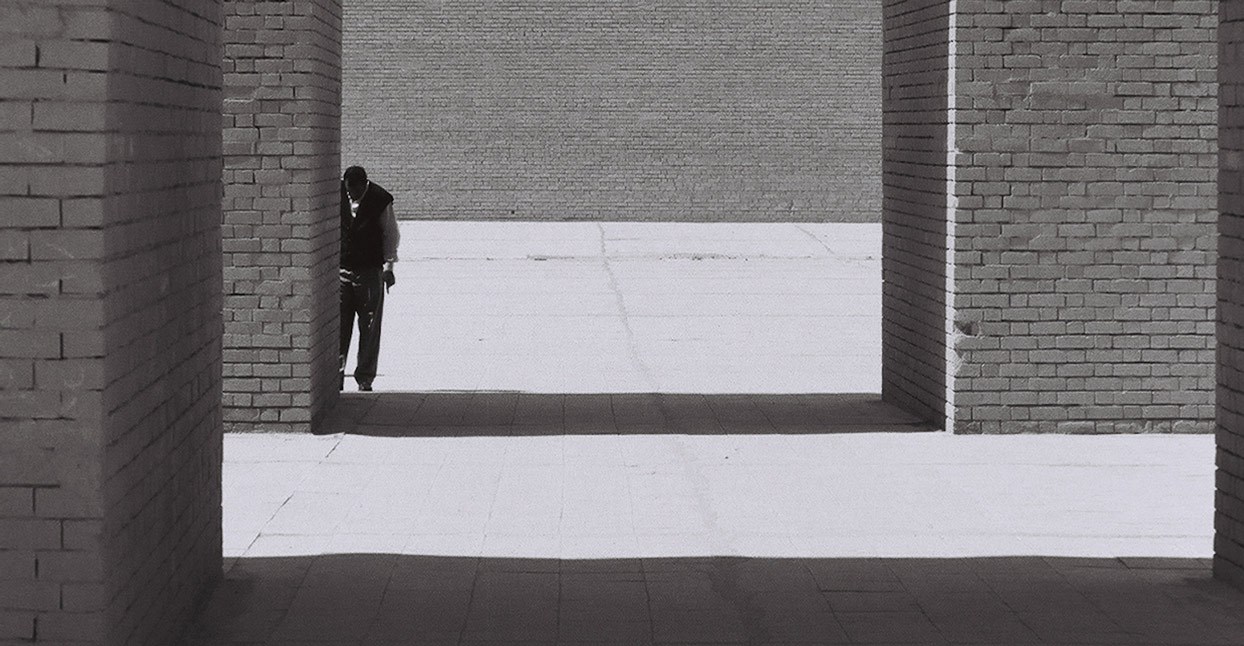 Art saved another life last year—that of poet, war correspondent, radio host, and filmmaker Jerry Quickley. He's no stranger to mass death after several tours in Iraq. He also knows that anyone who lives long enough will lose loved ones along the way. But when three people close to Quickley committed suicide in the span of three months, he didn't think he could go on.
.
00:10 / 00:58
"I wasn't sure I was going to survive," Quickley says. It began with his partner's suicide. Months later, a close friend—who helped Quickley cope when his partner died—took his own life. Then Quickley's stepfather died. Finally, a very close family member attempted to take their life as well; fortunately, they failed. He was relieved to set up aftercare rather than a funeral for once. With so much loss, Quickley says, "I made a deal with myself that I would complete [(american) FOOL, his latest record] before I decided whether or not I was going to stick around. So the record really became a lifeboat for me in a way."
(american) FOOL isn't a grief record in the traditional sense; it's a poetry album with vibrant, jarring production by Regan "Busdriver" Farquhar. Sonically, Busdriver—the experimental rapper and label head of Temporary Whatever—creates a vast soundtrack of exploratory jazz breaks and electronic arrangements inspired by the Los Angeles beat scene. Much like his Free Black Press Radio podcast, which aims to educate listeners on the breadth of black influence in American music, Busdriver's production on (american) FOOL explores the breadth of black poetic albums, a continuum that includes Art Ensemble of Chicago, the Last Poets, Mike Ladd, and Saul Williams in conversation. "I did that on purpose because I wanted to flex a little bit, but I wanted to show people who this amazing griot is," Busdriver says.
Busdriver calls Quickley a brilliant thought leader; he's known the poet since the early 2000s, when they both frequented the L.A. poetry scene. Busdriver used to see Quickley perform at various open mics or host his own show called 33⅓ (no affiliation with the book series) in Koreatown. Neither artist can quite say when they decided to collaborate, but both reference a special night in Boulder, Colorado, on a bill with Dr. Madd Vibe of Fishbone.
"It was just these three black guys in an ultra-white mountain town, and it was this real love fest, and we felt like we had to do this another time," Quickley says. "I knew there'd come a time and a place to work with [Busdriver] on new material. He understood the context and my tact angles. That wasn't common. I don't know any producers that understood my work the way [Busdriver] did."
.
00:10 / 00:58
On FOOL, Quickley explores the dimensions of misery by connecting his personal tragedy to societal chaos. The magnitude of a lost loved one—"California has heaved itself a 1,000 pounds lighter since you left"—is in communion with a soldier's horrifying letter home: "They're going to make us go back to clear those villages tomorrow." In that juxtaposition, Quickley wants us to realize that "we live such unbelievably sheltered lives here that we look for danger. We're a blessed people who are paring each others' eyes out."
That violence also exists on "Prep School," as Quickley invites guest Jevin Ware to tell a painful incident from his childhood. He was once called a "porch monkey" in grade school and received a more severe suspension than the kid who initiated the fight. On "Passenger," Quickley's personal grief has taken on abstract forms. "The tricky part is not having a body no more," the poet rhymes. "I was in love with you before we were born." Then, on "Unicorn Anais," that absence of a body becomes two well-behaved yams from the farmer's market; it would be an almost comical poem were it not coupled with Busdriver's brooding soundtrack. "As dark as some elements in the record are, for me it's very much a celebration of life and its possibilities," Quickley says of FOOL. "How do you move forward when you're filled up with war and loss and grief, and love also?"
To that end, (american) FOOL is Quickley's attempt to reconcile the trauma he's experienced throughout his life. It's releasing several years of unprocessed agony as a way to embrace brighter days ahead. "I didn't know that I'd ever need it," Quickley says of the album. "And if I didn't have it, I would not have survived last year."
-Blake Gillespie