FEATURES
A Journey to the Self with Réunion Island's Jérémy Labelle
By Ammar Kalia · September 21, 2017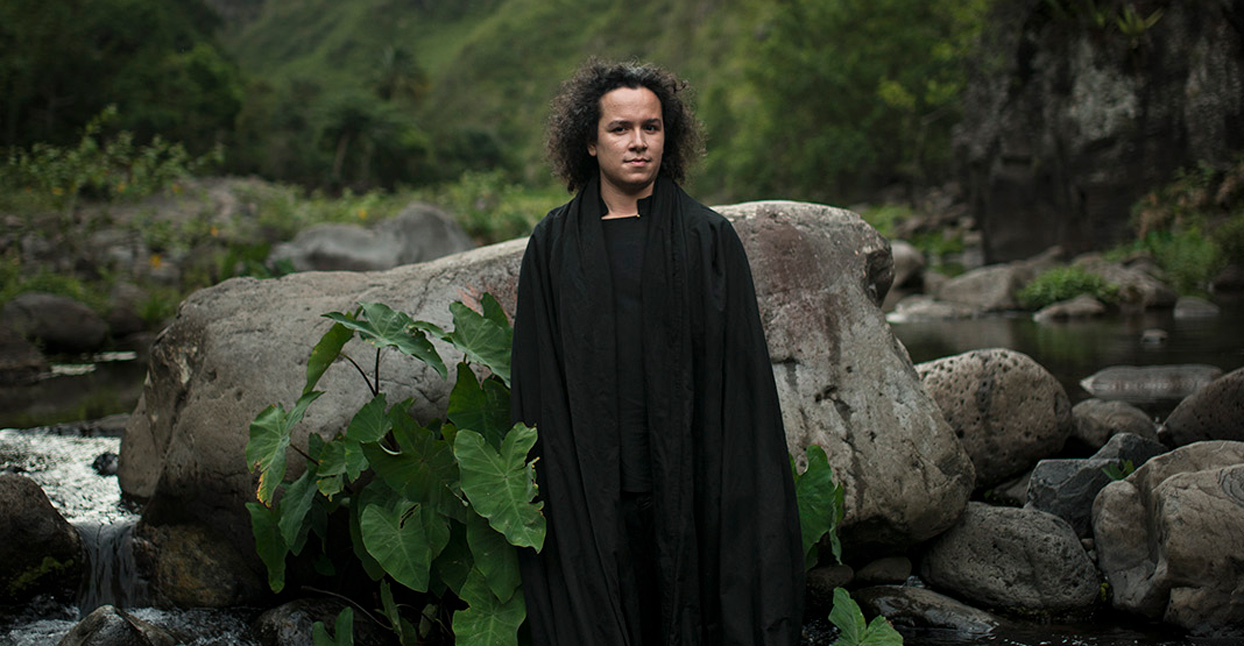 "No man is an island." So goes the famous opening line of John Donne's poem, and the motto for Wolfgang Tillmans's recent anti-Brexit poster campaign. While Donne argues for the commonality of mankind in his verses, Tillmans uses the phrase to conjure the emotional implications of isolationism. On his second album, Univers-île, Jérémy Labelle (who goes simply as Labelle) tackles both issues with equal force, while relying on musical cues from techno and the local sound of maloya.
Born and raised on the French colony of Réunion Island, east of Madagascar in the Indian Ocean, Labelle's work is centered around the confluence of place, race, and culture that constitutes a person's identity. Since his homeland has a history of Western occupation, as well as a consequential slave trade and indentured labor from India and Africa, there is trauma in lurking beneath every note. Through his music, Labelle works through both the creation of identity and the conflicts that result.
Merch for this release:
Vinyl LP, Compact Disc (CD)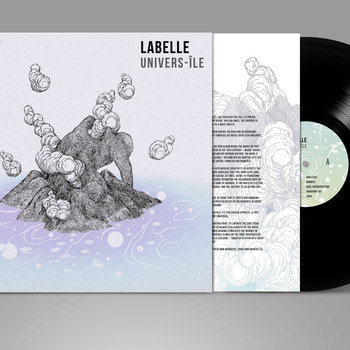 The album's title,Univers-île, is a portmanteau that implies a convergence of the universal ("univers") with the individual ("île," meaning "island"). "I love the construction of the compound word," Labelle explains. "It's the perfect image for the tensile movement I used in writing the album. Univers-île is a journey to find the truth about me," Labelle continues. "When I write, I go deep into myself and I almost lose language itself—this is when I begin to see the truth."
Such truth and deep introspection results in an album that is at once meditative, languid, and densely layered. Opener, "Kou D'Zel," featuring vocalist and fellow Réunionnaise Zanmari Baré takes the form of a monkish chant, with its cyclical refrain and pulsating drone. "Benoîte," featuring Réunion vocalist Nathalie Natiembé, is an homage to Benoîte Boulard, a renowned singer of the island in the 1960s, paying tribute to the island's vocalists through performance. This spotlight on the culture of Labelle's homeland continues throughout Univers-île, with collaborations from Réunionnaise singer Maya Kamaty, as well as from others farther afield, such as Indian composer Prakash Sontakke and Malian kora virtuoso Ballaké Sissoko, representing the Asian and African cultural mix of the island.
Merch for this release:
Vinyl LP, Compact Disc (CD)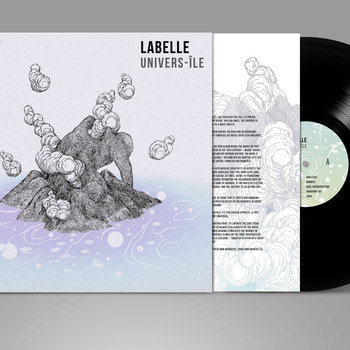 "Réunionnaises are very curious about our origins," Labelle explains. "Our ancestors were brought here, and many people speculate about their history. In my research, I discovered my origins stem from Africa, India, Madagascar, and Mauritius. The deeper I go into my roots, the more I go outside the island itself into something universal." For Labelle, that universality is based not only in nationality but in a general kinship with the earth itself. "The first connection people have in Réunion is with the earth. Nature here is incredibly powerful—every year, we have volcanic eruptions and hurricanes—this energy is the island's primary inhabitant. It shows us that we are minuscule in comparison." To return to that famous comparison: the man is at times the island itself, connected to and governed by the earth in which he resides.
There are two major, and seemingly disparate, influences that crop up throughout the record: Detroit techno and maloya. Maloya is a musical genre indigenous to Réunion Island, created by slaves and workers living there in the 18th and 19th Centuries. Recognizable by its heavy use of percussion and its call-response structure, the music is an embodiment of Réunion history, one that was only legalized in the 1960s, owing to its ties with creole culture. Combining this folk expression of Réunion with the industrial churn of Detroit techno—a formative influence for Labelle, who was introduced as a teenager to Jeff Mills by his elder brother—Labelle creates his own creole, based on personal experience. The result is the propulsive lurch of tracks like "Babette," a four-minute eerie instrumental which takes its title from the name of Labelle's enslaved ancestor. "We reinterpret history through its retelling," Labelle states, "and I use the writing of music to discover my identity. Through trauma, I deconstruct and extract all influence to rebuild my own version. Maloya, to me, means combining different types of music into a new expression."
Merch for this release:
Vinyl LP, Compact Disc (CD)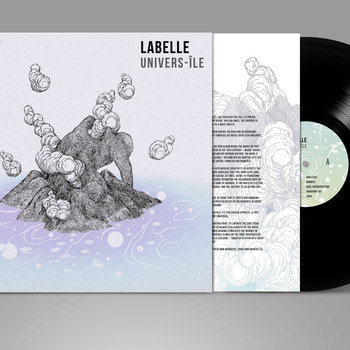 All is combination and concatenation; from the choral ambience of "Om" to the lassitude of "Playing At The End Of The Universe," and the febrile momentum of "Souviens-Toi," a wealth of instrumentation is employed from sitar to tabla, organ, drum programming, and synths. This orchestration of field recordings, acoustics, and electronics makes for a sense of collective identity in the record. "I work a lot during the night," Labelle says, "because I'm looking for the moment where I am in-between consciousness and unconsciousness, thinking without words."
—Ammar Kalia