FEATURES
Jay Glass Dubs Refracts and Reshapes Dub to Create New Universes
By John Thorp · February 11, 2019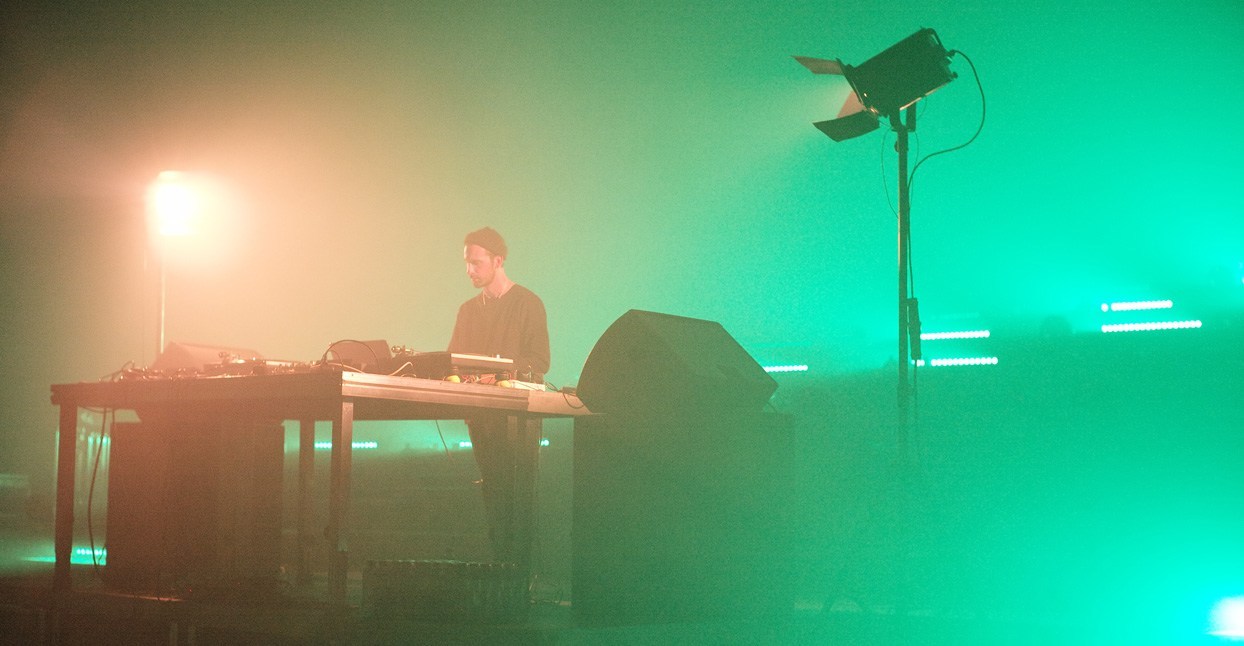 When Dimitris Papadatos began making music as Jay Glass Dubs in 2015, his self-appointed mission was both heady and specific: to produce "an exercise of style focusing on a counter-factual historical approach of dub music, stripped down to its basic drum/bass/vox/effects form." Since then, Papadatos has pushed his philosophy to the limits, mutating his sound constantly over a neverending series of albums and mixtapes, most of them via the avant-garde British label Bokeh Versions.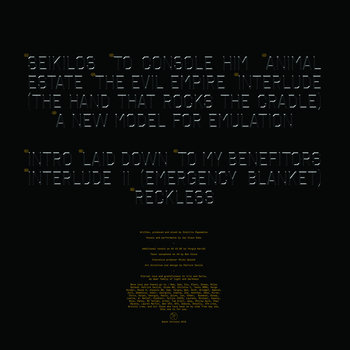 .
00:10 / 00:58
Merch for this release:
Vinyl LP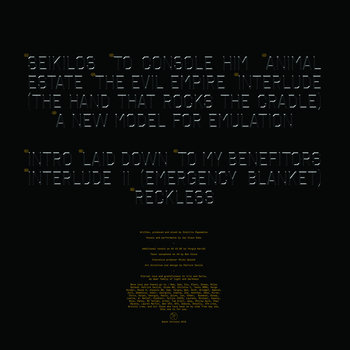 "Some people misunderstand the project as "what if Lee Scratch Perry had Ableton," jokes Papadatos. "But really, I'm more focused on the methodology. So, what interests me in dub music is the counter-factuality. I'm stripping it out of its historical importance—or at least trying to do so. The methodology hasn't changed over the years. Just as Brian Eno did, I'm using the studio as an instrument."
The way he uses the studio morphs a little with each release. On Glacial Dancehall, the rhythm of Jamaican music was not so much chopped-and-screwed as it was frozen and defrosted, resulting in a cultishly adored mixtape that executes a basic, slo-mo idea with deadly soundsystem intent. On YMFEES, a collaboration with artist Leslie Winer, Papadatos turned a potentially typical spoken word collaboration into neurotic sonic warfare, while Plegnic, released via the Ecstatic label, is a frostbitten take on the Cocteau Twins' heavenly bliss. Epitaph, his latest LP, pushes his sounds in more disparate directions, while pulling his compositions into a more immediate, arguably more accessible form.
"The whole concept of the new record is based on the first-ever documented sound, which is the Seikilos epitaph," Papadatos explains. "It's the opening lines of that, from 2AD, that I use on the record. I changed the music, of course, but I'm singing the lyrics. I don't know if you go more counter-factual than that!"
.
00:10 / 00:58
Merch for this release:
Vinyl LP
While Papadatos was aware of the existence of a huge dub scene in Greece in his youth, he came to the music via artists like Fugazi and Bauhaus, bands who he says "had a dub element that wasn't very apparent, but you could understand the roots of it."
"In using the term 'counter-factual,'" he explains, "it's a much broader experience than simply using the genre's properties. The subjects dub touched, especially in the '80s, and with dancehall music, often veered into sexism and homophobia, and that's nothing I feel close to. So, for me, it's about reapproaching the music—it's more like an experiment gone wrong, gone right."
Athens is a city often cited as a new hub for creatives and artists—the last bohemian paradise, when every other Northern European city is slowly succumbing to mass gentrification. The relatively cheap rent certainly allows for the creative freedom and slow-cooked musical approach at the core of the project, but, aside from the occasional trip to see friends perform or exhibit work, Papadatos remains immersed in his own process and expansive record collection. He houses an impressive collection of Greek music, particularly of laïko, a genre popular until the '80s, in which composers collaborated with rock musicians to progressive ends.
Epitaph itself is a collaborative work, on which Papadatos teams up with artists like experimental saxophonist Ben Vince and vocalist Yorgia Karidi. The result is an album that feels instantly more substantial—even more ambitious—without sacrificing Papadatos's ability to discover new musical universes in unexpected sources.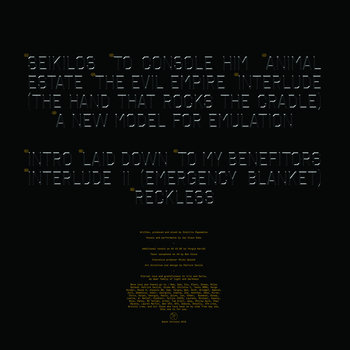 .
00:10 / 00:58
Merch for this release:
Vinyl LP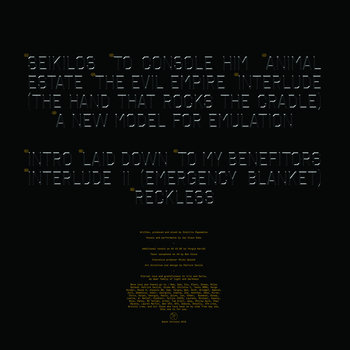 "I initially came from a background of guitar music," Papadatos explains. "I wanted to make an album that has songs, even if they are not always sung. I wanted it to have a specific 'singer-songwriter' vibe. I wanted this to be a continuation—because otherwise, it wouldn't be honest. Because I still enjoy making music alone in my room, the same way that I used to."
"I think that, in a way, this album is a crossed path of all the directions that this project has gone around to," he elaborates. "It's the meeting point of all these different references and influences, my inspirations and my fears. Everything is in there."