FEATURES
The New Jazz Mathematics of the Inventive Jasper Høiby
By Dave Sumner · September 02, 2016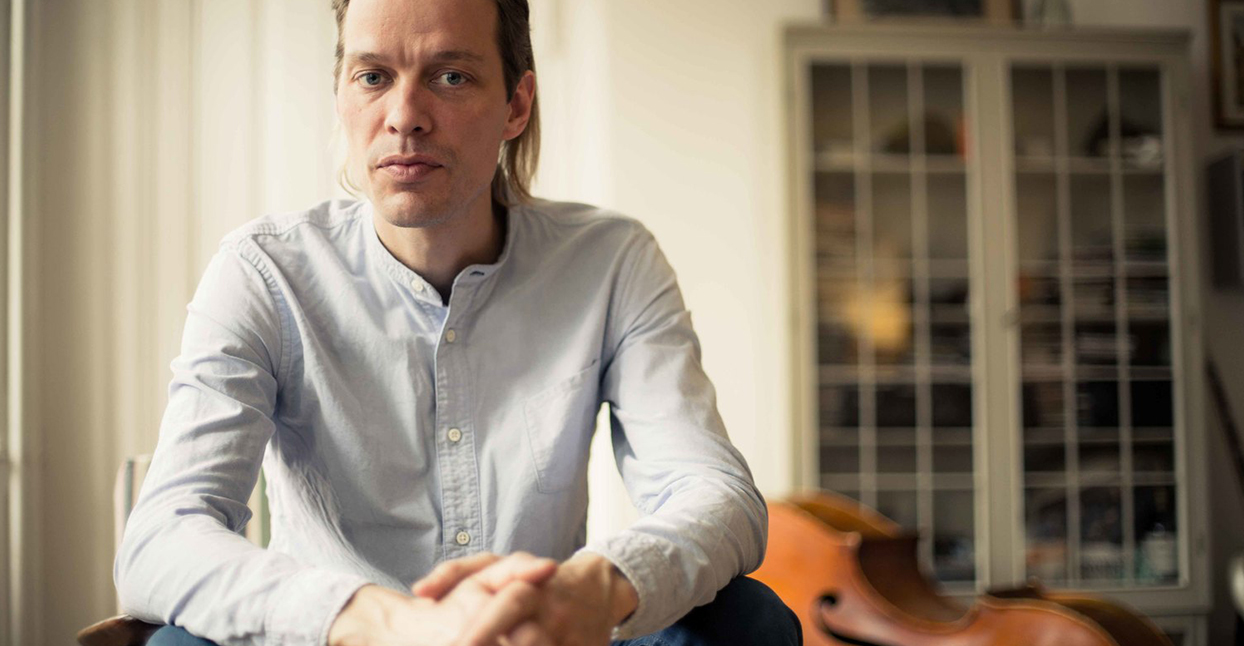 "So, at one point, I was in like 14 different groups," says bassist Jasper Høiby. "That sounds ridiculous, I know. But it only takes 14 musicians, and you keep switching up who's at the helm. And that's important, because you build up certain relationships by seeing who you play well with."
Bassist Jasper Høiby has found more than a few people with whom he plays well, and those discoveries have resulted in two new recordings, Fellow Creatures and Parallax. The latter album comes courtesy of the trio Phronesis. That's who he's speaking of when he continues, "For me, with Anton and Ivo, that relationship has been there from the beginning. From the absolute beginning," he says with emphasis. "I remember the first shitty gig we ever played together. It was on a street corner, for no money, and no one was listening, and I had the biggest smile on my face. It was so good and it was so fun, and I thought: 'This is magic. This is what it's all about.' And I've felt that so many times since."
It was Høiby that first set things in motion for Phronesis 10 years ago, but over time, the trio became a true democracy.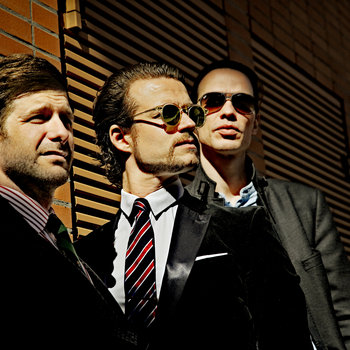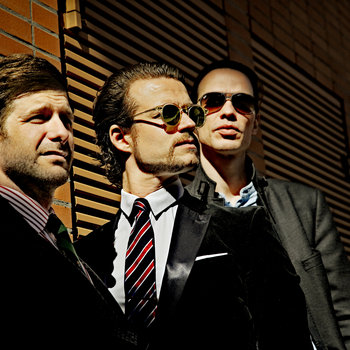 Merch for this release:
Compact Disc (CD)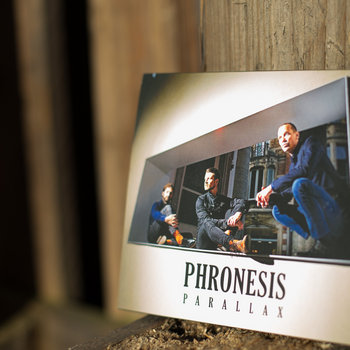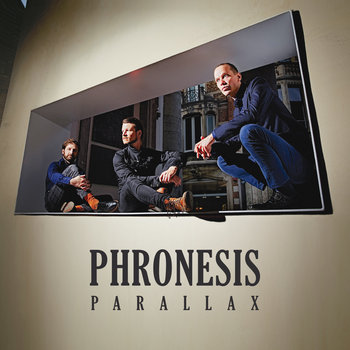 "I thought it was a smart move for the future, because to keep something going that long, you need to be appreciated, and the best way to say you appreciate someone is to say, 'Hey, you're a part of this, and there's no one else who can take your place.'"
Parallax is the group's sixth album and, over the course of those six albums, there's been a correlative relationship between the strength of their cohesion as a trio and the creative drift of their individual roles within a longstanding unit. A track like opener "67000" shows how the trio plays off one another. At times, it sounds like the sharp melody is at the mercy of a relentless tempo, but with just the slightest transformation, the tempo is tamed by that same melody, now showing a softer, more delicate side. And then there's a track like "Just 4 Now," and the way deceptive rhythmic sleights-of-hand reveal a melodic elasticity that creates just the right amount of anticipation.
The change to trio democracy wasn't smooth. "I had to say, 'Hey, we can't just have Ivo writing all the introspective ballads and Anton writing all the killer tunes that are gonna get the radio play," he says, ending with laughter. "For [the 2014 recording] Life to Everything, I said it had to be three compositions from each member. And Anton said, 'Why can't it just be one from …' And I interrupted him and said 'No, there has to be a little bit of everything from all of us.'" Høiby pauses and laughs, commenting on the irony of having to issue an authoritarian order for the trio to stick to a democratic path. "This has to belong to everyone," he says with heartfelt seriousness. "And, besides—I think it's a good challenge to try to do new things, even if they're not naturally your strengths."
The benefits of that approach pay dividends on their newest release. The Egger composition "Ayu," has a rich, melodic passage that bridges the first and second halves of rhythmic playfulness. And then there's the Høiby composition "Stillness," its multi-layered lyricism giving the impression of a film's subtitles telling a different story than the images playing out onscreen.
They're known for their high-voltage concerts as much—if not more—than their studio sessions, but the stage is just another laboratory for the trio. "When we're up there, we're taking new compositions and trying to change everything about them—switch things around, leave pieces out. It's interesting to find new ways to view the composition. It's fun for us, and when it's fun, that transmits a real energy to the audience.."
That's a different process than the one that led to Høiby's latest solo project recording, Fellow Creatures.
"Many of these pieces came about over time. An idea would come to me, and I had to get it out of my head or I'd go crazy." Høiby isn't laughing when he says that. "It's been liberating to step back and be a leader again, to just sit down and conceive an entire project, to conceptualize an album that has an arc to it, a specific shape."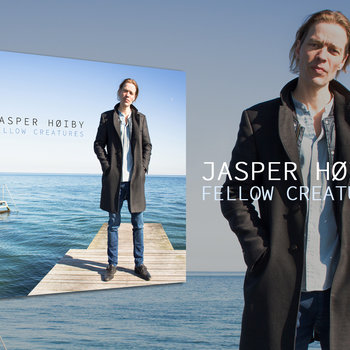 .
00:10 / 00:58
Merch for this release:
Compact Disc (CD)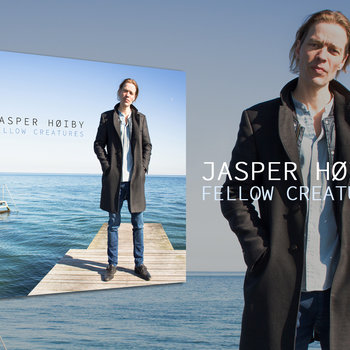 Where the music of Phronesis tends to use rhythm as motor fuel, Høiby's Fellow Creatures has a propulsion system that's tied to melodic development. Album opener "Folk Song" is a walk through a storm to a picnic at its eye. It's some old-school New Thing avant-garde, and some new-school Folk Jazz melodic freedom. "Plastic Island" shows a sense of humor, playful melody bouncing off the walls of a boisterous tempo. And it's a foregone conclusion that the catchy melody of "Suddenly Everyone" is going to get lodged in the brain of anyone lucky enough to hear it.
"It's been fun to rehearse a band and be reminded of the things you can expect from people, and how that can lead to moments that occur outside your control, yet still fall within your vision. And it's nice when you see their effect on songs individually," Høiby says. "But what's most important is when you listen to it as an album, start to finish, and it really comes together and makes sense. That might seem like a simple thing, but it's really important to me."
The chipper bounce of "Song for the Bees" shines a light on Høiby's talent for attaining a distinct bass sound while simultaneously keeping the tempo light on its feet. It's a trait that helps bind the album into a cohesive whole. It doesn't hurt that he meshes seamlessly with his fellow rhythm players, pianist Will Barry and drummer Corrie Dick. It could be argued, though, that the biggest influence on this album's potent charisma is the addition of wind instruments to the melodic-harmonic matrix via saxophonist Mark Lockheart, a veteran of the UK jazz scene, and trumpeter Laura Jurd, a newcomer whose arrival has already made a mark.
Sixteen years ago, Høiby left his home of Copenhagen behind to attend London's Royal Academy of Music. That led to a number of collaborations, including membership in Rory Simmons' fascinating Fringe Magnetic ensemble, the melodically intoxicating Kairos 4tet, the trio Malija with Mark Lockheart & Liam Noble, and various projects with the Loop Collective. Even now, after returning to his home turf, he splits time between the two cities to perform live and collaborate.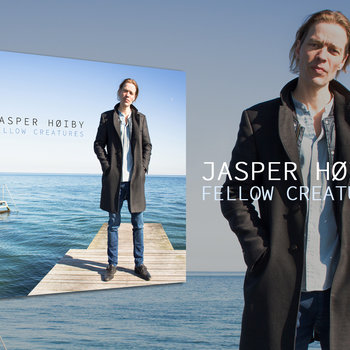 .
00:10 / 00:58
Merch for this release:
Compact Disc (CD)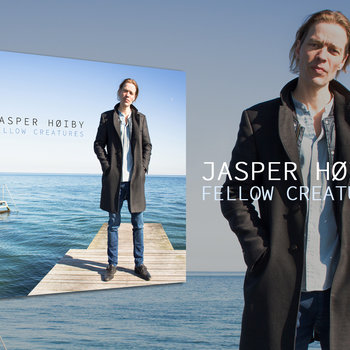 "I remember in the beginning, on the London scene, I felt very lucky having been around what some people were calling a new golden age in London jazz," Høiby says. "I can't say whether it was truly an 'age,' but I do think I was around so many amazing people, both in college and the music scene. It was so important to my development as a musician, to open myself up to them while trying to be as good as possible so I could play well with anyone. I didn't want to close myself off and just do one thing. I'd be passing up so many opportunities, and miss experiences that wouldn't be there for me. I know it sounds like a cliche, but I am entirely grateful that I somehow ended up in this situation to do this."
—Dave Sumner