FEATURES
A Guide to Jason Isbell's Insurgent Country Discography
By Morgan Enos · April 07, 2020
In 2001, Jason Isbell joined Southern rock institution Drive-By Truckers as a 22-year-old hotshot, and quickly wrote a handful of their most memorable songs. From "Outfit" to "Danko/Manuel" to "Goddamn Lonely Love," Isbell held his own alongside lead Truckers Patterson Hood and Mike Cooley.
But for a while, it seemed as if Isbell's struggles were going to overwhelm his talents. After being dismissed from Drive-By Truckers and spending a few years on the brink, he entered rehab in 2012 with the help of his now-wife, singer-songwriter and fiddle player Amanda Shires. His career rebounded with Grammy wins and fruitful associations with John Prine, David Crosby, and Bradley Cooper. His latest album with longtime backing band The 400 Unit, Reunions, arrives May 15, 2020, via his label Southeastern Records.
While in recovery, Isbell absorbed "big, thick books" from Gabriel García Márquez to Cormac McCarthy and wrote songs to connect with a reality he had long drowned out with drinking. From his audacious knockouts with Drive-By Truckers to his chastened, craftsmanlike material today, here are 10 songs on Bandcamp to get an unfamiliar listener into Jason Isbell.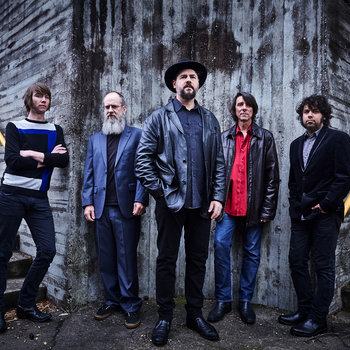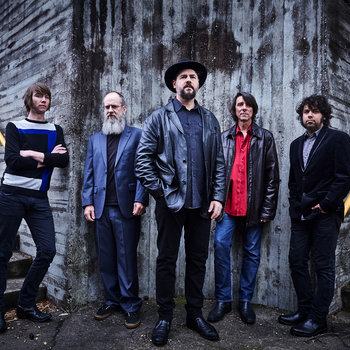 Merch for this release:
Compact Disc (CD)
A checklist of advice from father to son, Isbell wrote "Outfit" as a tribute to his father, retired house painter Mike Isbell, soon after joining Drive-By Truckers. "Outfit" showcases the young songwriter's attention to detail with lyrical phrases like "a St. Florian foundry," "Frigidaire parts," and a "302 Mach One in green," as well as an aptitude for tightly-wound narrative: "Me and your mama made you in the back/ And I sold it to buy her a ring."
Recorded for Decoration Day, his 2002 debut with the Truckers, just prior to Father's Day and given to the elder Isbell as a gift, "Outfit" ensured that the precocious Isbell would never be caught—as the song goes—"with a bucket of wealthy man's paint."
Merch for this release:
Compact Disc (CD)
Decoration Day, perhaps the Truckers' most powerful album, examines complicated family bonds through many lenses—from an incestuous couple on the lam to a groom eloping with the maid of honor.
The title track, named after the Appalachian observance of beautifying loved ones' graves with flowers, is about the real-life feud between the Lawson and Hill families in Isbell's hometown of Florence, Alabama. Isbell sings as James Calvin Lawson, grappling with his hatred for his father Deward Cecil "Dude" Lawson, who was slain by David Hollan Hill.
In the end, Lawson admits he'd do the same as his enemy if the roles were reversed: "If I was a Hill, I'd have put him away." Ever the lyrical surgeon, Isbell spends "Decoration Day" skillfully unraveling the darker ambiguities of Southern tradition and blood honor.
Merch for this release:
Compact Disc (CD)
Isbell began writing "Danko/Manuel" from the vantage point of The Band's Levon Helm as he tried to process the deaths of his bandmates Rick Danko and Richard Manuel. But this, he realized, was too unwieldy of a subject.
"I felt like the best I could do was to explain my own attitude toward being a working and traveling musician," Isbell said on the Truckers' website in 2004, adding "The horn parts came to me in a dream."
Indeed, the magnificent, exhausted "Danko/Manuel" ended up being more about Isbell than Helm, illustrating the day-to-day routine of a road dog as isolation and quicksand and nightmares.
Merch for this release:
Compact Disc (CD)
The sprawling, ominous, and thrilling follow-up to Decoration Day, The Dirty South is a thousand-yard stare from a stump in the woods. It's also the Truckers' peak as a three-headed Hydra before 2007's A Blessing and a Curse, their perfunctory last album with Isbell during which the wheels came off.
"Never Gonna Change," one of three great Isbell contributions on The Dirty South, epitomizes the album's cold-blooded vibe. "It centers around a North Alabama man who refuses to live in fear," he explained. "There are quite a few of those."
Because it feels genuinely inhabited, every detail of "Never Gonna Change" is delicious, from a shotgun filled with black-eyed peas to a Crown Victoria cop car. "There ain't much difference in the man I want to be and the man I really am," Isbell drawls at the end, casually cleaning the last bit of meat off the song's bones.
Merch for this release:
Vinyl LP, Compact Disc (CD)
After being dismissed from the Truckers, Isbell released two solo albums, 2007's Sirens of the Ditch and 2009's Jason Isbell and The 400 Unit.
The lovely "Alabama Pines" hints that Isbell was ready to surrender. The song's video, starring a fifth of Jack Daniel's, is a tough watch today, but lyrically, Isbell's ready for a new morning: "I hardly even know my name anymore," he sings. "When no one calls it out, it kinda vanishes away."
Enhanced by Shires' fiddling and vocal harmonies and sympathetic backing from The 400 Unit, "Alabama Pines" is a baby-step into the unknown that would culminate in 2013's masterful Southeastern.
Merch for this release:
Vinyl LP, Compact Disc (CD)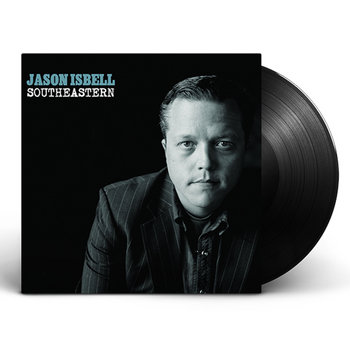 An album of quiet power, Isbell began recording Southeastern after his stint in rehab and finished it days before marrying Shires. Isbell's increased focus shows on opener "Cover Me Up," a ballad that's liable to take one's breath away. "Cover Me Up" ended up being one of Isbell's most beloved songs. Live, it's often sung in duet and in locked eyes with Shires. The kicker line "I sobered up/ I swore off that stuff/ Forever this time" is a trusty applause sign.
Merch for this release:
Vinyl LP, Compact Disc (CD)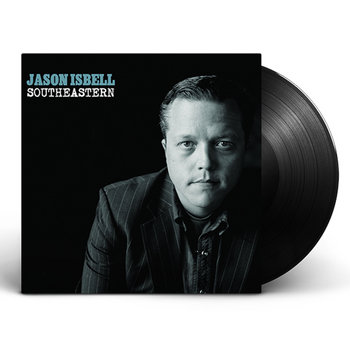 In 2016, Isbell was asked on Twitter what he thought was the best line he ever wrote. "Something from 'Elephant' probably. Might be the 'dignity' line," he responded. "[It's] often misinterpreted—[which is the] sign of a good line, IMO."
In the haunting ballad "Elephant" a girl in a bar picks up the narrator, who knows he'll have to "sweep up the hair from her floor" come morning due to chemo. Isbell's dignity line in question lands near the end like a shattering dish: "There's one thing that's real clear to me/ No one dies with dignity."
Like the rest of the song, that startling insight invites and rewards repeat visitation; between wounded sixth and seventh chords, it lingers uneasily like a plume of smoke.
Merch for this release:
2 x Vinyl LP, Compact Disc (CD)
"24 Frames," named after the standard frame rate of movies, is about how sober life happens in the unadulterated now. Over an easy, Tom Petty-style chord progression, Isbell warns that life can always detonate when you least expect it: "You thought God was an architect, now you know/ He's something like a pipe bomb ready to blow."
To that end, "24 Frames" is about how we all play damage control for God, fate, or karma—not the other way around.
Merch for this release:
Vinyl LP, Compact Disc (CD)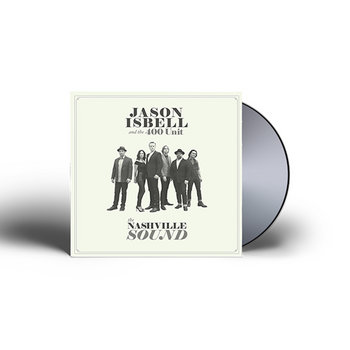 Isbell wrote his most touching meditation on mortality after vegging out and watching—of all things—the TLC show Hoarders. The song begins with sensual images of lovers in the dark before a cold-water jet: one day, he or Shires will die, leaving the other to "spend some days alone." However, if they could be immortal, "I wouldn't feel the need to hold your hand," they sing together, arguing that life and love are enhanced, not diminished, for being finite.
Merch for this release:
Vinyl LP, Compact Disc (CD)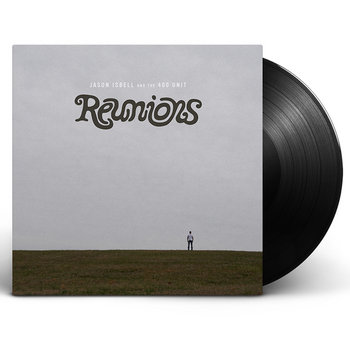 Isbell is an active voice on Twitter who expresses his lefty political views without reservation, which sometimes leads to a common refrain from his conservative fanbase: Stick to the music. This, he says, leaves him in an awkward position as a public figure.
Rather than stoke the social media fires, he wrote "Be Afraid," the first single from his upcoming album with the 400 Unit, Reunions. "If your words add up to nothing, then you're making a choice/ To sing a cover when you need a battle cry," Isbell sings, repudiating apathy in the Trump era.