FEATURES
Jarrow's Rollicking, Underdog Guitar Pop Features a Cameo by His Dad
By Hilary Saunders · November 02, 2016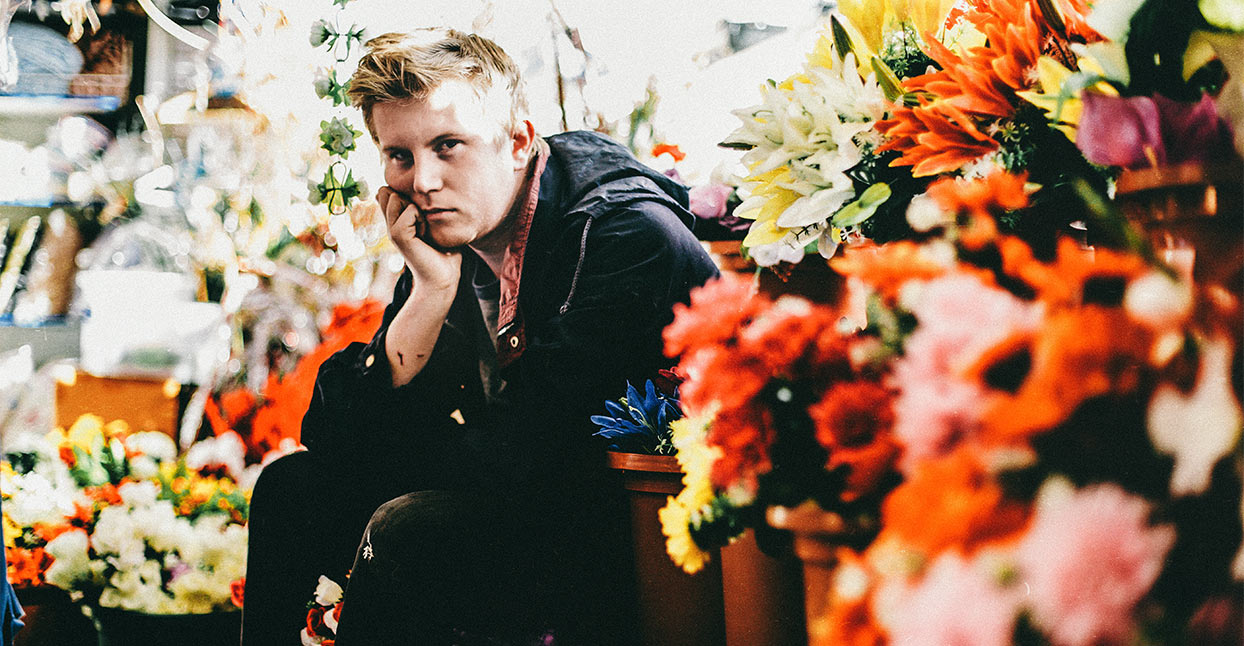 It's just after midnight when 21-year-old Dan Oke logs onto Skype to talk about his debut album 2003 Dream. He's finishing up his last year at Melbourne, Australia's Victoria University, studying creative arts, so the late-night timing is a consequence of his busy schedule.
2003 Dream, nine tracks of bedroom-pop-meets-sarcastic slacker-rock, is the first LP Oke has released under the name Jarrow. Already a prolific collaborator in the greater Melbourne area, Oke is currently producing his friend Yura Iwama's recording project, Culte, as well as performing in her live band. He also plays "a couple of random punk bands in town," and frequently subs in on guitar, bass, or drums in other friends' bands.
Jarrow's debut finds a sweet spot between labelmate Courtney Barnett's eviscerating social commentary and Mac DeMarco's sardonic ambivalence. Songs like "Friendzoned," for example, take a moderately controversial social construct and flip it into a criticism on entitlement. And musically, the influences span a bit wider, as opening track "Cube" features a saxophone solo performed by Oke's father that could have been ripped off from Born to Run. The lead single "$$ Spoilers" channels the jaunty treble yelps of Modest Mouse's mainstream breakthrough Good News for People Who Love Bad News.
We talked with Oke about forming Jarrow, working with his family and friends, and finding Easter eggs throughout 2003 Dream.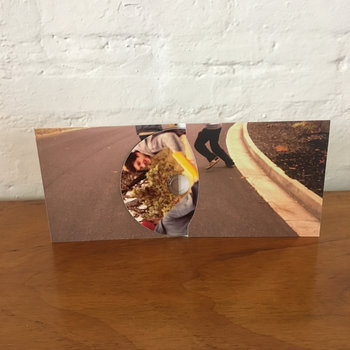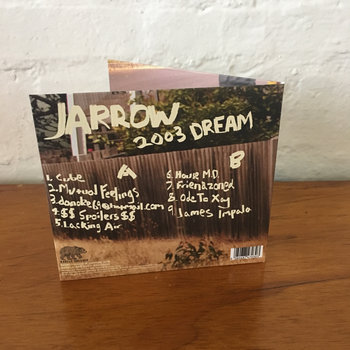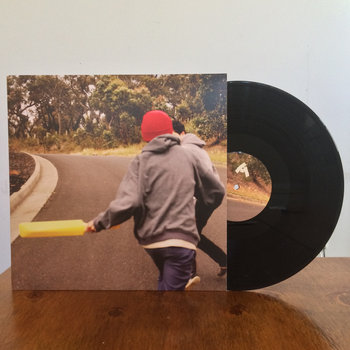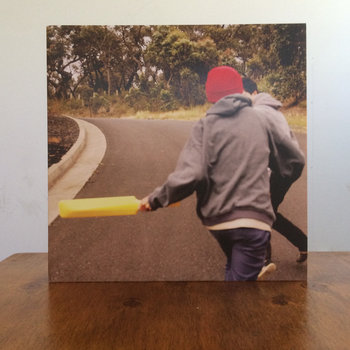 .
00:10 / 00:58
Merch for this release:
Compact Disc (CD), Vinyl LP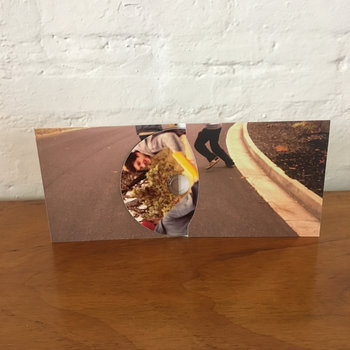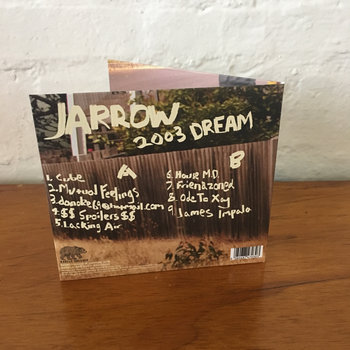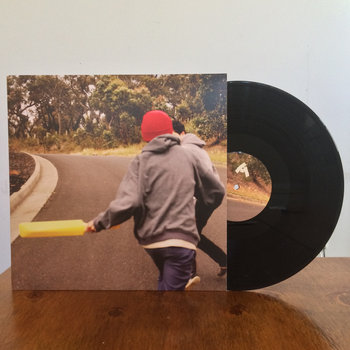 Just so you know, when you Google "Jarrow band" the first thing that comes up is some sort of herbal supplement.
Yeah, I think it's Jarrow Formulas.
What is that? And do you take it?
I'm not sure about the supplement. Jarrow is the name of a town in the U.K., which is what I think you find when you Google it normally.
So, where'd the name come from?
I got the original name for Jarrow the band from an old book of stuff that happened every year since 1900—it goes through each year with a list of the events. In 1936 or '37, there was a protest march in this town called Jarrow. I think it was something to do with unemployment benefits, but I really liked the name Jarrow Crusade, so I used that as one of my old high school band names. Then I kind of rehashed and stole that for my new project.
You spent a year in Nashville, right? What brought you to the U.S.?
Yeah, I was there from late December to June of this year. I was there on exchange through my university back home. I was studying music and writing at Belmont University. It was a really fun experience, and I met some really cool people there, as well. It was good to get a perspective of what the scene is like over there, compared to Melbourne.
I finished off a couple of the vocal parts and some of the acoustic tracking for the songs in Nashville, in my dorm room. That's where I finished off the album, basically. Whenever I tell my friends I finished off the album in Nashville, they're like, 'Aw man, are you serious?!' It sounds impressive.
Are you still in university?
Yeah, I'm on my last couple weeks, actually—my last semester at Victoria University back in Melbourne. I'm doing music stuff on the side and focusing a lot on my studies at the moment.
How has it been attempting to balance everything?
It's been good. It's been a pretty relaxed workload, so I'm able to balance playing in a bunch of different bands and doing the Jarrow stuff. It's good, because I'm able to adapt what I'm learning in my educational stuff back into the music, as well.
You just turned 21, right? So if I'm doing my math right, that means you were about eight years old in 2003, which is in the title of your album. What happened when you were eight?
I came up with the title on a whim. I guess when I was around that age, I decided I wanted to take music a little more seriously. My family gave me the option of, 'Whatever you want to do, we can help and support you in doing that.' So for a while, I took up acting. I did a couple drama classes and spent some time doing that outside of school. I balanced that in between the music, as well. But then I realized that a lot of people around me were taking the drama side a lot more seriously, and I kinda wanted to focus more on music. So I quit the drama classes and took on music full-time outside of my other studies. So I guess for me, 2003 Dream was my idea of wanting to write and produce my own music, and that's what the debut album signifies to me—being able to reach that goal.
When did you start playing music in the first place?
I started around seven or eight playing drums. That was my first instrument. My parents are musicians, as well. My dad played saxophone on the album, but he also plays guitar and keyboard, and my mum's a really good singer. I started off on drums as a chance to form the family band, I suppose. And then a little later on, I taught my younger brother drums. Not too long after I taught myself drums, around 14 or 15, I took up playing guitar and bass. In between that, I learned a bit of keyboard, as well.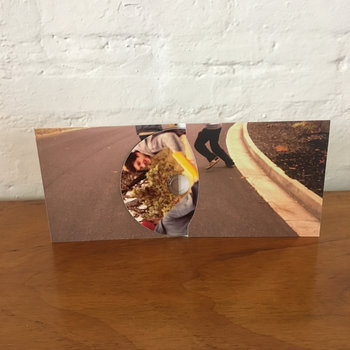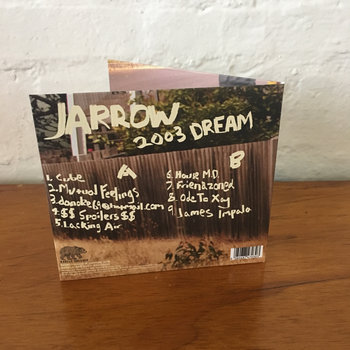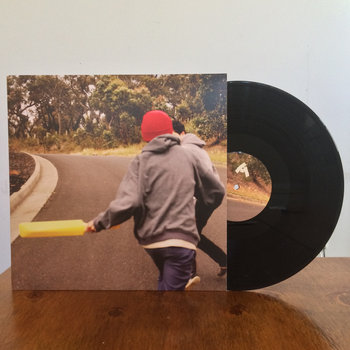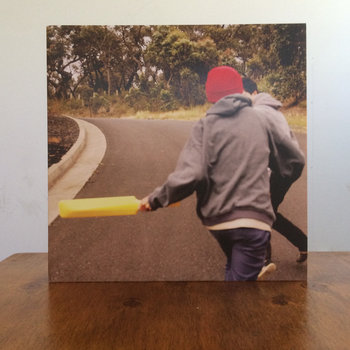 .
00:10 / 00:58
Merch for this release:
Compact Disc (CD), Vinyl LP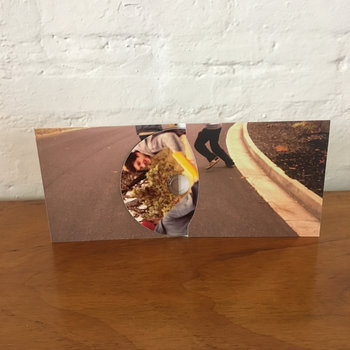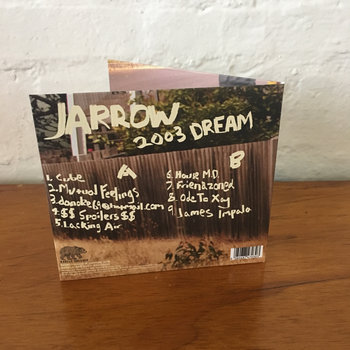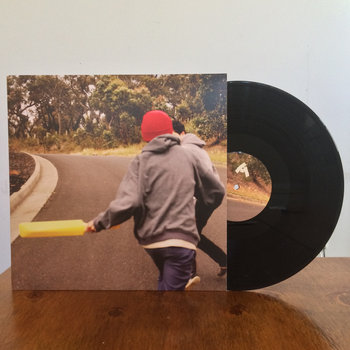 Tell me about involving your dad on the record.
I've always wanted him to get on a recording for Jarrow, but I was too shy to do it. I was originally going to get him for my first EP, Legitimate, which is on my Bandcamp page, but then I was too shy to ask him. I had barely sung in front of either of my parents, so getting him to play on a recording would have been pretty tricky. I had the idea for him to play on "Cube," because that was pretty much what was missing from that song. He got it done in one take, and it was perfect. It's the one that's on the album.
The first time we did it was for a live show—the last show before I went on exchange. I pretty much showed him the song in full. I played it for him first and then I showed him the part where he had to come in. He's also good at hearing songs by ear and working out where to come in for a song, and pretty good with chord progressions and whatnot. So, it was pretty easy for him to just drop in and start playing the saxophone, and it just sounded exactly what I had in mind. I think that there's something about playing with another family member. There's a connection you can get with the music I feel like. You can hear that interplaying I think between the saxophone and the guitar on the recording. I still drag him out for a couple shows every now and again, which everyone loves. They go off more for him louder than they do for me sometimes, which makes total sense, you know!
Is you email address actually "DanOke69@hotmail.com," as per the song title?
It's not my main one, but it is a working email address. I have to check it actually. I'm seeing if anyone has actually sent anything. People are welcome to! It's a nice little Easter egg, I suppose.
—Hilary Saunders