FEATURES
Meet the 80-Year-Old Composer Sampled by Jay-Z and Dr. Dre
By Blake Gillespie · July 20, 2022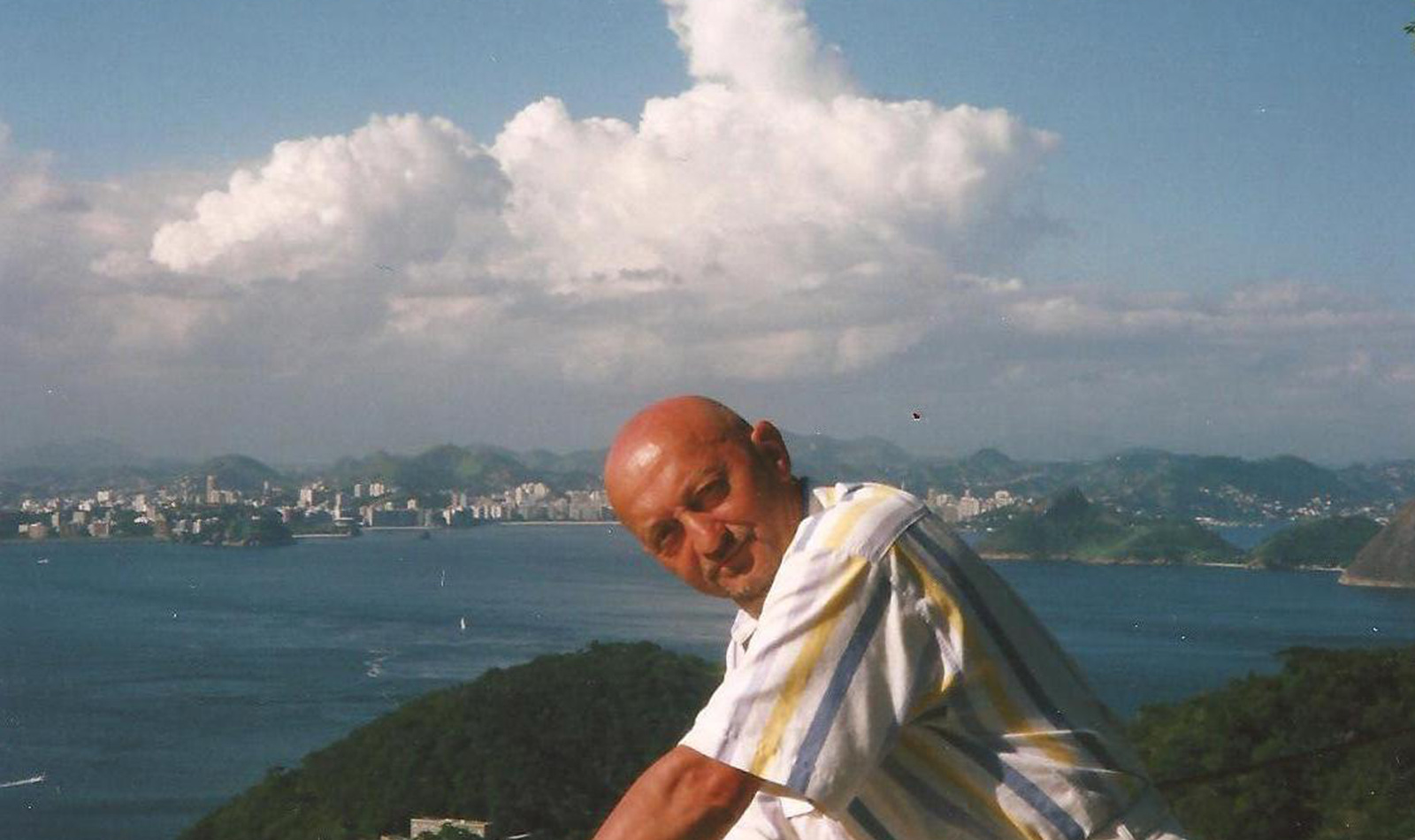 French composer and arranger Janko Nilovic lives like his best work is still ahead of him. At 80 years old, Nilovic has no intentions of retiring. He's lost neither his joy nor his passion for composing, despite having recorded 30-plus albums since the late 1960s that effortlessly blend soul, jazz, funk, psychedelia, and classical. But his most celebrated work is filed in the genre commonly referred to as "library music"—music that could be licensed for use in radio, TV, and film. Later, library music became core to the development of hip-hop; Nilovic's work has been sampled nearly 60 times, and he scored a Grammy nomination for No I.D.'s use of one of his pieces in Jay Z's 2009 song "D.O.A. (Death of Autotune)." Dr. Dre sampled Nilovic's "Underground Session" for a beat on his 2015 album Compton, and samples of his work have appeared in songs by The Alchemist and Freddie Gibbs, Yr Old Droog, The Beatnuts, Joey Bada$$, and Schoolboy Q. "My fans always wonder how an 80-year-old guy is able to write such different current and modern songs," Nilovic says.
Merch for this release:
Vinyl LP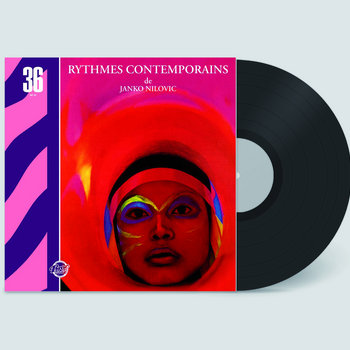 Raised in Turkey by parents of Montenegrin and Greek descent, Janko Nilovic was drawn to music at a young age. He learned classical methods in his early teens but proudly declares, "I hated school."
"[I was] almost exclusively interested in music," he continues. "I was already playing bebop at the age of 15 in 1956. A year later, I was offered a place as a pianist in a jazz club." For Nilovic, music was the only thing worth studying, and a Fats Domino record given to him by a friend changed his life. "I got introduced to songs like 'Blueberry Hill' and immediately picked up the scores and started singing almost all of his songs," he said. "Rhythm and blues began to penetrate my head." He started playing piano in a jazz orchestra when he was only 16—the group's other members were between the ages of 30 and 50—working through a repertoire that included the jazz of Charlie Parker and Duke Ellington, the Latin sounds of Perez Prado, and even Argentinian tangos.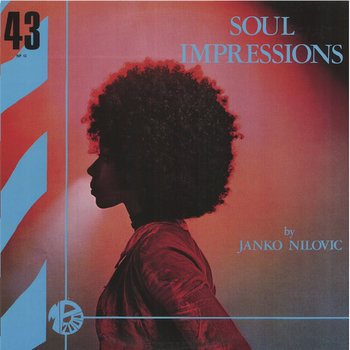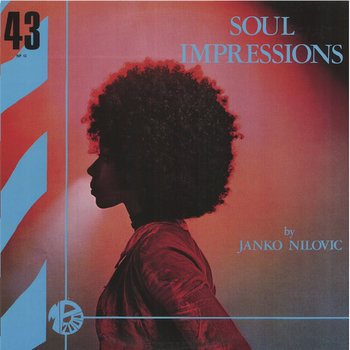 Merch for this release:
Vinyl LP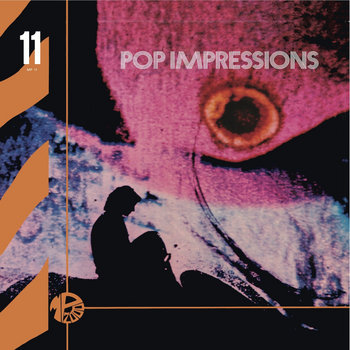 In 1960 Nilovic left Turkey for Paris, where his persistence and passion helped him work up the courage to approach club musicians and ask for work. He struggled for years until, in 1969, a publisher of library music named André Farry heard his arrangements for the French-based singer Davy Jones (not the one in the Monkees) and signed Nilovic to his imprint Éditions Montparnasse 2000—or MP 2000 for short.
Over the span of his 10 contracted albums, Nilovic's eclecticism runs wild. His first six records for MP 2000 have names like Psyc Impressions, Pop Impressions, and Supra Pop Impressions, and beautifully showcase Nilovic's eclecticism. Pop Impressions opens with an orchestral concerto called "Concerto Pour Piano Compressé," which sounds like something you might hear scoring an old black and white movie, until Nilovic flips the concerto on its head to create a bebop rework. "The director left me completely free to choose the things on each record," he says. "I had complete freedom. That's why I composed in many styles of music." He recalls driving home from work one day listening to Europe 1 Radio when the first arrangement from Psyc Impressions came over the airwaves.  He was so shocked that he had to pull over. It was followed by the second track on the album, then the third. The station ended up playing the whole album as Nilovic cried tears of joy.
Merch for this release:
Vinyl LP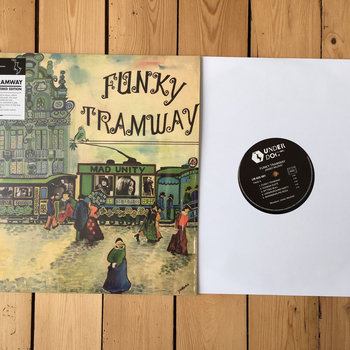 It was a rare moment of commercial recognition. Because Nilovic's music was essentially anonymous—such is the nature of library music—he never realized mainstream success. But recording under a host of pseudonyms—Andy Loore, Johnny Montevideo, and Mad Unity among them—he quietly revolutionized the genre with is stylistic mash-ups. His album Funky Tramway, recorded under the Mad Unity alias, eventually became a holy grail for crate diggers in search of '70s French rare groove.
Hip-hop helped raise his profile, as did a series of reissues, and a 2020 collaboration with the Russian funk band The Soul Surfers, Maze of Sounds, finally brought Nilovic's name out of the library shelves and into the record stores. Recorded at CBE, an analog studio in Paris with a rich history of library recordings, Maze of Sounds moves through the piano jazz funk of Ramsey Lewis on "Wavy" to Nigerian Afro-boogie on the aptly titled "Tha Boogee."
Merch for this release:
Vinyl LP, Compact Disc (CD)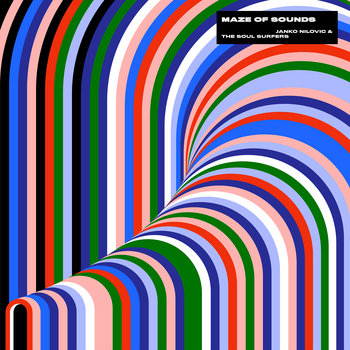 Soul Surfers member Igor Zhukovsky recalls being impressed by Nilovic's freedom and endurance in the studio. The band is in their late 20s to early 30s, but often found themselves struggling to keep up with the octogenarian. "He told me that on [the] sessions, he felt himself just as young as we are," Zhukovsky says. And there are still no signs of slowing for Janko. He's got a second album with The Soul Surfers underway, a jazz trio record, a groove jazz band record, and an homage to the crooners called American Singers. "As you can see, only death will stop me," he says. Adding: "As late as possible!"