FEATURES
Janka Nabay's New Album Pays Homage To His Native Sierra Leone
By Erin Williams · March 17, 2017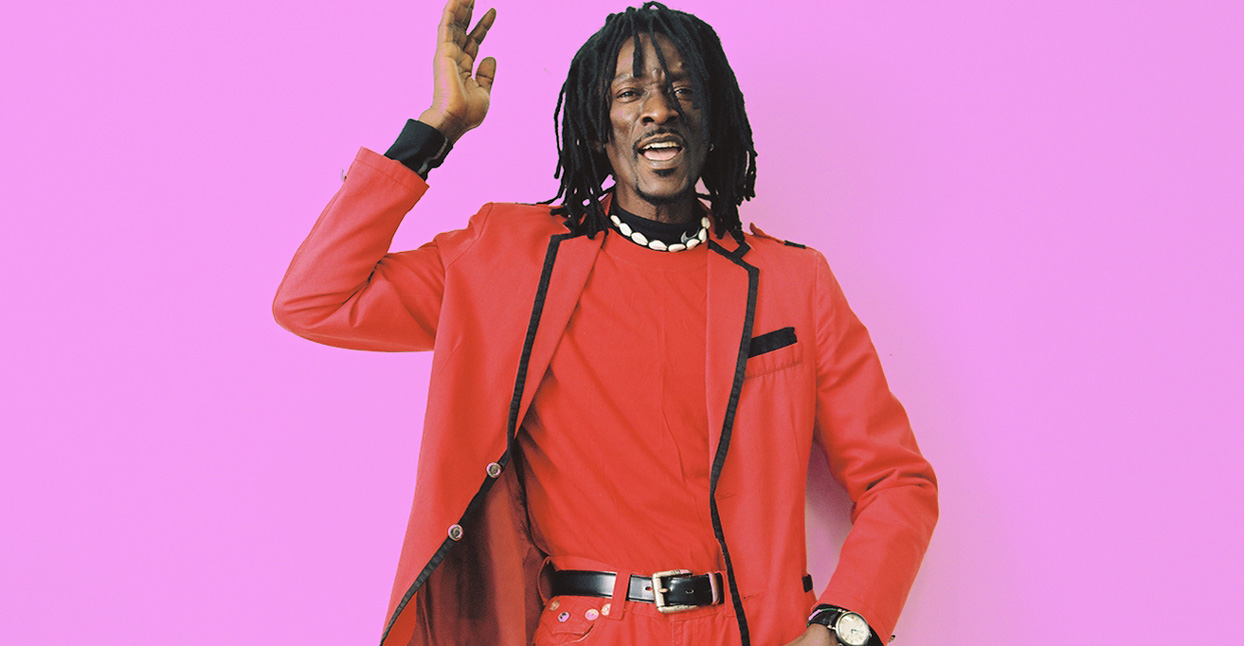 Janka Nabay had garnered a certain degree of hometown fame as a musician when he fled his home country of Sierra Leone in 2003. Heralded as a pioneer of bubu music—an energetic blend of electronic dance music—Nabay left Africa for America after the country had just ended an 11-year civil war that took the lives of more than 50,000 people.
Times went from tough to tougher when he arrived in the United States. Nabay found himself working in restaurant kitchens for several years to make ends meet. His luck started to turn in 2007, when public radio producer Willis Glasspiegel came across one of his old bubu tapes, and tracked him down in Philadelphia. A longtime student of black electronic dance music, he connected him with executives at Matador Records. Nabay released an EP in 2010, then an LP, En Yah Say, two years later. Both works received critical acclaim; NPR crowned him "The King of Bubu Music." And now, four years later, he's back with a new album, Build Music.
"Build Music is an album that I cherish a lot, because for a long time I don't make no album," Nabay tells Bandcamp. "It's like trying to build something different because our country doesn't have a signature trend of music. In Sierra Leone, we played borrowed music—reggae, hip-hop, R&B—nothing is ours. I tried to build our trend. That's why I pick the name, Build Music. In Build Music, I'm on a safari to America."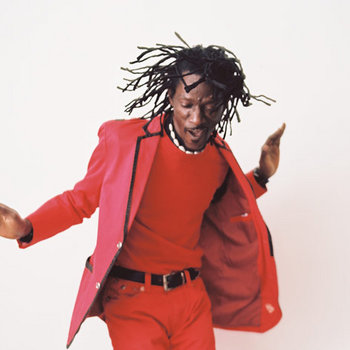 .
00:10 / 00:58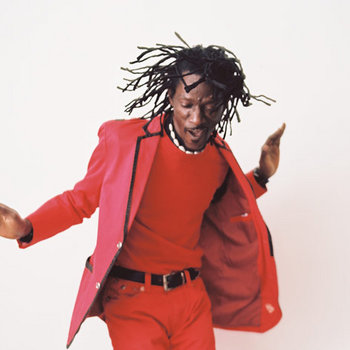 Merch for this release:
Compact Disc (CD), Vinyl LP
The processional music's origins are historically tied to Sierra Leone; it was historically played on bamboo cane trumpets. En Yah Say served as a strong intro for American listeners into the chant-like, Islamic-rooted bubu music. It was also a deep expression of Nabay's long-suppressed talents.
Build Music—recorded in America and Sierra Leone—goes even deeper into his talents, delving into Nabay's struggles to find footing in the U.S. He splits his time between Washington, D.C. and New York, where the members of his band are based. "I like D.C. because it's not too noisy," Nabay says of his adopted hometown. "I've got a lot of my people around D.C. are from Sierra Leone."
The 12-track album takes listeners through Nabay's roots (he first recorded "Sabanoh" and "Angbolieh" in the '90s) to his present-day life and emotions of still struggling to adjust to the ways of the Western world. "I want bubu music to be a trend of our country, so I talk about that," he says. "I talk about love, about jealousy."
"Most times [when] something goes wrong, I'll think of a song," Nabay continues. "Most of my songs are based on things that I see."
Though he's been commercially successful, monetary success still evades him. "On the music side it's OK, because I got the record company and I have a band, but I don't have peace, for me to live by my music," Nabay says. "I'm not living on the music like I used to back home before the war. Now the music, even back home, is spoiled. After the war, there is no central place where they sell our music. Everybody just dubs the music. I don't know where I'm going with this music right now."
Nabay's struggles are common among musicians in genres outside the realm of popular music. "The question is, 'Who buys the album? Where do they sell the album?,'" Nabay asks. "People don't buy albums. The internet is there. You post a song right now, people record it in a second. The only way for artists to have money right now, I think, is shows, and people are not paying for shows in America."
.
00:10 / 00:58
Still, the idea of going back to his old life, working in a restaurant—or anywhere, for that matter—is not enticing. "I used to see musicians in Africa where I grew up, they just play music to survive," Nabay says. "I want to be a musician. I want to survive. I don't want to go play music overnight, and then in the morning, I go to a restaurant to go wash up plates." Nabay has two teenage children back home in Sierra Leone. He'd hoped to bring them with him to the States by now. "I want them to go off to college, and I'm having problems providing for them because I choose music," Nabay says. "The music is good, people love it, and it's growing wild, like fire. Even if I go back home, I don't know how to survive on this music."
Nabay is slated to play a show at Brooklyn Bowl in late March, followed by a tour in Europe. Though he's maintaining the best he can, Nabay takes pride in the exclusivity of his art. "That is one of the luckiest parts, because I play authentic music," he says. "It's different. I hope that people will concentrate on my music. I want to hear somebody in London play bubu music, somebody in Germany play bubu music. Somebody in South Africa, Nigeria, something like that. That's my hope."
That authenticity is something he loves and misses about being an artist in his home country: "I miss Sierra Leone because I don't have competition in the West. I like some competition over my music. And I miss the culture. That [competition] make me more great with my music."
Nabay will never stop playing. He just wants the world to keep listening. "This is my life, this is what I stand for. It's for me and my entire country."
—Erin Williams