FEATURES
A Painter On The Drums: Jamire Williams Details His Artful Solo Project
By Will Schube · December 14, 2016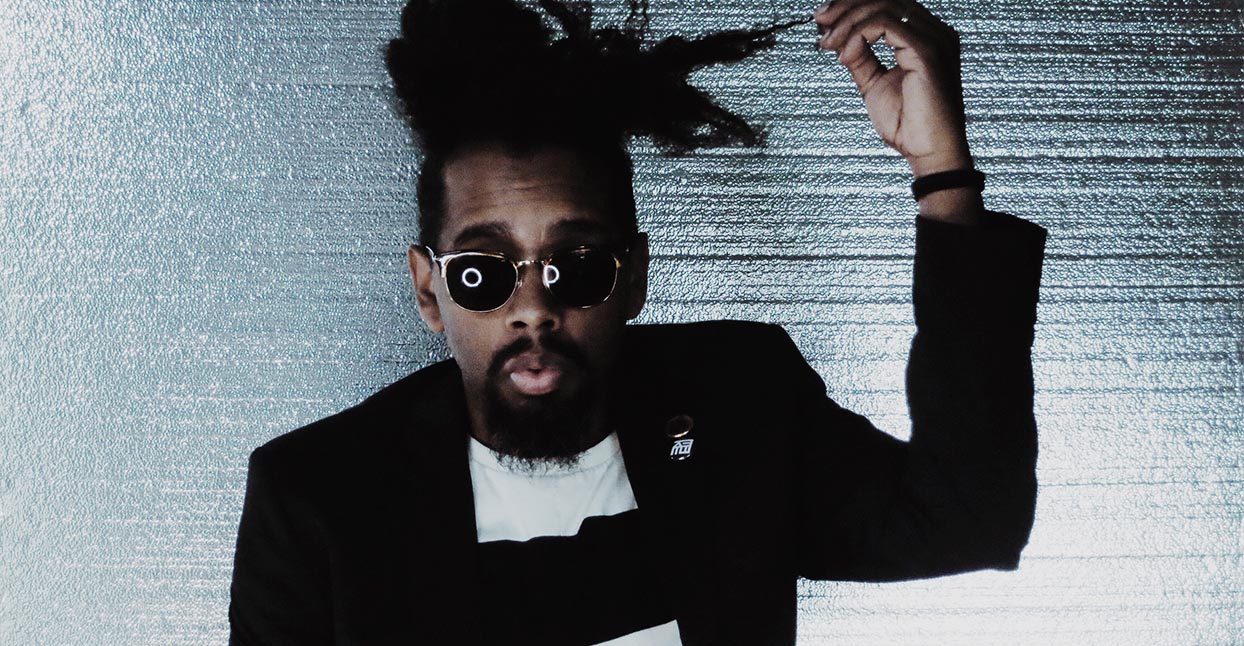 If you like jazz, there's a good chance you've heard drummer Jamire Williams, even if you didn't know he was there. The Houston-born percussionist—known for his controlled, yet disjointed style—has worked with vocalist Corey King, guitarist Jeff Parker, and composer Carlos Niño. He's played with jazz luminaries Dr. Lonnie Smith and Robert Glasper, and is currently in the studio with legend Herbie Hancock.
As his session opportunities have taken off, Williams the songwriter has taken a back seat. He's released a few records with his full band ERIMAJ—Jamire spelled backwards—yet Williams has always played a role as part of a larger group. With /////EFFECTUAL, his Leaving Records debut, the musician steps out on his own with an avant-garde set of extended drum solos. An album's worth of such compositions could be tedious, but Williams creates a moving opus of elegant instrumentals. Nothing feels forced; Williams and executive producer Niño balance multiple drum sounds and electronic triggers. The result is an organic experience for the digital age.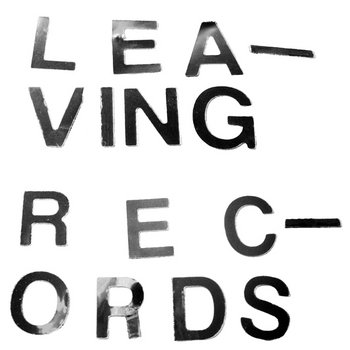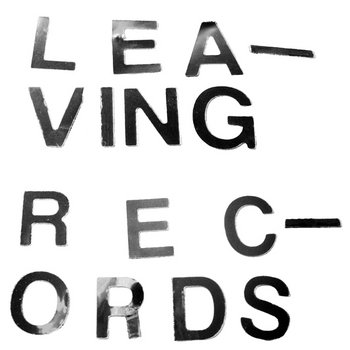 Merch for this release:
Cassette, Compact Disc (CD)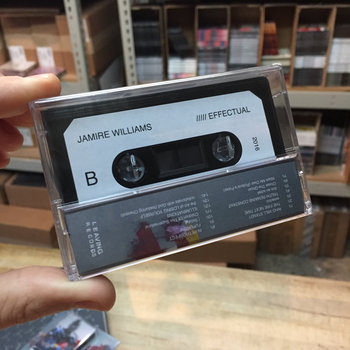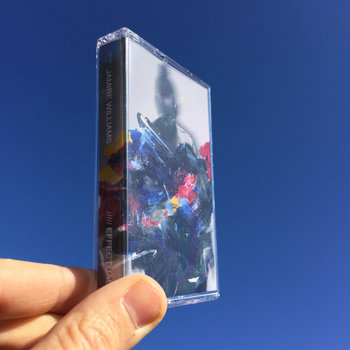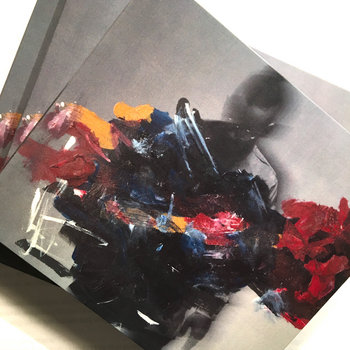 What was it like working with Carlos Niño on your solo album?
It was a genuine thing that sort of just came about. We'd been working together a lot with Miguel Atwood-Ferguson, and Carlos insists he's wanted to make my record since the first time we all met. But it took him a year to even ask me [laughs]. He wanted to build a rapport first. He introduced this concept of doing a drum record to me. He's a collector, and he has collected lots of solo drum records. We both realized that this doesn't really happen any more. He came to me with this concept, referencing a Jack DeJohnette record called Pictures. He didn't realize DeJohnette is one of my favorite drummers. I loved the idea and we hit the ground running from there.
You recorded the album during three different sessions on three different drum kits. Why did you decide to attack the record in this specific way?
We wanted to capture three different settings sonically with three different engineers in hopes of grabbing some different textures. We had one session with my usual kit. That was at this studio called The Breath out in Pomona [California]. That was a real dope spot. We set up my kit and did a session, which makes up a majority of the record—maybe a little more than half. Then we did another session with a great producer/engineer named Andy Kravitz, who's been in the game for a minute. He has the whole lineage of drums and where they could go. He's very much in the know in that regard. He's got plaques [laughs].
Did you use his kit?
Yeah. He has these dope, old Leedy drums from the 1800s. He set those up and we did a session on that kit. Then, Carlos really pushed to do some stuff on a hybrid set—which is a mix of acoustic drums, cymbals, and electronic pads and triggers. We set that up with the configuration of Derek Taylor, who's the drummer for Banks. We also worked with a dope engineer named Benjamin Tierney, who did work on Kamasi Washington's The Epic. It was the community, you know? Just people who had a good reference for drums sonically and were interested in pushing that. We knocked out those sessions in maybe a month or two. It was very organic, very natural. We just caught a wave and it flowed from there.
Merch for this release:
Cassette, Compact Disc (CD)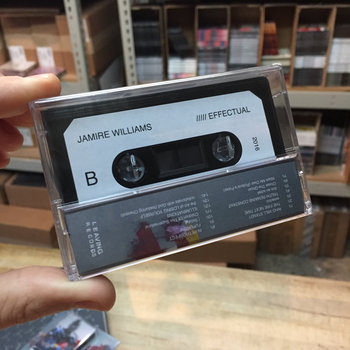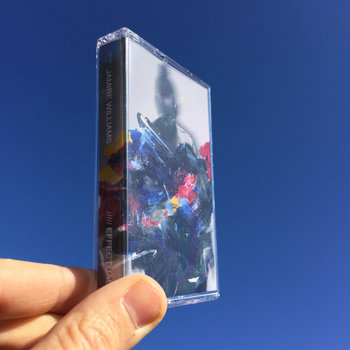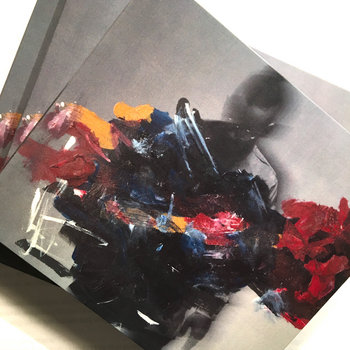 You've released records with a band under the name ERIMAJ before. Why did you decide now was the time to release a solo record?
ERIMAJ was always a snapshot of my New York experience. Just everything I had been involved in. The different musical journeys and experiences that took place there. That was the ERIMAJ statement. It's also a sound that's dependent on the players in that band. The concept came about with my friend Corey King. We wrote a lot of that record together. ERIMAJ is its own thing. Jamire Williams is me.
I'm a big fan of Madlib and DOOM, and it kind of has that same take on the different monikers. When I moved to California three and a half years ago, I was looking for a change and reset. I stopped touring and was focusing on trying to find a new sound. I didn't really envision doing a record like this, but where I was artistically, I was definitely more influenced by visuals and doing film scoring. I really wanted to do installations and explore all the different avenues. This project encapsulates that: the raw art of me. The raw artistry of the drums at its purest form. It's not contrived, it's not just drum breaks. Each piece is a composed thought. It's high art to me. I look at myself as a painter on the drums. It involves all of that. I feel like it's a statement for Jamire Williams and what's to come.
The album feels very free flowing and consistent. Did you structure the songs before recording? Did you have sketches? Or is the entire thing improvised?
It was all improvised. Pretty much every song is one take.
How did you figure out which songs needed electronic parts? I love the electronics on "Children of the Supernatural," but it's also beautiful as a drum composition.
Me and Carlos talked about different elements to be added. The ones that have those elements were the ones that naturally stuck out at me. I wasn't hearing everything that I was still seeing when I listened to it. I wanted some other colors added to it. "Children of the Supernatural" is actually a funny example, because those drums derived from a session that I did for Carlos' album.
Merch for this release:
Cassette, Compact Disc (CD)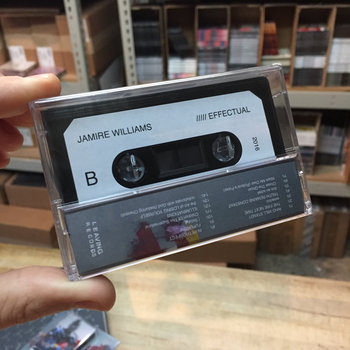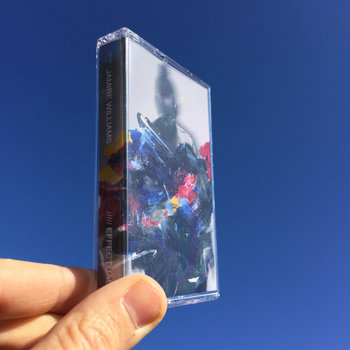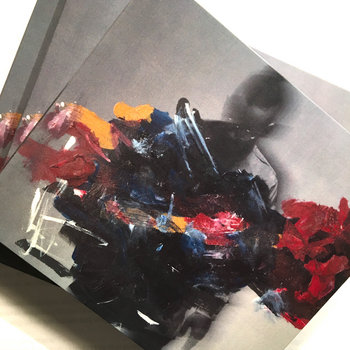 What sort of music were you listening to while getting ready to record this album?
I was checking out a lot of Daniel Lanois. Vincent Gallo, too. That album When has definitely been on the playlist. I've been listening to a lot of Chassol, who's the only collaborator on my record. We were working together a lot leading up to my record and we were playing in a lot of different mediums. Whether it was in a theater or a museum, we played together all around the world. Seeing the way the interactive aspect of music, media, art, and film can coincide—it's all one to me now. Working with Chassol was a huge influence on me.
What did you grow up listening to?
Pretty much everything. Growing up in the '90s, that was such a vibrant time in pop culture. MTV was so authentic then. You were being exposed to so much music. Nirvana, everything in hip-hop—I was listening to all of that. I come from a contemporary gospel background, too. My mom is a singer and pianist, she was always playing music. George Duke, Patrice Rushen, Chick Corea, Herbie Hancock, stuff like that. I was consuming that and then the music of my childhood, too. Then I'd visit my father and he'd be playing Prince and Sly. It was a gumbo, man.
Did you place any restrictions on yourself while recording?
There weren't any restrictions. Carlos and I are kindred spirits in that way of being very open and feeling out the vibe and energy. We're really into mood. It was very simple. I would have a rhythmic idea and I'd lay it down, then we'd document it. He'd throw something very simple at me, maybe something really cymbal heavy. That's how "ILLUMINATIONS" came about. It would be something really simple, just a thought, a word, or a phrase. I'd feed off that and lay it down.
Merch for this release:
Cassette, Compact Disc (CD)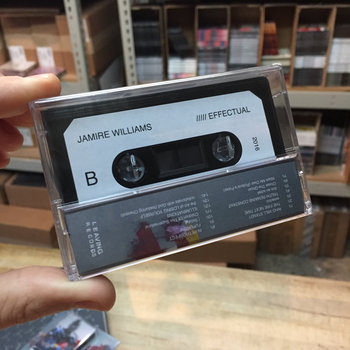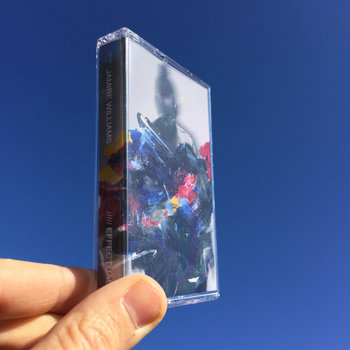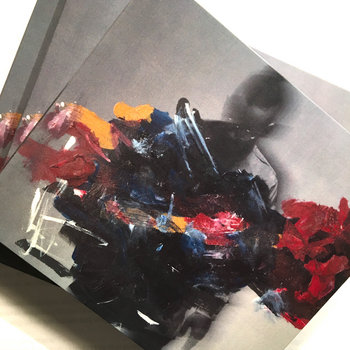 In an old interview, you talked about how ERIMAJ was a way of having a conversation with jazz while regurgitating it into something new. Is it important for you to always have that relationship with jazz in particular?
I just consider myself an artist. A pure artist. The jazz idiom, that language is just in me. I pulled from that as much as I pulled from prog, rock, hip-hop or anything. I think all of that is in me. I have the ability to pull out all of these elements at any given time. In the purest sense—when I'm performing—it all comes out in one way or another. Someone can hear a reference from any of those different genres. Someone else can hear a totally different reference in the same piece. It's all innate. It's all naturally in there.
You want to do more full band stuff, you think?
Yeah. Definitely. ERIMAJ will be re-visited when the time is right, too. It was such an affecting record. That project was important. I needed time to revamp and reset. This is getting to the raw aspect of it. We'll add the layers as we go.
What's it like being a jazz musician who's been around for a while and witnessing this renaissance with musicians like Kamasi?
It's a beautiful time. I think a wave of people are coming back to wanting something real. People are wanting pure expression. It's an opportune time that people capitalized on after the release of Kendrick's record. He focused so much on live musicians and jazz in general. All the major players on that record happened to be part of the same community. I've been working with Terrace [Martin] on Herbie Hancock's new record. Seeing that lineage of musicians come back around to the young musicians is such a cool give and take. We're doing what influenced us and now we're working with them.
Tell me about playing with Herbie Hancock. It must be surreal.
Oh man. I told friends of mine, 'This is where we needed to be.' You can go into a situation like that and be nervous, you know, this is Herbie Hancock! You can go into it thinking he's going to be dictating what's going on and put an authoritative lead on things, but it's totally the opposite. He's really open to letting us determine where we want to take his music. He's really patient with song construction—down to every chord. It's a great experience watching him work.
What role do you hope /////EFFECTUAL plays in American culture?
I hope it creates something spiritual. The title 'EFFECTUAL' is something abstract, but it moves you and asks you to do something. I want it to help change the culture, and to be a catalyst to help people think outside of the box. I want people to think about where we need to go as a society and where we need to go as artists. It's on us to paint the picture of the world the way we want to see it, and the way we want it to reflect us. I want /////EFFECTUAL to be that. I want it to be a spark and an influence to change your situation or the situation around you.
—Will Schube