FEATURES
James Holden: From Bedroom to Madonna (And Back Again)
By Sam Davies · April 04, 2023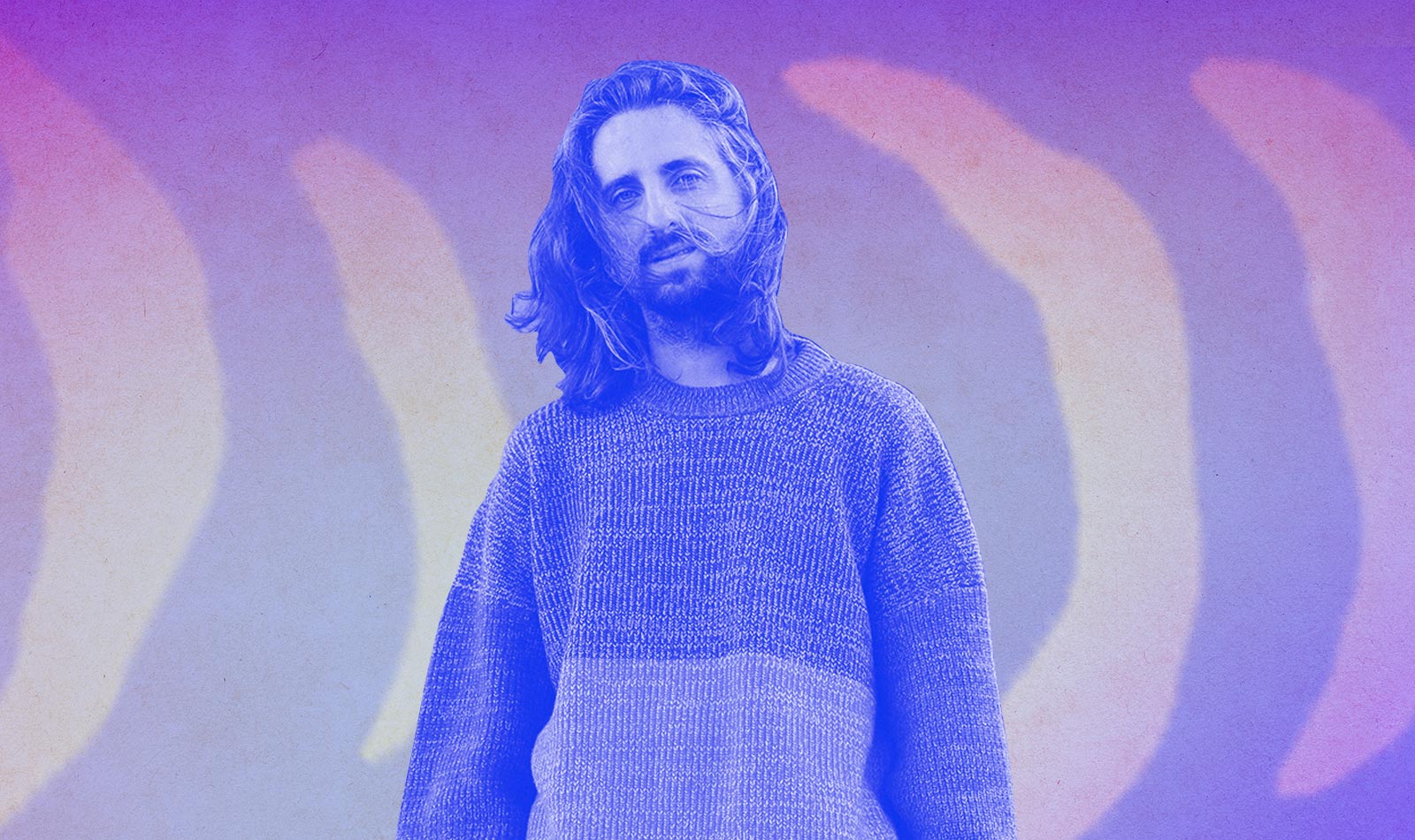 The lore surrounding James Holden—the golden boy of UK techno turned experimental nomad with a jaded edge—is deep.
"James Holden definitely helped shape my taste in my teens, building the foundation of what is me musically, up to this day, almost 20 years later," writes a fan on Holden's Discogs page. "For me personally, James Holden is (was) one of the most innovative and intelligent progressive trance producers ever," writes another. Others call him "one of my all-time favorite artists" or "kind of overrated" or "an absolute genius" who "seems to have lost his knack for techno stormers and instead has become weirder and weirder, music-wise, by the day." 
.
00:10 / 00:58
Merch for this release:
Compact Disc (CD)
Holden himself is philosophical about fans' chatter. "If you do the wrong thing, sometimes people take it really personally, like they owned you or something, or you were working for them, or you've betrayed them," says Holden. "But when people take offense, it's usually about their own…things. So let's not give them too much attention." 
Holden grew up in a market town in the English Midlands, balancing his radio on his wardrobe to catch a signal from the distant pirate stations playing rave and hardcore in Leicester 13 miles away. In 1999 at age 19, while studying mathematics at Oxford, he broke through to online consciousness with the single "Horizons," a 10-minute techno opus made on a free Microsoft Windows production program.
After "Horizons," Holden started his own label, recorded the semi-legendary fifth installment in EQ's Balance mix series, and released a debut album, The Idiots Are Winning, in 2006. He captured imaginations all over, mixing minimal techno, progressive house, trance, hardcore, and ambient, and proving that electronic music could have all the narrative drama of a rock opera. He was commissioned to remix Britney Spears, Madonna, Radiohead, Depeche Mode, and New Order. 
Then there was that remix. In 2010 Resident Advisor declared Holden's take on his friend and label-mate Nathan Fake's single "The Sky Was Pink" the 10th-best track of the decade. Shades of the track's psychedelic, tension-building ecstasy and release could be heard everywhere, from Fuck Buttons (who went on to play the 2012 Olympics opening ceremony) to the progressive tech-house of producer-DJs like Patrick Topping and even Joy Orbison's omnipotent post-dubstep melodrama "Hyph Mngo." 
.
00:10 / 00:58
Merch for this release:
Compact Disc (CD)
Holden's label Border Community was inundated with demos imitating the "Sky Was Pink" remix. "It's weird having a hit like that," he says. "I remember the first time I played it, it cleared the dancefloor. Then suddenly, it's like this monstrous thing." He can't listen to it now. "It's difficult to get enthusiastic about something when you've worn it out. It's like an old teddy bear whose face has fallen off. Some guy told me his friend had died young, and they'd played that at the funeral. That's one of the best things anyone's ever told me. So I can't really be negative about it; it's just that I can't go there again."
Instead, Holden's music became increasingly experimental, culminating in the 2017 album The Animal Spirits, a technicolor jazz odyssey influenced by Pharoah Sanders and Don Cherry and recorded with a live band. He's back now with Imagine This Is A High Dimensional Space of All Possibilities, calling it "the record teenage-me wanted to make."
Inspired by the surrealist collages of John Stezaker, Holden recorded the new album during lockdown, combining the live, improvisational energy of The Animal Spirits (he recruited friends to play drums, tabla, double bass, guitar, and saxophone) with the beat-driven techno of his older stuff. The album also pays tribute to the heady golden days of UK rave, before the Conservative Government's 1994 Criminal Justice Bill brought an end to the era. But Holden is quick to stress that the rose-tinted paradise we often associate with the early rave scene never really existed, pointing out that such places were often sketchy and unsafe, particularly for women. 
Holden himself was seduced by the sound of electronic music as a youth but quickly became disillusioned after briefly entering the global dance music mainstream as a touring DJ. "It's quite boring, really," he says. "You're going to all these amazing places, but you never get to see any of them because you're always so tired, and you've got to catch a flight and go through the airport." 
The false promises of fame, capitalism, and the music industry are common themes throughout Holden's career. One of his most vital but underrated works is a soundtrack to the 2016 documentary A Cambodian Spring, about a community in Phnom Penh struggling against a corrupt government's plans to destroy their homes and the plight of the Venerable Luon Sovath, a Buddhist monk who supports their cause despite the higher-ups in his religion forbidding it. Two mothers are imprisoned for their protests, and Holden's beautiful "Solidarity Theme" plays as their children confront the Cambodian police.  
"It's obviously horrible, but those people in it are so inspiring," Holden says. "It just made me realize how much money corrupts everything, from democracy to religion. The top Buddhists in that film are essentially controlled by the regime. It's sort of trivializing the struggles that those people had to go through to compare it to rave, but sort of not—but rave also promises this hope and optimism, and that's also been corrupted by money." 
He also rejects the idea that the festival circuit is delivering the party paradise once promised by the rave scene. "I sometimes think they've just put a fence around something that was free and started charging people to come in," he says. "I was watching Instagram clips of a big rave, and I thought, 'I don't wanna be there.'" That said, he can still get excited by the idea of a 50-person basement club—even in his 40's. 
"My biggest fear is of calcifying, as an old person, like becoming so set in my ways that I just reject any new information," he says. "And I met a neuroscientist years ago who said the best way to retain your plasticity is to take acid. It tells your brain, 'Shit, things are happening, you should learn, just open up a bit.' But even with drugs, he's wary. "A good friend of mine once told me if you take enough ketamine you can talk to dolphins. So that's a false promise. I mean it might be true…"
Imagine This Is A High Dimensional Space of All Possibilities is Holden reckoning with his past while beating ceaselessly into the future, paying tribute to the utopian ideal of electronic music even though it may never have existed. "I don't think it does exist," he says. "But you have to believe in it. You have to try: otherwise, you'll just give up."