FEATURES
Making an Album About George Washington Carver Taught James Brandon Lewis About Himself
By Michael J. West · May 17, 2021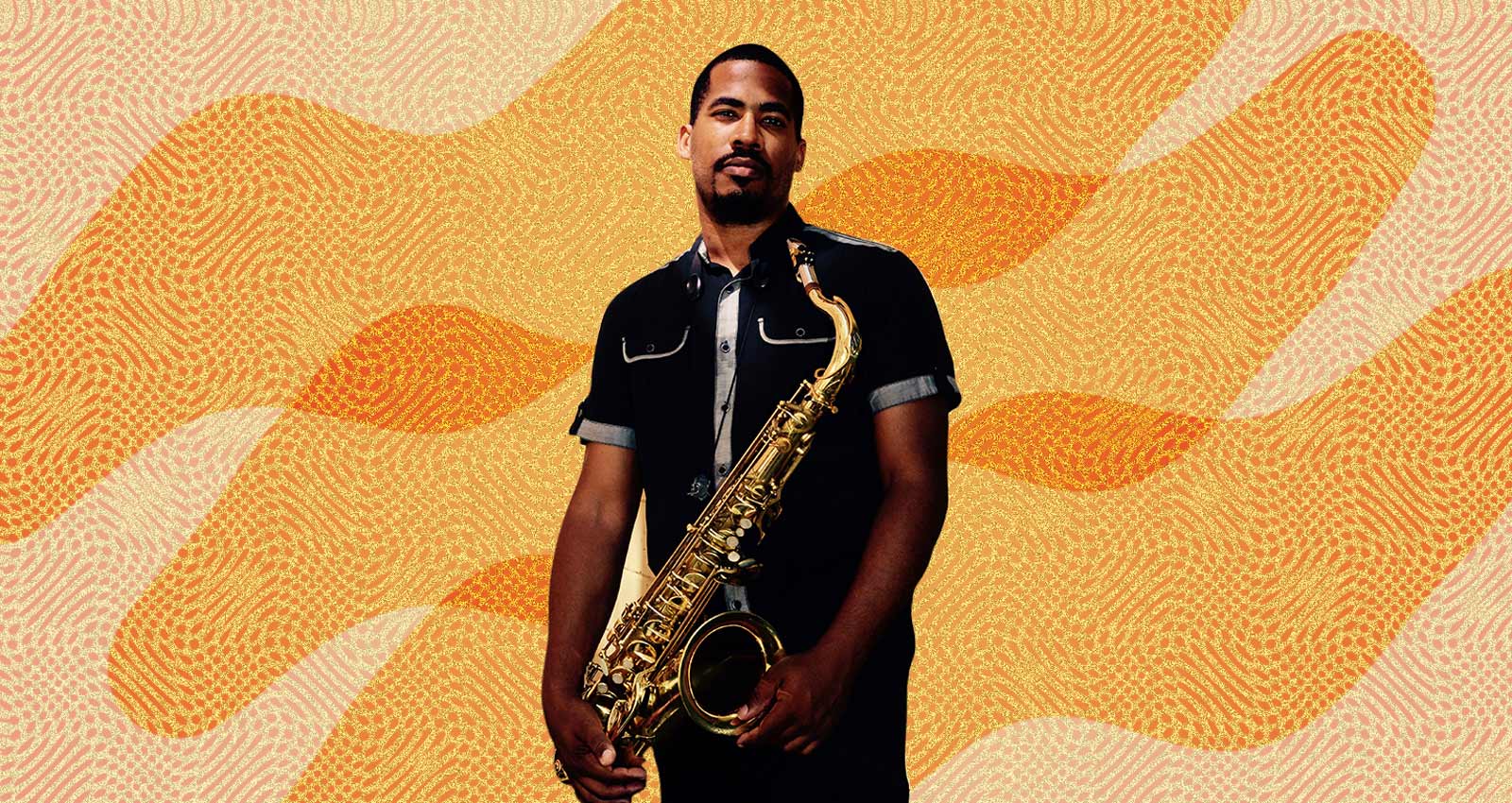 The third track on James Brandon Lewis' Jesup Wagon is titled "Arachis"—the scientific name of the peanut plant—which is as close as the tenor saxophonist's tribute to George Washington Carver gets to the scientist's most famous association.
"Over time, he's just gotten to be known as 'the peanut guy,'" says Lewis, from his home in New York. "But he was so much more than that. He was a visual artist who won competitions. He was a musician. He was a conservationist. He designed the Jesup Wagon [Carver's 'movable school' that allowed him to bring his innovations to poor Southern farmers]. He could cook. He could knit. He was just a phenomenal human being."
Lewis is a rather remarkable person himself. The Buffalo native's second album, 2014's avant-garde-leaning Divine Travels, left a searing imprint on the jazz world, and established Lewis as a musician bursting with promise. In his meteoric rise since then, he has made good on that promise, taking various aesthetic and conceptual approaches that share a loose, experimental edge: not totally free, but—as the title of his 2019 album attests—unruly. Lewis has enriched it with his own poetry and inspiration from his studies of visual arts and science (his mother was a science teacher, and Lewis has long been fascinated with biology and nature).
In other words, he resembles the renaissance man he explores on Jesup Wagon.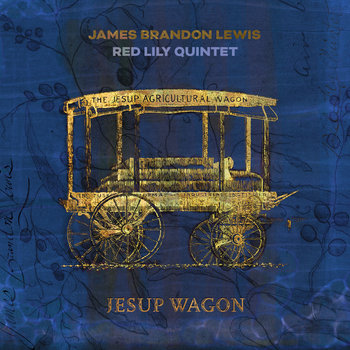 .
00:10 / 00:58
Merch for this release:
Vinyl LP, Compact Disc (CD)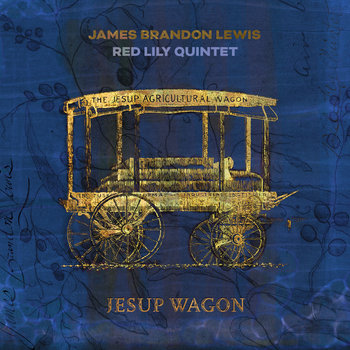 "Oh, I definitely see myself in George Washington Carver—in many ways," Lewis confirms. "He approached his love of art and music, his love of botany, all these different things he explored, with a kind of oneness." For example, although Carver's ambitions as an artist preceded his decision to pursue botany, plants and flowers were his favorite subjects for painting, and continued to be so throughout his life. Lewis is fascinated by his interweaving of those passions.
"He was seeing the world's correlations, rather than its separations," says Lewis. "I don't see him as any less of an artist because he ended up being a botanist. My goal is to see who I truly am as an artist, and it helps me to see these correlations, too. When a musician is only pursuing music, and only hanging out with other musicians, you can lose touch with the world and your connection to it. It makes it harder to look yourself in the mirror and feel confident in asking, 'Who are you? What are you about?' That's what I'm trying to do now."
Even so, it's hard to escape from Carver's legacy as an agricultural pioneer—a man of the earth. Lewis doesn't really try. Even with his poetry recitations and rhythmic complexities, the music on Jesup Wagon is perhaps the earthiest and most accessible he's ever recorded. Featuring a new ensemble that Lewis calls the Red Lily Quintet (cornetist Kirk Knuffke, bassist William Parker, cellist Chris Hoffman, and drummer/percussionist Chad Taylor), the album—with its driving beats, raw timbres and melodies, and unconventional forms—evokes New Orleans jazz, work songs, country blues, gospel hymns, and, with Parker playing Moroccan gimbri on the tracks "Lowlands of Sorrow" and "Seer": traditional West African music. It's a reminder of an even deeper and older tradition that's always present in the album's context.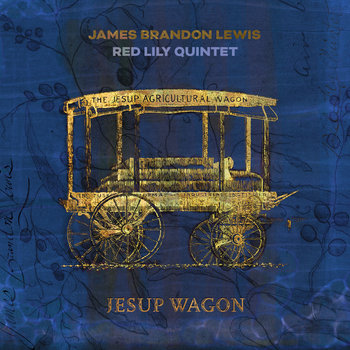 .
00:10 / 00:58
Merch for this release:
Vinyl LP, Compact Disc (CD)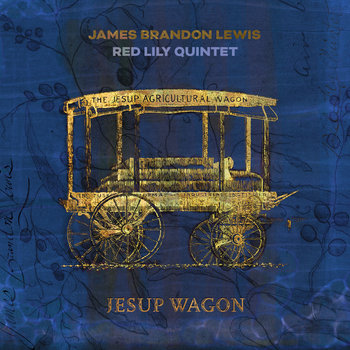 "That's one of the things I wanted to convey in the album too: the elements of folk," Lewis says. Folk elements were both Carver's asset and his adversary. The Southern Black sharecroppers and tenant farmers he sought to aid were often illiterate, and used handed-down techniques and traditions; not always trusting of a Tuskegee Institute professor's experiments and written research. Yet Carver also talked to these farmers about their methods and observations, accounted for them in his research, and even had a certain folk quality to his own ingenuity. Asked how he'd discovered this or that about his plants, the botanist would reply, "I asked them."
The saxophonist is no stranger to conceptual works. His last album, 2020's Molecular, was also inspired by his love of science; he dedicated An UnRuly Manifesto to Ornette Coleman, Charlie Haden, and surrealism. Still, Jesup Wagon has a commitment and depth to its themes that is new for Lewis. "This is a turning point to where I can go next," he says. "No disrespect to my earlier albums, but there's a maturity here." His profound reflections on Carver is evidence of that maturity. Or perhaps, the maturity is a result of the reflections, and it's Carver who had the profundity.
"He just dropped so many jewels" Lewis says. "One of his quotes is, 'No individual has any right to come into the world without leaving behind him distinct and legitimate reasons for having passed through it.' I'm like, damn. If that doesn't get you out of bed in the morning…"