FEATURES
Jake Blount Imagines What Black Culture Looks Like During a Dystopian Future
By John Morrison · September 23, 2022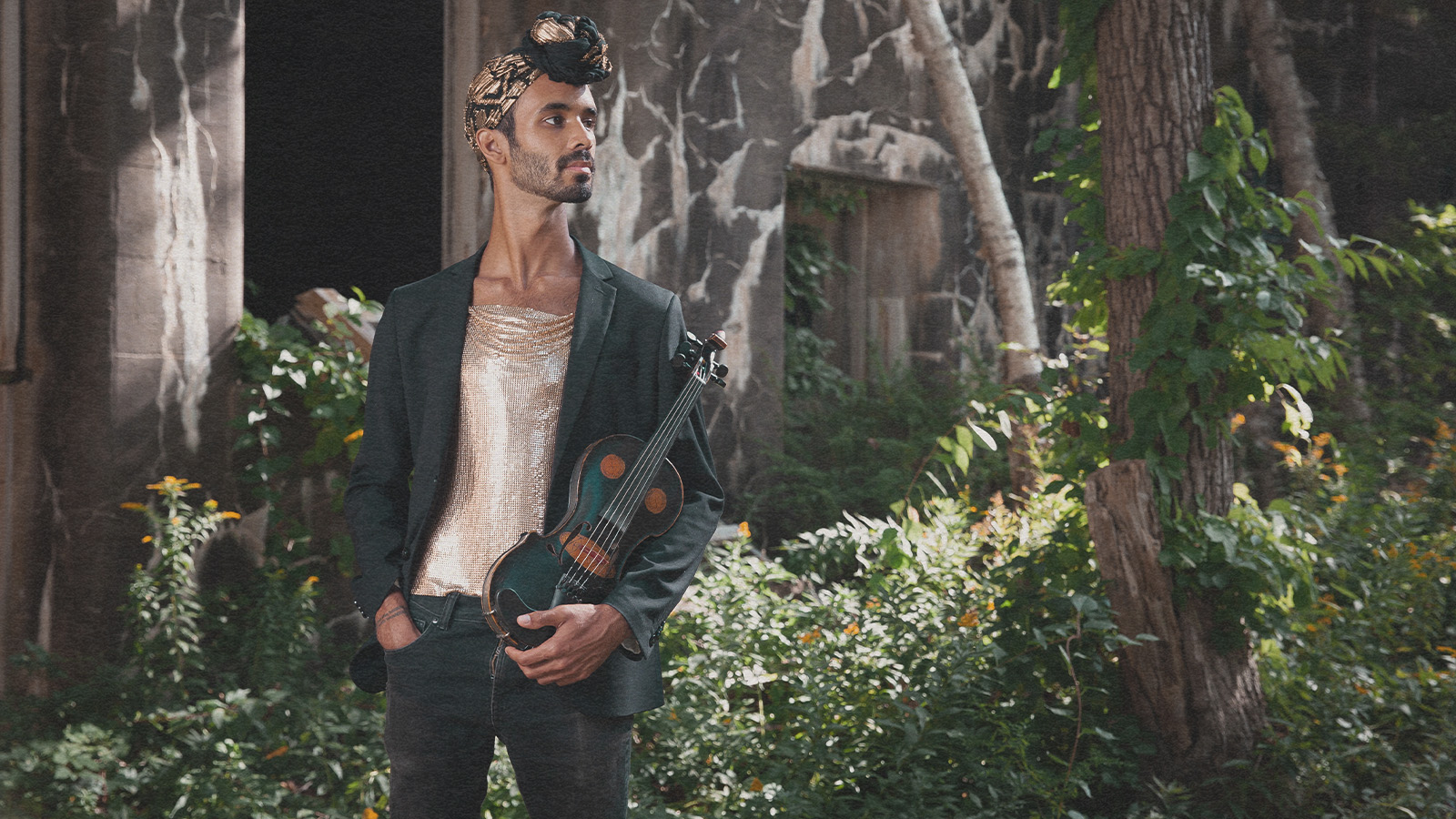 Afrofuturism is the practice of using creative disciplines as tools to imagine life for Black people in the future. Jake Blount's new release The New Faith is an Afrofuturist concept album that explores Black life, music, and spirituality in a future that's rife with human-made climate and ecological disasters. Against this dystopian backdrop, Blount uses traditional Black American religious music as a way to speculate about what Black faith and culture would look like in a potentially disastrous future.
"The record depicts a religious service being held by the descendants of Black American refugees who fled from the South to the North in search of arable land and a stable climate during the man-made climate crisis," Blount says. "So, this is probably a few centuries from where we are now in terms of a timeline. The goal was to examine the traditional Black folk music of the future. Since I have done a lot of traditional Black folk music of the past and the present, I wanted to think forward about how that would work. This is meant to be a field recording from a few hundred years in the future."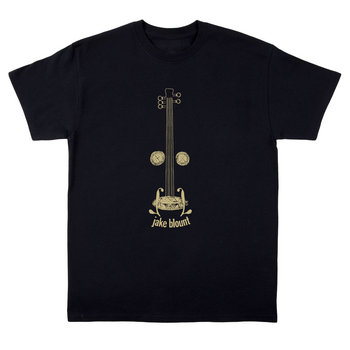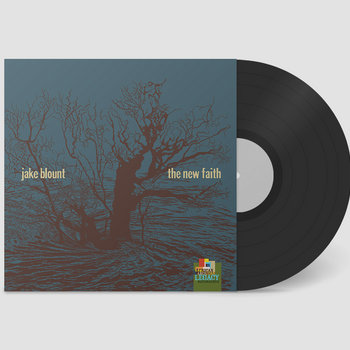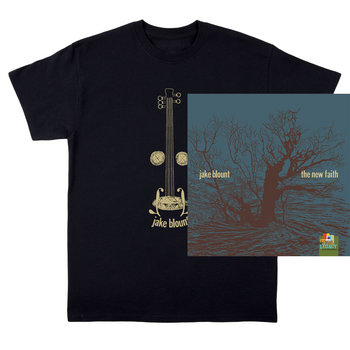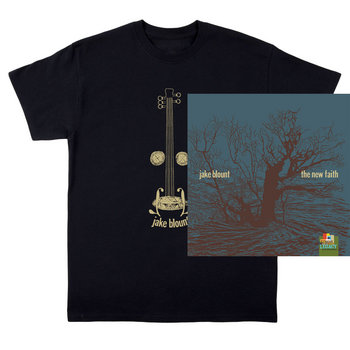 .
00:10 / 00:58
Merch for this release:
Vinyl LP, Compact Disc (CD), T-Shirt/Shirt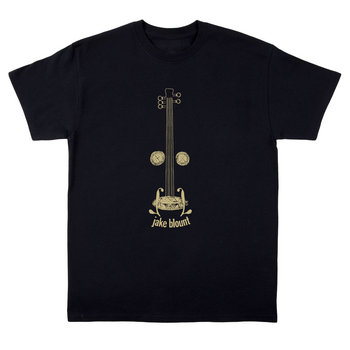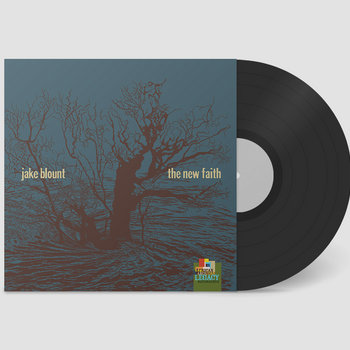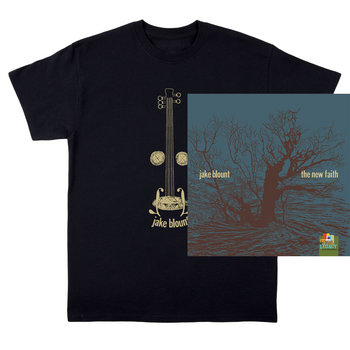 The New Faith opens with "Take Me To The Water," where Blount's clear and vulnerable vocals lead the choir through a somber version of the traditional hymn. From there, Blount delivers a prayer, "We gather here today to confess and be cleansed in the eyes of our Creator. We gather here to be washed clean of the sins of humanity. Here where dead seas meet withered land." The prayer aligns with the tradition of the Black Church, with Blount using poetic language to speak to the very real material conditions that his congregation is facing.
Throughout the album, Blount takes older songs and updates them with fresh arrangements and a new social and political context. His swinging, guitar-tinged take on "Didn't It Rain" invigorates the old spiritual about Noah's flood, the origins of which are thought to date back to slavery but which was popularized in the 20th-century by Sister Rosetta Tharpe and Mahalia Jackson. "Tangle Eye Blues" is another standout, with its aching, ghostly ambiance. When Blount asks, "Lord, I wonder will I ever get back home," the pain and longing in Blount's vocals not only speak to the theme of rootlessness in the album's storyline, but also captures the displacement of Black folks after being kidnapped and taken to America. By connecting these older songs with relevant themes from the present and potential future, The New Faith imbues them with new meaning.
As the title implies, Blount finds new ways to look at faith and Black religious music in each track. "I think taking these songs into a new context in the way of this Afrofuturist venture—finding ways that they could be relevant in the world to come—also showed me all the ways in which they're already very subversive and already doing very queer, very unusual things with maybe Christian theology, maybe retentions of earlier beliefs that our people used to hold, and in some cases still hold," he says. He continues, "I think throwing these things very far into the future helped me figure out where I fit in them in the present, and to realize that there actually has been a place for more perspectives than I've been told about, or that I've been ready to perceive in the past."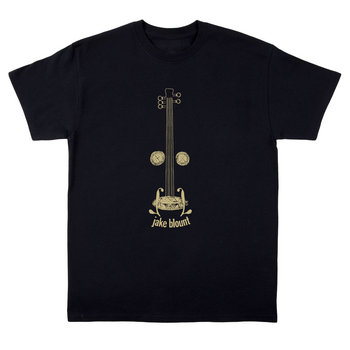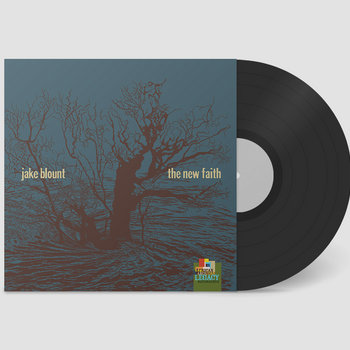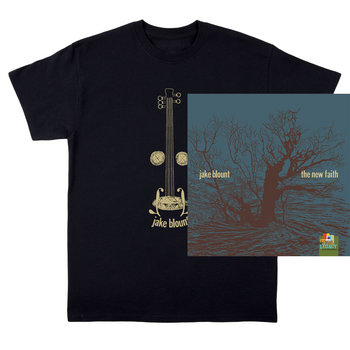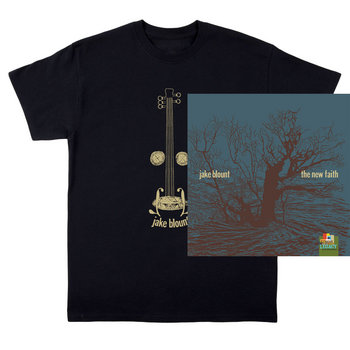 .
00:10 / 00:58
Merch for this release:
Vinyl LP, Compact Disc (CD), T-Shirt/Shirt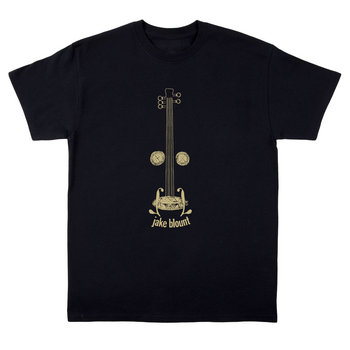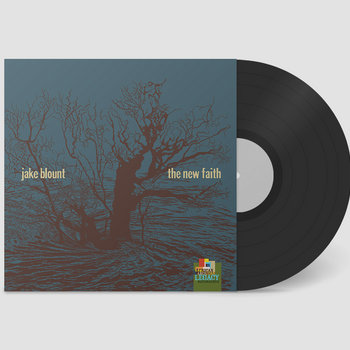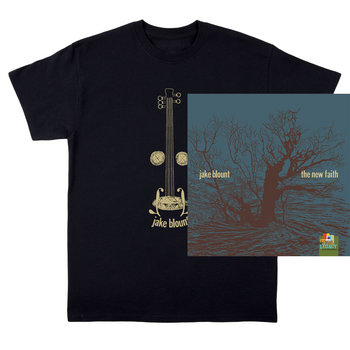 Working with this rich, enduring musical and spiritual tradition with fresh ears, Blount and The New Faith uncovers an unexpected revelation; while there may be a wide cultural and chronological gap between where we are today and the music of the past, these songs can be interpreted in a way that speaks challenges that are still faced today and in the future.
"In order to make the progress we need to make—especially thinking on the level of something like climate change—a global problem that everyone is gonna have to fix together, you have to find a way to welcome people in," says Blount. "I think that coming through these old church songs you listen for the lessons, they have to teach us about who we are and how we should be. The music has something to say about where we are right now."