FEATURES
Composer Jacqueline Thibault, aka Laurence Vanay, is an Unsung Hero of the French Underground
By Ana Leorne · October 19, 2020
Though today she is a beloved figure in French underground music, Jacqueline Thibault's early musical forays weren't exactly promising. Though she was classically trained from a young age, and gifted with absolute pitch, she grew up without a TV or a radio, completely walled off from pop culture. ("I didn't know who the Beatles or the Rolling Stones were," she would later admit in an interview with Brain Magazine.) Her teenage years at the prestigious Paris Conservatory weren't especially encouraging, either: Thibault lost an organ competition to a male competitor, whose victory the jury justified by saying, "At least him, being a man, could have a career."  The episode inspired Thibault to form her own group, Nanajo, which signed to the French label Vogue in 1972. But misfortune struck yet again, when the group's manager disappeared—and took their first record with him—leaving them stuck in a three-year exclusive contract. Faced with few other options, the group chose to disband.
Two years later, Jacqueline met Laurent Thibault, the original bassist for the prog group Magma, who was working as the International Label Manager for the Barclay label. When Laurent heard the demos Jacqueline had been working on, he introduced her to guitarist Serge Derrien and drummer Jean "Popov" Chevalier; the group gathered at the Studio de Milan in Paris to record what would become Galaxies, Jacqueline's landmark album, and her first under the pseudonym Laurence Vanay. (Jacqueline and Laurent would marry shortly after.)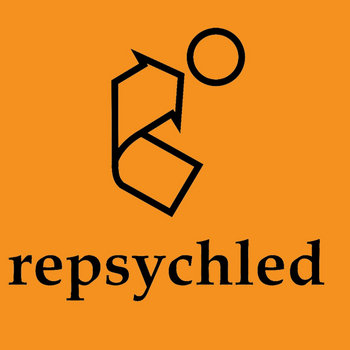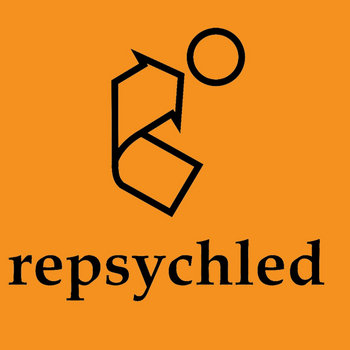 Mostly instrumental, Galaxies is an uncanny mix of French folk and electronic-based prog, that in the years since its release has been praised for its inventiveness and phantasmagoric poetics. At the time, however, the response was somewhat more muted. "I think that, back then, women flirting with electronic music was frowned upon," Jacqueline laments in the Brain Magazine interview. Writer and musician Jean-Emmanuel Deluxe confirms that prejudice in an interview with Tricatel: "Even after [May] '68, the men in charge were oblivious to the fact that a woman might have the inclination to be a composer."
The year after Galaxies was released, Jacqueline became a minor shareholder in the legendary studio Château d'Hérouville, which Laurent had been managing at owner Michel Magne's request. But despite her many contributions as session musician, producer, and even co-composer (she assisted in recordings by Iggy Pop, the Bee Gees, David Bowie, T. Rex, Fleetwood Mac, and Marvin Gaye), the fact that she was a woman meant that most her creative talents would go mostly unnoticed. "She was the one in charge of handling repairs, welcoming the musicians, taking care of meals," Deluxe explains in the Tricatel interview. "It never crossed the mind of any male there to let Jacqueline express herself musically, or to show her work to any of the artists that dropped by."
It was at the Château where Jacqueline recorded her second album as Vanay, Gateway Evening Colours, an exquisite prog-jazz adventure that felt like a natural outgrowth of Galaxies. Although she would later confess to Brain Magazine that she preferred its predecessor, she admits that the environment at Château helped her to expand her musical horizons, as she met artists from all over the world, and became more at ease with every part of the recording process.
Evening Colours was initially supposed to be credited to fictional band Gateway, but the process of releasing the album was a mess, and the album came out the on Galloway label credited to "Gate Way," and on Italian label CAM as a soundtrack. Not that it mattered: both releases were pulled almost immediately, due to the fact that the producer hadn't paid distribution rights. Capping off the troubled project, the album was released while Jacqueline was recovering from a car accident, and therefore was unable to help promote it.
Jacqueline resumed both her work at the Chatêau and her music career in 1977, releasing Glaciers Interdits. Publicized as, "music for a film by Pierre Zanone," the album gained her enough of a reputation to make her an in-demand session musician. After two more albums—Les Soleils de la Vie and La Petite Fenêtre, both of which were recorded under fraught circumstances—her career came to a momentary close. By the late '70s, the Château was in serious financial trouble, which meant Jacqueline had to find work elsewhere.
The turn of the decade brought with it many other changes for Jacqueline: Following the birth of her daughter Marine in 1981, she dropped her pseudonym and put her music career on hold. Three years later, tragedy struck the Chatêau d'Hérouville; studio owner Michel Magne died by suicide, and the Chatêau closed down for good the following year.  Jacqueline and Laurence divorced in 1988, and she's since released numerous children's albums under her own name, as well as two books, L'Oreille Absolue and Haut Potentiel, which describe her work teaching music to gifted children. Despite recent reissues of her albums, Jacqueline's work remains relatively niche, and her role in the history of one of the most legendary European studios essentially ignored. "It's frustrating how often women have to acquiesce to their place in the hierarchy," she declares in a 2014 video interview. "If they behave nicely and stay in the background, all goes well; if they start to get creative in a way that could mean serious competition, we have a problem."