FEATURES
It Began in Africa
By Laurent Fintoni · December 15, 2015
Clap! Clap!
"Everything is possible in music. No matter the origin of the musicians I work with, the point is to find the right feeling to be transmitted through music." — Baba Sissoko
The rhythms and melodies of the African continent have echoed throughout time, finding a special resonance in the cavernous space of electronic music. The meeting of African and electronic music is not new, though it has gained a certain vigor in the past decade, energized by the latter's relentless appetite for ideas and driven by a global generation's search for potential futures. "Everything comes from Africa," says DJ Khalab, a self-described afrofuturist from Rome, Italy, who pulls from African music and heritage for his compositions. "How could they not be our landmark for music's future?"
In Lisbon, Portugal, two labels have forged diverse takes on a new African music diaspora. "Africa is the starting point of everything," explains Joao Pedro Silva, manager and A&R of Enchufada, a label founded by Buraka Som Sistema in 2006. In the late 2000s, Buraka landed a deal with Sony and gained international fame for their blend of electronic music with Angolan Kuduro, a fast-paced, energetic style and dance dating back to the 1980s. This sound defined the label's early years and today it has expanded to what Silva says is "a more global scope than ever." Key to Enchufada's growth has been its location, in a city known as a meeting point of continents. "Lisbon sits in the middle of a triangle that connects Africa, South America, and Northern Europe. As such, our culture has been transformed by this exchange over the centuries," admits Silva. "Lisbon is probably the most African of all European capitals, which means a constant influx of music and culture from former Portuguese colonies that is being absorbed and transformed."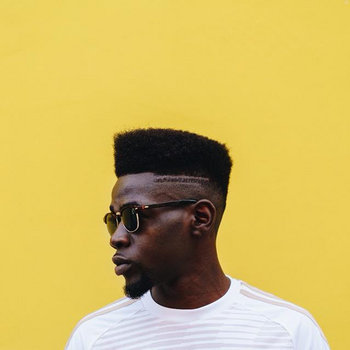 .
00:10 / 00:58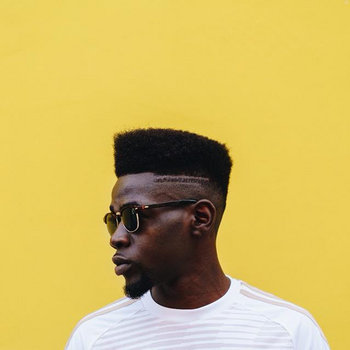 By renewing a sense of pride in Lusophone artists and building interest in novel forms of fusion, Enchufada laid the ground for new blood. Principe Discos has championed its own computer-driven synthesis of Angolan and western dance music since 2012, gaining popularity with each passing year. Principe is populated by artists of African origin, leading cofounder Jose Moura to call its African heritage "undeniable." Principe didn't set out to represent this diaspora, but rather to reflect the creativity of their surroundings, including the more impoverished neighborhoods of the Portuguese capital, which has led to an unexpected mix. "It evolved from there," explains Moura. "Given the economic and social conditions in which most of the deejays and producers live, cheap hardware and cracked software became obvious tools for expression."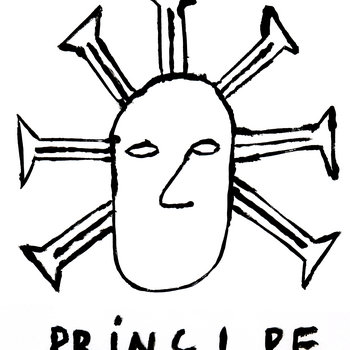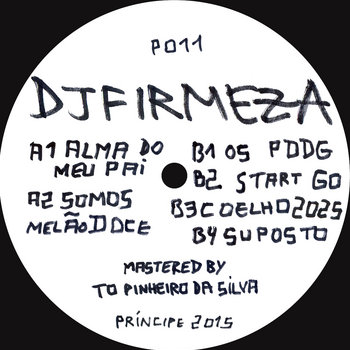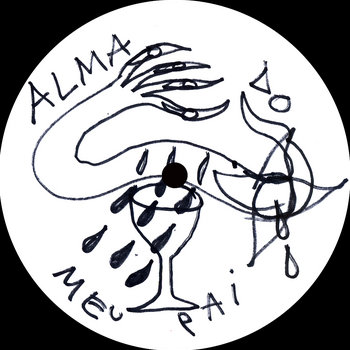 .
00:10 / 00:58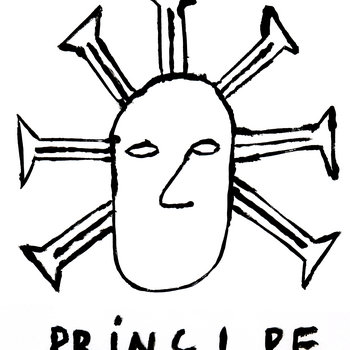 Merch for this release:
Vinyl LP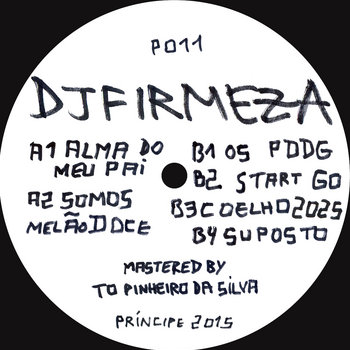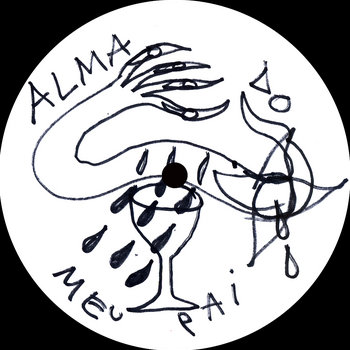 Across the Mediterranean, in Italy, a different set of artists are fashioning their own takes on African music. Cristiano Crisci, an artist from Florence who records as Clap! Clap! and releases on the British Black Acre label, found himself attracted to Africa's rhythms and melodies through research work. Since then, the continent has become a central preoccupation through productions that fuse old chants and rhythms with the vigor of newer electronic styles like Chicago's juke. Crisci has a long history with music from the African diaspora, going back to his beginnings as a saxophone player and Afrobeat DJ. "I've approached it in a different way each time," he explains. "After all, it is the place where we originally come from."
Further south in Rome, Khalab, who has collaborated with Crisci and also releases on Black Acre, sees the need to connect with older cultures and traditions as "essential to give birth to new ways of expression, new sociological structures, and a new way of interpreting the world we live in." He also points to historical scars between the West and Africa as part of this drive. "We have a duty to remedy the things we did to those lands," Khalab admits. "Everybody has their way of doing so, mine is music."
Khalab's latest project is a collaboration with Baba Sissoko, a master musician from Mali. The pair were connected by Italian journalist Mauro Zanda and launched their project with a live performance at the Roma Europa Festival in 2013. In October this year, New York's Wonderwheel Recordings released Khalab & Baba, an album that fuses Sissoko's singing and tamani—a talking drum—with Khalab's bass and electronics. "This shows the truth, trust, and love of the meeting of cultures," says Sissoko of his work with Khalab. "Everything is possible in music." Sissoko is no stranger to collaborations, having worked with the Art Ensemble of Chicago and Ibrahim Ferrer, among others. He sees collaborations as a responsibility, a way to spread knowledge of his culture, and a duty to show that music is a universal tongue. "No matter the origin of the musicians I work with, the point is to find the right feeling to be transmitted through music."
Rastronaut, Branko, and Kalaf from Enchufada
The new repercussions of Africa's traditions are felt worldwide, and this past year has provided a bumper crop of cross cultural releases. Yaw Faso is a Melbourne-based artist of African origin who has released on Enchufada in collaboration with SK Simeon, an African singer, and local producer Harmon. Most recently, Faso and Simeon were remixed by American producer Machinedrum for the British Big Dada label, adding another layer of connection to this new African diaspora. Bridging the worlds of Afrobeat, dancehall, and hip-hop, Faso's heritage drives his creativity. "There's a richness that a lot of good African music has, no matter the style," he explains. "I also think contemporary African pop music has developed so much in recent years helping to get the attention of the rest of the world."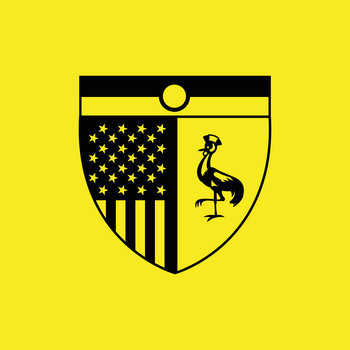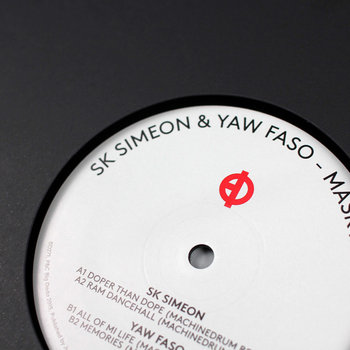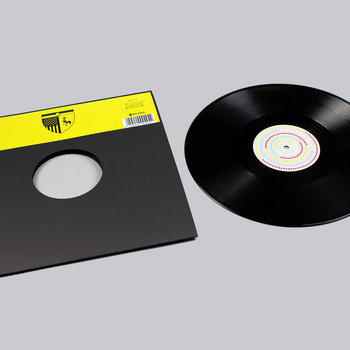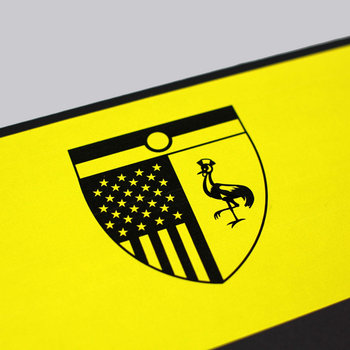 .
00:10 / 00:58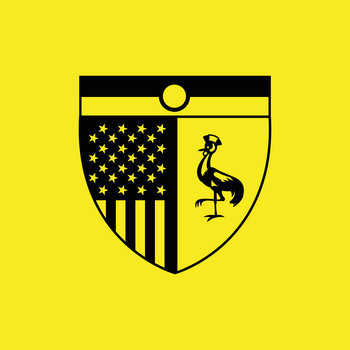 Merch for this release:
Vinyl LP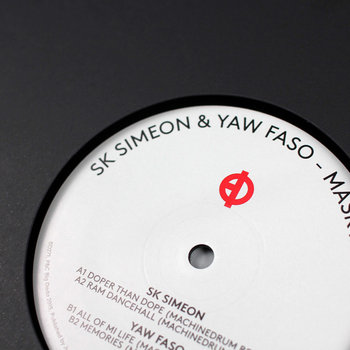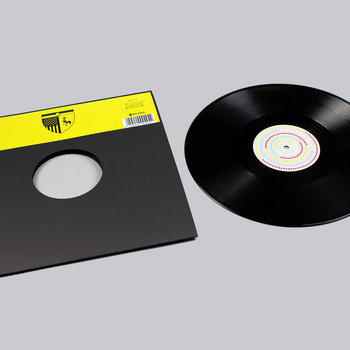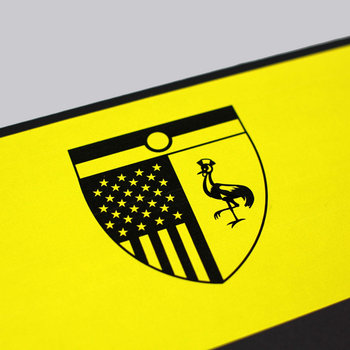 Terms like world music and fusion have often carried an implicit bias in the past, with the Western view dominating that of native practitioners. As cultural creation and consumption accelerates, new generations bring with them new sets of rules that shed the burdens of the past to celebrate the diversity of the present. As Principe's Moura notes, producers are less concerned with fitting into a global sound than with following "their own set of rules to create something [new]." Styles and approaches may vary, but there remains a common drive and shared interest exemplified in online and real world interactions. Buraka's Branko and Clap! Clap! have appeared together on stage in Italy and Portugal, Enchufada released an EP from Principe's Marfox, and Silva is happy to see the young label gain international recognition.
"Everyone's consciousness is more global, and borders have less meaning," says Silva of today's new status quo. Also important is what Crisci calls the need to give space "to the fantasy of experimentation." But it's Sissoko, the Malian master, who sums up this new wave best: "the music I do is not only traditionally African, it is of the world, made to nourish lovers of new music. And what is new today is precisely this mix of electronic and traditional."