FEATURES
The Extraordinary Orchestral Techno of Suokas's "The New Cycle"
By Joe Muggs · July 06, 2016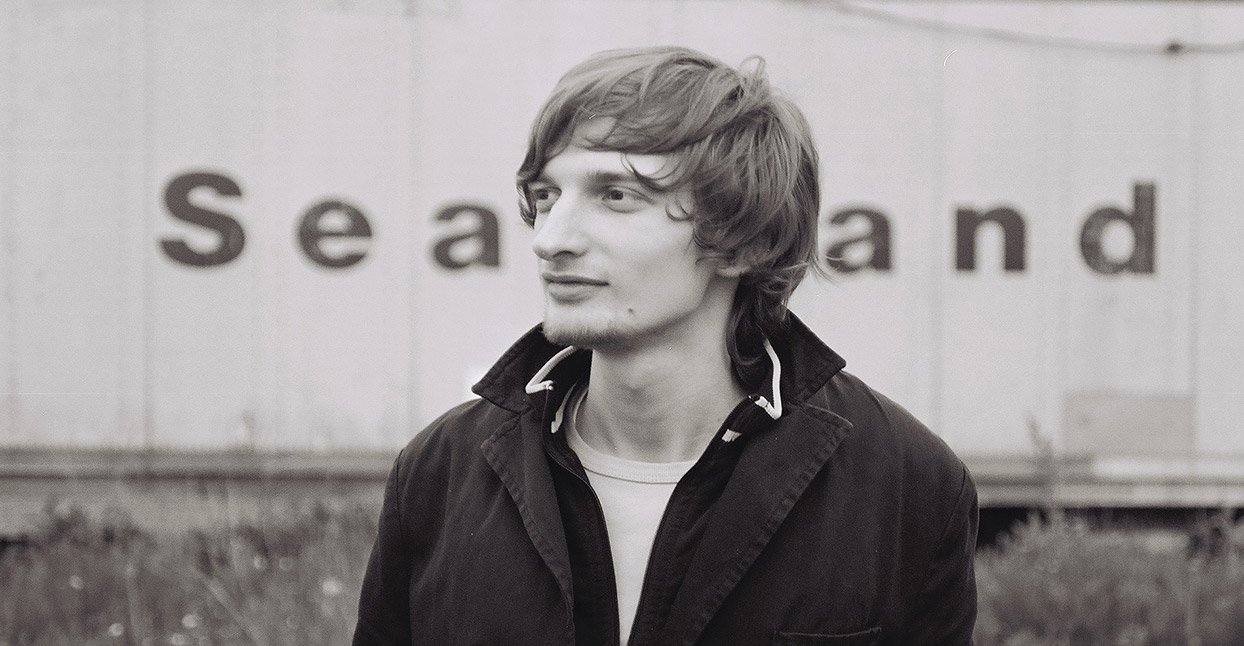 photo by Andrei Ludin
I still savor my freedom of incompetence. I want to make the unpredictable result for myself without any mental patterns and rules."
Blurring the edges between techno and classical music is not a new idea; electronic production has always been shot through with the spirit of avant-garde minimalism. From early Aphex Twin being remixed by Philip Glass right through to the elegant stylings of Nils Frahm, Olafur Arnalds, and company on Erased Tapes, electronic producers have processed orchestral instruments, or composers and arrangers have tried to replicate the structures of electronic music with acoustic instruments. But rarely has the fusion been so natural as on the new album by north-Russian experimentalist Sergey Suokas.

.
00:10 / 00:58
Merch for this release:
Vinyl LP

The New Cycle is entirely constructed with orchestral instruments. At times, its little rhythmic twitches can feel as otherworldly and micro-processed as Matmos or something on Matthew Herbert's Accidental label. At others, the broader flow of its structures, and the way chords will rise up from muffled hints to hyper-present domination, seem enormously familiar from dance floor techno. Yet, if you listen closely, there's nothing in it easily identifiable as digital. Though Suokas has used the studio in the construction of the record, there's no sound on the entire record that couldn't, in theory, have been played live by musicians. This ability to sound so recognizably techno, yet simultaneously so very organic, is downright uncanny.

photo by Andrei Ludin
Suokas was born in 1986, and is of Finnish and Russian extraction. By the time he was 12, he was already listening to electronic music, and making sound experiments using guitars, microphones, and tape noise. The only instrument he ever learned formally was drums, and he retains a sense that his untrained style on all other instruments is valuable: "I still savor my freedom of incompetence. I want to make the unpredictable result for myself without any mental patterns and rules."
Though his music is now so exquisitely nuanced, Suokas's first musical loves included the crashing, industrial late '90s drum'n'bass sound known as techstep, and the rowdy and unsubtle party music of big beat. Specifically, his dance music epiphany was a mix by the Dust Brothers [now The Chemical Brothers] called Brit Hop and Amyl House. "I had no thoughts about the aesthetics of electronic music," he explains, "like 'Is the music clever or not?'—this filter was off." Later, he got into much subtler sounds—deep electronica from Cologne and Norway—but he retained his love of the big beat and its immediacy. As he puts it: "When you got English dirt, you can play rude! I liked the more 'exclusive' music too, but I remained somewhere in between these areas."


photo by Sasha Bankie

.
00:10 / 00:58
Merch for this release:
Vinyl LP

Minimal techno in the 2000s provided a point where club impact and cerebral subtlety intersected, and Suokas easily connected with the Russian scene. "We played at Nervmusic parties in Moscow with Easy Changes. Gazgolder, Arma, Save and other raves made by Jennie Sobol made a big influence for sure." This provided some vital context. "I don't feel that my music has any national identities," he says, "but it has a strong connection with the surrounding area and people. This is a constant exchange—you express what you get. If you accept the most intimate and affordable forms around you, they can help you to build a personal creative core. If you're inspired or look for something that is too far, then less energy you get and your core can drop out from the actual place. It's kind of reliable root support from the space you are in."
Suokas has made some beautiful techno himself. The fine detail of its zips, boings and interjections from real instruments veers towards the work of producers like Ricardo Villalobos or Petre Inspirescu. In particular, the intense Chapter 3 of his Being EP, with its shimmer of orchestral strings periodically rising out of a hypnotic techno pattern over the course of no less than 20 minutes, hinted at ambitions to go beyond the standard structures of club tracks. But The New Cycle—on London label PRAH, which has, in just a few releases, already trampled over boundaries between club, concert hall and extreme avant-garde—goes several steps further into realizing a unique personal vision.
The closer you get to what that vision is, though, the further out Suokas's discourse goes. "My music is a diversionary experiment that contains hidden potentials," he says. "Distanced independence from genres without breaking fences. Not the alternative way, but things that can grow up through the emptiness. I listen for evolutionary moves of sound and steer clear of predictable vectors. The supersaturated world of music is meager, because reasons of inspiration are obvious. This game of styles and labels is the method to collect something similar. I want to play with it. It's not necessary to fall into niche or cling to it. If you're stuck on something, some style, you can't express yourself totally." The New Cycle is sometimes gentle, sometimes very strange—but there's no question that in it, Suokas has realised his desire to steer between existing genre vectors, and there is definitely some unique self-expression at play here.
—Joe Muggs